PGOsupport

PGOsupport helps researchers, municipalities, and health care organizations to manage and shape patient participation. PGOsupport also helps patient associations to further professionalize their organization. We created the website which will soon be tested for level AA on the Dutch Digital Accesibilty Index.

Patient participation for better care
Compared to the old website, which we created years ago, the consulting services have been given a more prominent place. Immediately visible on the homepage and prominent in the navigation. This triggers patient associations to seek advice more quickly on how to strengthen and further develop themselves. And how they can get patients more involved in better care and well-being.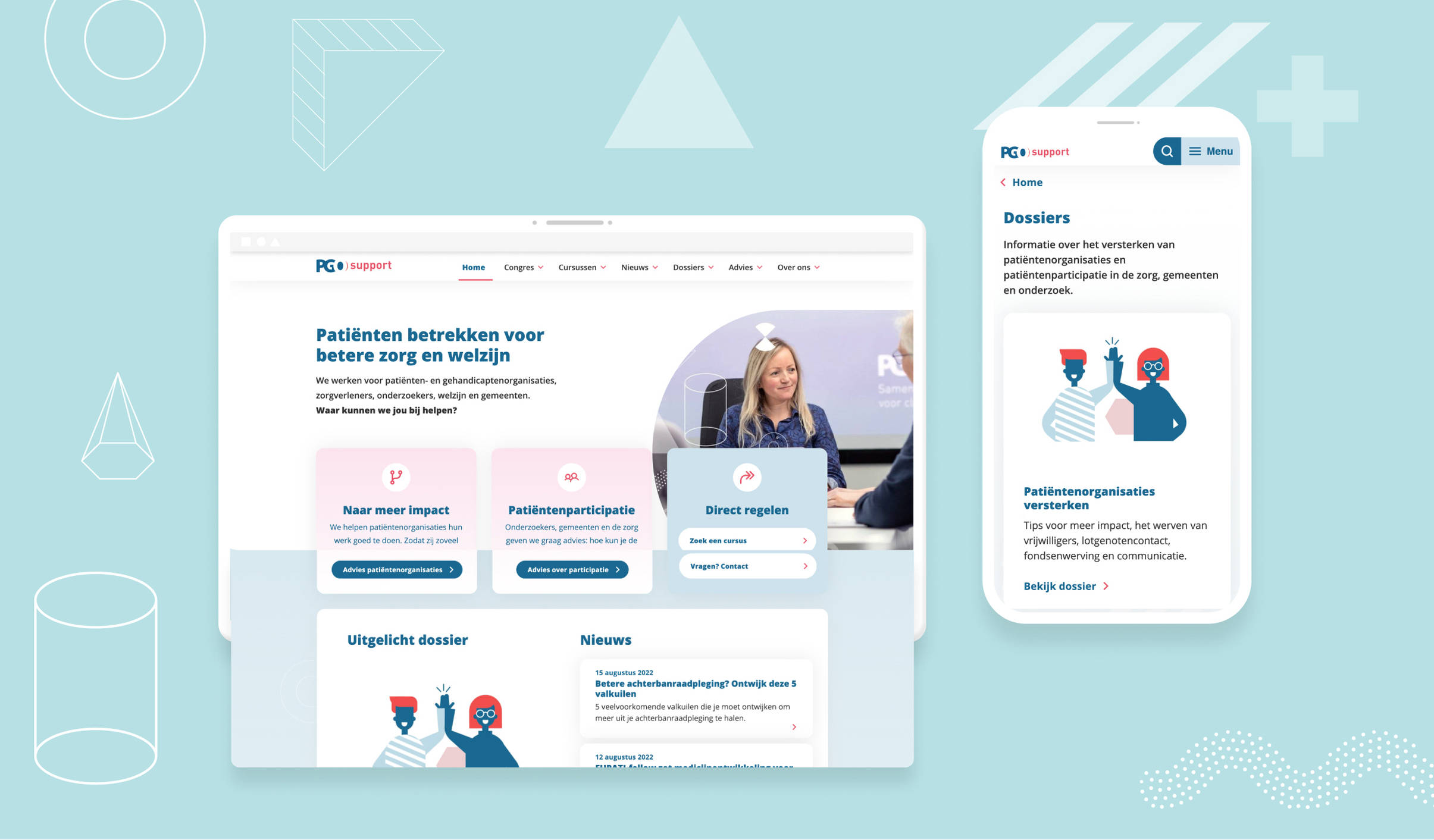 Coachview link
To show dates in the course calendar and on the course page, we linked to the course administration software Coachview. By connecting to the latest version, we are making more and better use of the software's advantages such as setting up online courses and managing enrollment rights of specific target groups.
A more personal feel
The website has been given a more personal feel by linking PGOsupport experts to a service, course or article. This not only makes for a richer PGOsupport brand experience, it also stimulates the conversion to a contact moment.