Cases
The unsalted truth.
More than 85% of the Dutch population ingests too much salt. On average, even 1 kg per year is too much. Together with the Dutch Kidney Foundation and Reframing Studio we developed the Zoutmeter.com.
Question
Develop a user-friendly test that makes you aware of how much salt you consume.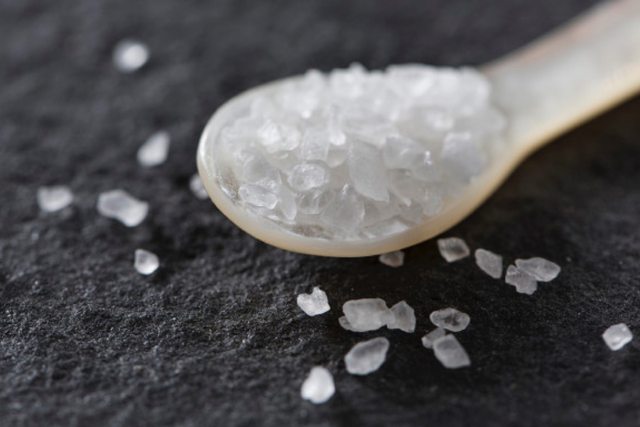 Solution
Only 20 percent of all the salt you consume is added by you. About 80 percent is already hidden in foods such as bread, meat, cheese, pastries and ready-to-eat products. The Salt Meter helps you become aware of all the salt you ingest each day.
We translated Reframing Studio's concept into a user-friendly web app. Based on some questions about your eating habits, you can see how much salt you actually take in. The distinctive illustrations match the style of the Kidney Foundation perfectly. Clear interaction makes the test more fun to take.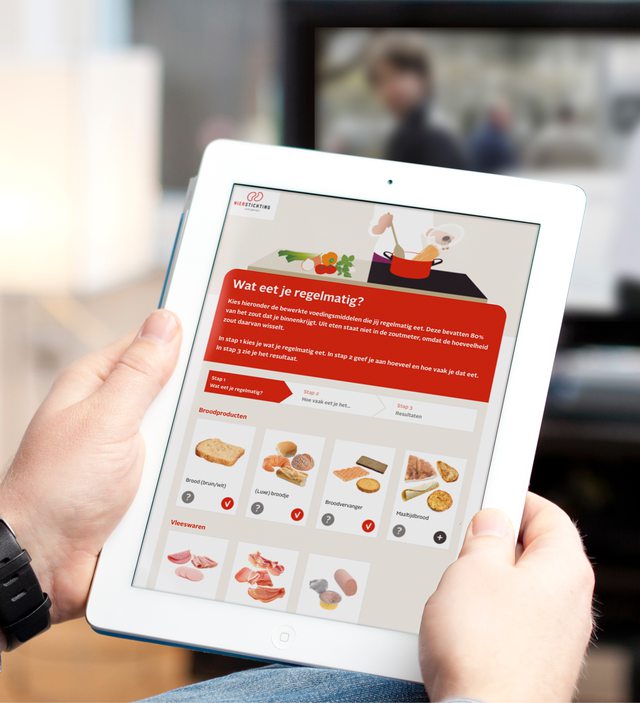 Result
The Salt Meter was launched on World Kidney Day 2016 and immediately received plenty of attention in the press and on television. In the first six months, more than 250,000 people took the test.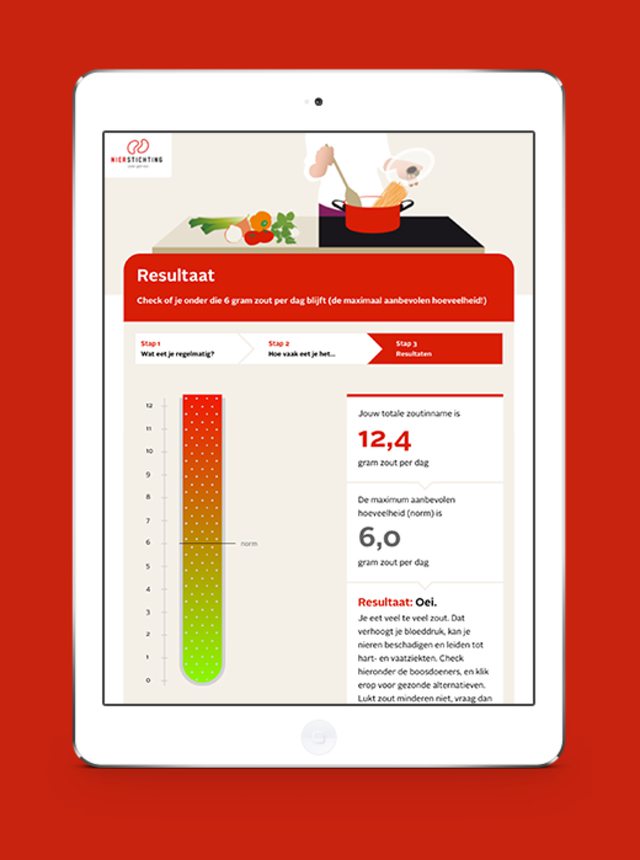 Would you like to know more?