Health and wellbeing
With well-designed systems and services, the right strategy and research, we improve the care experience of patients and caregivers.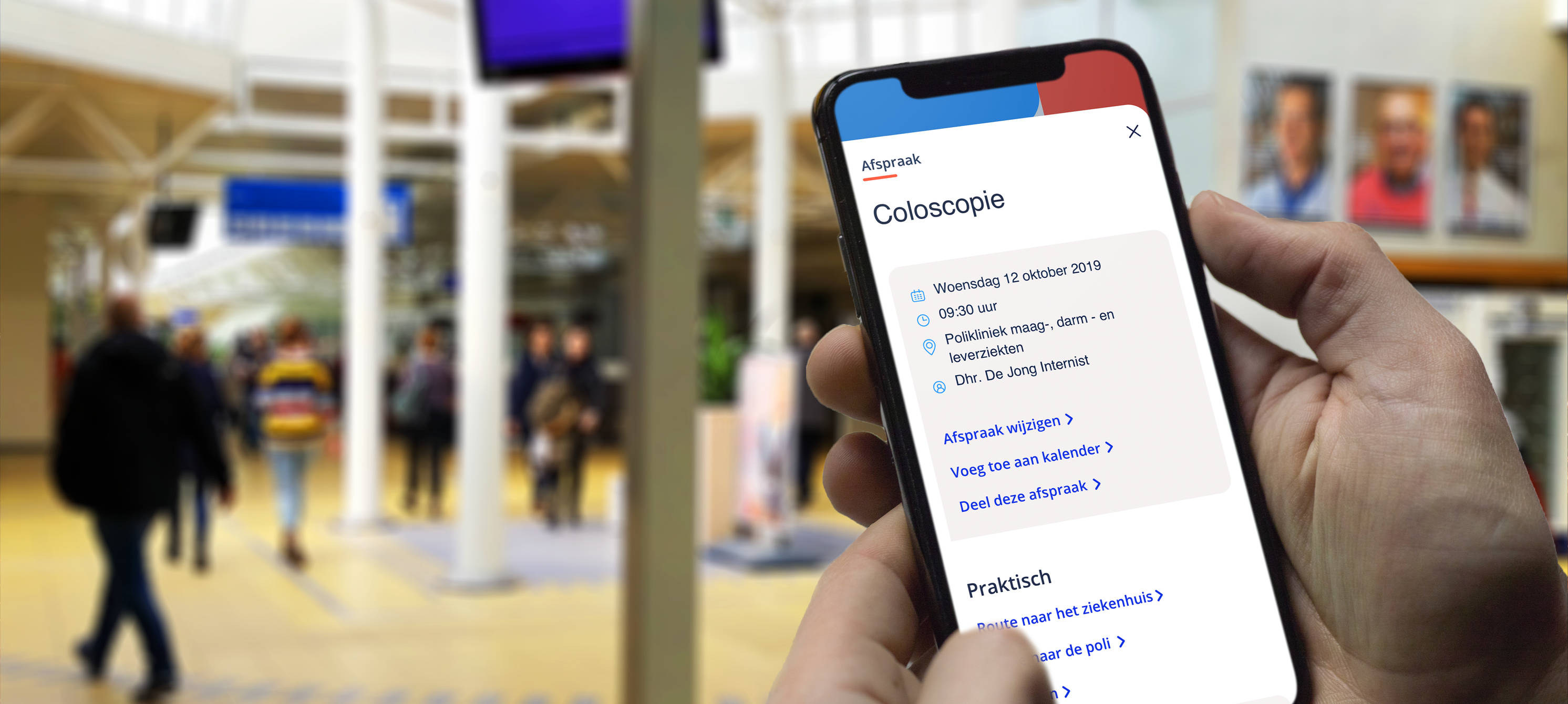 Many opportunities for improvement
Dutch healthcare is improving every year. Life expectancy is higher than ever. But when we talk to care providers and patients, we hear frustrations about processes. What care worker doesn't recognize this: bloated systems that don't do what you want or are so cumbersome that you'd rather do things by hand. And it's no better for patients: fragmented information and no clear overview anywhere. Healthcare is lagging behind other fields when it comes to administrative processes, especially the digital ones. We see many opportunities for improvement. By applying service design and design thinking, we can make an important contribution.

From problem to solution
When new clients come to us, it is always with a question or problem. As a strategic design agency, we must first fully understand this question or problem. Then we go out of the box to visualize the right solution. This visualization is different for every situation; it could be an interactive demo of your website or a detailed roadmap of the best user flow.

Evidence-based and for everyone
We believe in evidence based, so we test our designs on those who will use them. We conduct in-depth interviews before we start designing, so we know what to take into account. Once the designs are ready, we test them again with the users. So that all designs are intuitive and therefore user friendly. For everyone.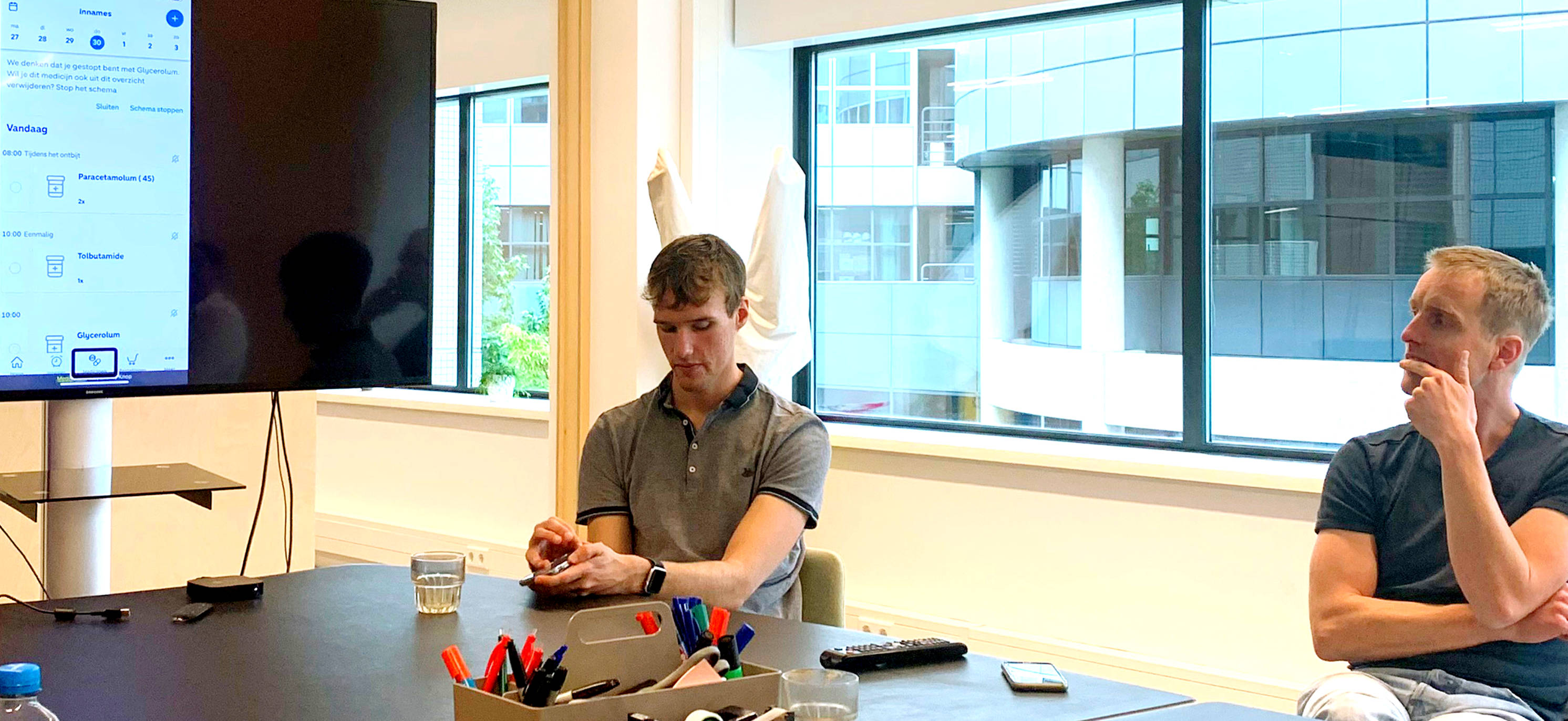 From design to successful implementation
There is a strategy, a new concept or design. How do we ensure that these solutions are actually implemented? Many different systems are used in the complex healthcare landscape, so it is important to work together intensively. We're used to working in large multidisciplinary teams: designers, developers, business analysts, copywriters, and of course the stakeholders.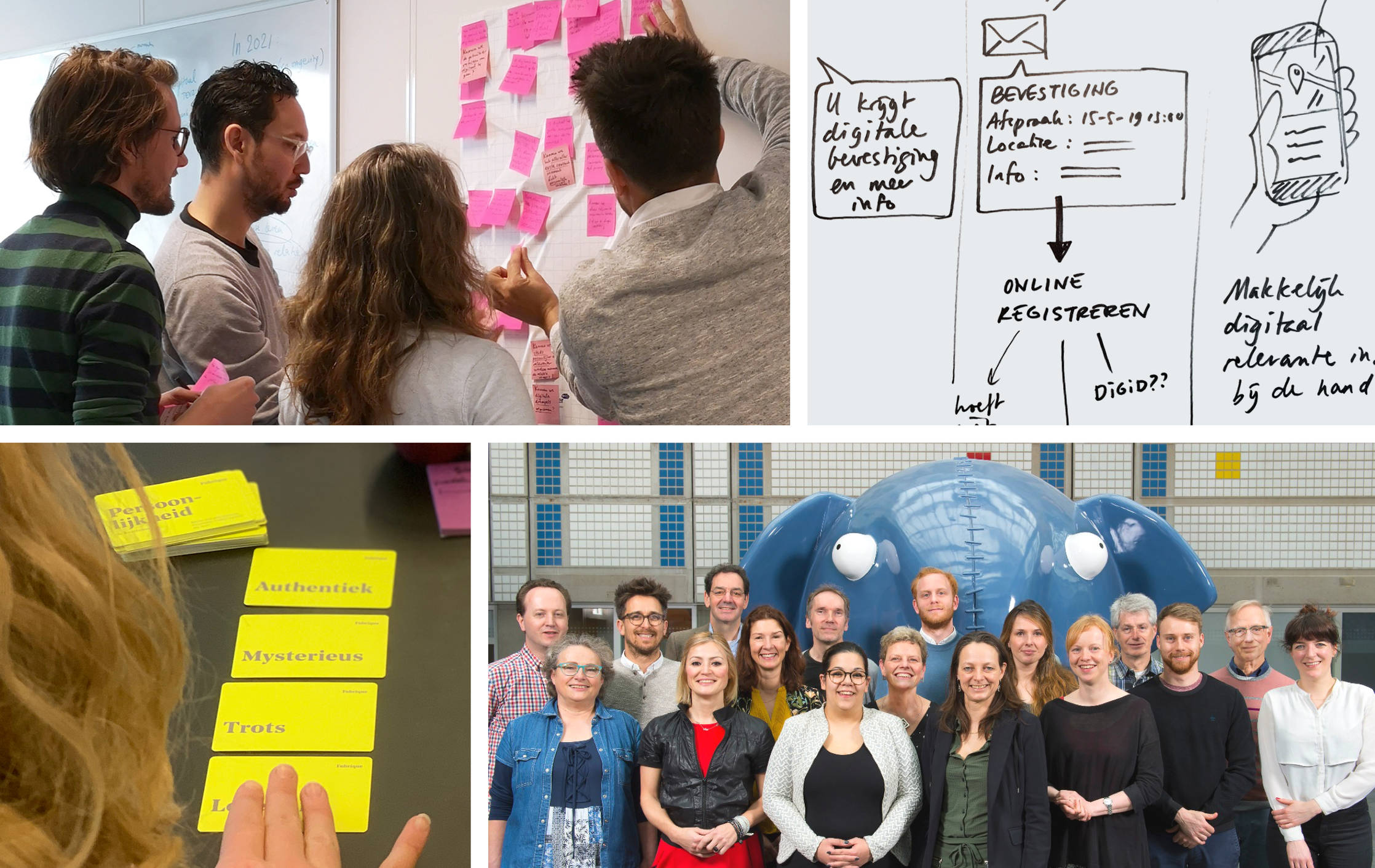 Overcoming obstacles together
Healthcare needs to innovate. By applying service design and design thinking, we want to have a big part in this innovation. By tracking down the obstacles to innovation and overcoming them. Together. If you have any questions, please contact us. We will be happy to come to you and see what obstacles we can overcome together.
Our work in healthcare
Projects we are proud of.
Blogs
Our vision for healthcare.