Health and wellbeing
---
An aging population, rising healthcare costs, medical and technological developments in the field of e-health. Challenging developments for designers. But by applying service design and design thinking, we can make an important contribution in the field of health and wellbeing.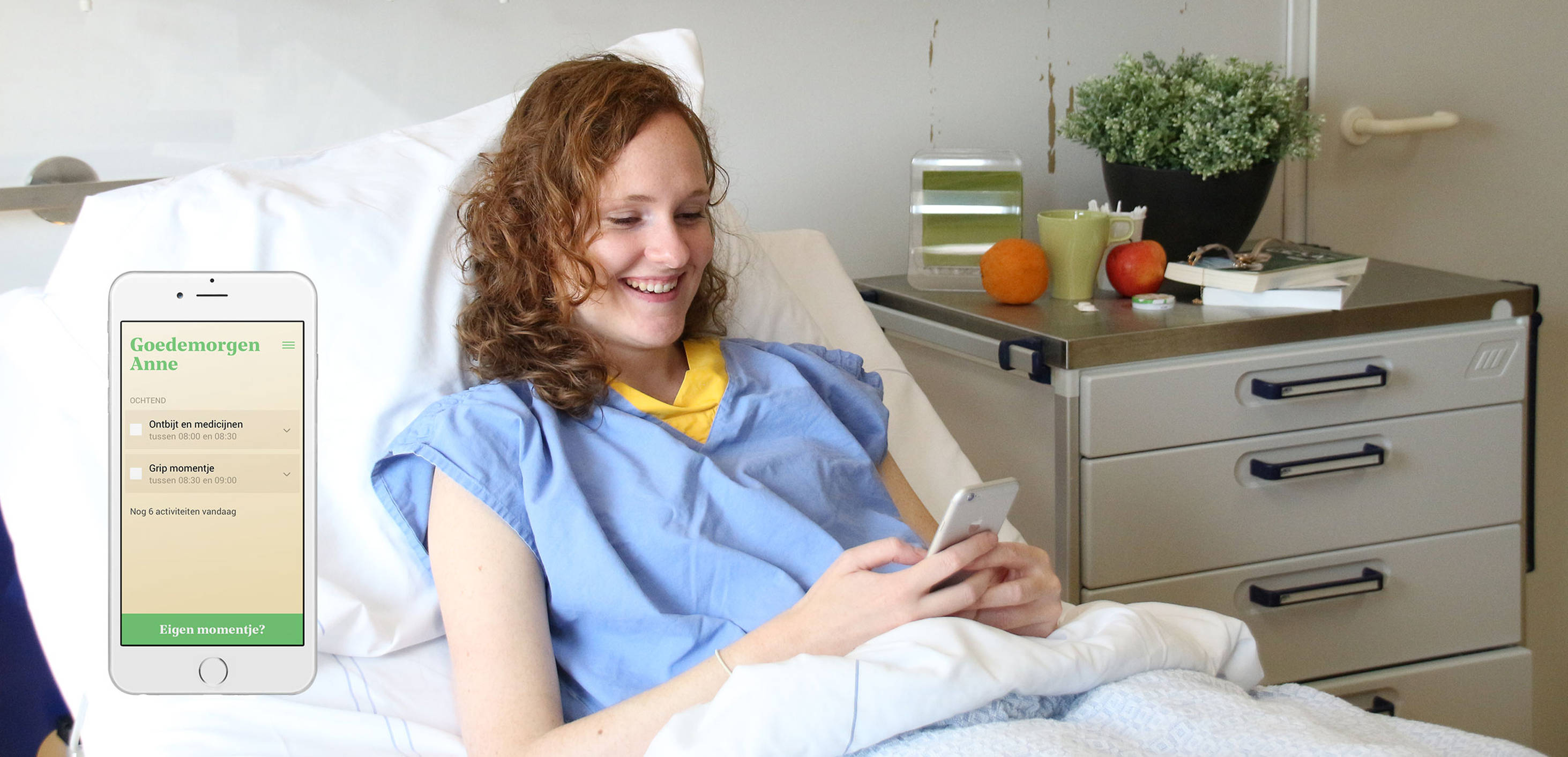 Patient wants more control
Where we see other industries make major switches to new players and new initiatives, we see hardly any of that in health and wellness. That's why we expect that consumers in the coming years will start to request those switches. Or maybe even start demanding changes.Why am I able to book holidays or a taxi on my mobile, but not an appointment with my GP? Why is it that I can control my banking from anywhere in the world, but still have to go to the hospital for a medical specialist? Why are these still such large-scale hospitals, and why are the patients lying constantly in bed when there's no need?
Prevention is the goal
We see many technical developments in the areas of healthy living and physical activity. Take sensors that are sometimes integrated into your smartphone. Developments that could make a significant contribution; for example, to prevention. And by paring extensive medical specialisations with the consumer and their habits, new opportunities are created for apps and digital platforms.
Digitization Hospitals
The rapidly increasing specialisation within hospitals will also have an impact on the management and the interface between physical and digital. Using service design we can realise improvements and changes here.For Radboudumc in Nijmegen we designed a content-first website that enters into a personal dialogue with you. Based on the question How can we help you? we offer visitors personalised and relevant information.
Transformation or innovation?
Making the patient's file accessible online has caused quite a stir. In our view, this is just the first step in healthcare digitization. Developments like these mean the replacement of existing non-digital processes to the digital domain. Digitizing healthcare is a big step, were usability and conversion are just as important as they are in an e-commerce platform. One step more reveals completely new care processes, like continuous (health) measurement by wearables or implants that dispense medication.
Conquering obstacles together
Health care innovations seem more slow going than elsewhere. That's why Fabrique wants to play an important role in this particular area. By looking at which innovation obstacles stand in the way and then conquering them.