Radboudumc
The Radboudumc is a progressive and innovative university medical centre. Using their mission 'to have a significant impact on healthcare' as a starting point, Radboudumc wants to lead the way in terms of patient care, education and research. Fabrique developed a new website for Radboudumc.
We developed a website that takes a big step towards online services. A site that helps visitors further in a very human way. And a site that connects content and interaction with the ambition and mission, with the key words: innovation, excellent, efficient and – above all – human oriented.
The target groups point of view
No longer thinking based on the organisation's point of view, but on that of the target groups. We began by interviewing all the stakeholders. What led you to contact Radboudumc? and How do you use the website? were just some of the questions we asked patients, doctors, researchers and students. Armed with all the information from our design research, we developed our concept of 'the smart dialogue'.
How can we help you?
Based on the question How can we help you? we offer visitors personalised and relevant information. We give patients clear suggestions and answers to possible questions through 'healthcare pathways'. In each phase: from orientation to intake, and from research and treatment to follow-up care.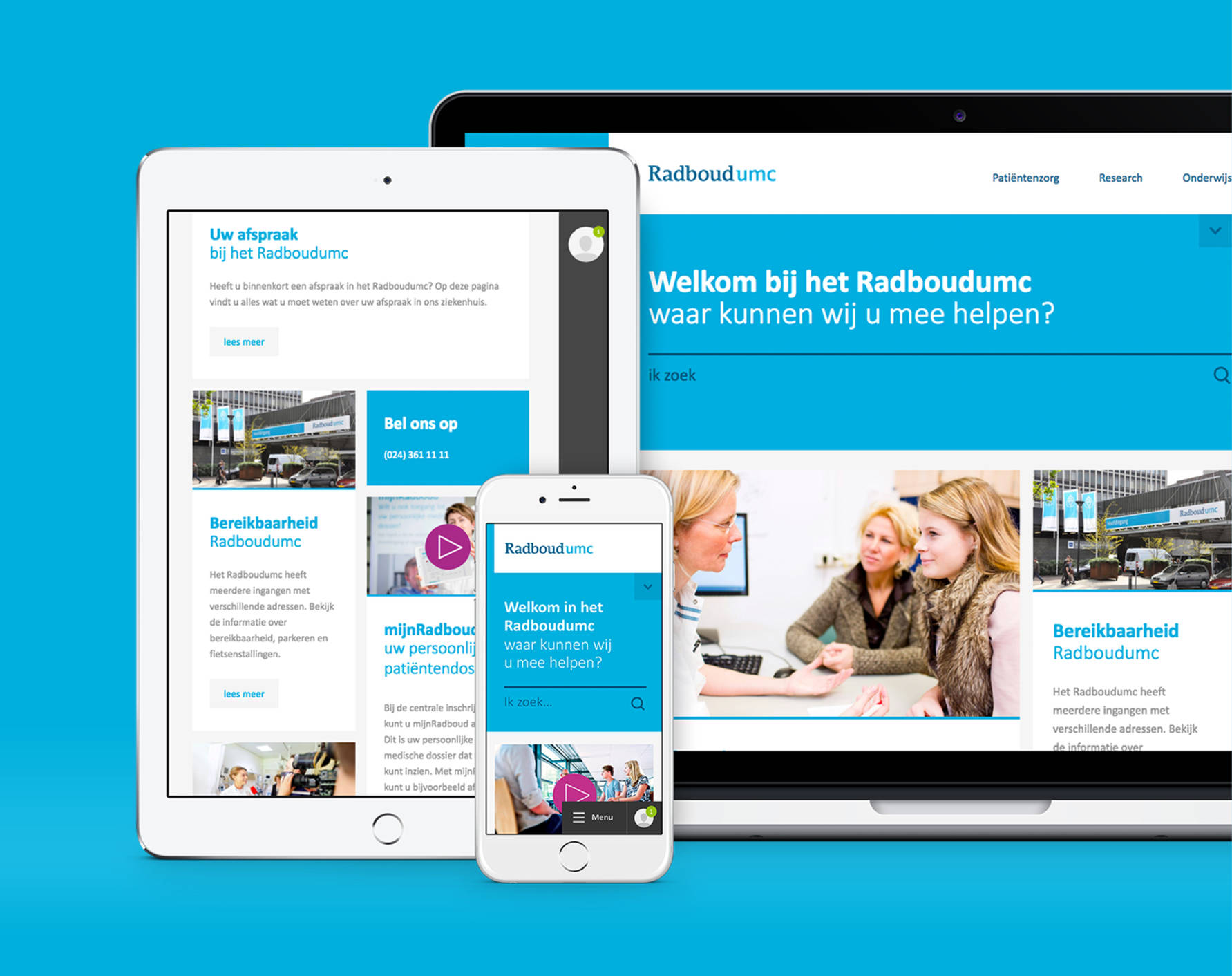 Modular design
We have strengthened the clear visual identity of Radboudumc, with minor adjustments for online appeal. The content (about 9000 pages on the old site) has been completely rewritten. The pieces are more accessible, compact and humane. Through the site's modular design with content blocks, the information can be used in different ways and placed where needed.