Ipse de Bruggen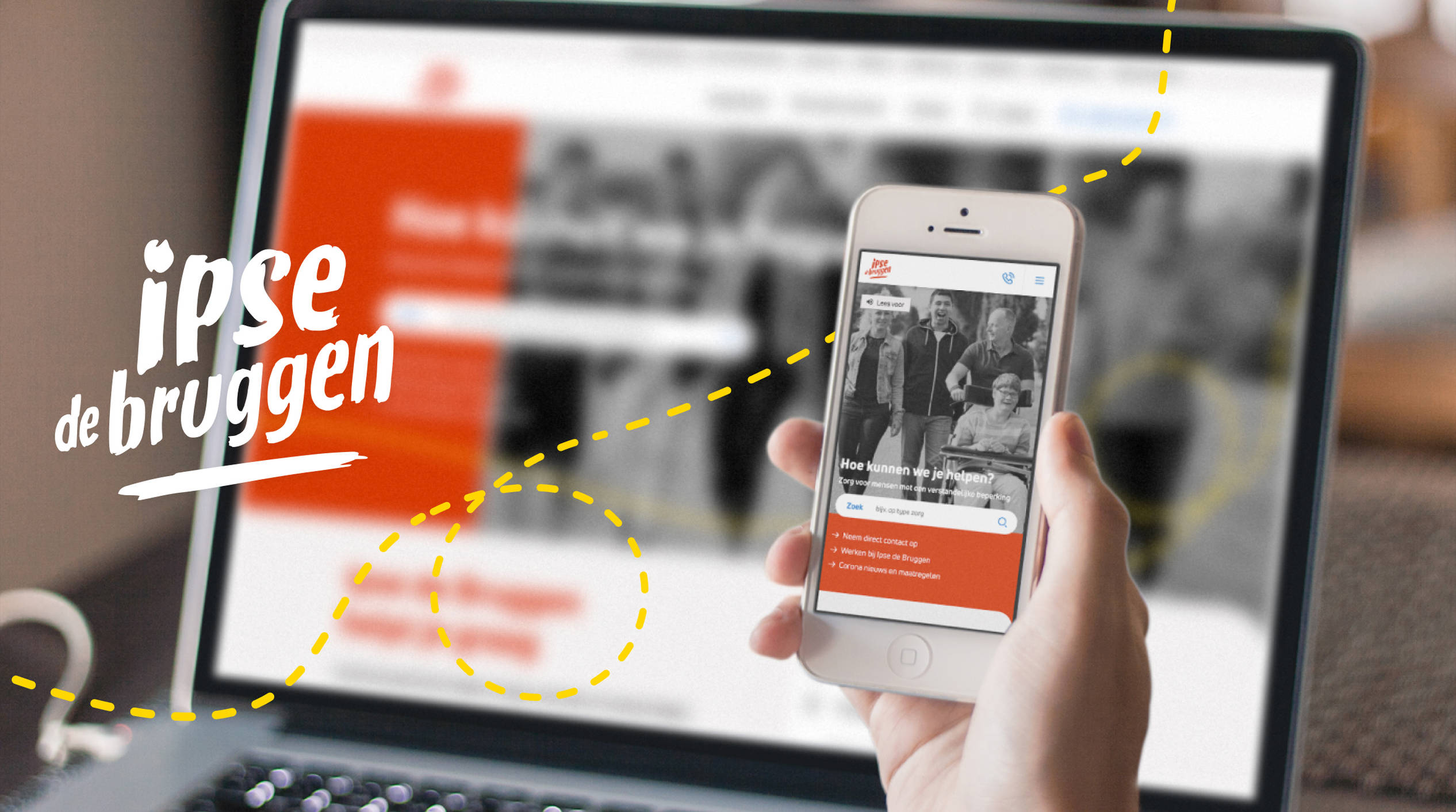 Ipse de Bruggen is one of the largest providers of care for people with intellectual disabilities in the Netherlands. A healthcare provider with a rich history spanning more than a century, known to many Dutch people through initiatives like the Jostiband Orchestra. The website helps parents and referrers to find appropriate care.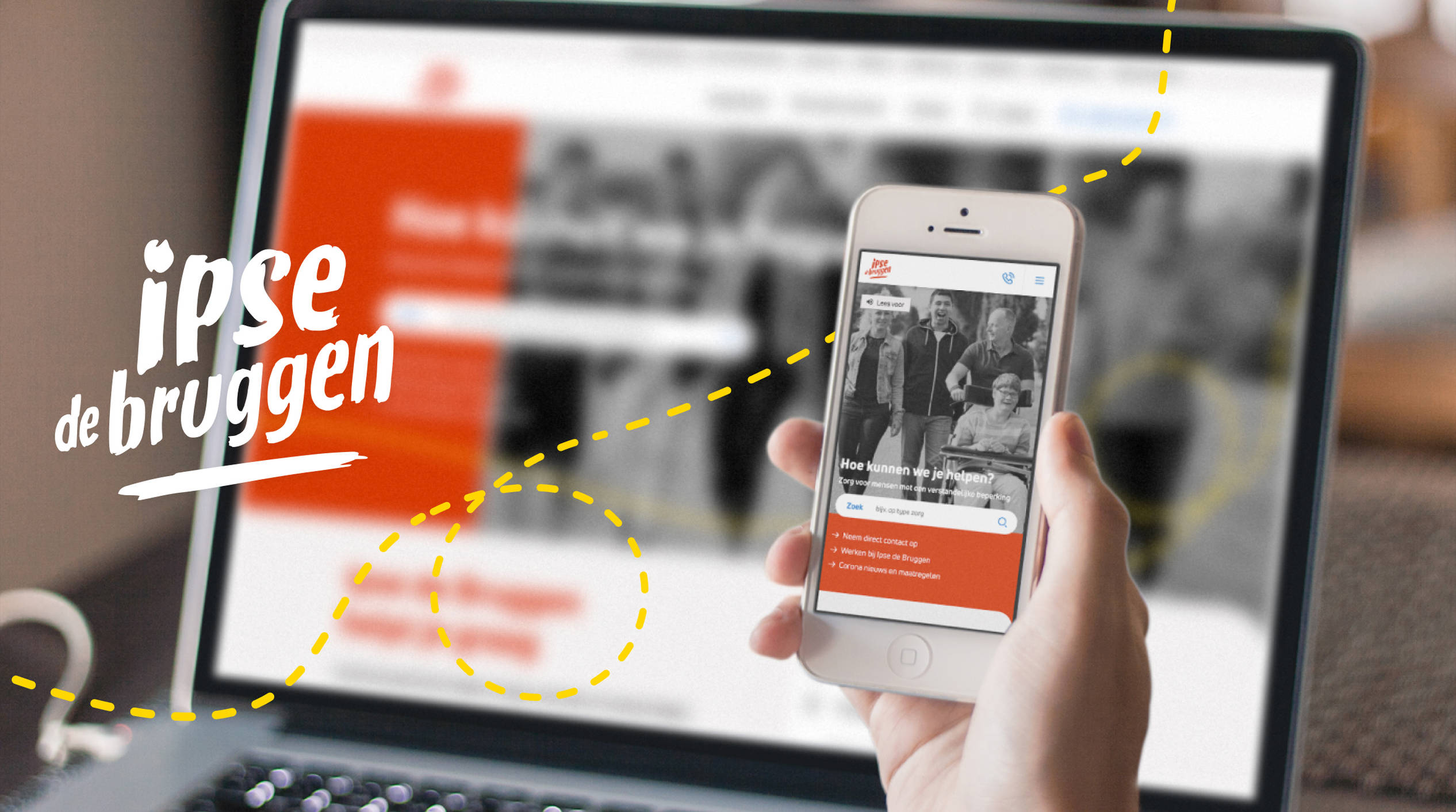 Providing support when complex care is needed
Based on interviews with the target group, we worked out various client journeys together with experts from Ipse de Bruggen. This showed us the importance of using the website to manage expectations about the process. The old website didn't address this, which resulted in a lot of misunderstanding, confusion and phone calls.
Finding the care that is right for you
One of the project's exciting challenges was making the complex range of care options findable in a user-friendly way: there are many different services, situations and target groups. An important step we took in the project was to recategorize services into logical clusters, and rewrite the descriptions of the various products into everyday language (language level B1). Not everyone is familiar with the term ambulatory care, to name just one thing. Then, on the website, we offer several ways to find the right care.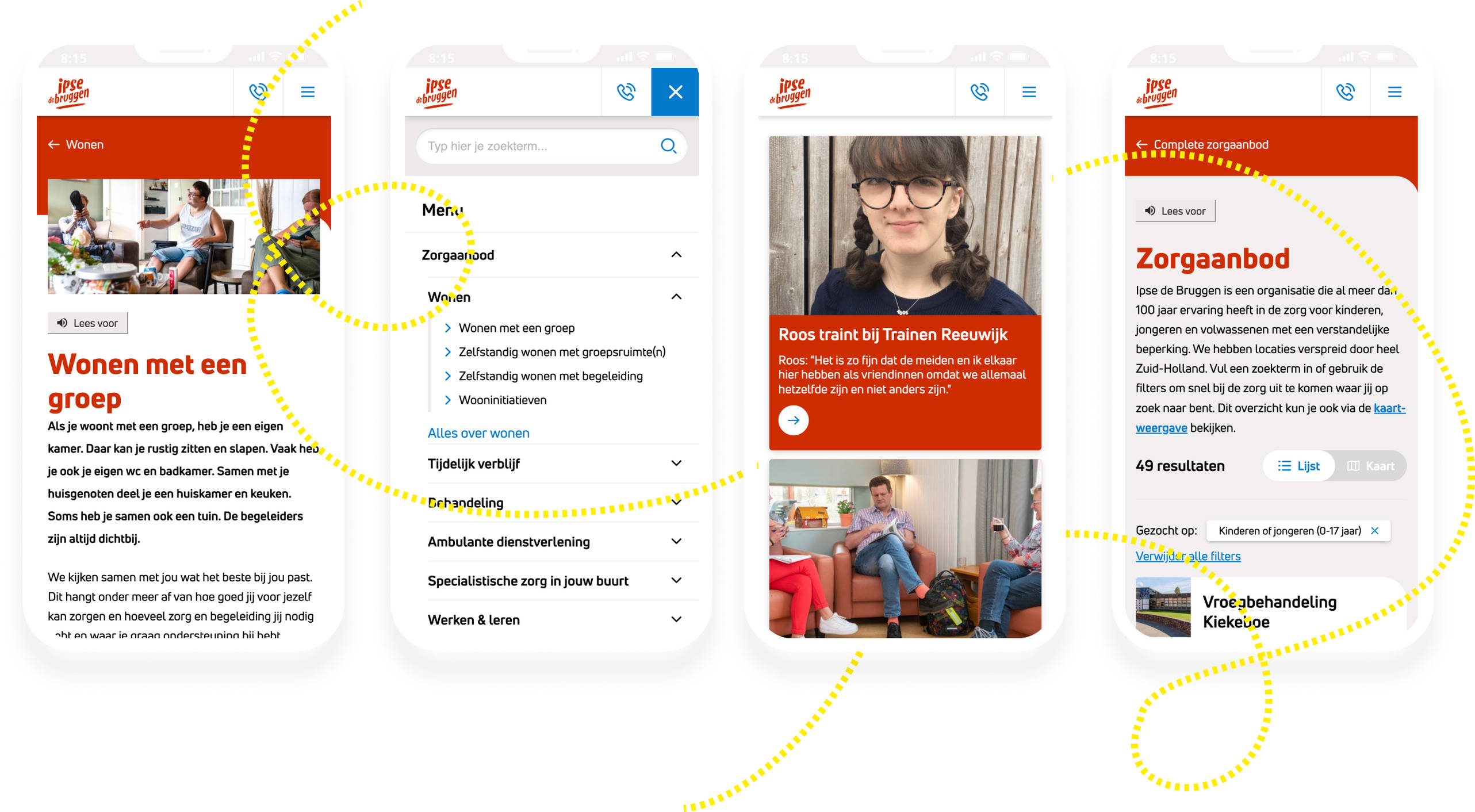 Giving real-life examples
Interviews with the target group revealed a need for insight on a practical level into how Ipse de Bruggen provides care. We took Ipse de Bruggen's value proposition about securing a good life for their clients ("zorgen voor een goed leven"), and gave it meaning through stories. These real-life stories have been interwoven with the more functional website content. In addition to this practical approach, a page was also created to package the corporate story as a kind of manifesto under the heading "This is what we stand for". This page lists all the main points that characterize the care provided by Ipse de Bruggen.