LifeEar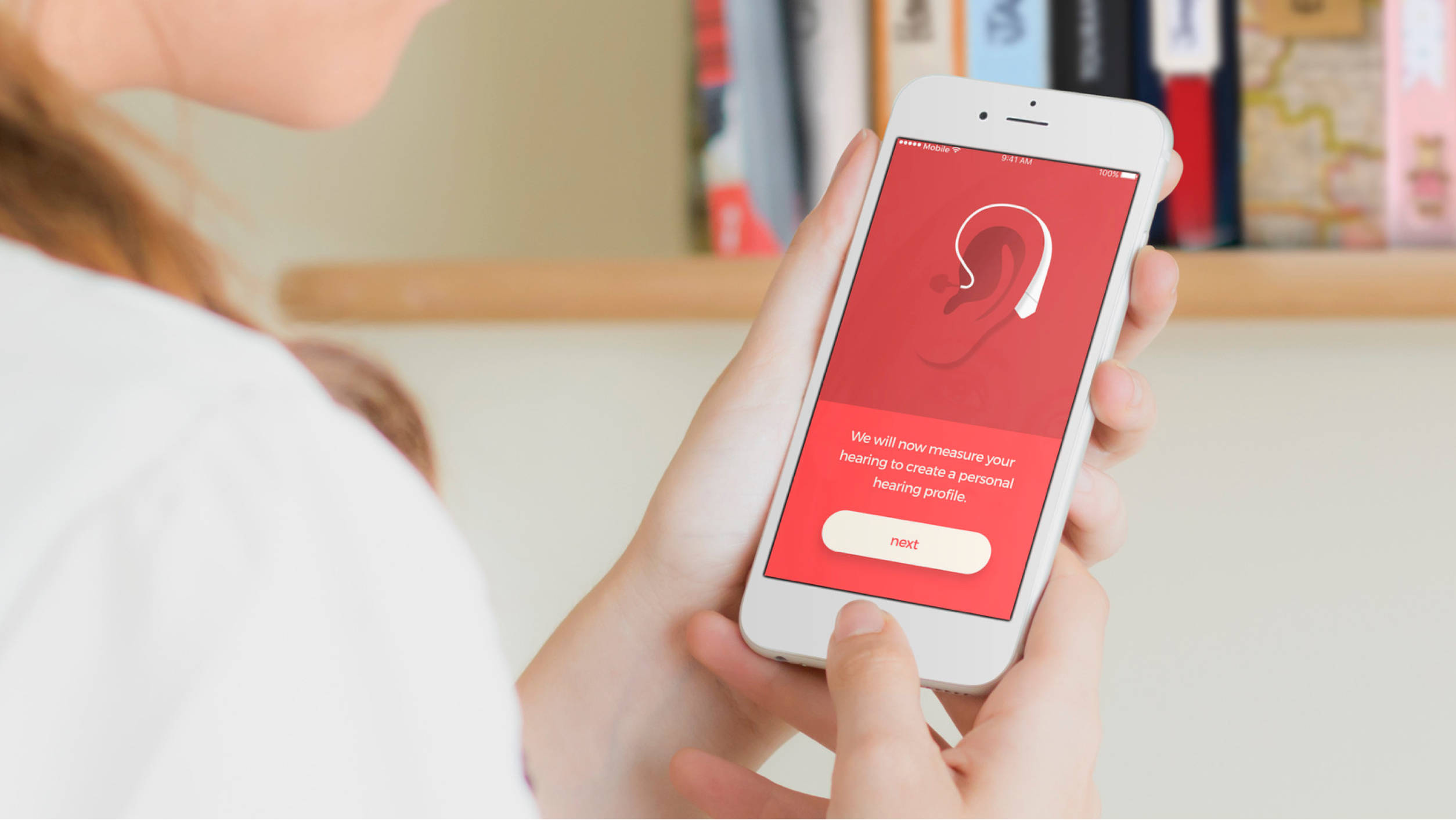 It is often the case that the older you get the more dependent you become. Dependent on a hearing aid, for example. In America, a good hearing aid is expensive and often difficult to get because hearing care professionals are few and far between. As a result, people with hearing loss often buy something online that has not been personally adjusted. LifeEar wants to offer those people a solution and give them back their independence.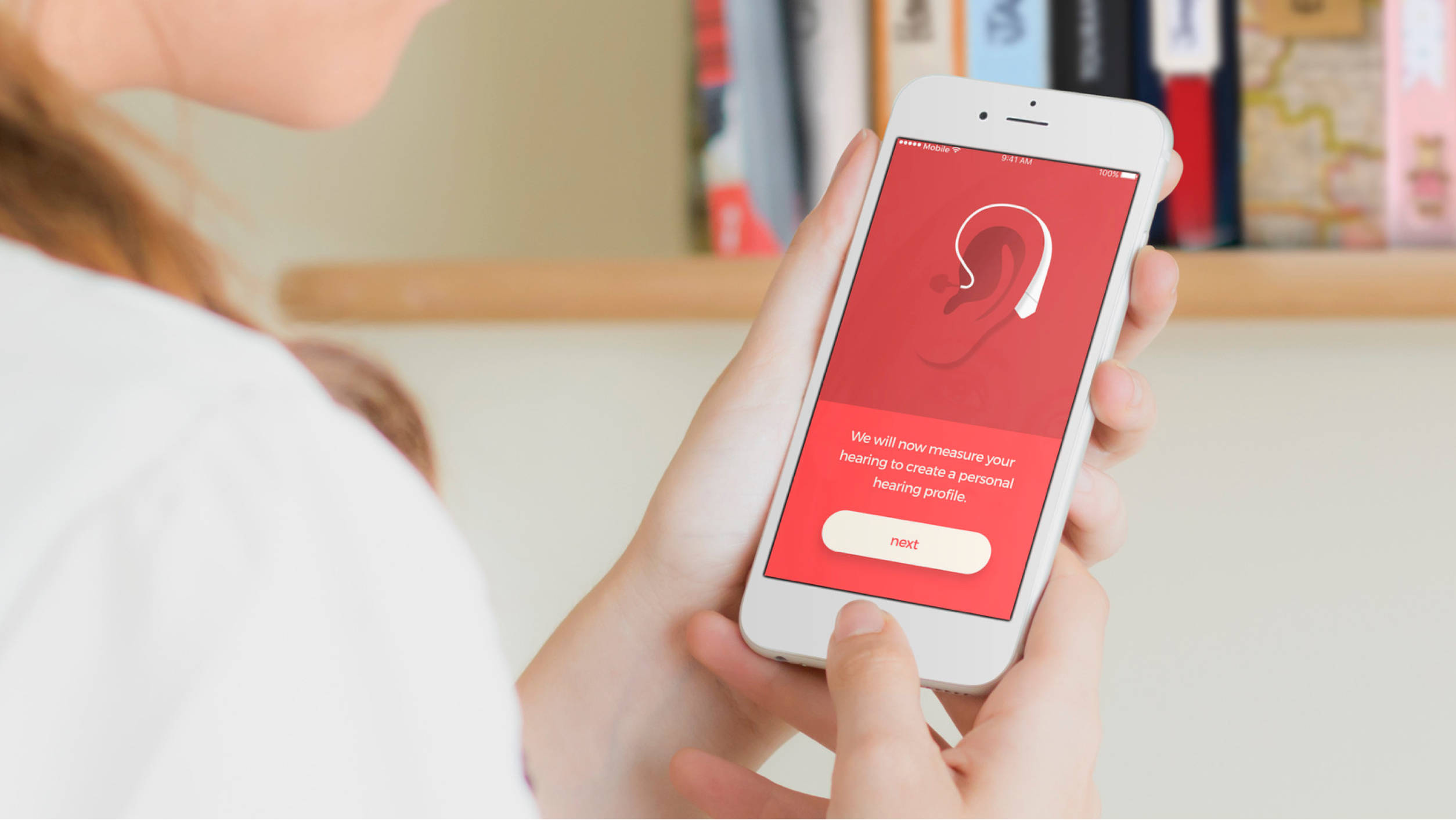 Take control over your hearing
An app that gives the user control over their hearing at all times. Wherever you are, whenever you want. In the app you can easily turn the volume up or down, or you can adjust the settings to your environment. Because a busy birthday party sounds different than a personal conversation.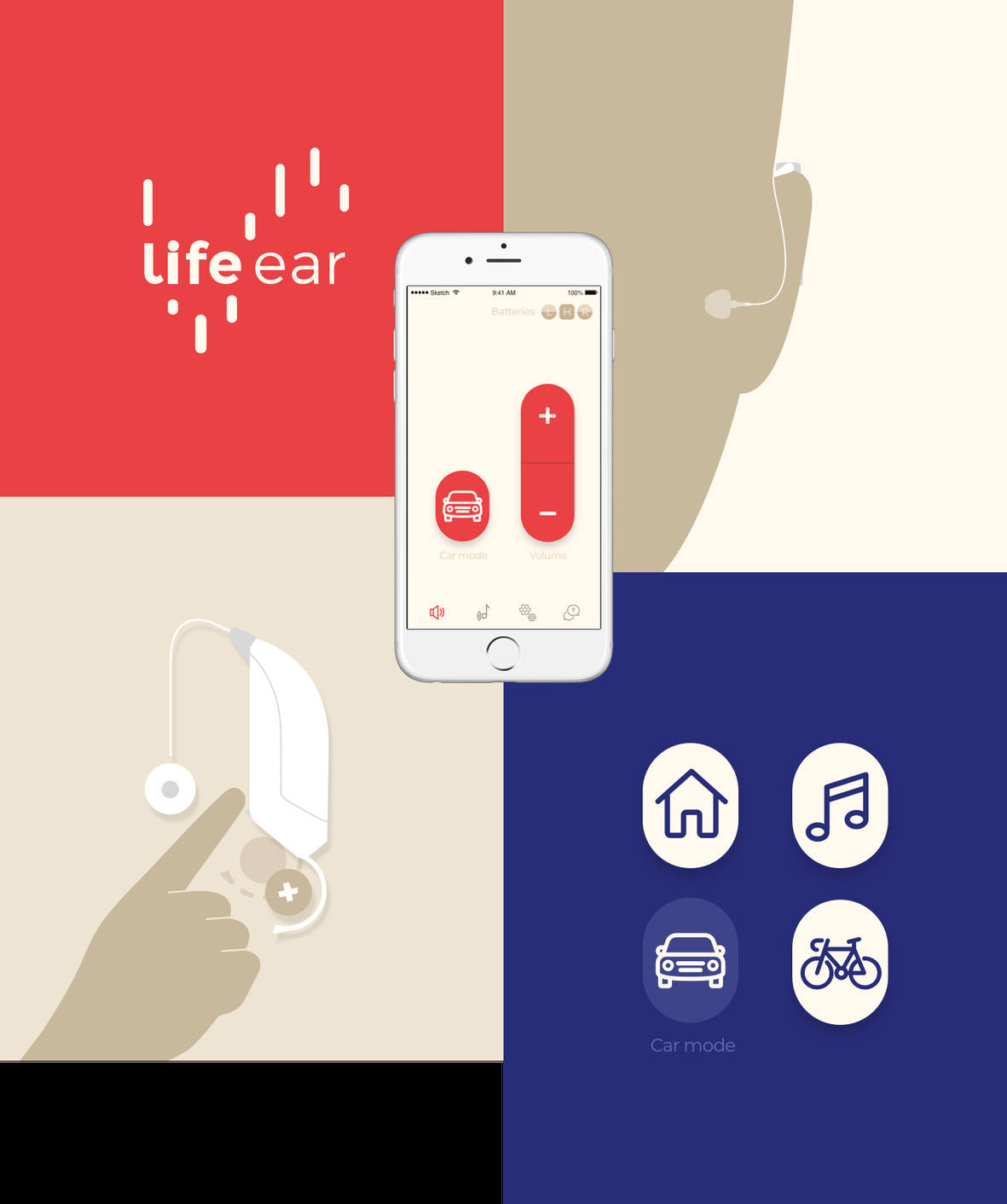 App replaces hearing care professional

The thing that makes the app unique is the full hearing test that you can do all by yourself. We worked together with an audiologist to make the test as exact as a medical test. Step by step, the test examines which tones you have difficulty with and adjusts your hearing aid for you. Without having to visit a professional.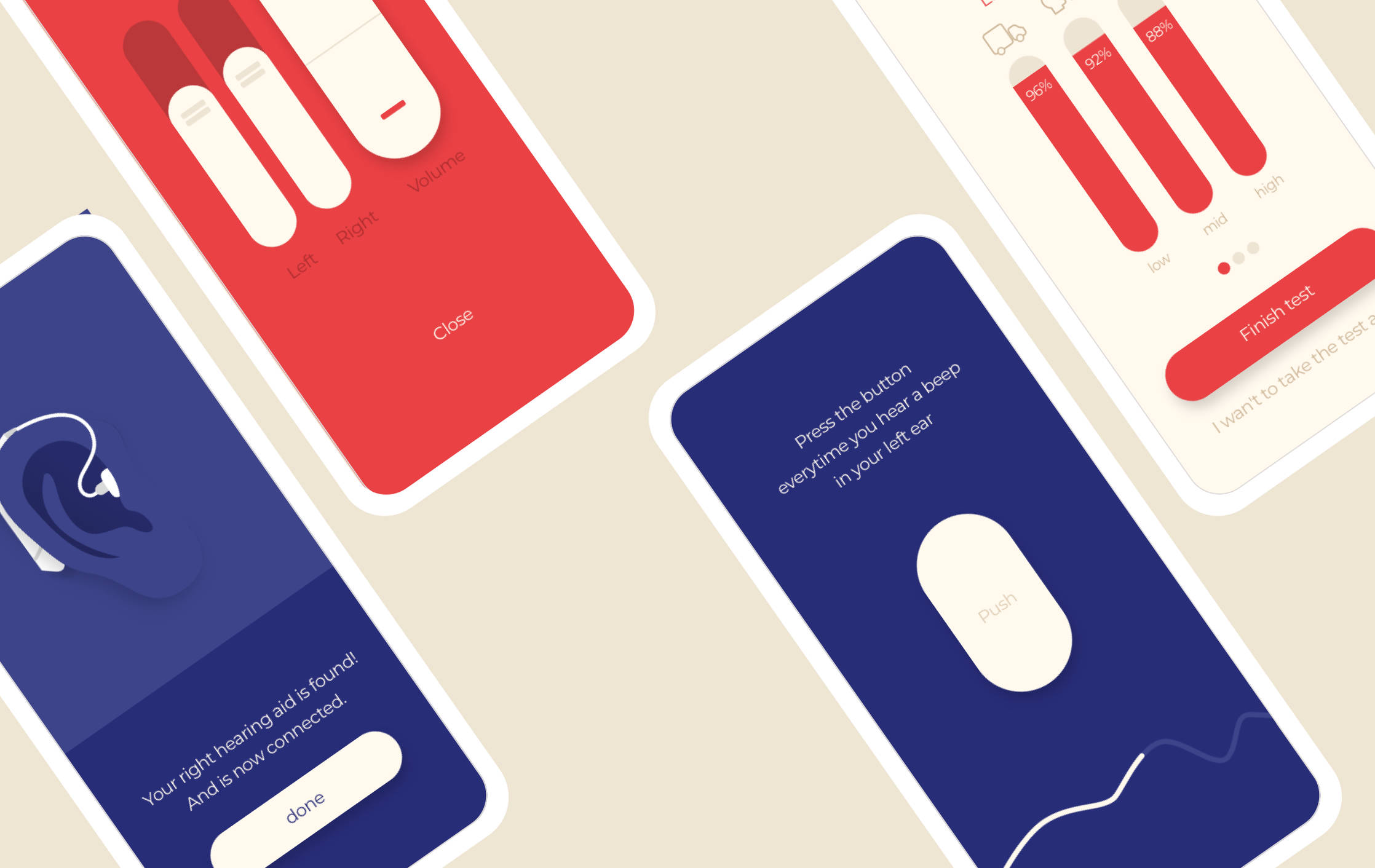 User-friendly design
With the crystal-clear visual style and simple, straightforward illustrations, we make sure the app is easy to understand for the relatively old target group. Through continuous testing with this target group, we were able to give the app a smooth and user-friendly flow. We created this unique app together with technical partner Q42.