Digital design
We design just about anything that has a digital interface. Apps, websites, touchscreens and more. When content, interaction, technology and design come together and create the best user experience. Because only if we really reach visitors and customers, a service becomes a success. From e-commerce to financial technology, from cultural heritage to entertainment.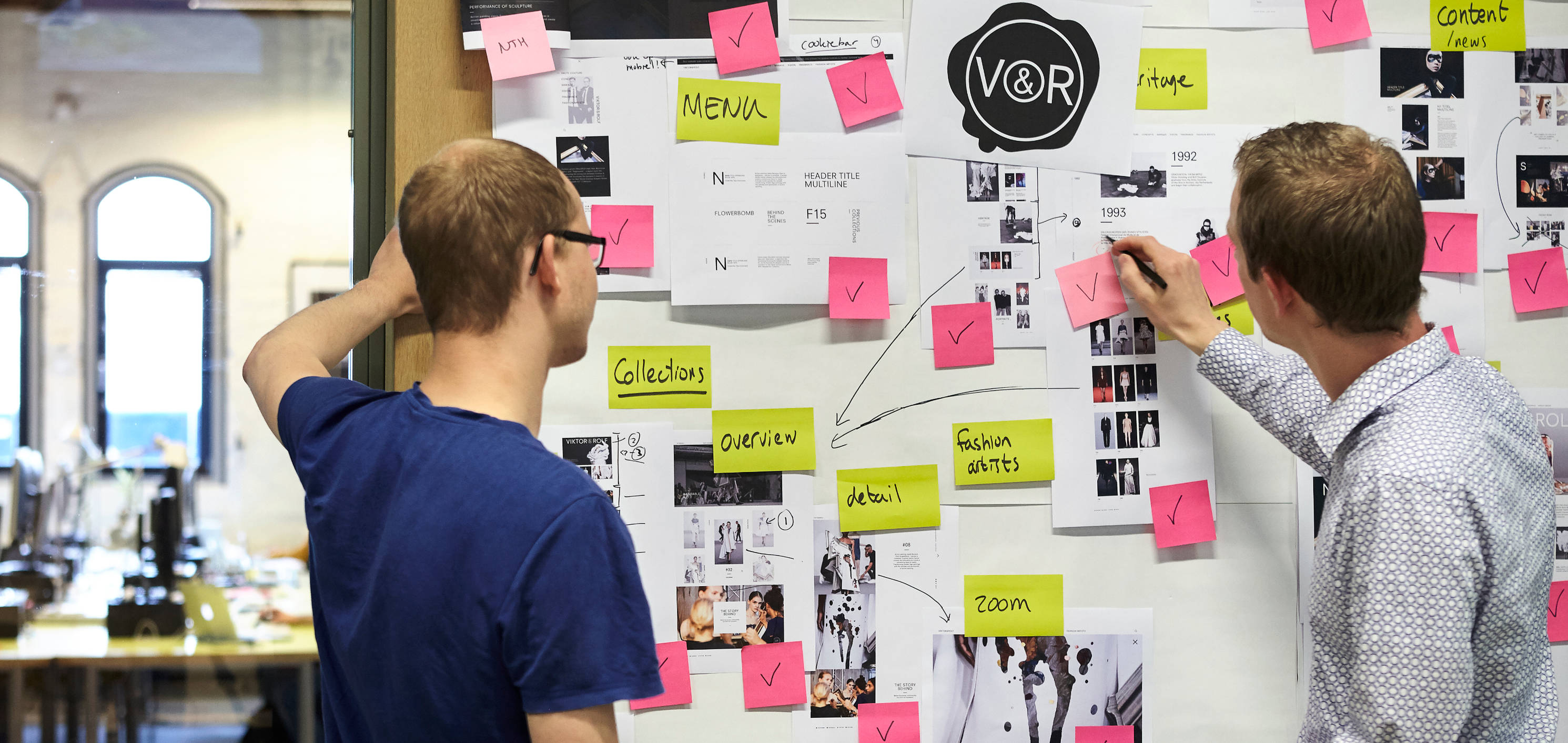 Eyes on the prize
At Fabrique, we have our eyes on the prize when we design: we want to bring about real change, behavioural change, new brand awareness, and our client's bottom line. A website that communicates clearly, a web store that creates conversion, an app that is used daily, an inspiring VR experience. For that reason, our designers always work with a strategic framework. HEMA's omnichannel strategy, for example, or the Van Gogh Museum's service design.
Digital branding and visual identity
We don't only design how a website or app works, we also determine the online brand personality. Animations, interaction, tone of voice; all these things leave an impression. Sometimes we will apply an existing corporate identity, sometimes we will develop a new one. Digital first, of course. Brands are our starting point and we always take the branding strategy seriously.
Digital design is a team sport
We work in small teams with people from various disciplines. We also collaborate intensively with our clients, we call this our "open kitchen". This direct contact allows us to make great things together. Each person using his or her own knowledge and expertise. Front end developers, for example, don't only bring our designs to life in the (desktop or mobile) browser with each pixel perfectly in place, they also use prototyping to help the design process along.
Development
By integrating design and technology, we create an optimal user experience. We choose the systems that are best for your online objectives, existing technology, business needs and, of course, for your users. Our team has the technical expertise to meet all possible wishes and requirements: software architecture, backend, frontend and app development.
Well begun is half done
A successful collaboration starts with the right approach. Together we will take a good look at what your particular steps to a first release need to be. Will we be applying Lean methodology? Is Scrum a good delivery method? We are frontrunners when it comes to Agile methods and have been Scrumming since 2009. These kinds of intensive projects are increasingly a part of a digital transformation programme, and they will help your organisation to be ready for the digital age, too.
Our work in digital design
Projects we are proud of.
Blogs
Our vision for digital design