Digital transformation
The world that you woke up in this morning, is already different from the one you woke up in yesterday. The digital revolution seemingly knows no bounds. This world full of wonderful opportunities is a lot of work for an organisation that is trying to respond to it effectively. Design has a big part to play. Fabrique helps organisations to initiate the digital transformation in their vision, the processes and in the team. We also help our clients to build up speed and stick to that speed.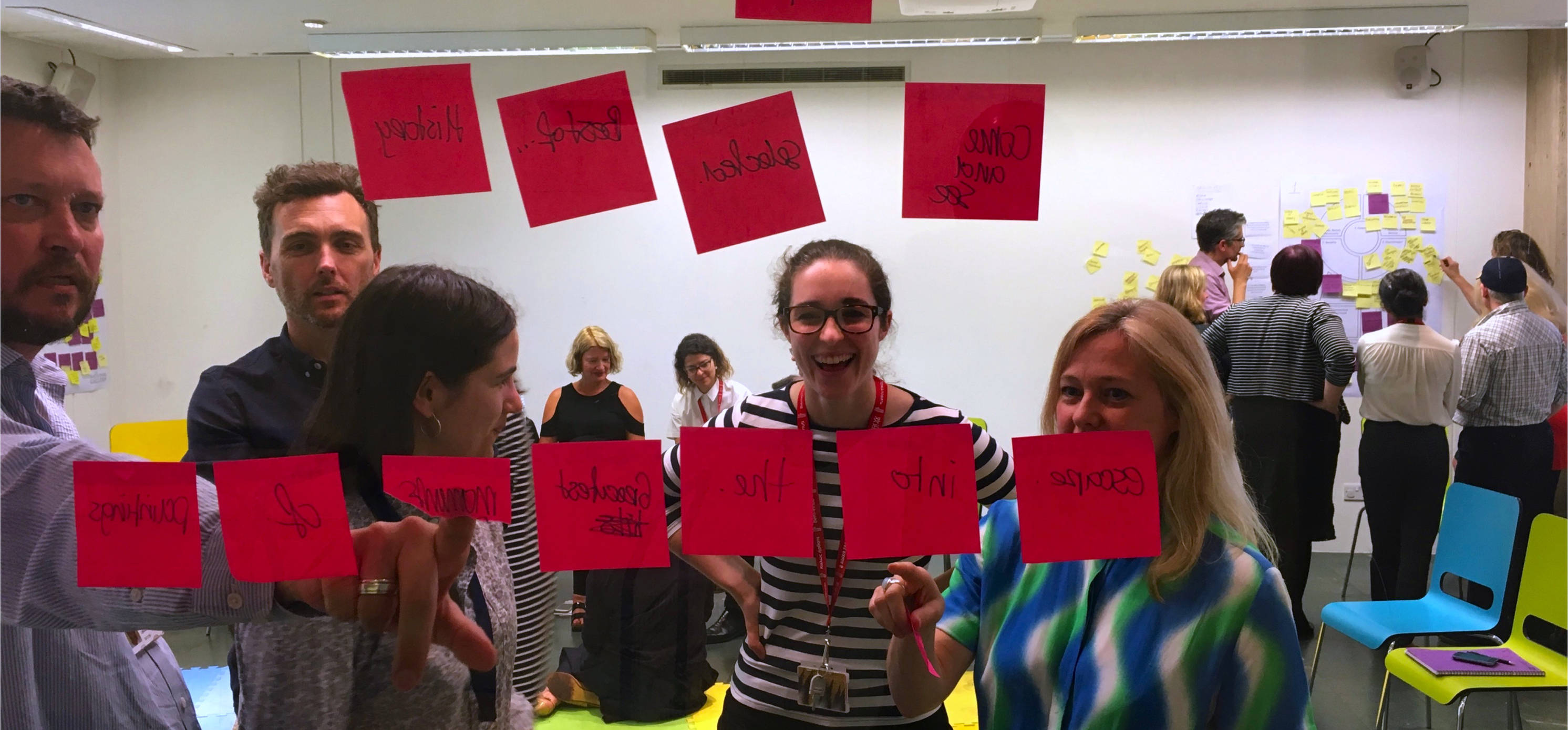 The real transformation is the one in your organisation
Of course you want a website that uses the latest technology, a user-friendly interface for your product, or a connection with the Internet of Things. Those are important initiatives when implementing modern technology in your company. But the most important step for a digital transformation is making sure that your organisation is ready for it.
Think big, start small
Digital transformation sounds like a huge process. And sometimes it is. We often advise to do an initial assessment and then set two parallel tracks in motion, that come together in the end.

The Flag
The top track is about working on awareness for managers or the whole organisation, and on a vision of digital transformation and innovation. We call this the flag. What is quality? What should you change in order to strengthen your innovation power? Which skills are needed?
The Bag
At the same time we also start smaller, bite-size initiatives. With one or more small projects that contribute to the new vision and that ensure (on a small scale) acceptance of new skills and of change. We call this the bag. During these projects, which are often design sprints, we will help you introduce your staff to the new way of working and thinking from the start. That's agile, and more importantly, that way everybody will know that the transformation has been set in motion.
After some time the new philosophy will become the norm and management can set new policies from the top down, or make space for impactful transformation.
Strategy, integration and support
Innovation only succeeds when thinking and doing come together. We help to get both tracks together in a powerful innovation environment. We help to build up and get ready a team which represents business, design and tech, which can independently translate the strategy into products and services that will make users happy. Fast, efficient and flexible, giving you a more competitive edge.
Is your digital transformation in full swing?
Innovation requires constant quality. We help organisations to further optimise their innovation power. With new tools and inspirational sessions, but sometimes also by offering our own diverse power of design and development.