Cases
Service design on tour.
In November 2014, the Van Gogh Museum presented a new layout for the permanent collection. The new approach makes the development of Van Gogh as an artist the central focus. At the same time as the new interior, the Museum introduced the new multimedia tour. After the website, this multimedia tour is the second project of Fabrique for the Van Gogh Museum.
Question
Develop a tour through the museum that fits the new layout, and involves the visitor in a special way with the museum and with the life and work of Van Gogh.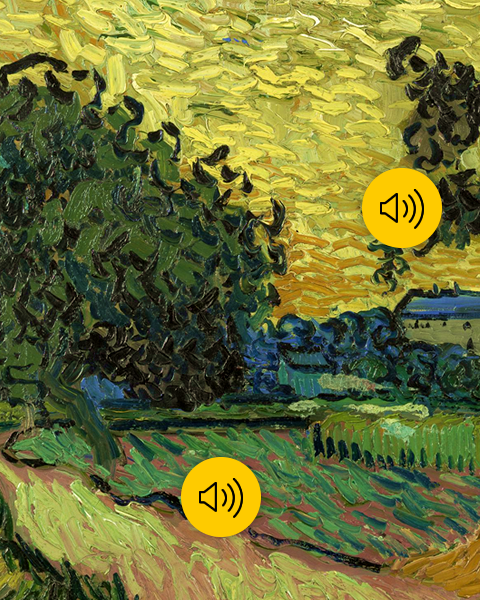 Solution
In the first phase of the project we gathered insights on both the visitors and the organisation; we analysed the available quantitative data and did design research including user narration, observations and mapping, interviews, visitor journey mapping, and identifying relevant touch points. We defined design principles focusing on the visitor experience.
Together with the museum and partner Frankly, Green + Webb, we went beyond simply creating a new product. We looked at the full chain of service design, and developed an ecosystem with which you can get to know the tour in all channels (from the website to the queue at the entrance).
A single device for all the different visitors and a user-friendly operation ensure rapid throughflow at the counter. On the tour, you can turn the wheel to select paintings and the stories accompanying them, in an intuitive and user-friendly way.
Art historian and scriptwriter Sandy Goldberg wrote the texts for the tour, which are not soulless summaries of dates and facts, but approach the life of Vincent in a lively and emotional way. While the theme of the website is 'Meet Vincent', the tour goes one step further: 'Get to know Vincent'.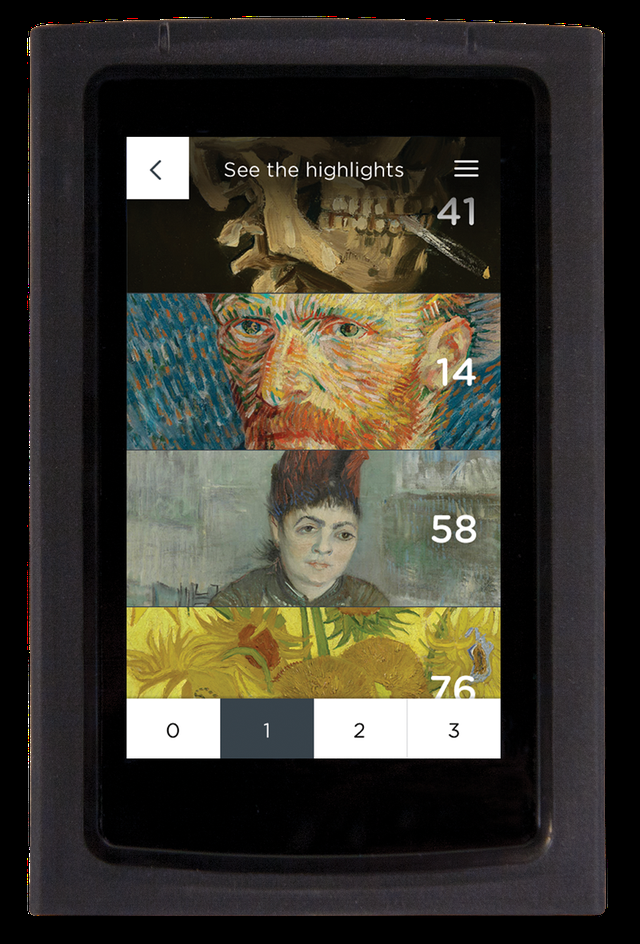 Result
Images, games and audio in three user-friendly tours, in 11 different languages, all of which can be played on a single new state-of-the-art device from Imagineear. But above all, you take a plunge into the life of Van Gogh, his paintings, his letters, the myths. Sometimes playful, sometimes moving, it is a tour that touches you. You really get to know Vincent.
The multimedia tour was awarded in 2015 with a Dutch Design Award in the category Service & Systems.
Photography: © Maaike Koning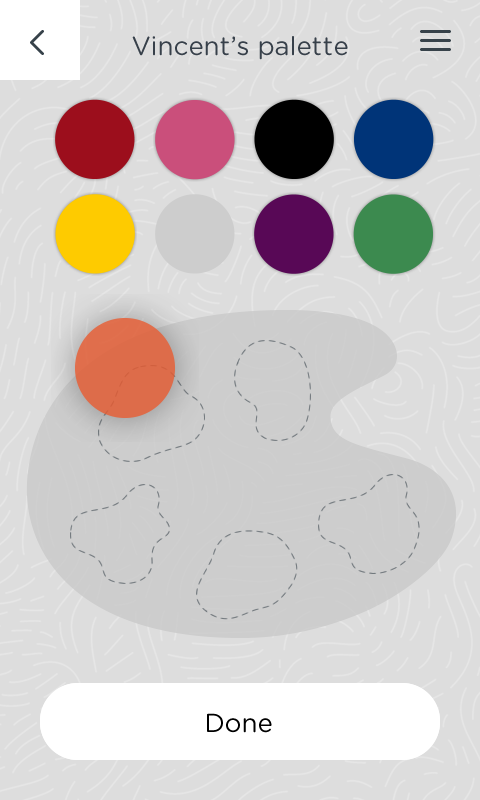 Would you like to know more?