Strategy
---
Fabrique is a strategic digital design agency. This means we don't just make a website or app, but always look for the question behind the question. Because to succeed, a design needs a clear direction. We think means-free and together we come up with the best solution for your long-term strategy.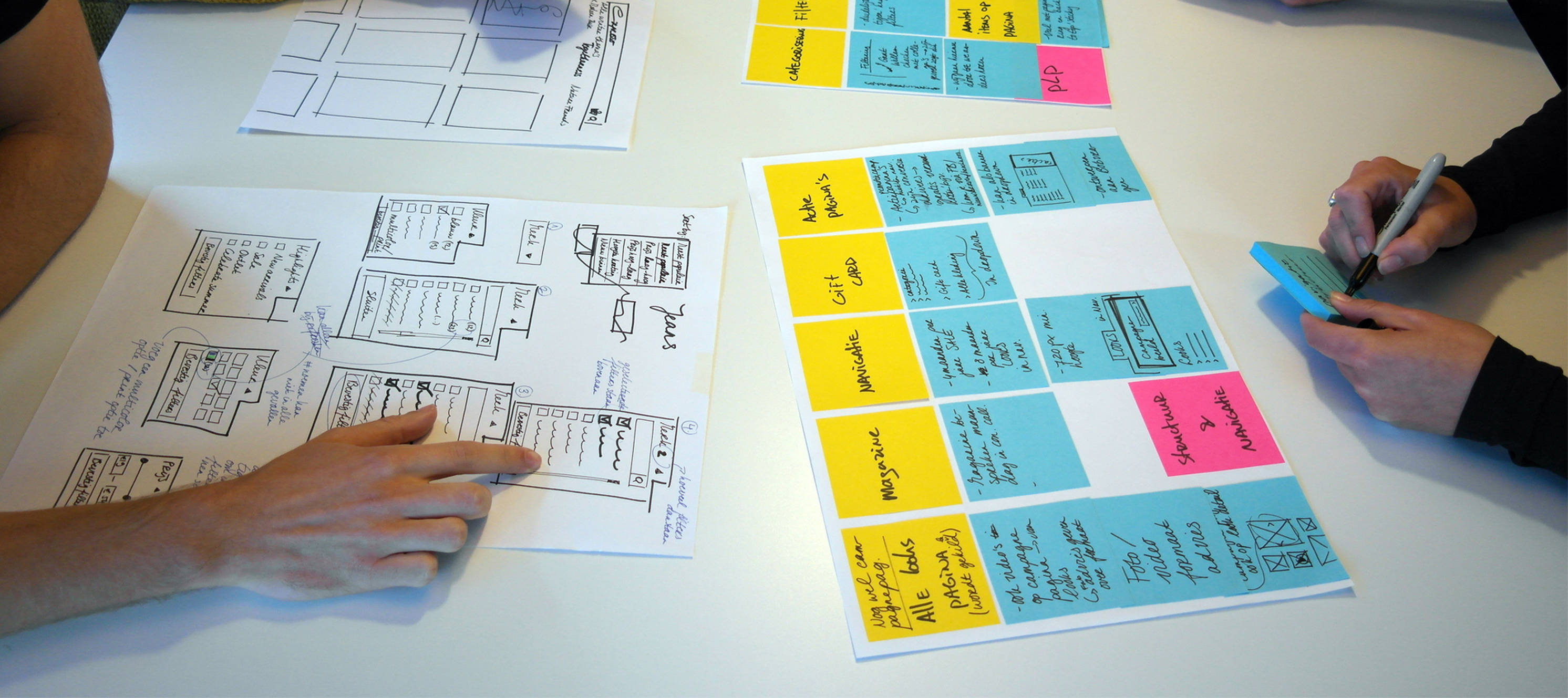 Strategy is in our blood
We are a strategic partner for our customers in various areas: from business strategy to branding, from customer journey development to transformation to digital. Fabriquers understand strategy and use that strategy as a starting point for their designs.
How we approach strategy
A strong concept connects strategy and result. It ensures that it is felt in every fiber of the final identity mean(s). Whether it is an app, an online store or a client dashboard.

Strategy has many faces and angles. Fabrique approaches strategy based on the philosophy of Design Thinking. That is why we always approach a strategy question in the following three steps:
Analysis (desk research, analysis, workshops, interviews)
Reframing of the issue in the form of the design briefing
Validation of this strategic direction

Validated learning
Because we believe in learning by doing, we prefer to apply the principle of validated learning. The best solution to test your strategy is to put it into practice and learn from the results. This is very important in projects where digital transformation plays a major role, for example, to prevent assumptions from appearing to be the truth. That is why we will come up with a tactical solution as soon as possible, based on the developed strategy, in order to test it in practice. Short lead times are important here: after all, we want to identify incorrect assumptions as quickly as possible so that we can make adjustments. We use the insights we gain to sharpen the strategy.
What works for me?
The precise implementation of the above approach differs per client. We don't believe in a one-size-fits-all approach. For a corporate startup, a business model canvas is an excellent tool to see whether the value proposition matches your target group, for an SME entrepreneur an adjustment in online branding can be useful. If you think you have a strategic question, please contact us and we will see together what works best.