Simply. 20% more conversion.
HEMA is for everyone. Its fun and easy-to-use products shine with brilliant simplicity, except for online. And that's exactly where HEMA has set its sights. By cleaning out the clutter, we made hema.nl simply HEMA again.
Holland loves HEMA.
Its fun and easy-to-use products, the simplicity, the optimistic tone and the humor: everyone loves HEMA. But how do you combine e-commerce optimisation with that simple HEMA feeling?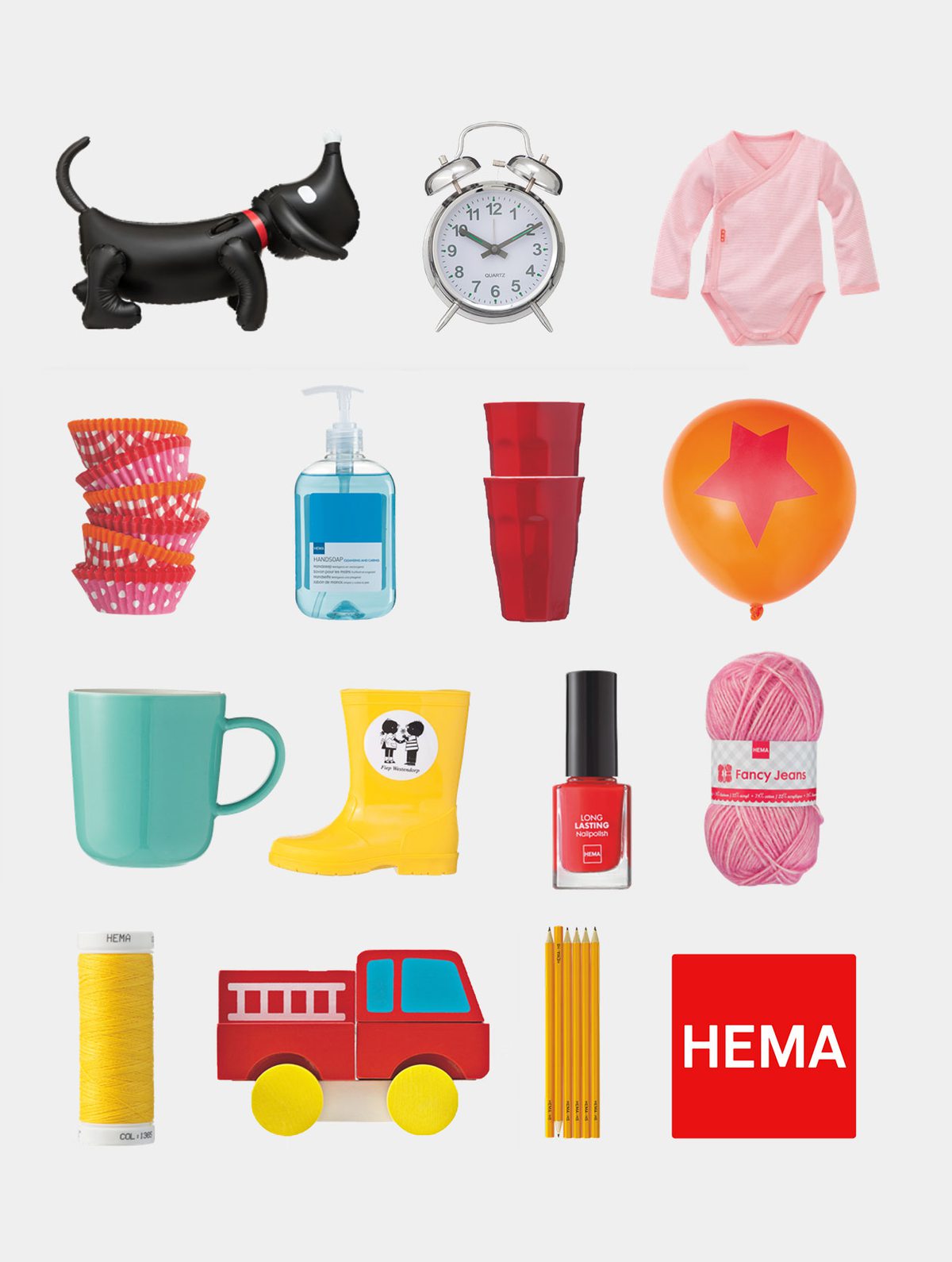 Less is more.
'More HEMA' was our starting point for the redesign. As simple as that! HEMA is fun enough on its own. That meant instilling convenience and simplicity. In the complete online style, look & feel and interaction. On all devices.
Omnichannel.
HEMA wants to be completely omnichannel. Online ordering must be possible on any device. Anywhere. Always.
HEMA still had a separate mobile site and no optimization for tablet. In a short period of time, we realized the responsive design and complete rebuilding of the website. With the optimisation of the complex checkout.

Simplicity everywhere.
By cleaning out the clutter, we reached the almost impossible; even without the logo, people recognize the website as a typical HEMA.
Personalisation.
Shortly after the new website, HEMA also launched the "More HEMA" loyalty program, with a customer card and a new app based on our online style.
In the future, customers will receive personalized offers based on their data. With the program, HEMA increases customer loyalty and gets to know their customers better. With room for campaigns and personalised content hema.nl is ready for action!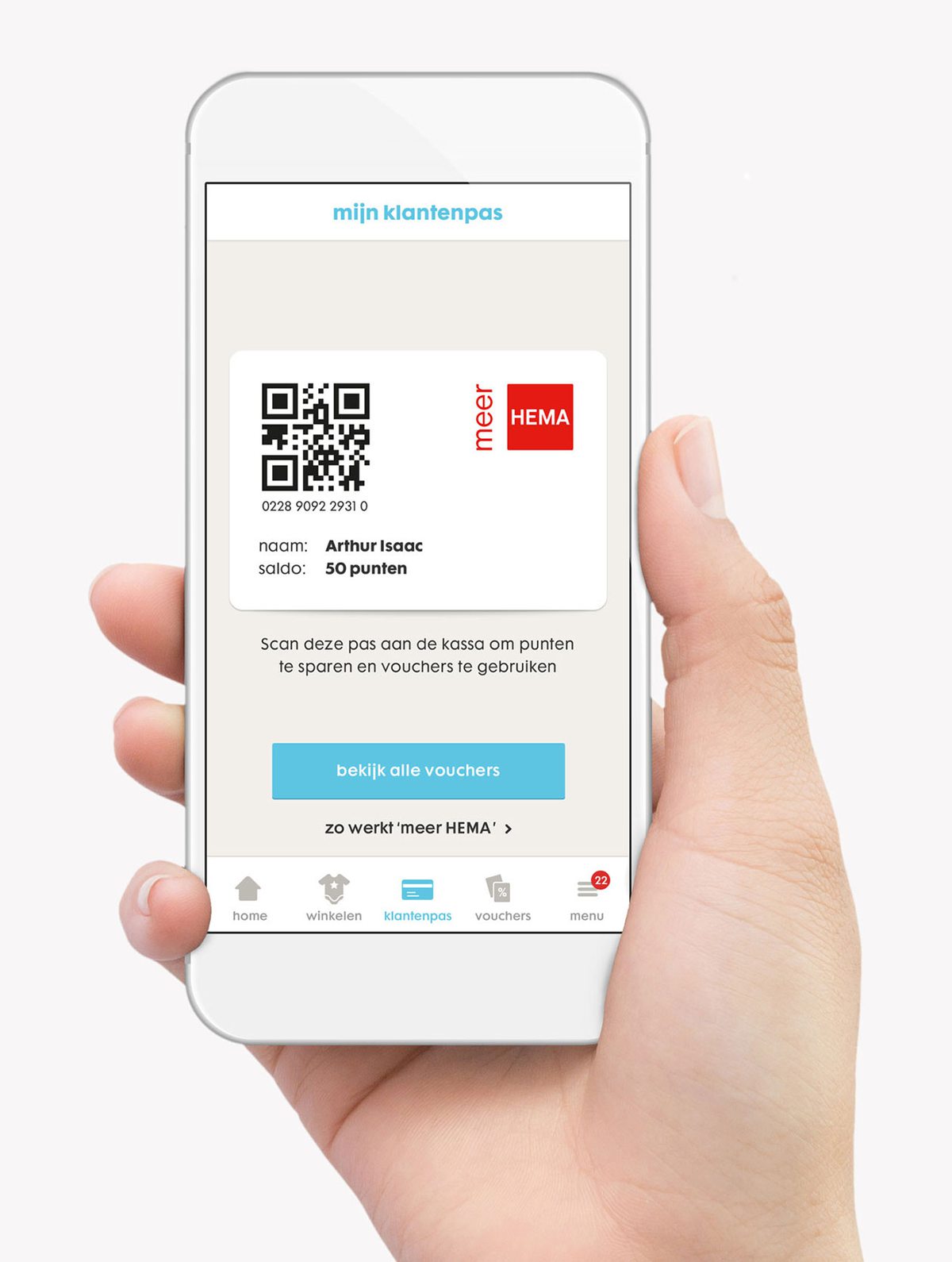 Excellent results.
20%
More conversion
25%
Increase time on site
25%
Higher order value

41%
More revenue from mobile payments
Hema.nl is now one of the few webshops that looks tidy and yet shows excellent results.
Together!
To realize the complex project in just six months, we worked closely together with HEMA and e-commerce specialists Emakina. The project was nominated for the Dutch Interactive Awards 2017.