Digital marketing
Digital marketing is a discipline in its own right; analytical and result oriented. Fabrique has extensive experience in the fields of SEO, data analytics, and conversion optimization. Together with our customers we create optimal user experience and substantial conversion improvements.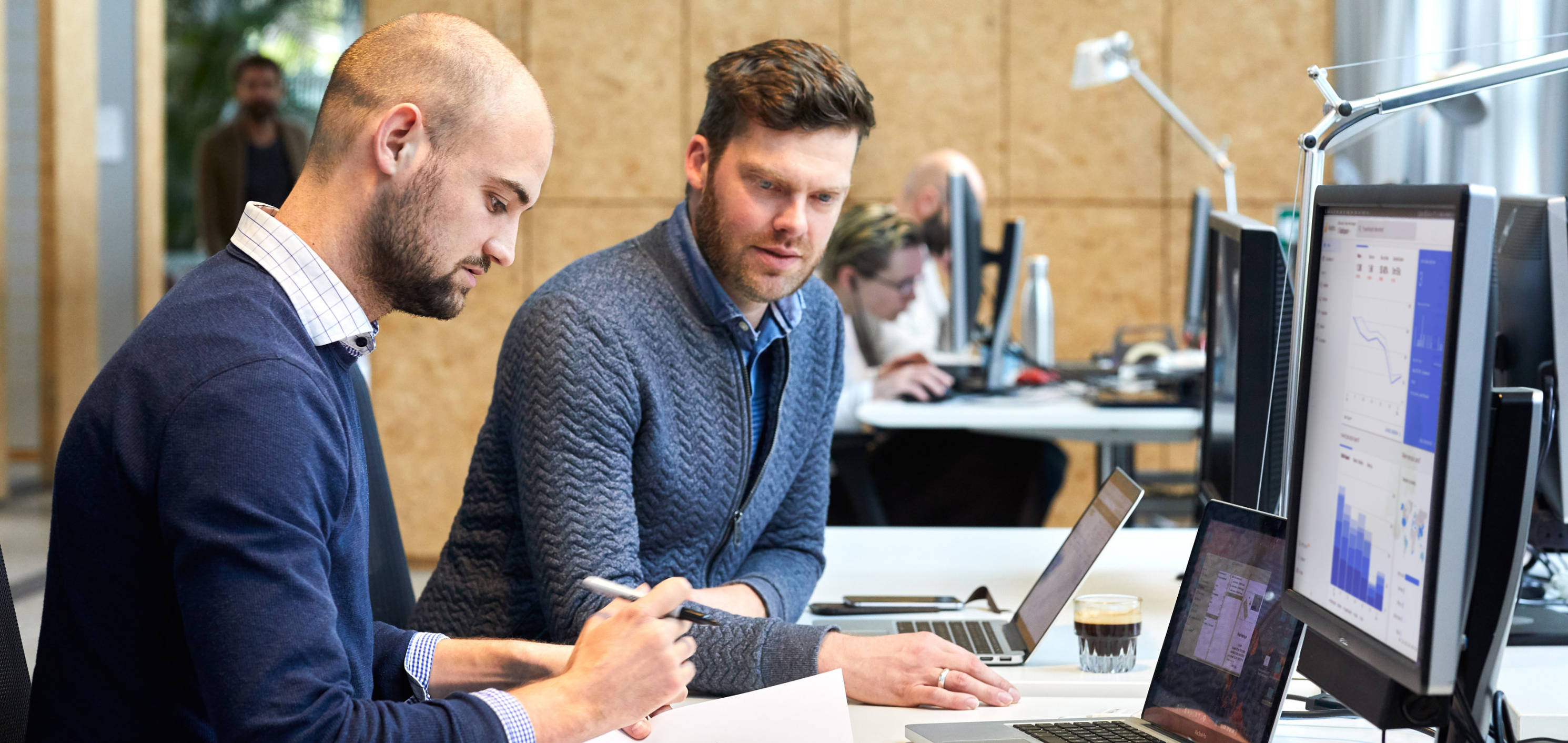 The real work does not start until after the website has gone live and your visitors start interacting with your product. To make sure that they have optimal user experience, and that you get results, it is important to collect data. And course correct where necessary. Our data team works closely with our designers, developers, and customers. The synergy created by this cooperation leads to the best possible results. We provide the following services in the field of digital marketing.
SEO Quickscan
To discover what we can do for each other, we take a quick first look 'under the hood'. We broadly go over how your website is set up, inspect the available data tools, and check how findable and visible your site is online. More about the SEO Quickscan
Data analysis
We analyze visitor behaviour and make sure the data is being collected in the best way possible. We set up easy-to-understand dashboards where traffic and targets can be monitored at the same time.
Search engine optimization
The success of your website is determined to a significant extent by its visibility and findability in search engines. Due to the immense popularity of search engines, we see SEO as an essential part of every new and existing project.
Conversion optimization
For lasting success, it is essential to start with conversion rate optimization after your website has gone live. By looking at the numbers together regularly, and optimizing them where necessary, we can ensure maximum results.
Expert review
Our expert review service maps out and optimizes the user experience. In the expert review, we answer questions such as: Can users find everything? and Does the intended customer journey match what happens in reality? We do this by leveraging our UX and data experience and backing it up with insights from professional tools.
View our work
Our recent work in SEO, conversion optimization and data analysis.
Ready for the first step?
Would you like our data team to look at your website? Please contact us for a quick audit.