Data analysis
Data is the basis of digital strategy. Regular data collection and course correction ensures optimal user experience and good conversion. We set up data tools, analyze website visits and optimize for the best results.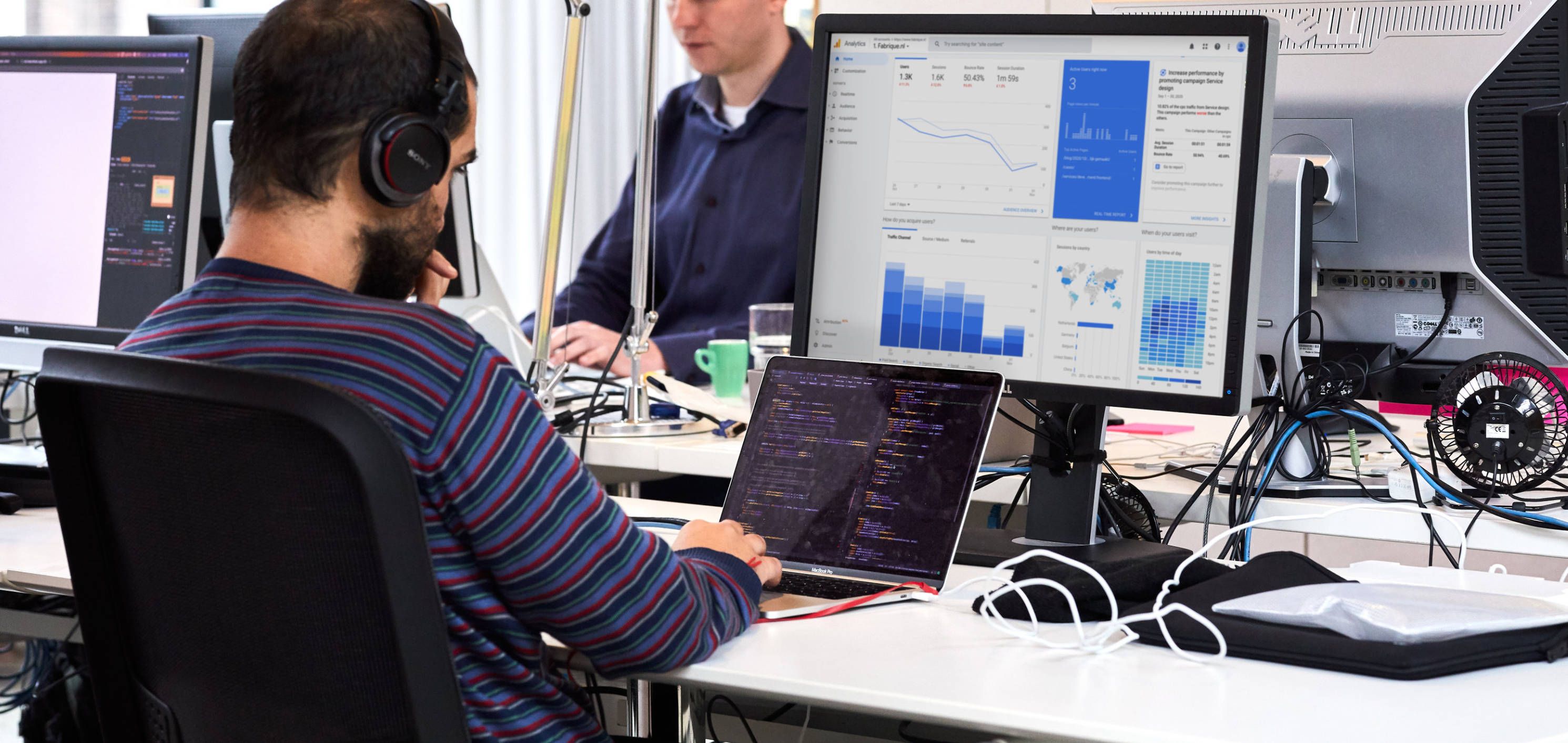 Whether your website just went live or has been running for years, setting targets and measuring results is a continuous process. To guarantee optimal user experience and to achieve results, it is important to collect data. You need that data to know the best way forward. Our data team makes easy-to-read dashboards and works closely with our designers, developers, and customers to achieve the best possible results.
Data analytics audit
To get a clear idea of what we are working with, we start with an audit to check if the website's user behavior is being traced and measured correctly. We look at the setup and output of your current tools (Google Analytics (GA), Google TagManager (GTM), and Hotjar). If these tools have not yet been set up, we can take care of that.
Your dashboard tells you your next steps
Having an up-to-date and clear understanding of your website's performance is important. We create dashboards that display the data visually and comprehensibly. We create these dashboards in Google Analytics and Google Data Studio, as is customary.
Periodic data analysis
If you do not have any data specialists, we would be happy to help. We can create monthly, quarterly, or annual website performance reports. Basing ourselves on the figures and on your strategy, we can then decide together which optimizations will lead to even better results.
Ready for the first step?
With a quick scan we can swiftly identify which data services will be effective for your organization. We take a first look 'under the hood' and make a basic analysis. If you would like to know more, please feel free to contact us. Together we can decide on the best steps.