Designing with data
An interview with Jens and Rogier, data specialists at Fabrique.

Bringing together digital design and data. That's what Jens and Rogier like doing best. Two Fabriquers with a passion for data. In this interview they talk about their vision.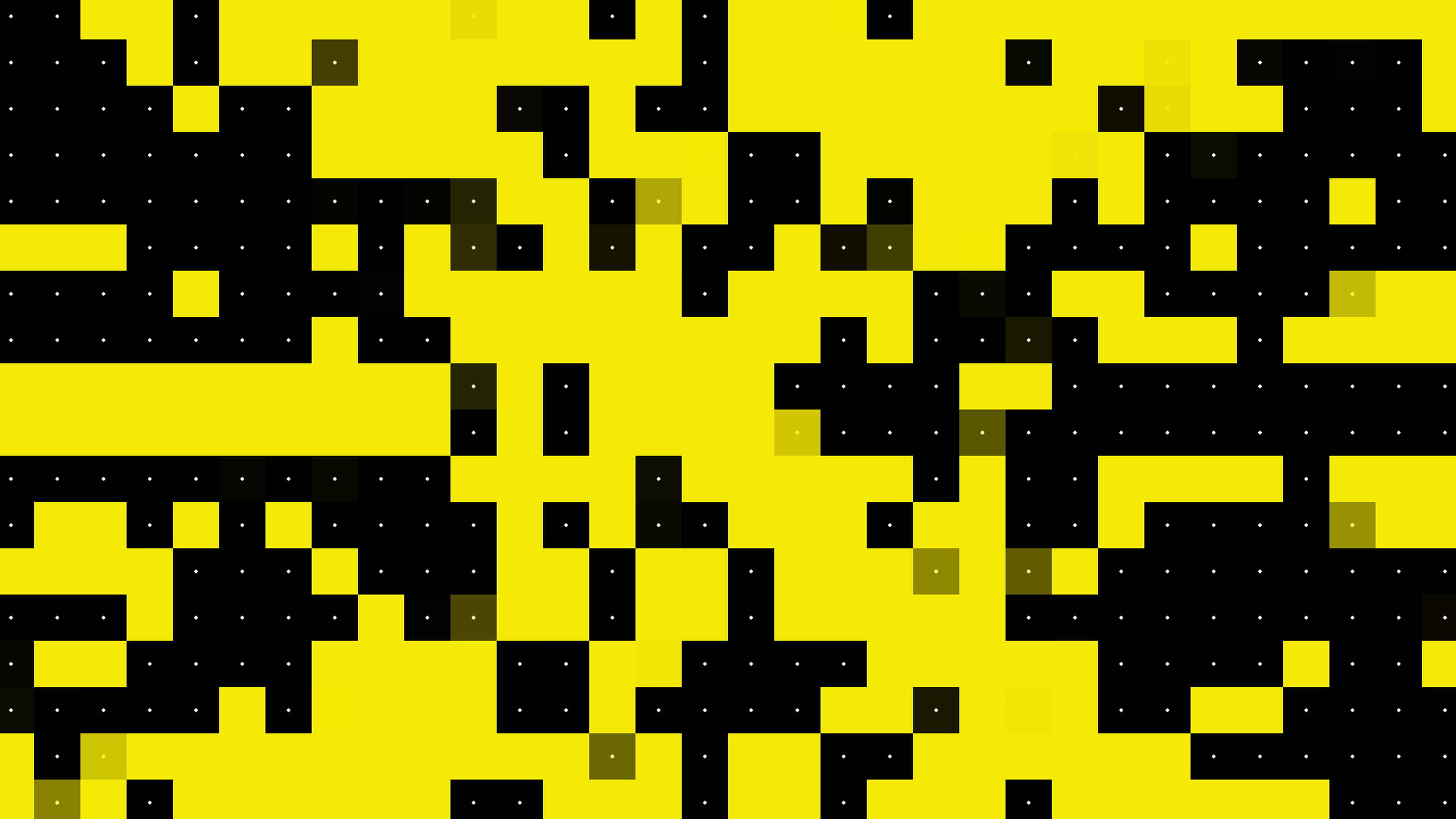 Data is here to stay
Jens: "Just making assumptions should definitely be a thing of the past. It's asking for trouble." After starting out as a digital marketing specialist in the music industry, Jens decided to make the switch to Fabrique. Together with Rogier, who was a project manager at the time, he set up a data team. Rogier and Jens share a passion for data.
The power of data
Jens: "I like to overturn assumptions. Not because I'm a know-it-all, but because I want to show that there are lots of ways to look at a certain issue. For example, when we sit down with our clients to look at their digital competitors, our analyses will often make clear that these competitors are not the kinds of companies our clients thought they were. That kind of analysis can be a real eye-opener.
You can make beautiful things based on data. We always try to find a middle ground, so that data serves design and doesn't kill the creative process. We can't predict the future, but data does point us in a certain direction. Not through making assumptions, but through looking at what the website traffic is telling us and learning from that."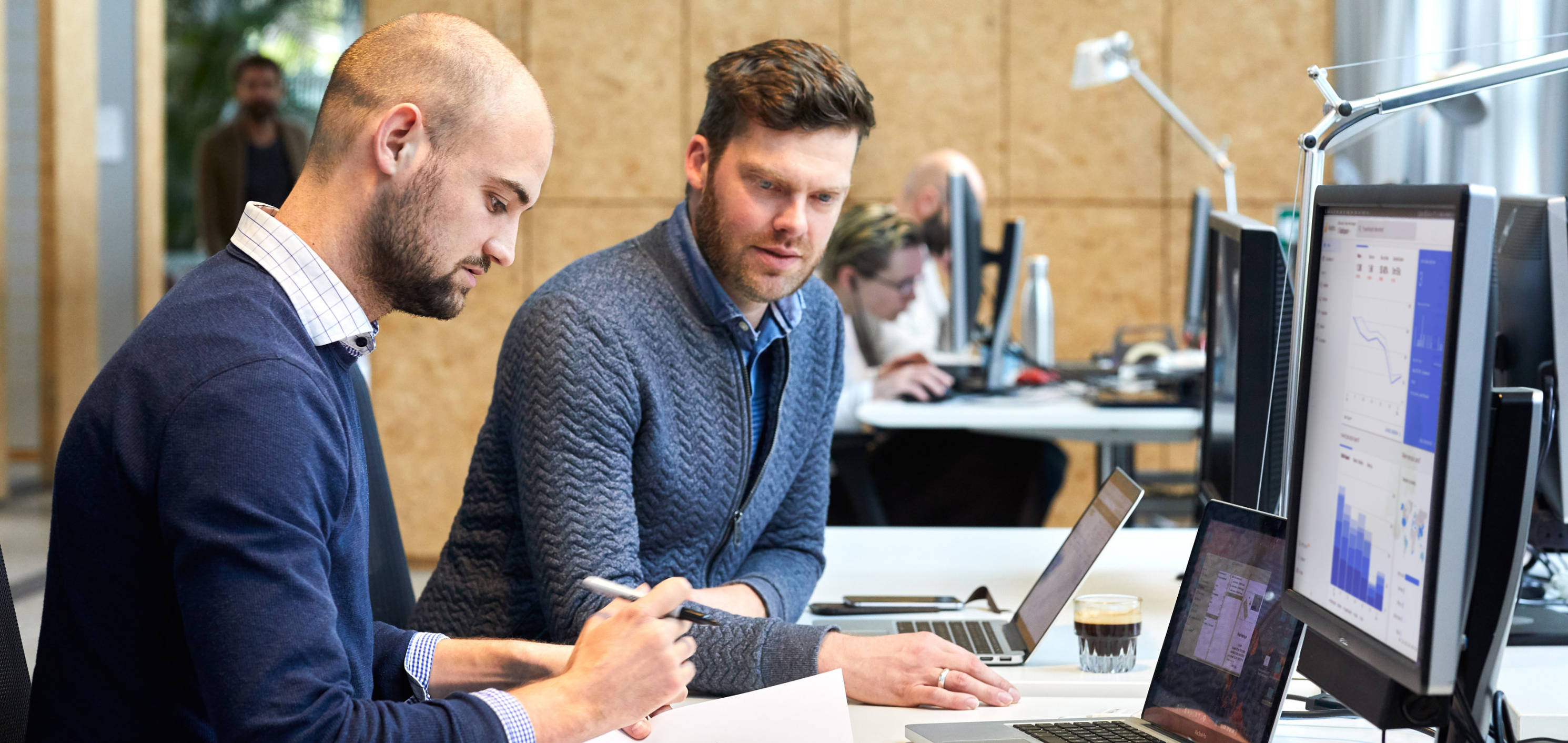 Data creates involvement
Rogier: "I think Fabrique has a unique position within the agency landscape. We often have long and lasting relationships with our clients. That makes conversion optimisation a good fit for us. We are involved from the first design; this gives us a powerful position to continue developing a website. This involvement ensures that we have a good sense of the balance between digital marketing and design. It is an organic process because we supply both."
Teamwork and data
What's great about being a data specialist at Fabrique is that we can work with so many different disciplines and clients. At the same time, this is also our biggest challenge; the questions and the level of knowledge vary a lot. Jens: "I like knowing something about all the disciplines and tools. It's invigorating and fun to have such a variation in clients, partners and colleagues."
Rogier: "Each project has a different level of complexity and involvement, giving us a taste of everything. The diversity of themes (health care, finance, e-commerce, museums, non-profit) means we learn a lot." Our goal is also to teach our clients more about data. We don't want to take on all the work ourselves, we prefer to do it together. We always look ahead and try to let our clients take the wheel as much as possible.
Data develops
Rogier: "We don't know everything; we get all sorts of questions thrown at us, and sometimes we have to do a bit of research first. It's often a puzzle we have to solve. That is the challenge of our profession. Digital marketing is constantly changing, so we're always learning, always staying up to date."

Jens: "For example, Google Analytics 4 is out now, one of the most widely used statistics tools, I'm curious to see how that develops." Rogier: "I keep close track of the developments in the field of SEO, things like natural language processing, voice search; developments are happening very quickly. But also privacy and inclusiveness. For example, everyone should be able to understand cookie notifications. There's still a lot to be gained there. And it turns out there are still quite a few organizations that haven't properly dealt with their GDPR requirements yet."
Data is a mindset
Jens: "My goal is to make our clients enthusiastic about adopting a data-driven mindset. It should be fun to work with numbers, to give direction to your business marketing." Rogier: "I would love to expand the whole CRO branch. Getting closer to UX, focusing on qualitative research and incorporating that information into CRO projects. That is my mission."
If you would like to know more, please contact us, we'd love to get to know you. Do you want to read more about the services we offer around digital marketing, data analysis and SEO, then please take a look at our service page.