Design research
As designers we're naturally empathetic: we can empathise with the user. But in environments such as hospitals, airports, schools, concert halls, stations, and museums, any number of unexpected environmental factors can play a role. Then it's fairly impossible to design a good product or service, without first researching and mapping out the context. When it comes to service design, understanding touchpoints and processes is crucial. And for realising successful innovations, design research is essential.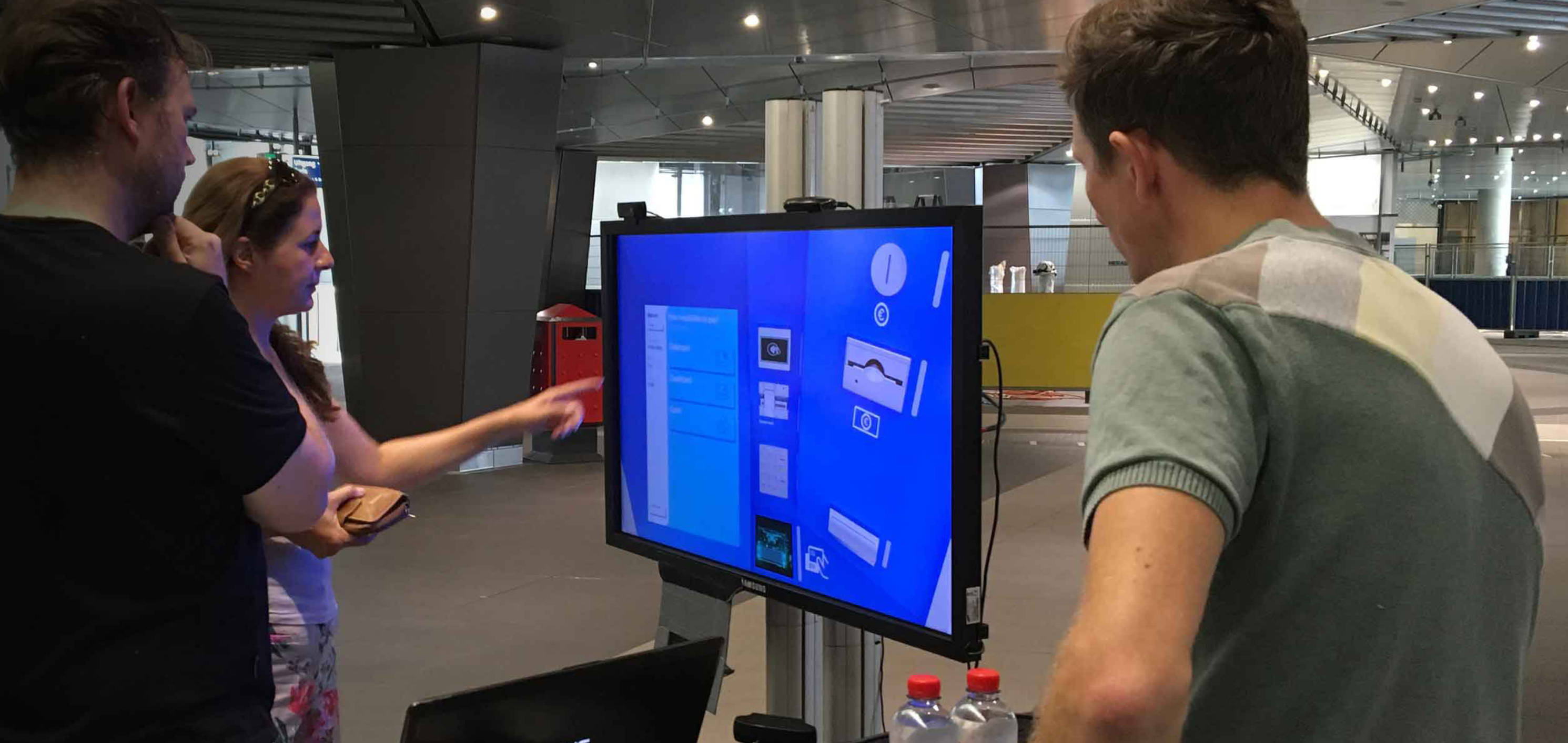 Mapping customer journeys.
In many issues, understanding of touch points and processes is indispensable. Design research is also essential for the realization of successful innovations. For example, we use customer journey mapping to map the process that a customer goes through to a purchase or visit (and afterwards!). It is about creating a visual representation of the relationship between customer and organization, service, product or brand from the customer's perspective. It shows the most important interaction moments. At Fabrique we think integrally about communication, interaction and transaction. For years we have been building and designing various websites, apps and print for our customers and connecting them in smart journeys.
Research during the whole process.
We prefer to weave design research into the entire process. Something that also fits nicely into the lean approach that we use so often. In the initial phase, research is still very exploratory. Who is this actually about? What's the biggest problem that we're trying to solve? What comes to mind when someone thinks about a particular brand or product? With what intentions, doubts and concerns will someone use the thing we are going to develop? Where will they use it? How will the environment influence the experience? How is the current solution being used?
Don't take our word for it.
Doing research yourself is fun, informative and fast. Not to mention essential to satisfy your curiosity. Still, there are times when we let a specialised agency take over, or help us out. The latter is ideal; seeing the context and speaking to the users ourselves, but also involving an objective specialist. Partners that we enjoy working with include Ruigrok Netpanel, Valsplat and Frankly, Green + Webb.