Cases
Rowdy, mind-blowing lines.
Rowdy, mind-blowing lines.
Lowlands and Fabrique are friends . We've been working with the festival since we built its very first Lowlands site in 1998. The first years, together with designers Peter te Bos and Marc Fabels. Edition 2017 marks our first go at working with Hansje van Halem, the festival's new art director. We translated her rhythmic and hypnotic lines for online use, and simultaneously created new leaps in interaction and technology.
Question
Introduce Lowlands' new house style online, whilst retaining that unique Lowlands feeling.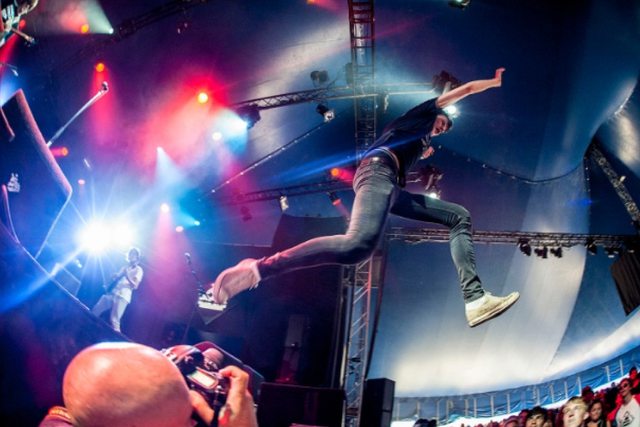 Solution
Lowlands is all about unshakable and wild, exactly the feelings organiser MOJO wants to bring across through their website. The kaleidoscopic animations developed by Hansje van Halem together with designer/programmer Just van Rossum and motion designer Jurriaan Hos, get a starring role on the new site. Because Hansje and Fabrique kept challenging each other to hoist the result to a higher level, a new online Lowlands style arose organically.
Mobile use is high among Lowlands' young target group , which is why the site was built mobile first. We've made clear choices regarding the elements of the new navigation concept. By making the navigation more basic, we can give the new house style an actual podium on every page. Using a mobile, you can swipe the menu, with the Lowlands tent as the central point.
The site is mind-blowing, rowdy and user friendly all at the same time. With plenty of space for organised chaos and the typical Lowlands atmosphere and energy. Just like at the festival itself, discovering new acts plays an important role. You find video and links to social media and Spotify at every showing of a band or artist. And we've expanded the Facebook feature, so you can like acts immediately with just one click.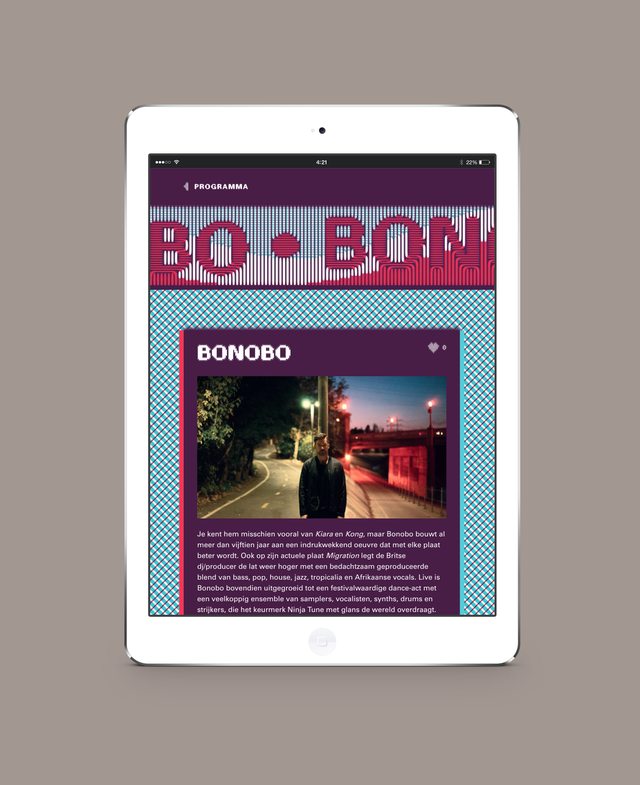 Result
Completely new, but still totally Lowlands. Wild, rebellious and sometimes even slightly irritating. With organiser MOJO Concerts and Hansje van Halem, we'll be making a go of this together for at least the next three years.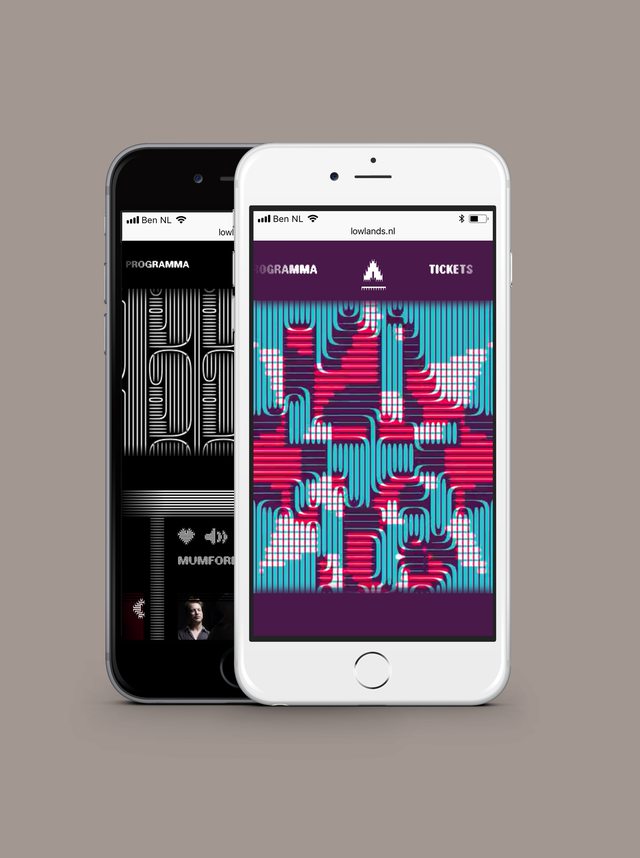 Would you like to know more?