Lowlands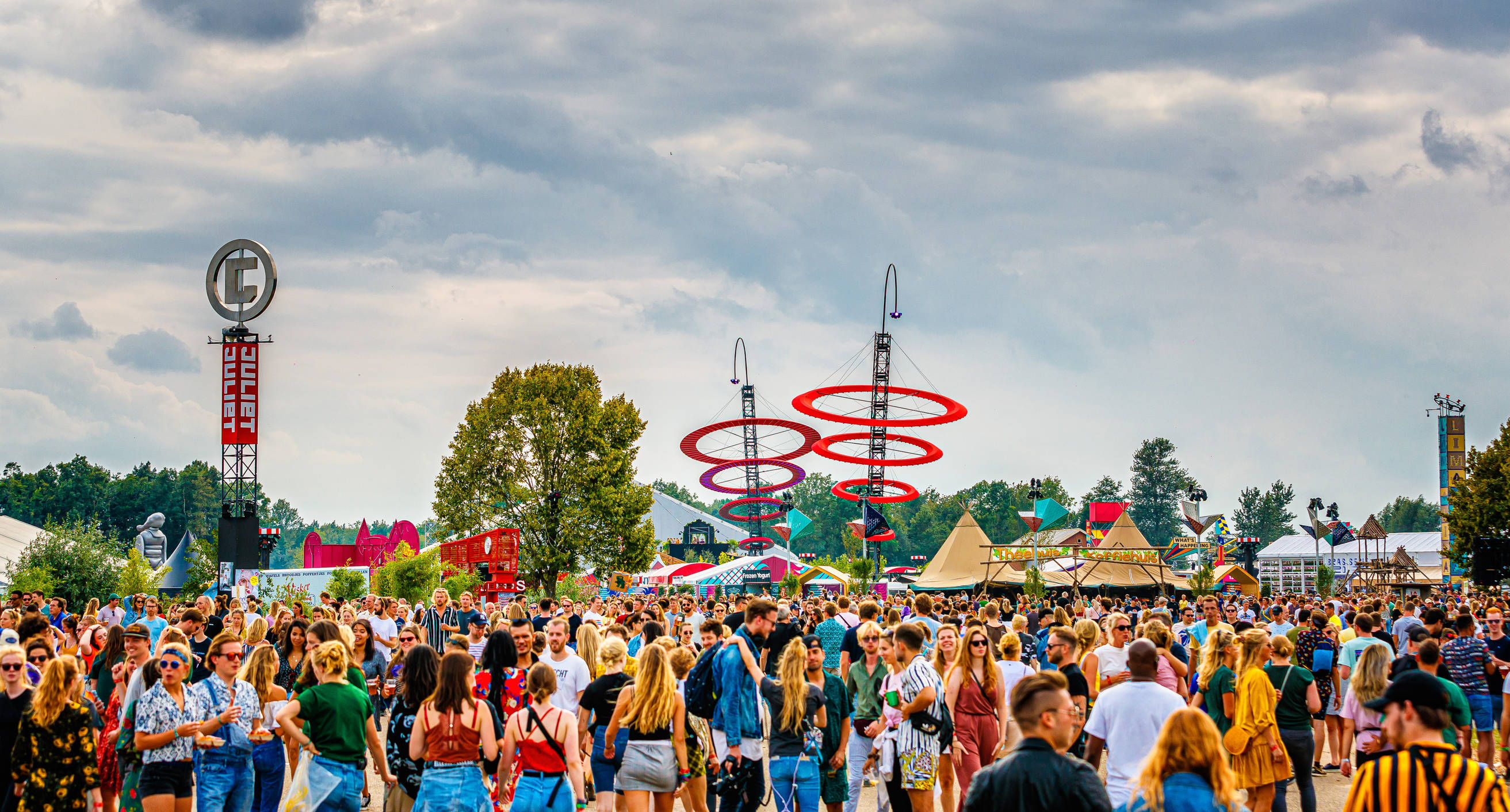 Lowlands stands for stubborn and contradictory. And that is precisely the feeling that organizer MOJO also wants to communicate with the website. Lowlands and Fabrique are friends. We have been working for the festival since the very first Lowlands site in 1998.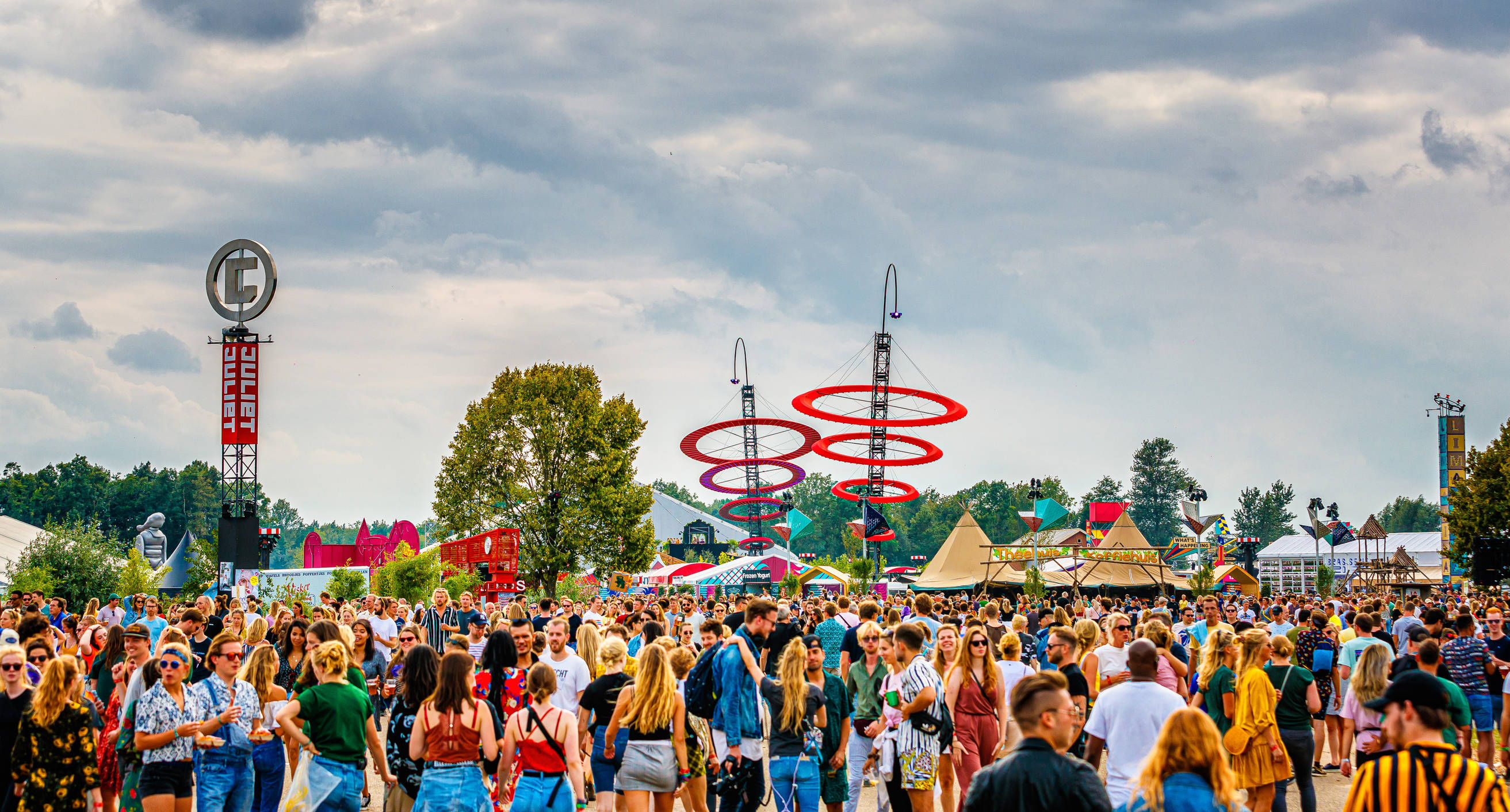 Rowdy, mind-blowing lines
From the 2017 edition we've been collaborating with designer Hansje van Halem. We translated Hansje's variable font to online, while also making new strides in interaction and technology.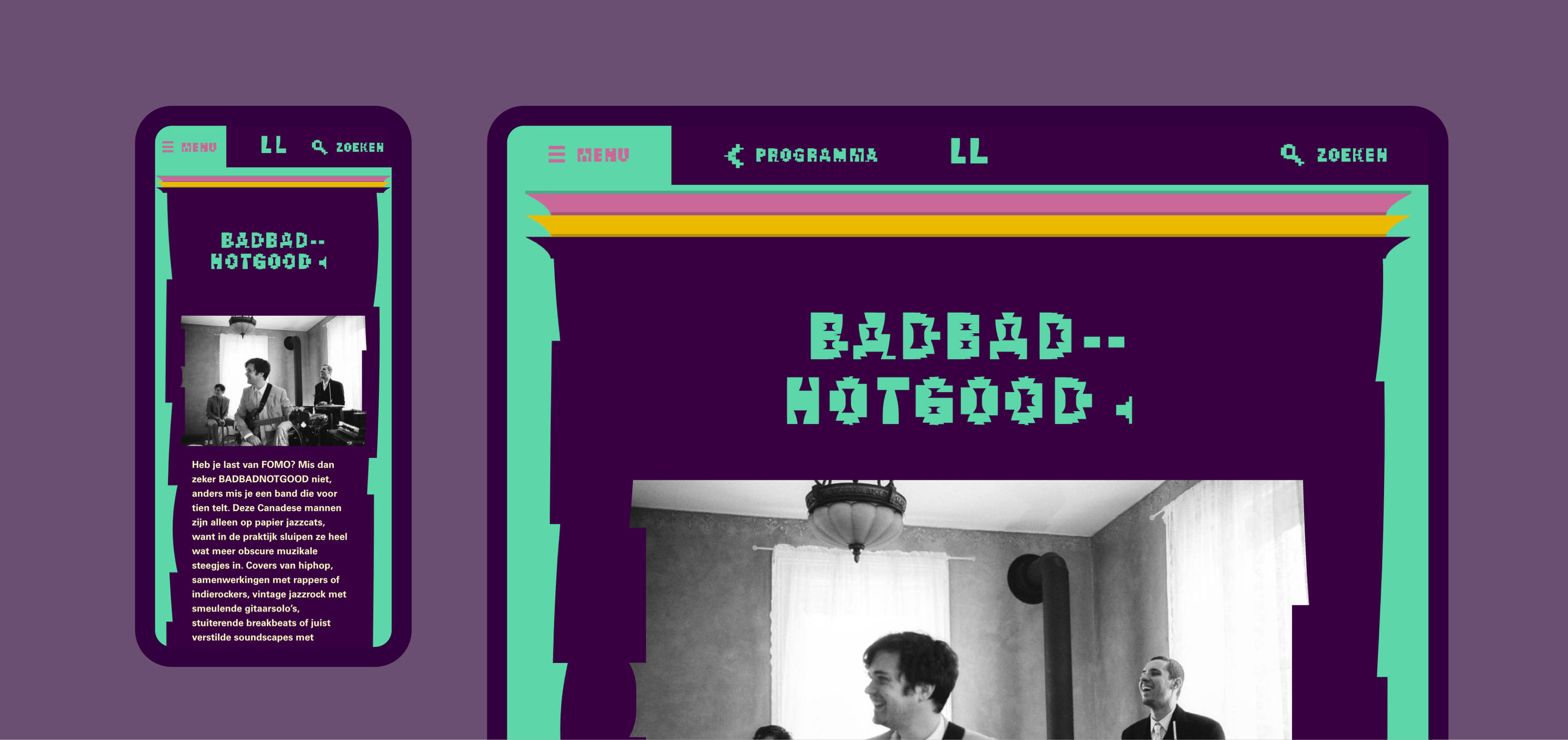 Shuttered content
On the website, the headlines are selectable text even though they have been animated. That means no videos were used, which saved tremendously in time and data storage. The pictures on the site have shutters. It is only when you, the user, scroll through the page, that the website opens up, so to speak. This animation surprises visitors and triggers them to find out more.
New Font
This year, Hansje van Halem, in collaboration with Jurriaan Hos and Just van Rossum, developed a new typeface that is generated by an algorithm based on a moving grid. The font has 15 contextual alternatives and self-selects an alternative for any letter used more than once.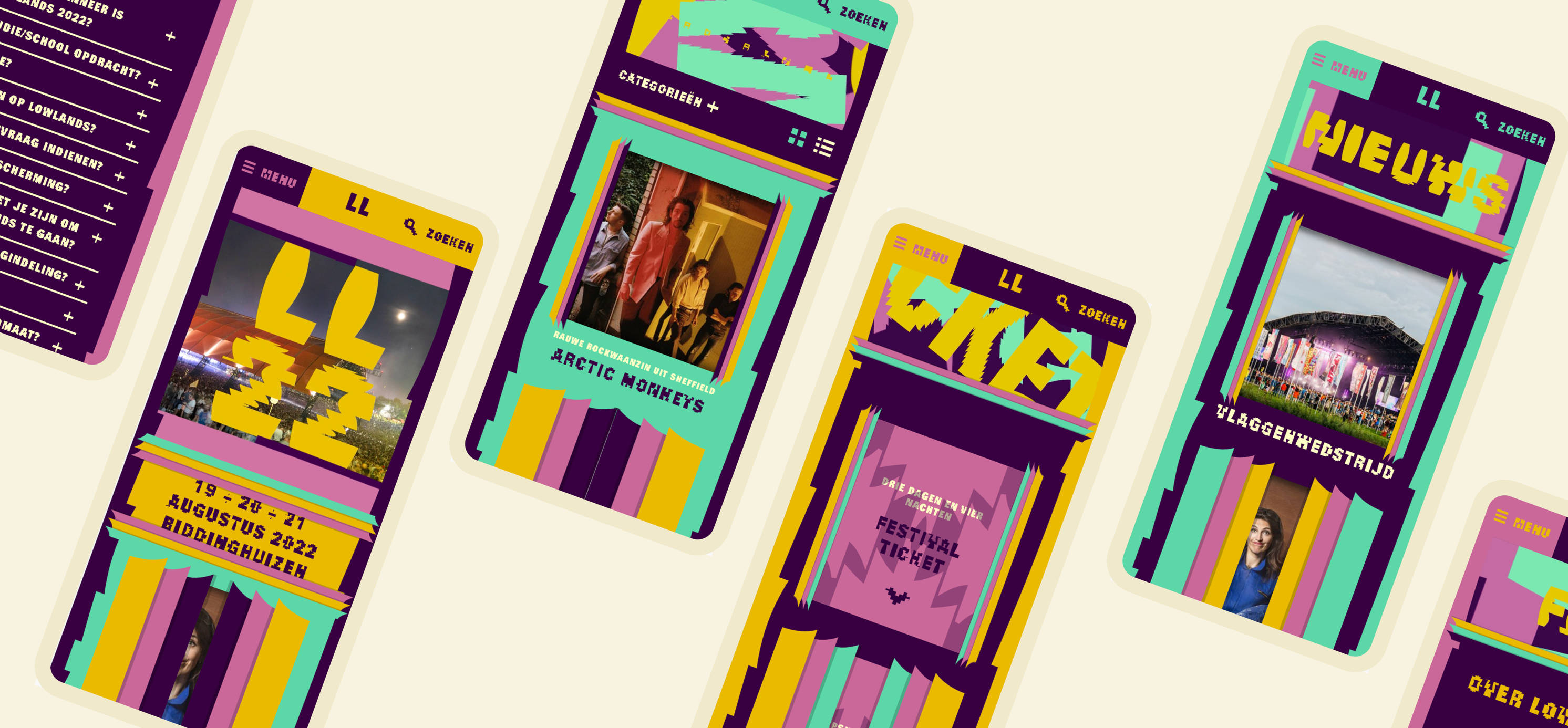 Keep discovering
Just like at the festival itself, you will continue to discover new acts on the site. Via videos and links to social media and Spotify. And the new LLowcast podcast, interviews and fun facts.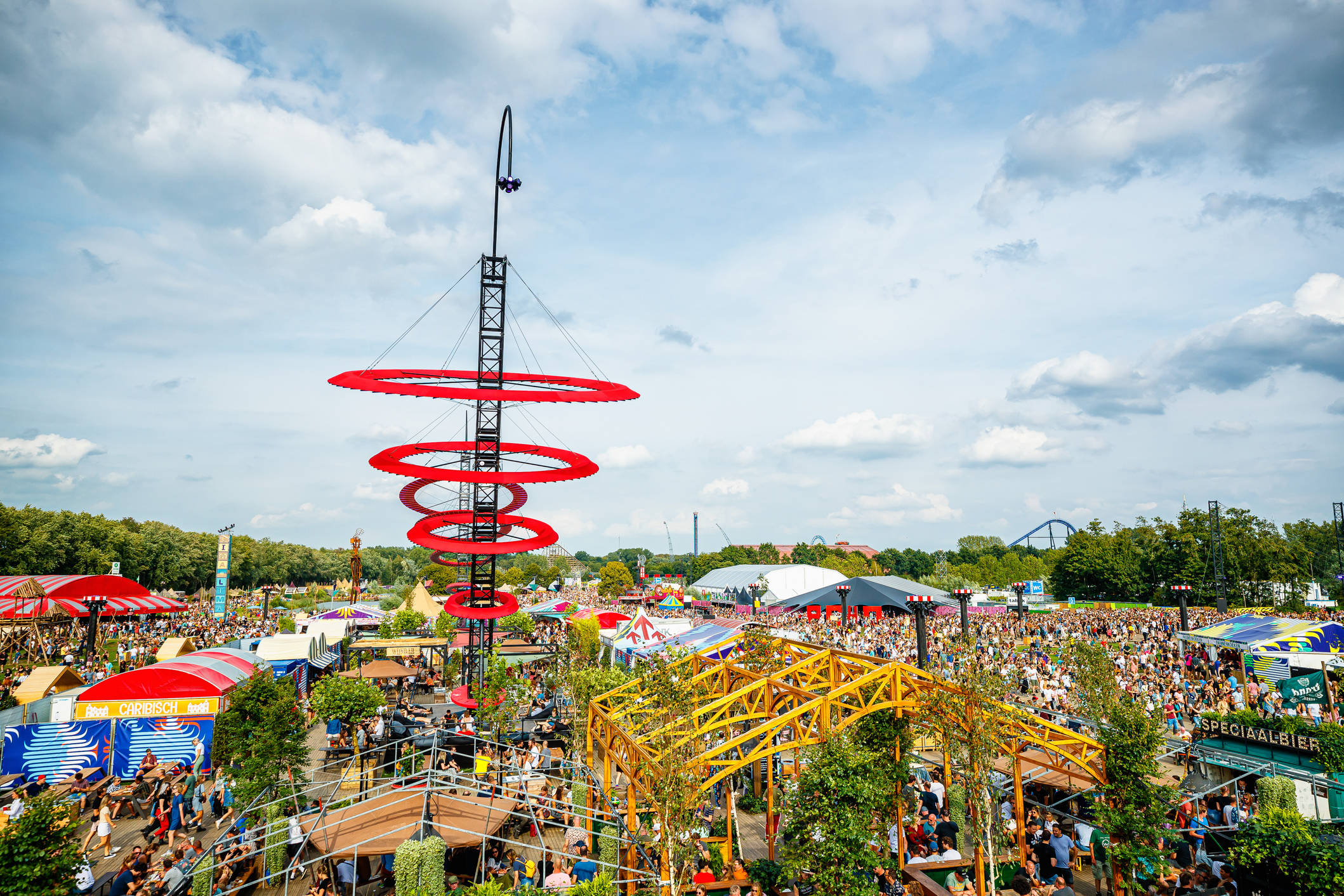 Together with
The collaboration consists of a colorful group of creatives. From chief designer to animators, from software programmers to interaction designers. Lowlands gives all partners a lot of freedom, resulting in unexpected perspectives. This is not only reflected in the marketing expressions, but also in physical form during the festival itself.