Lowlands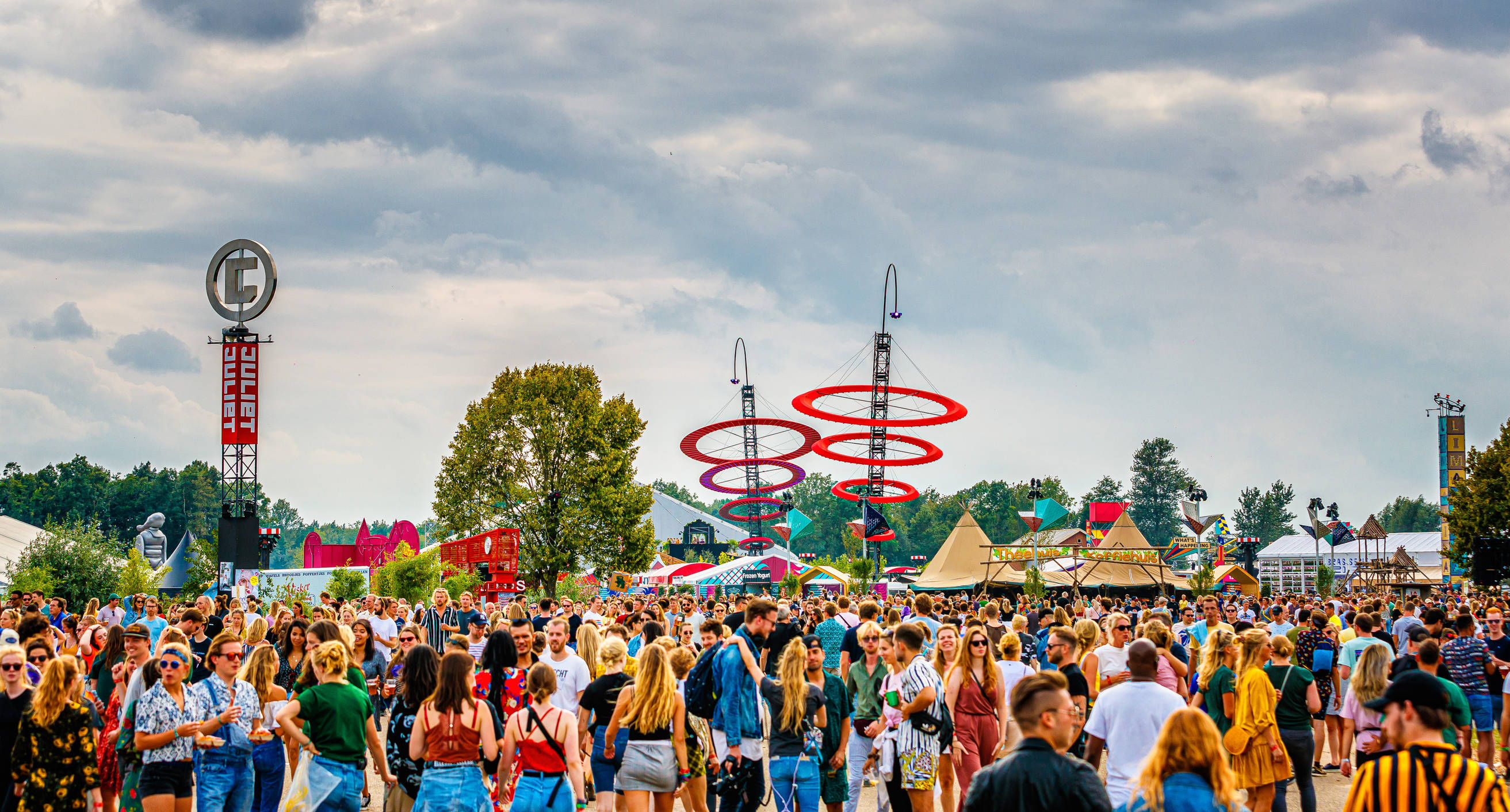 Lowlands stands for stubborn and contradictory. And that is precisely the feeling that organizer MOJO also wants to communicate with the website. The kaleidoscopic animations are therefore everywhere. Wild, cross and sometimes even hypnotic.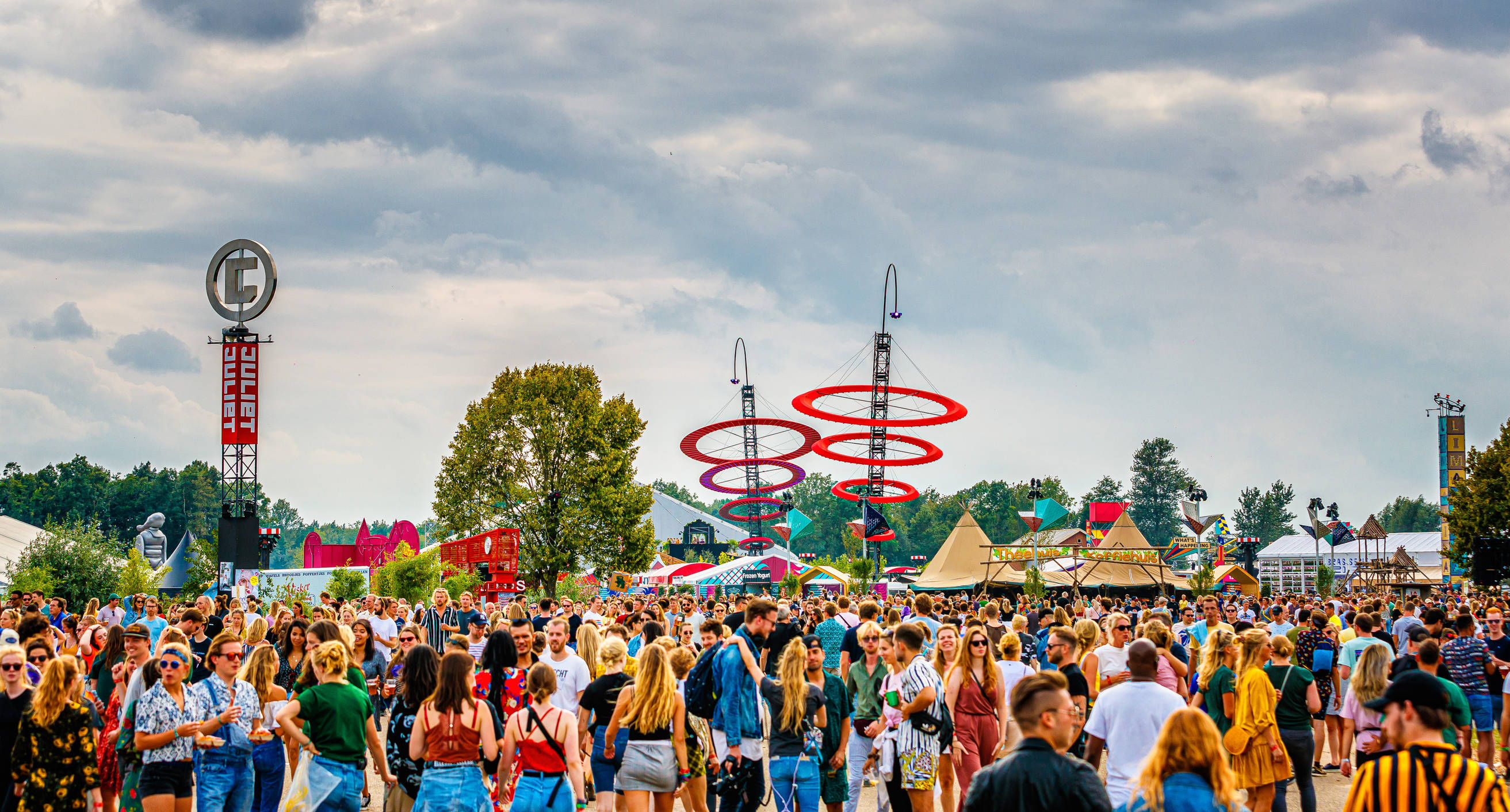 Rowdy, mind-blowing lines
Lowlands and Fabrique are friends. We have been working for the festival since the very first Lowlands site in 1998, and since the 2017 edition together with designer Hansje van Halem. We translated her rhythmic and hypnotic lines for online use, and simultaneously created new leaps in interaction and technology.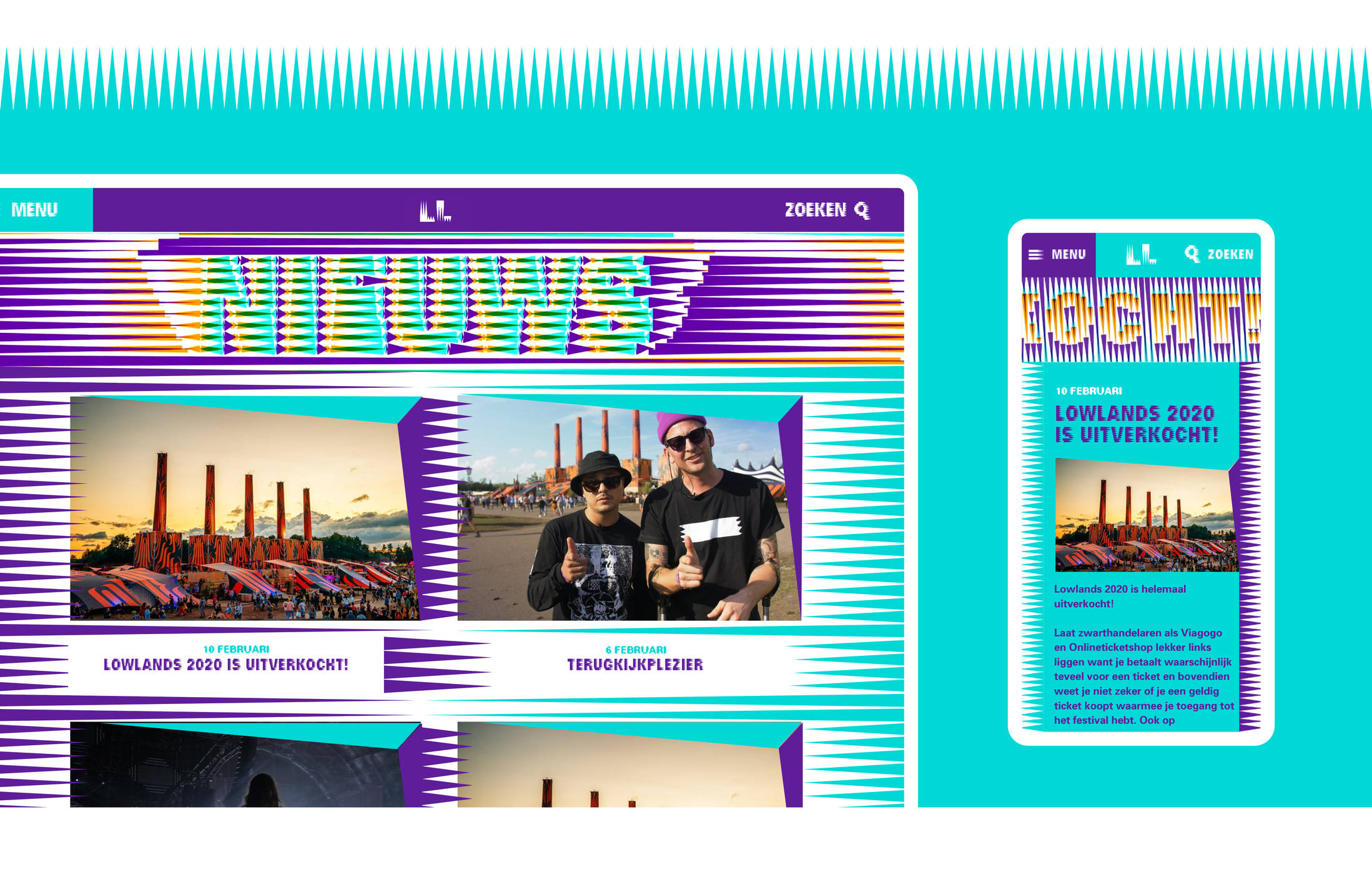 Website versus an app
An website versus an app. How do these channels work side by side? You need to make powerful choices for the right collaboration. And this doesn't just mean just leaving parts out. No, it is about offering more stratification and focus. So that the old hands and the new fans can more easily immerse themselves digitally in the world of Lowlands. Be seduced by the website and score your tickets there. But use the app as the "travel guide to the campingflight"; everything you need to know in your pocket.
Keep discovering
Just like at the festival itself, you will continue to discover new acts on the site. Via videos and links to social media and Spotify. And the new LLowcast podcast, interviews and fun facts.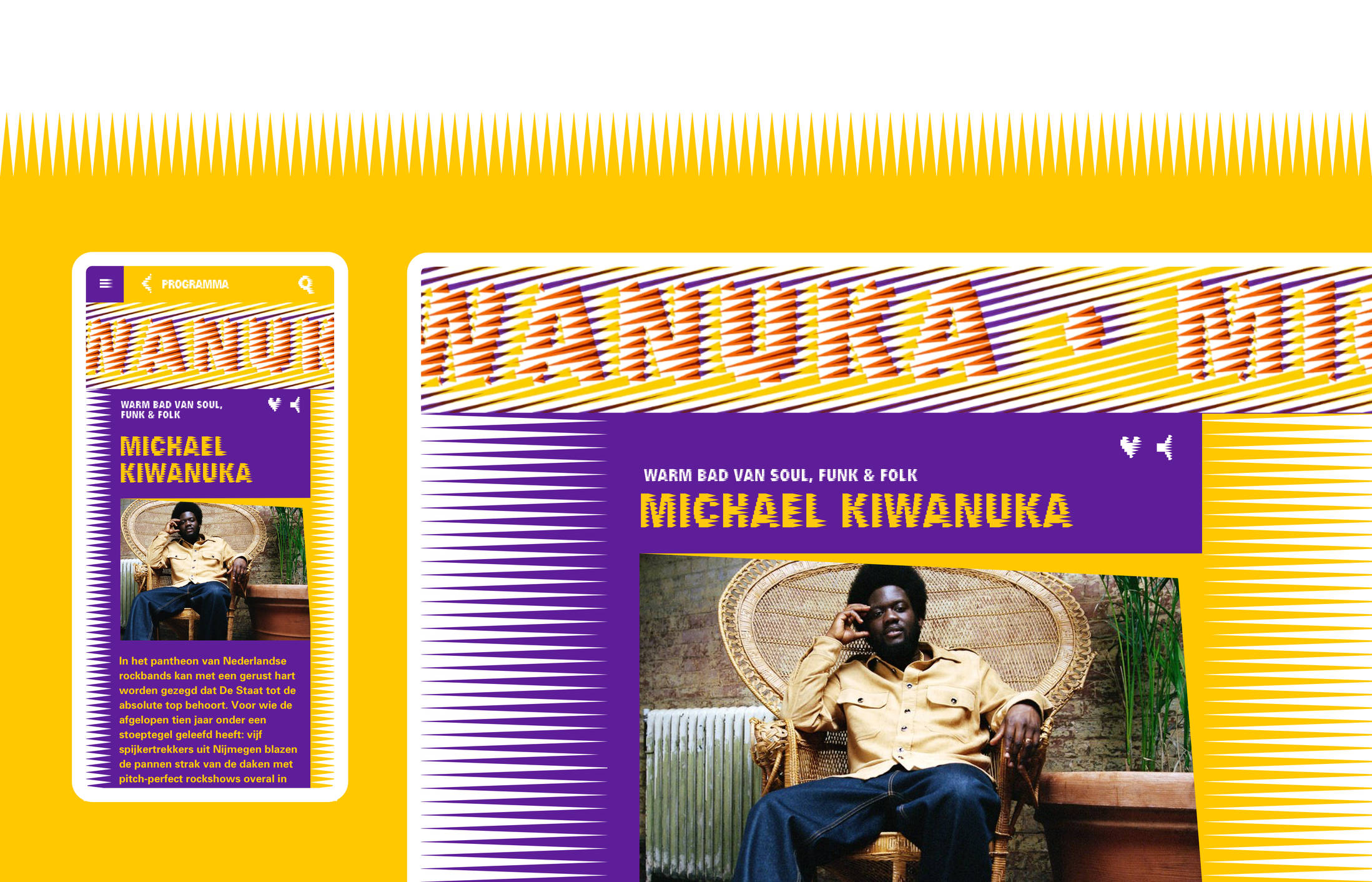 The site is mind-blowing, rowdy and user friendly all at the same time. With plenty of space for organised chaos and the typical Lowlands atmosphere and energy.
Together with
The collaboration consists of a colorful group of creatives. From chief designer to animators, from software programmers to interaction designers. Lowlands gives all partners a lot of freedom, resulting in unexpected perspectives. This is not only reflected in the marketing expressions, but also in physical form during the festival itself.