Cases
Smells like festival spirit
Smells like festival spirit
Southbank Centre is a leading multi-venue arts centre, in the heart of London. Every year 5.1 million visitors enjoy 14 festivals and over 5,000 events: visual art exhibitions, theatre, dance, classical and contemporary music, literature and debate.
Together with Drupal experts Axis12 Fabrique developed a completely new website to bring the world to Southbank Centre and Southbank Centre to the world.
Question
Make our website the principal place to tell Southbank Centre's story, reflect our brand and drive greater engagement with ever more diverse audiences. In the short run, improve conversion, understanding of Southbank Centre's offer, and user experience from desktop to mobile.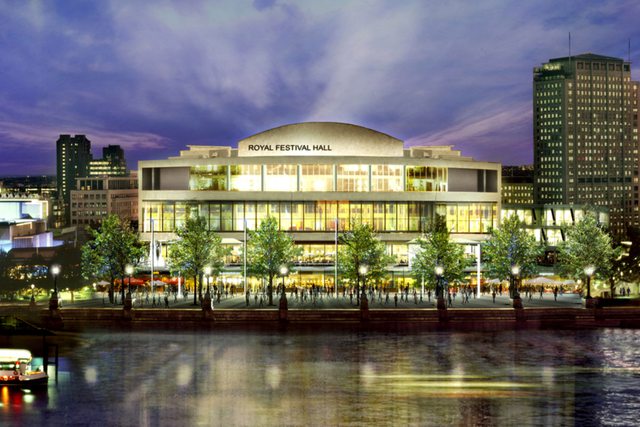 Solution
In workshops and interviews with people from the entire organisation we gained insight into the key audiences. The returning visitor, who knows what he wants and demands simplicity. The culturally active visitor looking for inspiration and deeper engagement. And everyone who might think Southbank Centre is not for them. The website proposition is to enable all of them to 'experience Southbank Centre fully, explore culture easily and feel inspired to join in'.
The concept we suggested is that of an online newspaper. It offers a mix of news, entertainment and backgrounds, and sections to choose from. You see the concept applied in the mix of content about events, practical information and editorial stories. The exact mix varies between sections, thanks to a modular system of pages and elements we designed. Ticket sales and shop offers are also integrated.
We kept the existing logo and font, but broke out of the other borders - literally. Vibrant colours and gradients delivered liveliness, lower case titles communicate the accessibility of Southbank Centre. The simplified navigation gives exhibitions and festivals more prominence. The new information architecture was based on user tests of 2 options with the 3 main audiences, and in turn formed the base of a detailed content plan.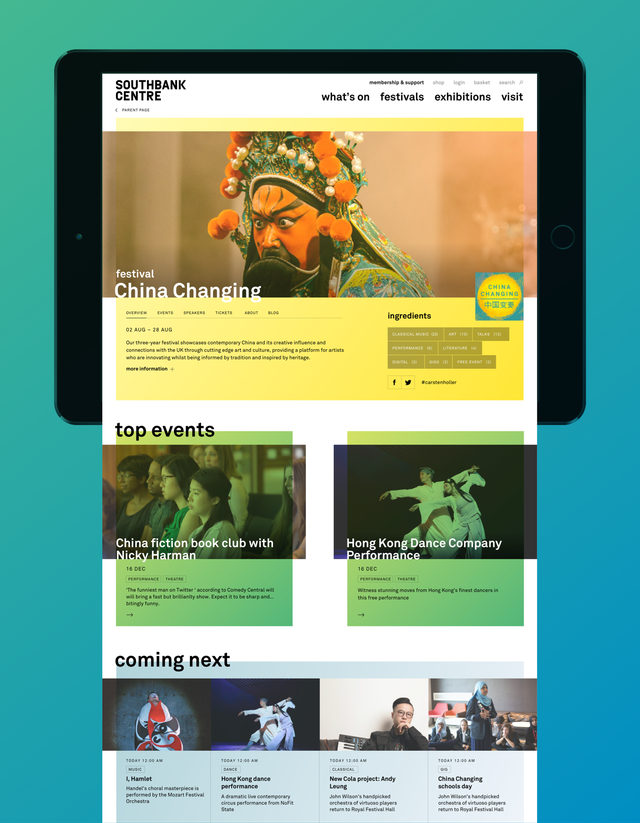 Result
In 9 months Fabrique, Axis12 and Southbank Centre realised a completely new website with an inviting and open look & feel, which already before launch inspired the design of a brand campaign by Southbank Centre.
The next step will be to further improve ordering tickets. Also a newly formed editorial team will publish more inspiring content. Thus Southbankcentre.co.uk will develop into a worldwide overall digital cultural centre.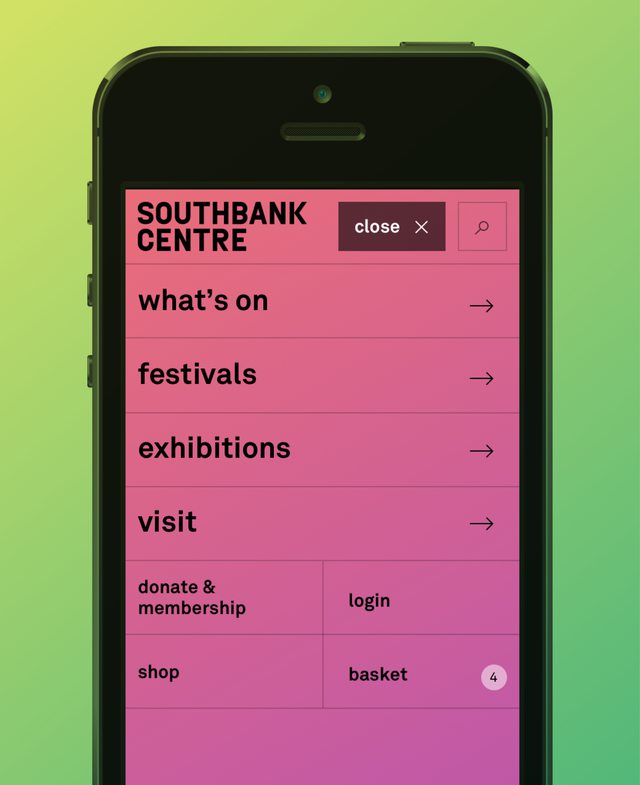 Would you like to know more?