Campaign Dutch Design Week
Designers are continuously faced with new challenges that require a change. A change of direction, of perspective and of world vision. For that reason, together with the organiser Dutch Design Foundation, we chose the theme "Stretch" for 2017. Because only by stretching can we make space to innovate and to renew.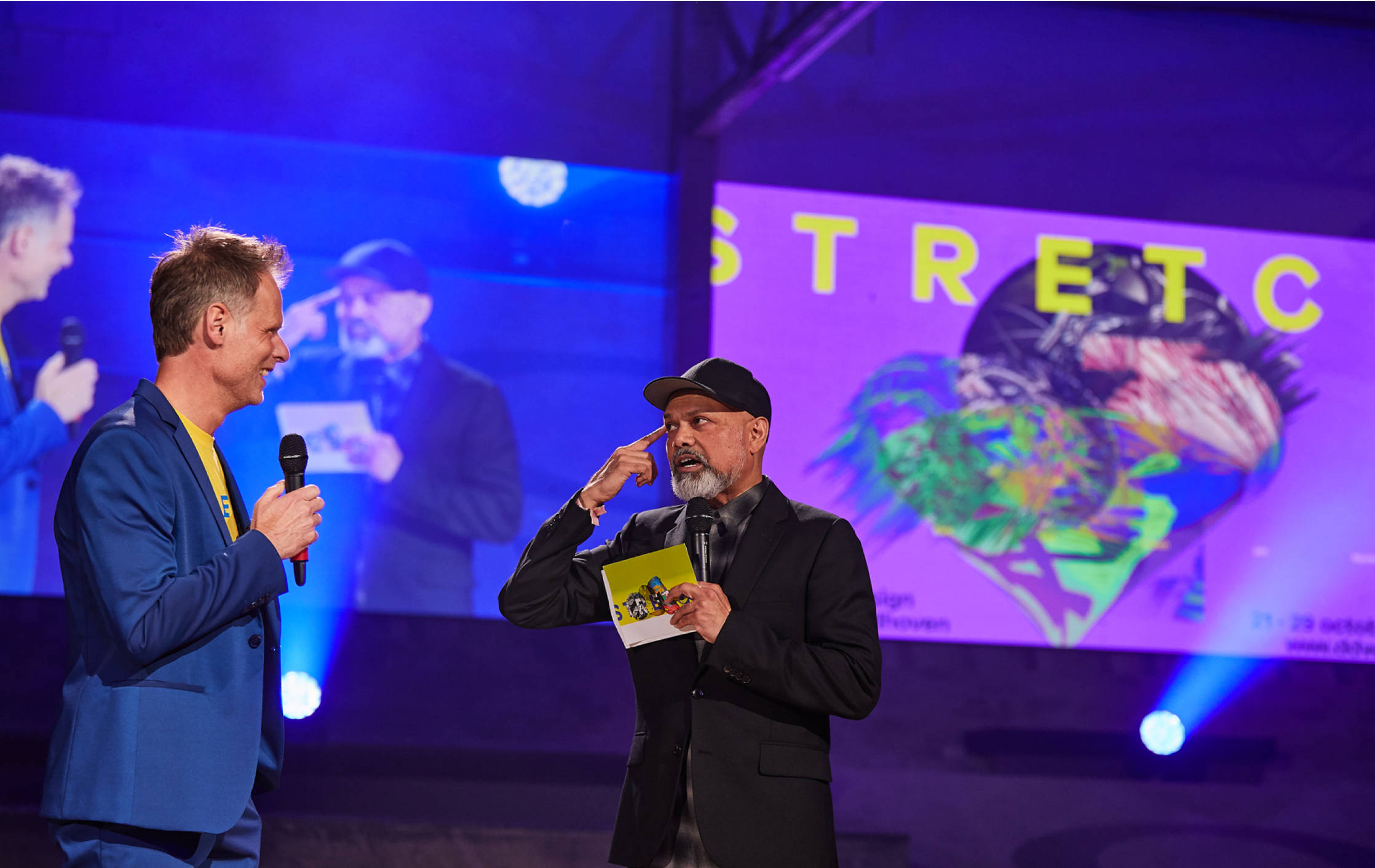 Stretch, morph, blur
For this most recent campaign we worked together with fifteen prominent Dutch designers. We created new forms from existing work. The work was stretched, morphed, dented, cracked, blurred, contorted and warped again and again. This generated unrecognisable, exciting, aesthetic and sometimes even completely absurd images.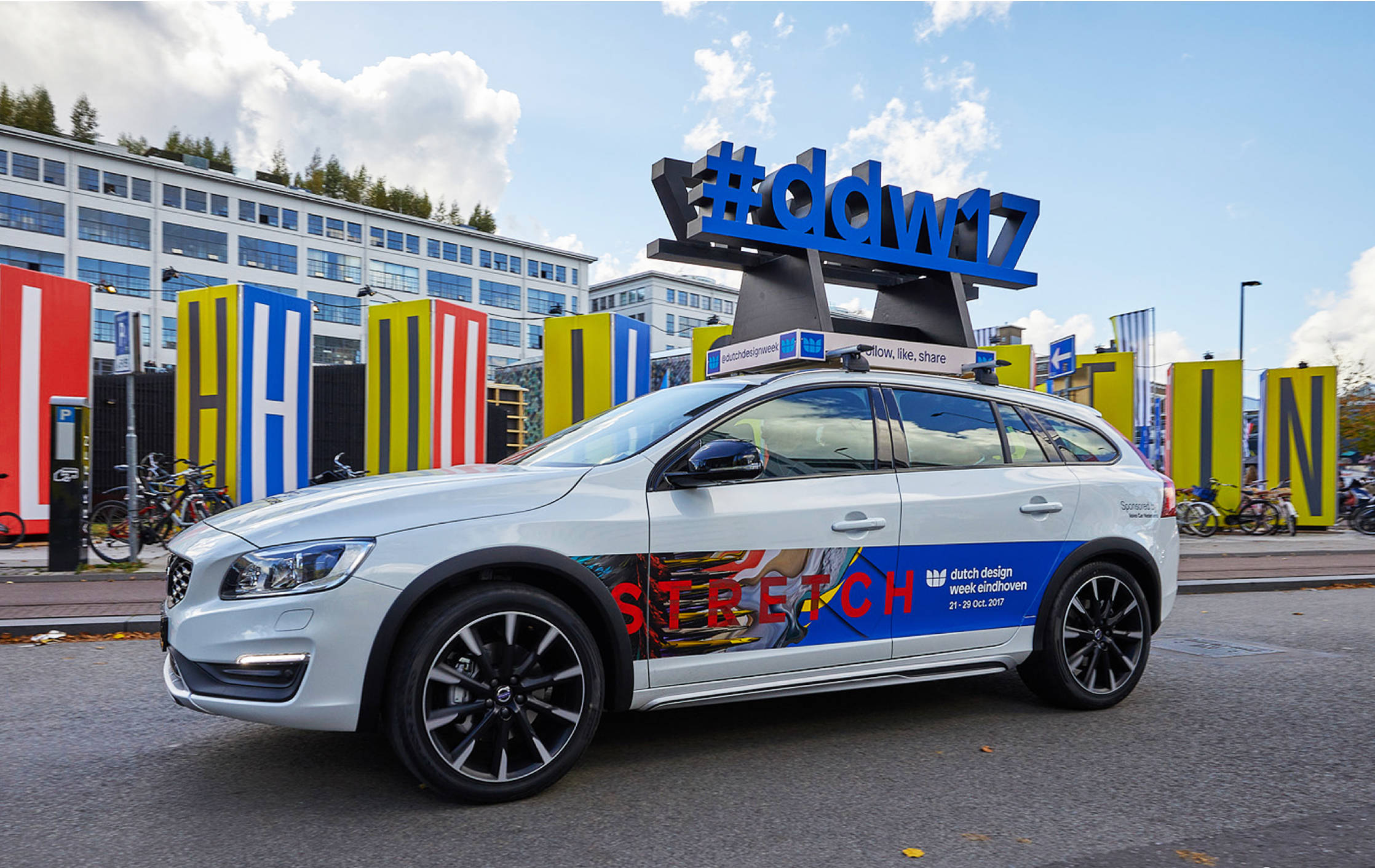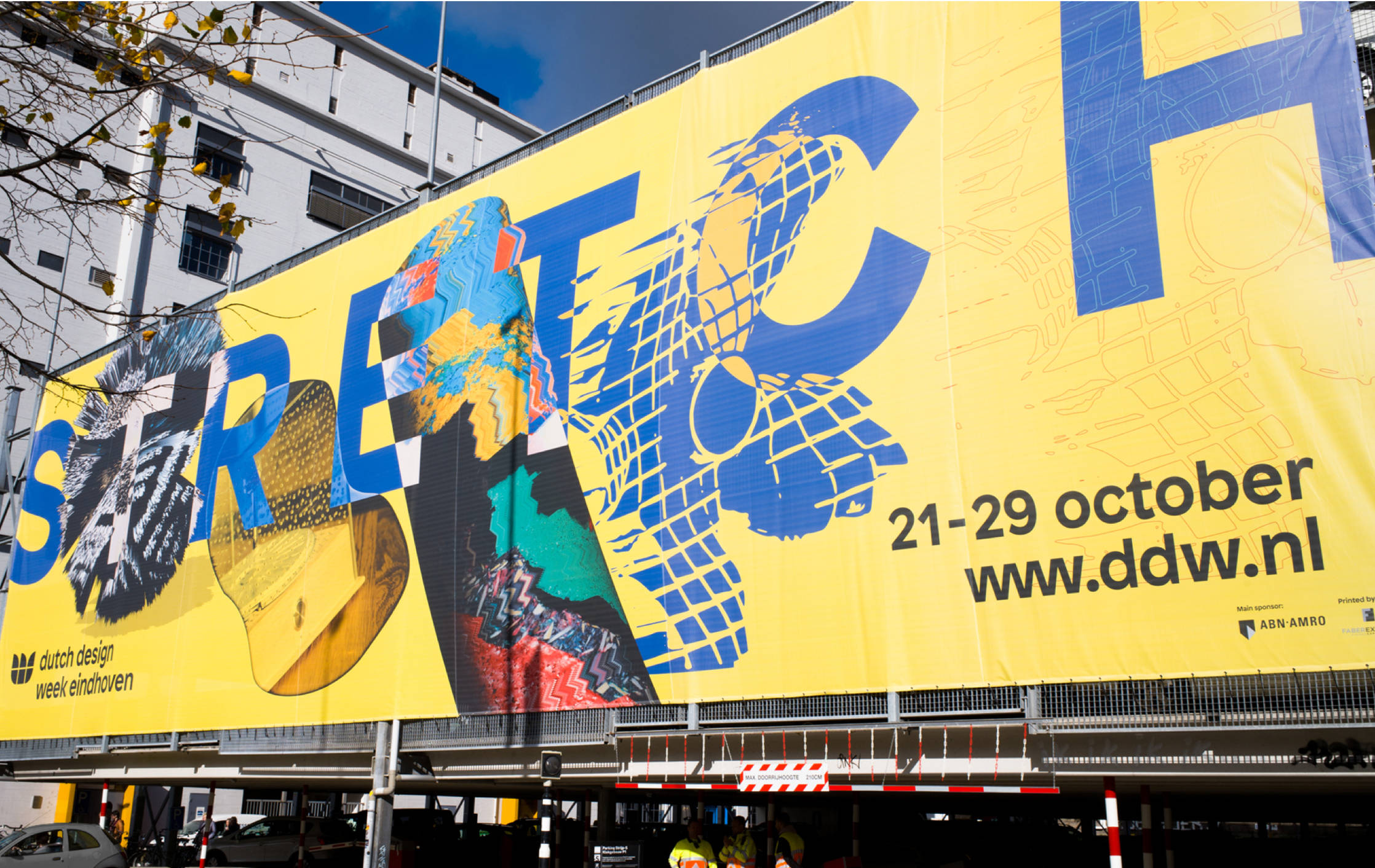 A stretching exercise for the imagination
Five different posters reveal the results of the new forms. And the weird and wonderful DDW STRETCH app even brings the posters to life. When you aim your camera at a poster, one of the five film clips will start playing on your smartphone (without a QR code!). Finally, the teaser with music by Y'skid takes you on an absurd and hallucinatory trip outside of reality. This made Dutch Design Week 2017 is a stretching exercise for the imagination.