Museums and heritage
At Fabrique we are proud of our experience with museum and cultural heritage projects. Since our first online museum project in 2000 we have engaged in more than 50 international museum websites, interactive installations, tours, identities and apps.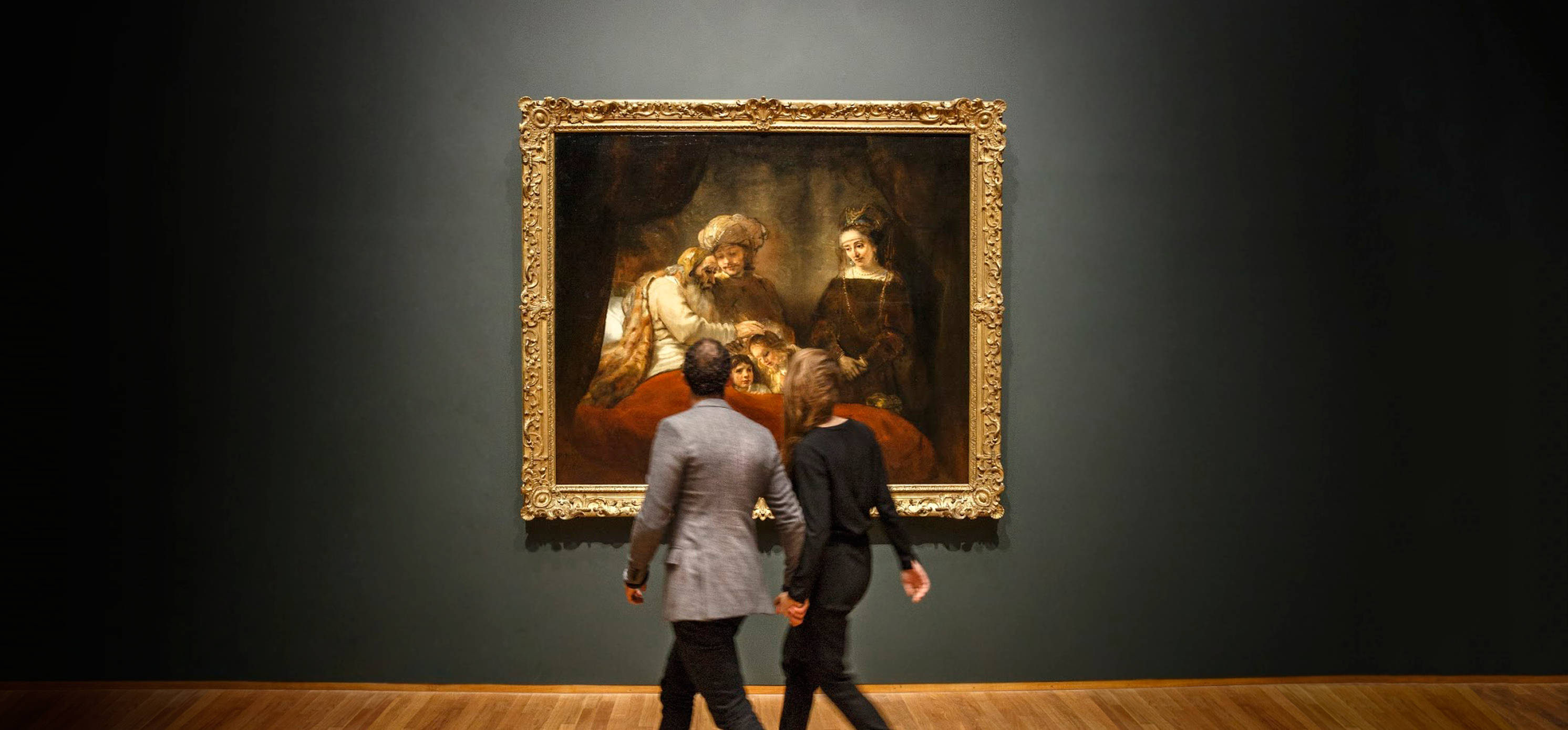 Beyond the general ideas
Our knowledge of museums goes well beyond the general ideas behind a museum website or app. It revolves around people and involves knowledge of branding, visitors and visitor behaviour and knowledge of museum goals, people and organisations.
We like to meet tangible goals with our projects. Ranging from attracting more visitors and more sales to gaining deeper engagement and better understanding. Measurable goals that we can evaluate and improve on. We inspect, adapt and work as agile as possible. For most of our clients, a single project has turned into a long-term partnership.
Fabrique works for museums worldwide, like Tate Galleries, the Design Museum and The National Gallery in the UK, Rijksmuseum and Van Gogh Museum in Amsterdam, the Gardner in Boston, and the Louvre Abu Dhabi. For more information, check out the cases below. Or get in touch with us, we love to talk to you.
Find your day
How to get more out of a visit to Tate Modern, Tate Britain and Tate Liverpool? When Fabrique was asked for a wayfinding app concept, we quickly decided we needed more than just a map to navigate the plethora of art and events Tate offers: we needed a dayfinding app.
We observed visitors, walking in galleries, sitting down, getting lost in translation. This led to an app that simply asks you "What do you feel like doing?" and offers the choice between art, activities and breaks. Within the rooms, it offers information on art work, including audio by curators and artists. Using beacons, you always know where you are, and the app gives suggestions where to go next.
Mars, an Earthly adventure
How do you engage museum visitors with Mars? To attract a larger audience, including families with children, The Design Museum wanted to try something new for their next exhibition: an experience, rather than a collection of objects. For the exhibition 'Moving to Mars', together with NorthernLight, we have designed and directed the overall visitor experience, including the spatial and visual design. The result is a show that makes designing for another planet engaging for young and old.
Simply up close
In 2012 we launched the new Rijksmuseum.nl, a website that makes the famous Dutch museum and it's collection for the Rijksmuseum remarkably accessible to the world.
First of all by a revolutionary strategy that has become a standard for museums worldwide: over 200,000 high resolution images of the collection can be downloaded, collected and shared - for free. Secondly by developing the concept 'up close'. Image details are key, and the radically simple navigation and clear design make getting around incredibly easy.
The number of unique visitors increased tremendously and the average visit length went from 3 minutes to 10 minutes. Rijksmuseum.nl was awarded numerous times, including 3 Best of the Best Awards by Museums and the Web.
Getting to know Vincent
When the Van Gogh Museum renewed its permanent presentation with the central focus of Van Gogh as an artist, it also introduced a new multimedia tour. Together with our partner Frankly, Green + Webb we designed the full service including promotion during ticket sales, hand out of devices by museum staff, easy updates of the tour content and periodic evaluation and analyses of statistics.
The tour itself involves the visitor with the museum and the life and work of Van Gogh. We developed the app and the system which holds and presents the content. We assisted in hardware selection which resulted in contracting Imagineear. The overall service design resulted in a take-up rate of more than 20%, which is huge for a paid tour. The success of this service was recognized by a Dutch Design Award for service & systems.
Experiencing the military
Shooting in a tank, flying an F-16, but also learning everything about NATO language and military insignia. The 29 interactives which Fabrique created for the new Dutch National Military Museum (NMM) inspire the visitor into action, and make the museum visit an impressive experience.
The NMM presents a thematic story about the Dutch Armed Forces for a broad target group: from families to defence experts. We developed interactives at various levels; from educational devices with detailed content through to serious games. By paying a great deal of attention to detailing, technical operation, finishing and the multimedia experience, the interactive installations are not only educational, but also fun.