Tate London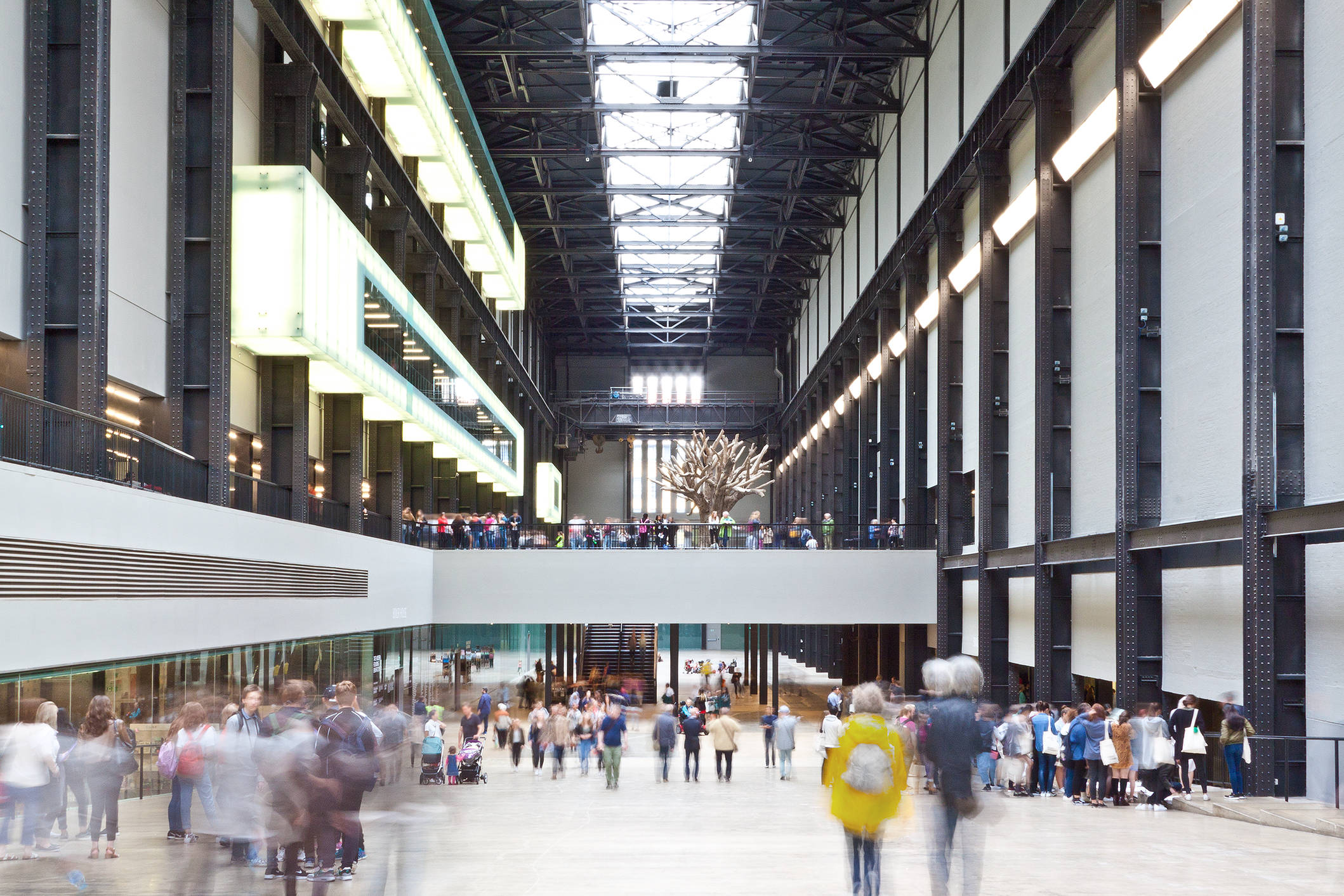 Compelling installations in the Turbine Hall. World-famous exhibitions. But there's so much more to see in the Tate. There are hundreds of rooms and more than 200 activities. How do we make sure visitors discover that once they are inside?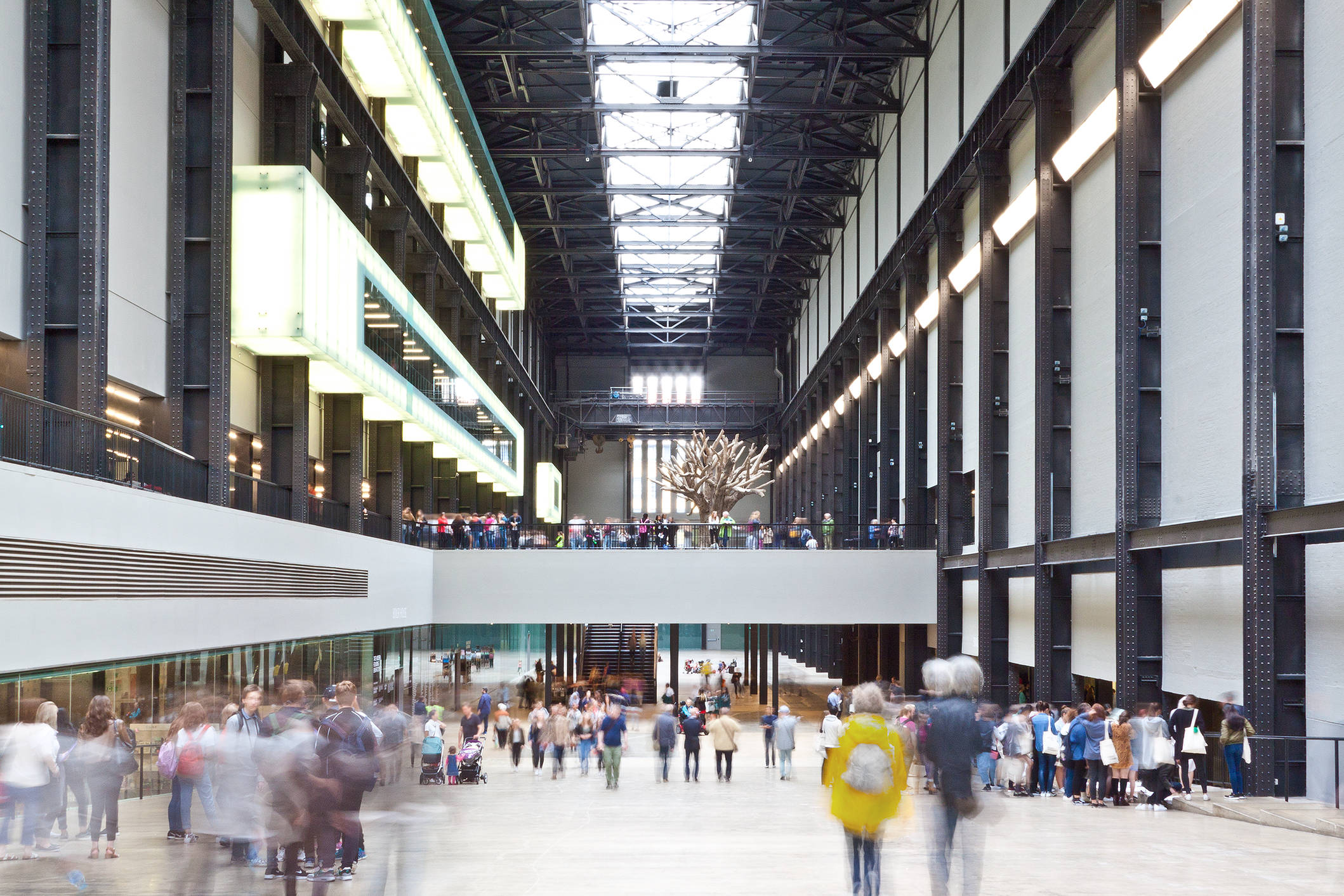 Tate asked us to design and build a wayfinding app. But during our research we quickly learned that it's not that people want to know their way around. They want to know what's going on. Not wayfinding, but dayfinding. So we made an app that personally guides you through Tate.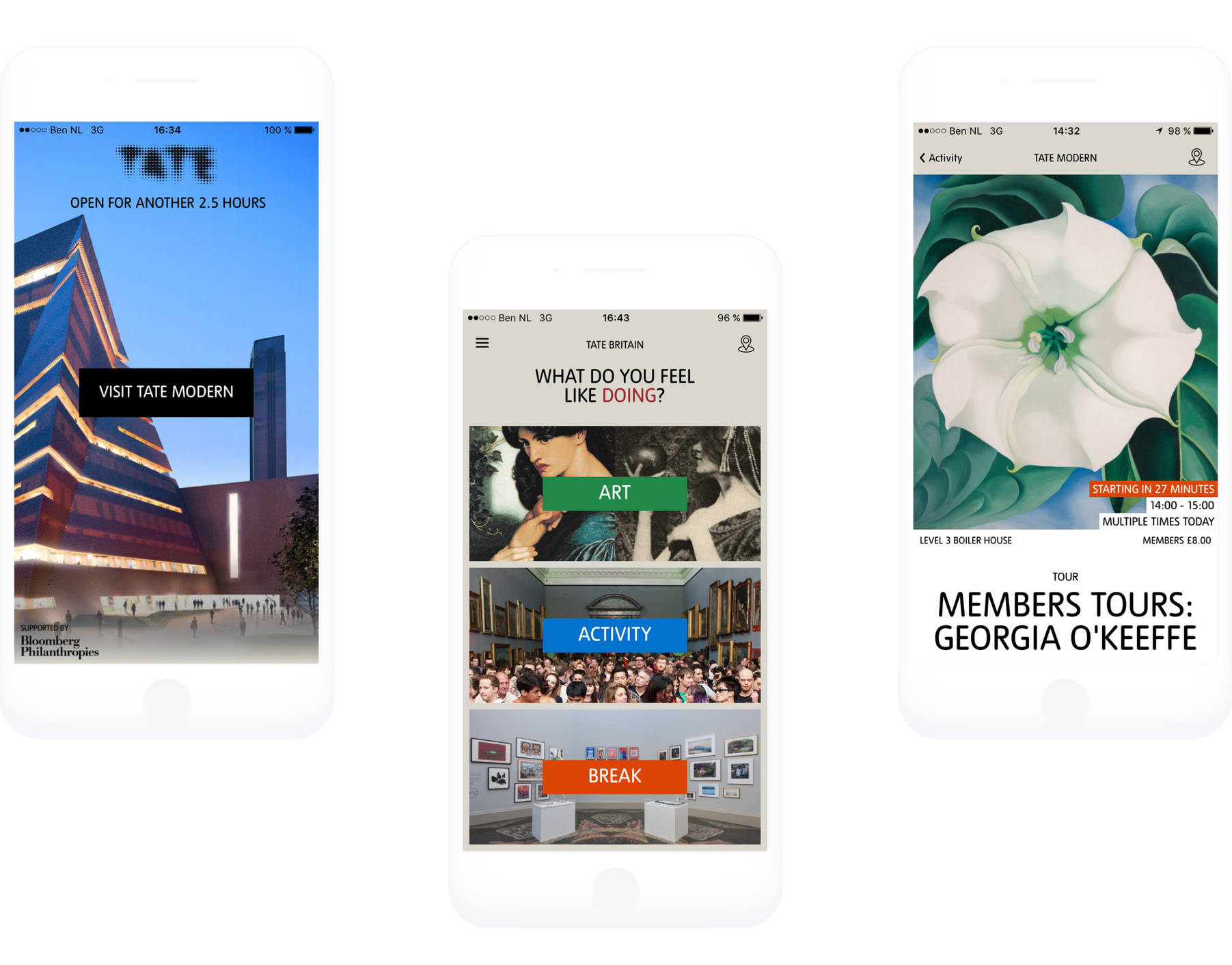 What do you feel like doing?
That's what the app asks. Do you want to see some art, do an activity or take a break? That's all the museum visitor needs. We use beacons to determine the user's location, so that we can always give them the information they need and tell them what's nearby.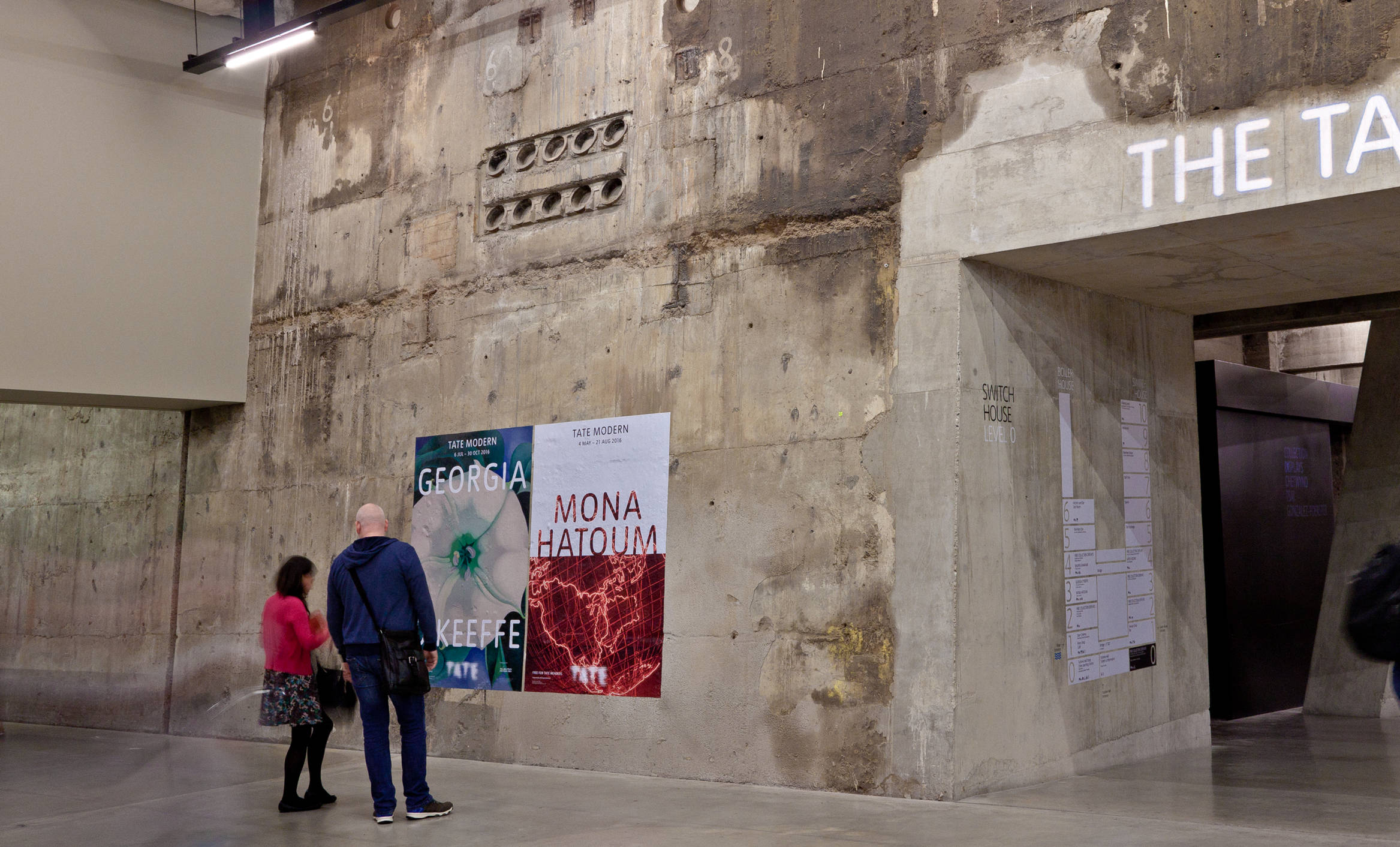 The interface allows you to navigate visually: artworks and statues are used to help you find your way. There's no text at all. And everything you tap stays visible on the next page. That way, you never lose your focus. From overview to detail, everything is in one flow.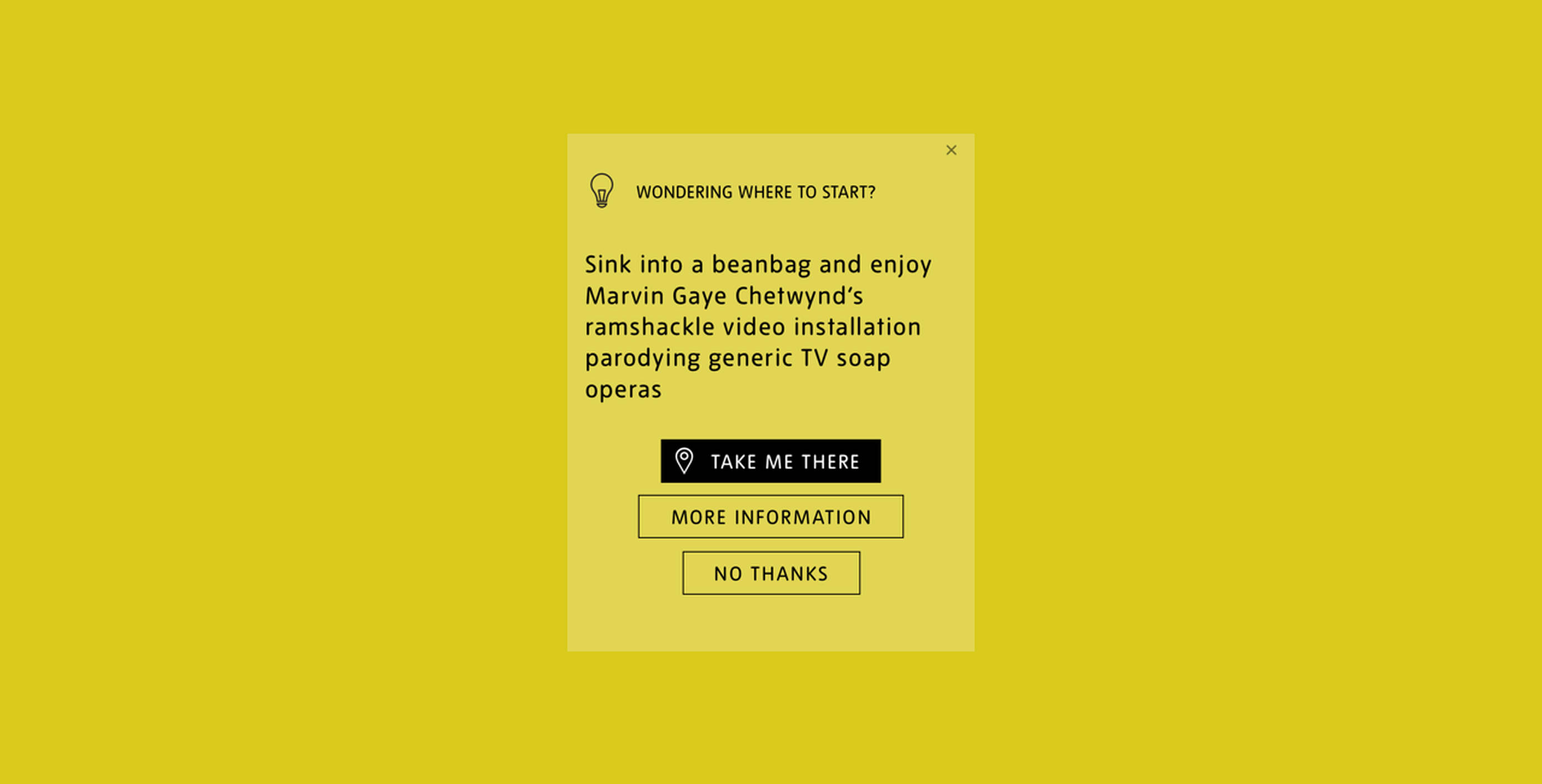 Look up
The app is a gentle guide that gives tips and suggestions based on your location. To look up, for example, and see a hidden gem, or to go to the window for a beautiful view. Or to take some time in the museum shop, or take a break on a cosy seat. In this way we help visitors get even more from their day.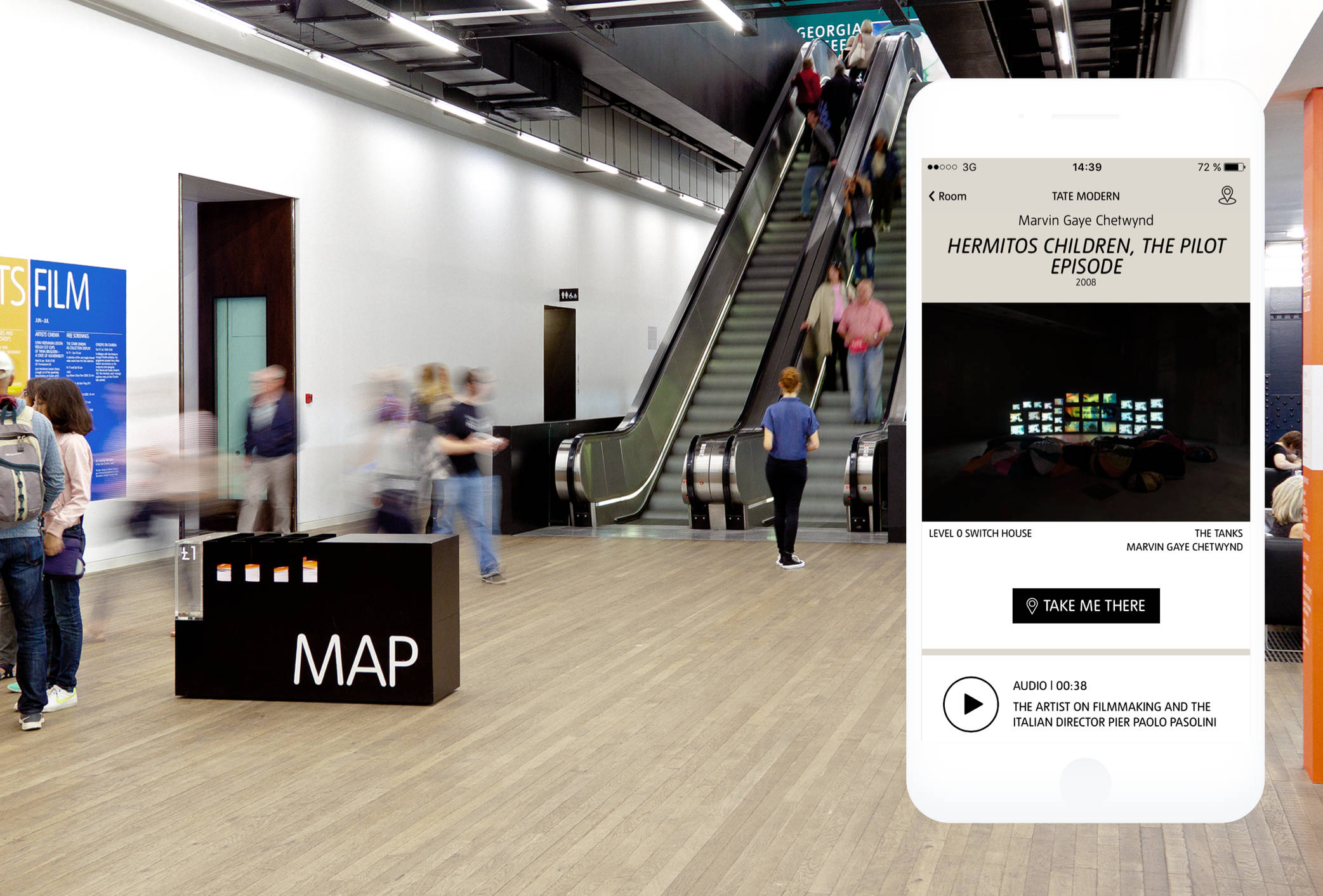 Together with
We developed a first iOS version of the app together with Tate's digital team and our partners Q42 and NorthernLight. User feedback will be used for an improved second release.
The Tate App is part of Bloomberg Connects: a digital project that brings people into contact with art and artists in a new, revolutionary way.