National Military Museum
The new National Military Museum (NMM) in Soest tells the story of the present, past and future of the Dutch Armed Forces. The collections of the former Delft Army Museum and Soesterberg Military Aviation Museum have been combined in the museum. Simultaneously with the visual identity of the NMM, Fabrique also developed a style for the three other Ministry of Defence museums; the Military Police Museum, the Marines Museum and the Naval Museum. Fabrique also created the app, the interactives and the website of the NMM.
Simultaneously robust and open
The new National Military Museum provides a look into the otherwise tightly-closed world of defence. This openness is reflected in the design of the building, and formed the point of departure for the visual identity. The new logo, with its hint of heraldry, is simultaneously robust and open.
High endorsement
By assuming high endorsement, we also brought the various logos of the Defence Museums into line with one another. Each with its own characteristic colour and historic symbolism, yet they all form a single clear visual family.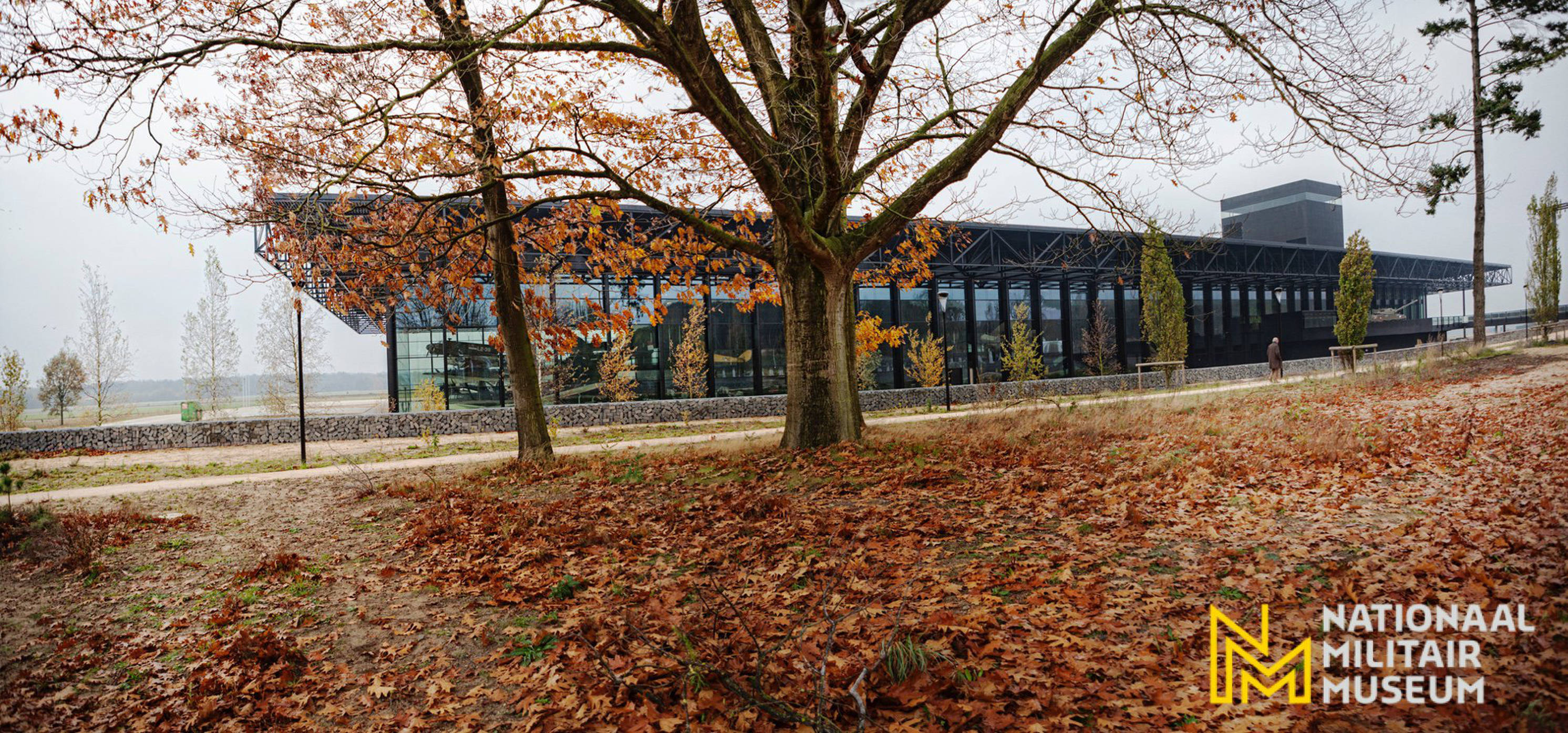 The unbroken line connects the communication methods and signing in the Museum; the museum itself connects the present with the past, military personnel with civilians, playing with learning.
Interactive app 'Operation New Dawn'
Get under the skin of a real soldier! The interactive app 'Operation New Dawn' activates the visitor and makes the museum tour an even more impressive experience. Under the strict command of Captain Korthouwer, you decipher secret messages, instruct your men and gather important information.

29 interactives in the museum
We developed various installations which provide the visitor with information on the Dutch Armed Forces in a challenging manner. The interactives differ at various levels; from educational devices with detailed content through to serious games. The games in the Xplore area for children are adventurous and challenging, without them resorting to pure amusement or glorifying violence. At other installations in the museum section you gain real knowledge of Dutch history and the role of the Armed Forces.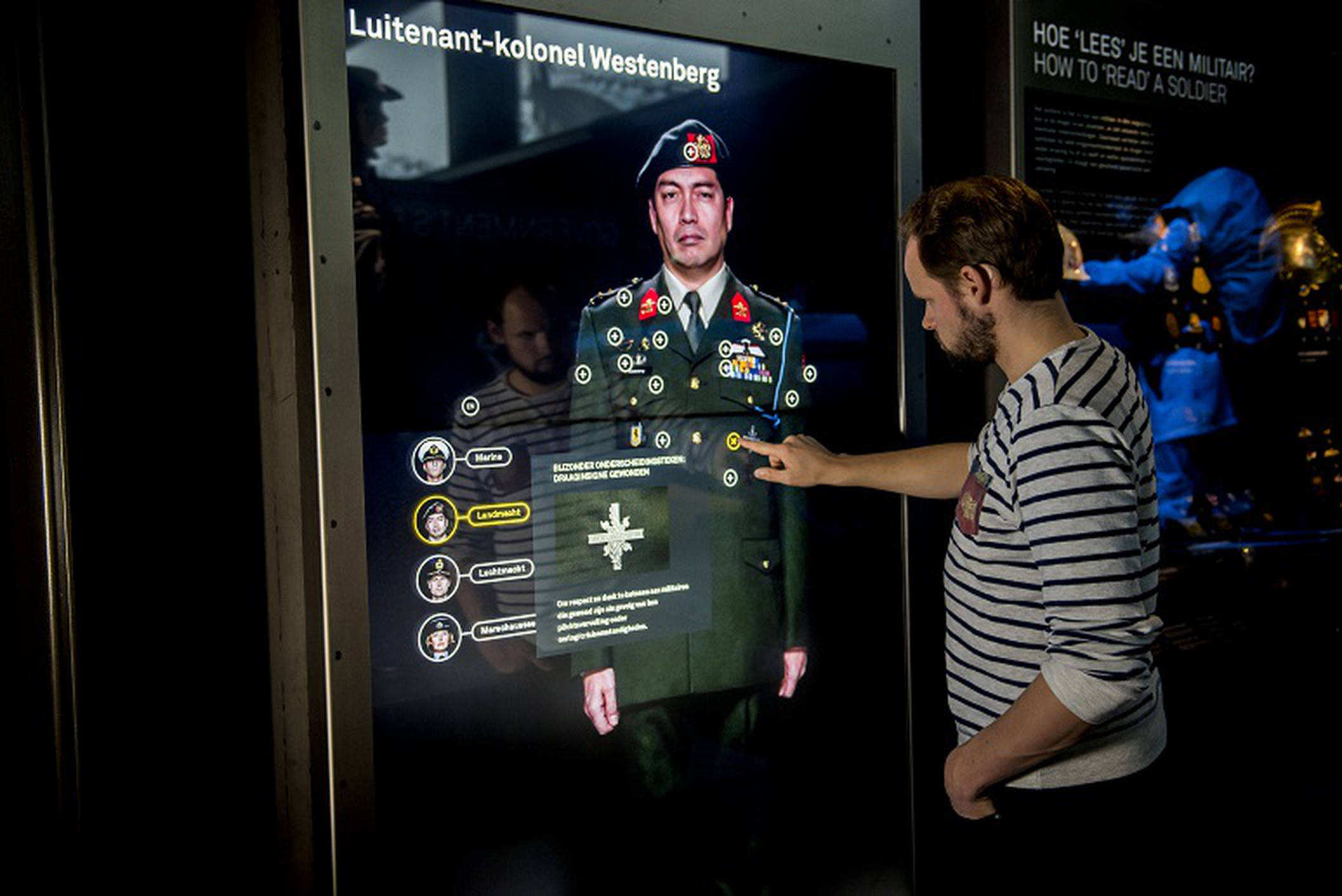 By paying a great deal of attention to detailing, technical operation, finishing and the multimedia experience, the interactive installations are not only educational, but also fun.
This project was realised together with photographer Kaj van Geel, developers from Q42, Triature, GWW, Toinkworld, Kiss the Frog, Shosho, Bruns, Kossmann.dejong