GVB Amsterdam ticket vending machine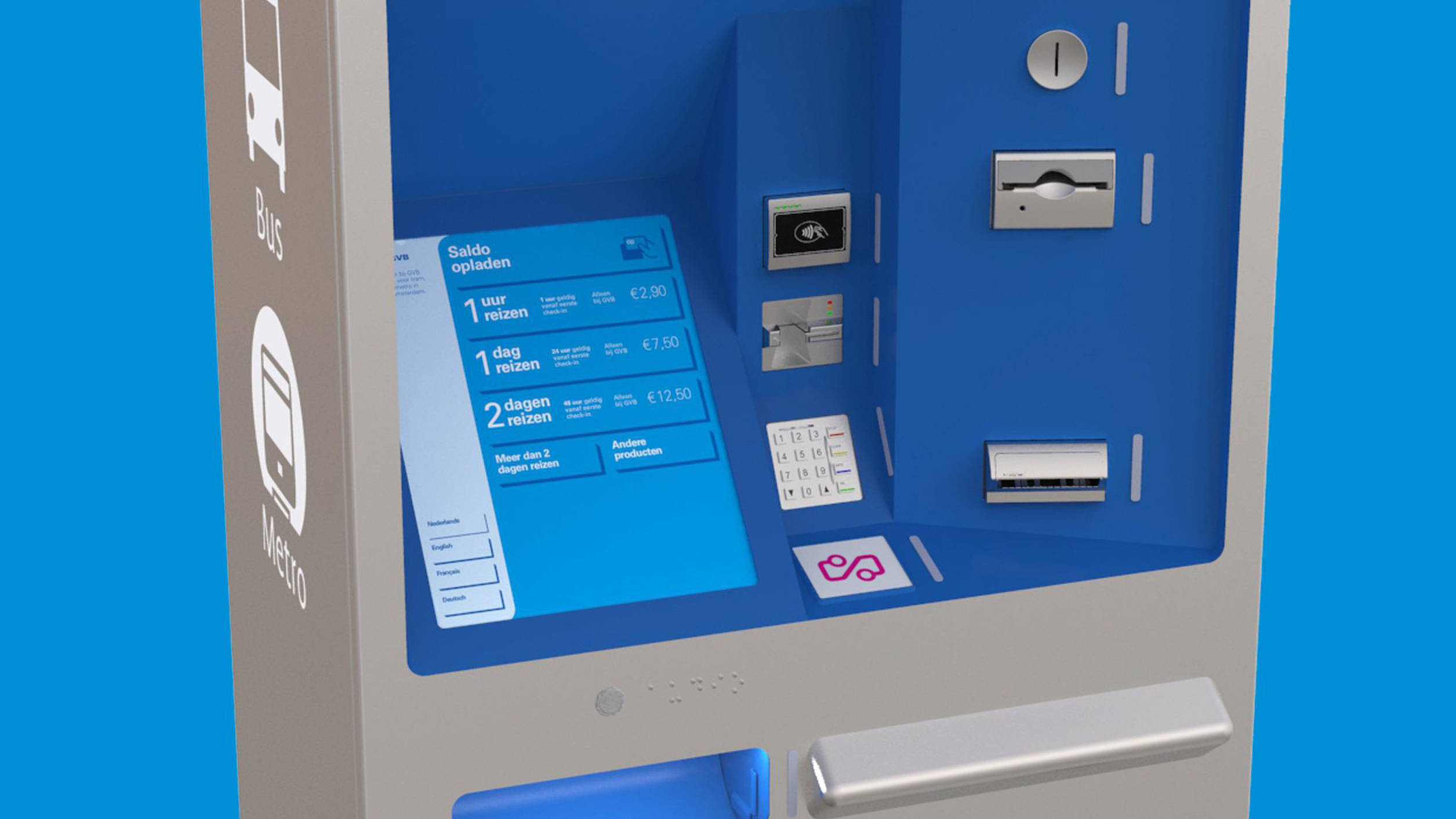 Waiting in line at the Amsterdam bus, tram and metro ticket vending machines is a thing of the past. Together with the GVB, Fabrique designed user-friendly machines. The main objective: faster circulation.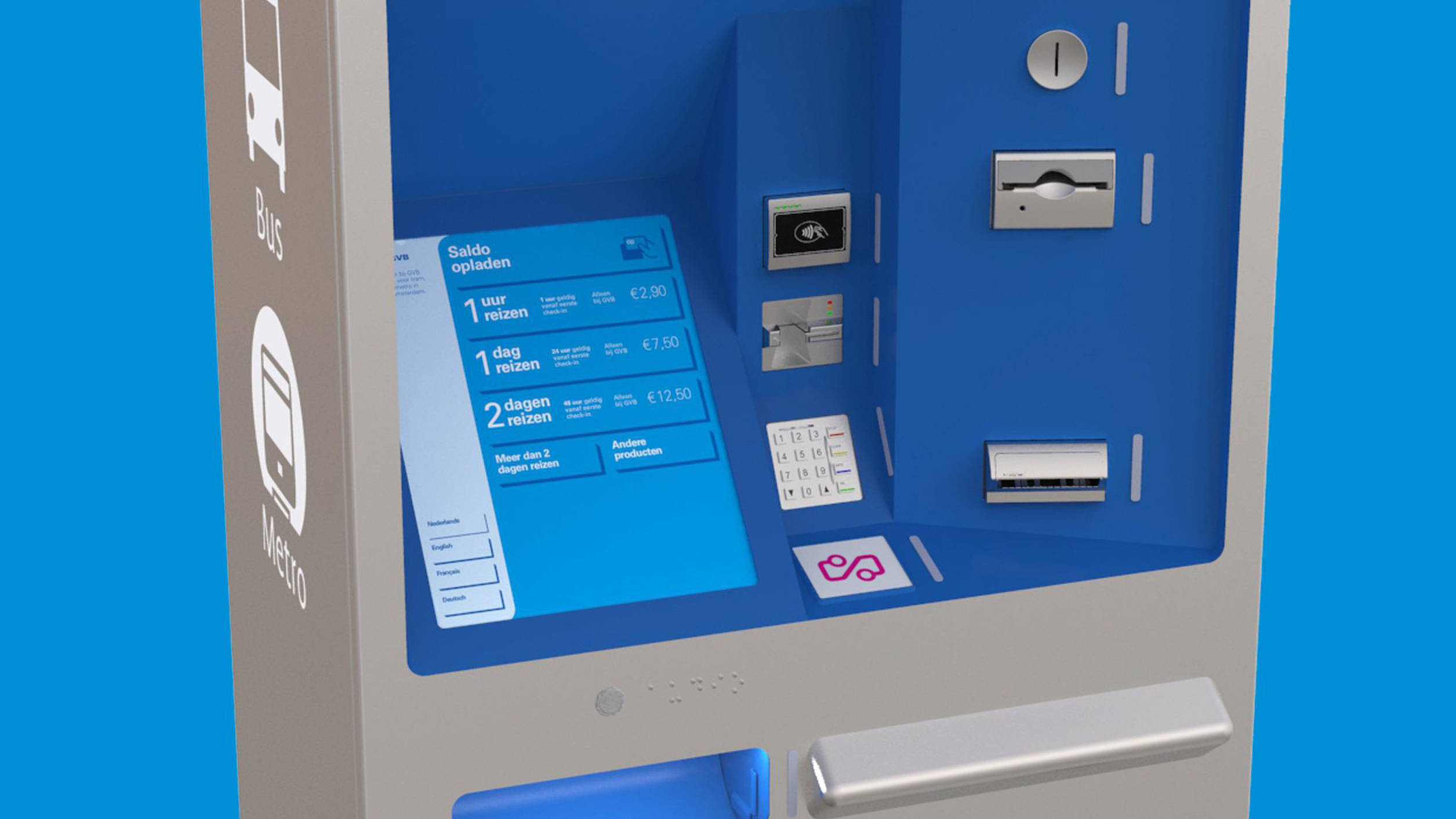 Buy your ticket easily with GVB
The current ticket machines of the Amsterdam public transport company GVB no longer meet the user demands. That is why the GVB asked Fabrique to design a new machine. The first time that the company has enlisted a design agency to develop their ticket vending machine.
First, we observed and analysed the use of the current vending machines. These machines are mostly conceived from the inside out: the mechanism determines the use. User-unfriendly directions and illogically placed hardware make it even more off-putting.
From cardboard to metro station
In each phase, we have tested the designs extensively. From cardboard creations to realistic mock ups in subway stations. This way, we could take into account all types of users throughout the design process; tall people, short people, wheelchair accessibility, Amsterdam multi-users, day-trip tourists and lost visitors.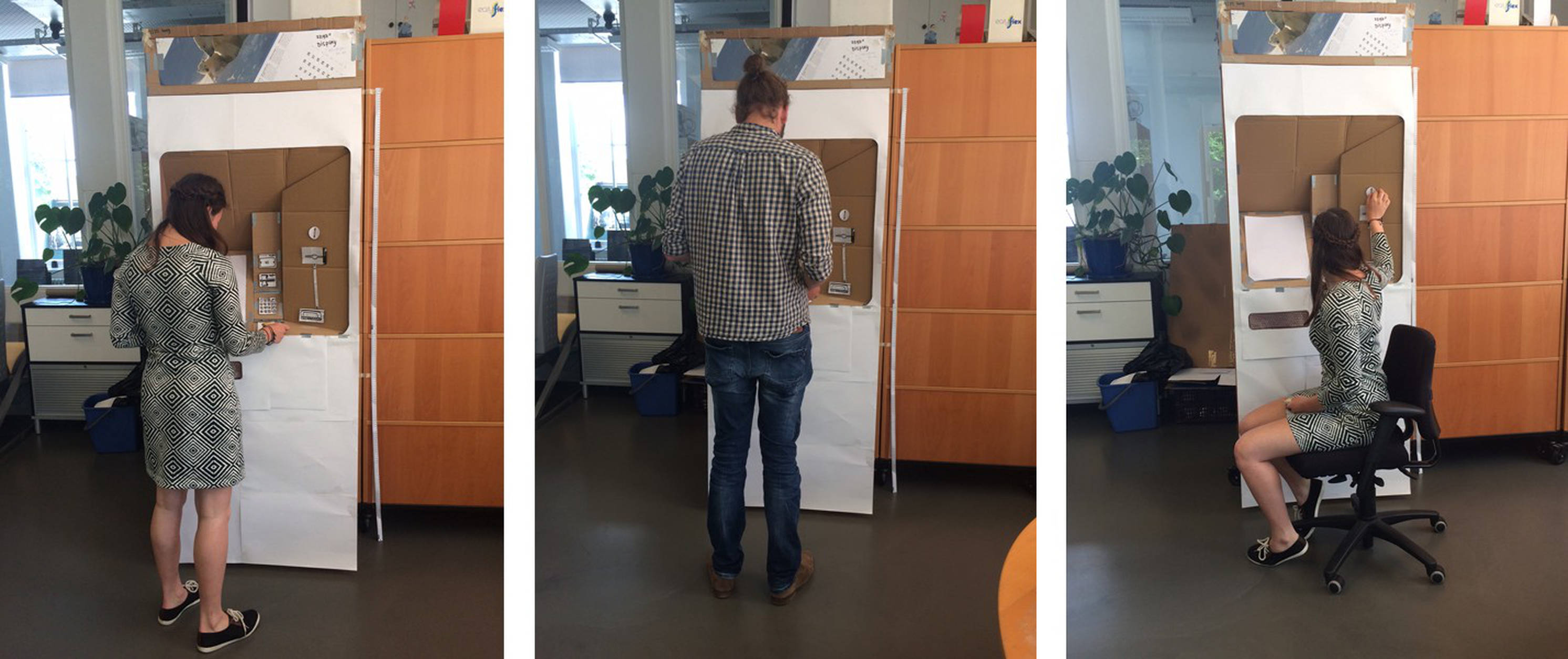 Flowing notifications
With each step, we improved the flow of the interface. We focused heavily on the interaction between the touchscreen and the physical elements. On-screen animations together with luminous LEDs and well time sounds in the hardware produce free-flowing notifications. Popular products get a place on the home screen: 95% of travellers find the right ticket right away.
Our basic design was the starting point for the production of the machines. Together with the designers of Fabrique Public & Industrial Design, we remained involved in the entire process in order to continue to monitor quality. We worked with Massive Music for sound design. All new machines are installed in the summer of 2019.