Lean StartUp
A Corporate startup or Corporate Venture is the way to accelerate innovation within larger organizations. You set a team apart from the rest, preferably in a skunk lab separate from the mother ship, and give them an assignment and a bag of money. But how do you implement Agile, build an organization, safeguard your UX in your product development and ensure a Lean approach and Validated Learning? And all that at once? We have the answers.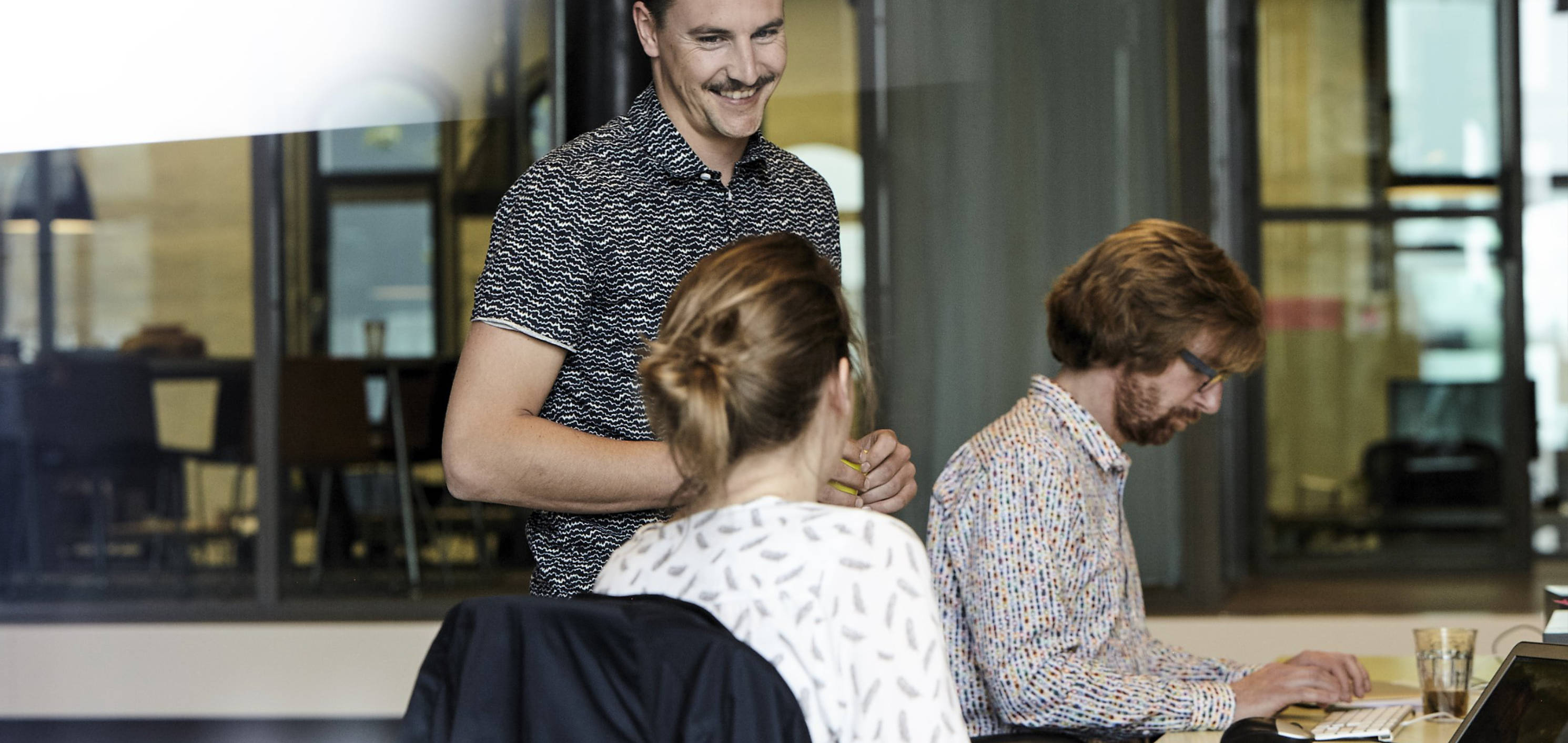 It goes without saying: Agile.
An Agile workflow and using Scrum will speed up your project tremendously. Because you aren't determining deliverables, it is important to draw up clever contracts with your suppliers. You also want to have a clear picture of the promises that have been made to the stakeholders at head office. Using Agile with several different partners has a number of pitfalls that we can help you overcome. The same goes for offshoring development. We have experience in creating and guiding the Agile process together with all the people involved, and can help you extract maximum benefits.
Lean Startup, the backbone of your value proposition.
In order to continuously validate a Corporate Venture innovation, we use Lean Startup principles. Central to this process is validated learning, which uses hypotheses and experiments to gain knowledge. By continually testing your value proposition with your target audience you will remain in control of your product development. We have developed a clever framework to carry out and guide your innovation accounting (the recording of everything you learned along the way). Panels, interviews, social media probing, customer journey research: it is all part of our toolbox.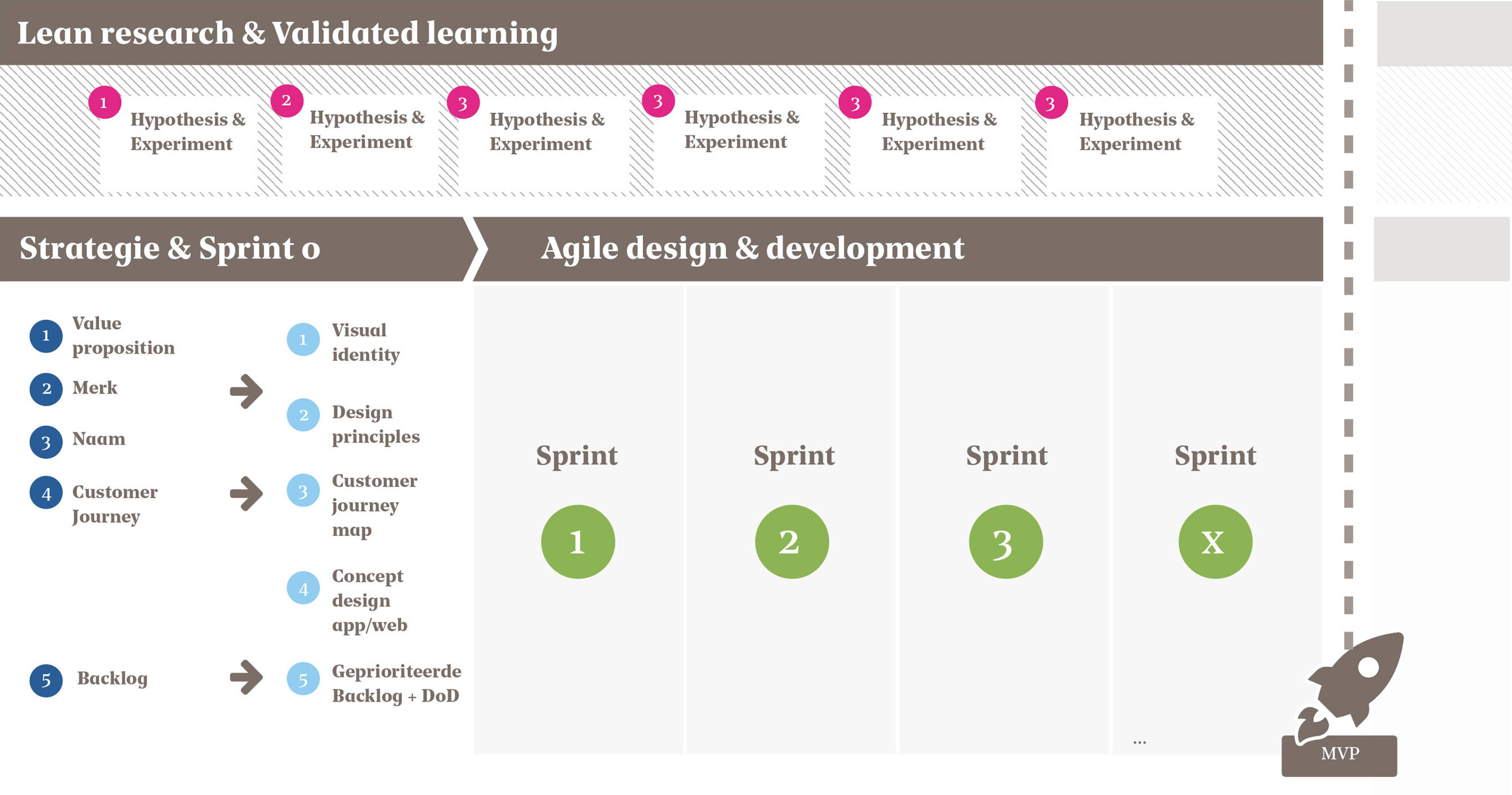 Together we'll get going in no time.
Innovation often starts with a new value proposition, and that often means choosing a new brand and a new product name. We have years of experience creating brands, product names and visual identities that are different and original. We can guide this process in parallel with product development, and integrate the two.