Museum.nl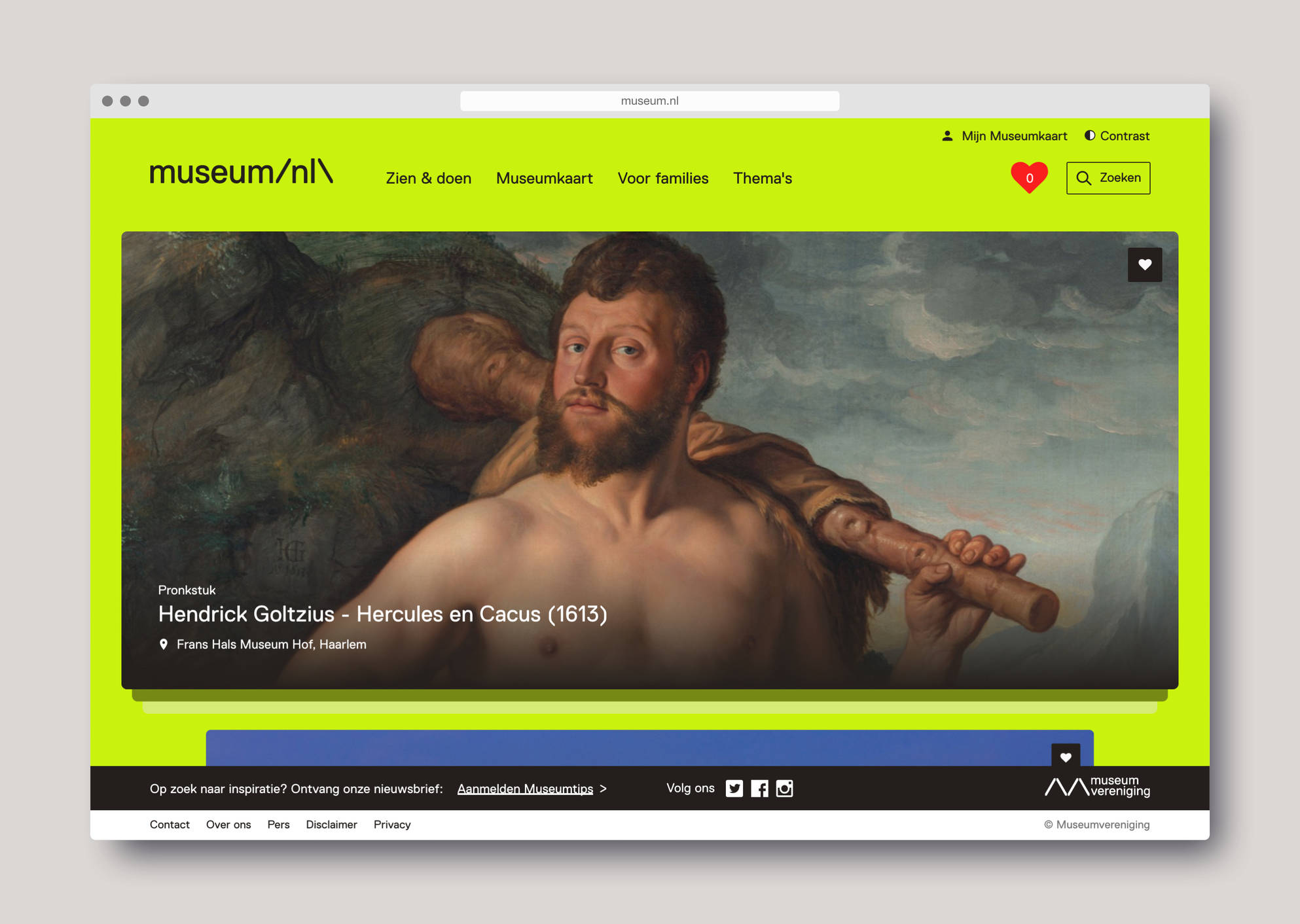 A brand-new platform lets you discover the rich cultural heritage of the Netherlands by exploring its vast collections and exhibitions. Museum.nl inspires your journey, helps you plan your visit and gives you access to more than 400 museums.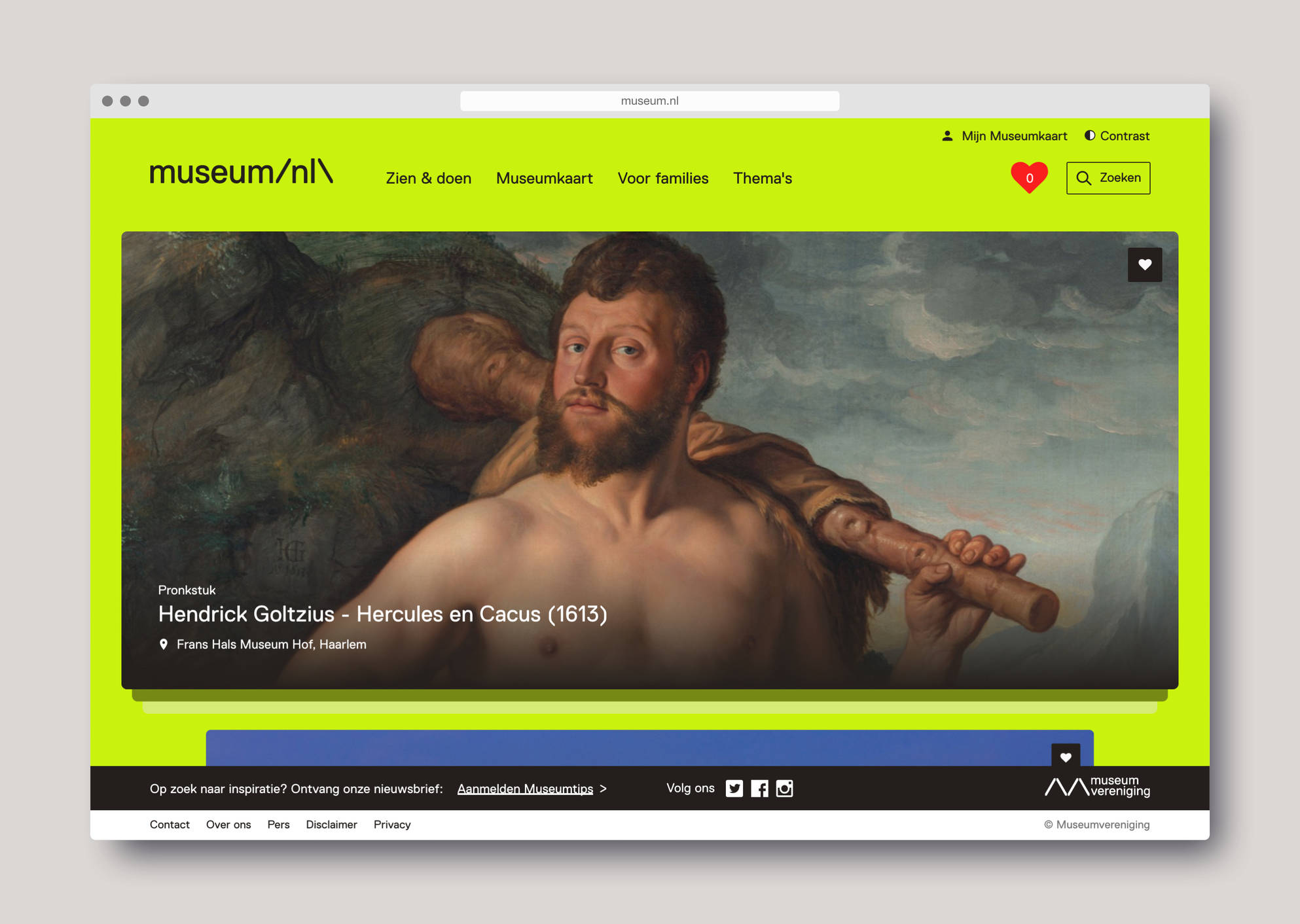 A family of over 400 museums
Since 2014, the Museum Association has worked closely with over 400 museums across the Netherlands, from the smallest to the most renowned. The Museum Association is the trade association for more than 400 Dutch museums.
The association helps museums to interest a large and diverse public in museum collections. The association has various means for this, such as Museum Kids for families and the Museum Card, a very popular cultural product for all museum fans.
Fabrique, together with Q42, helped the Museum Association redesign the public website to meet the needs of both museums and their visitors.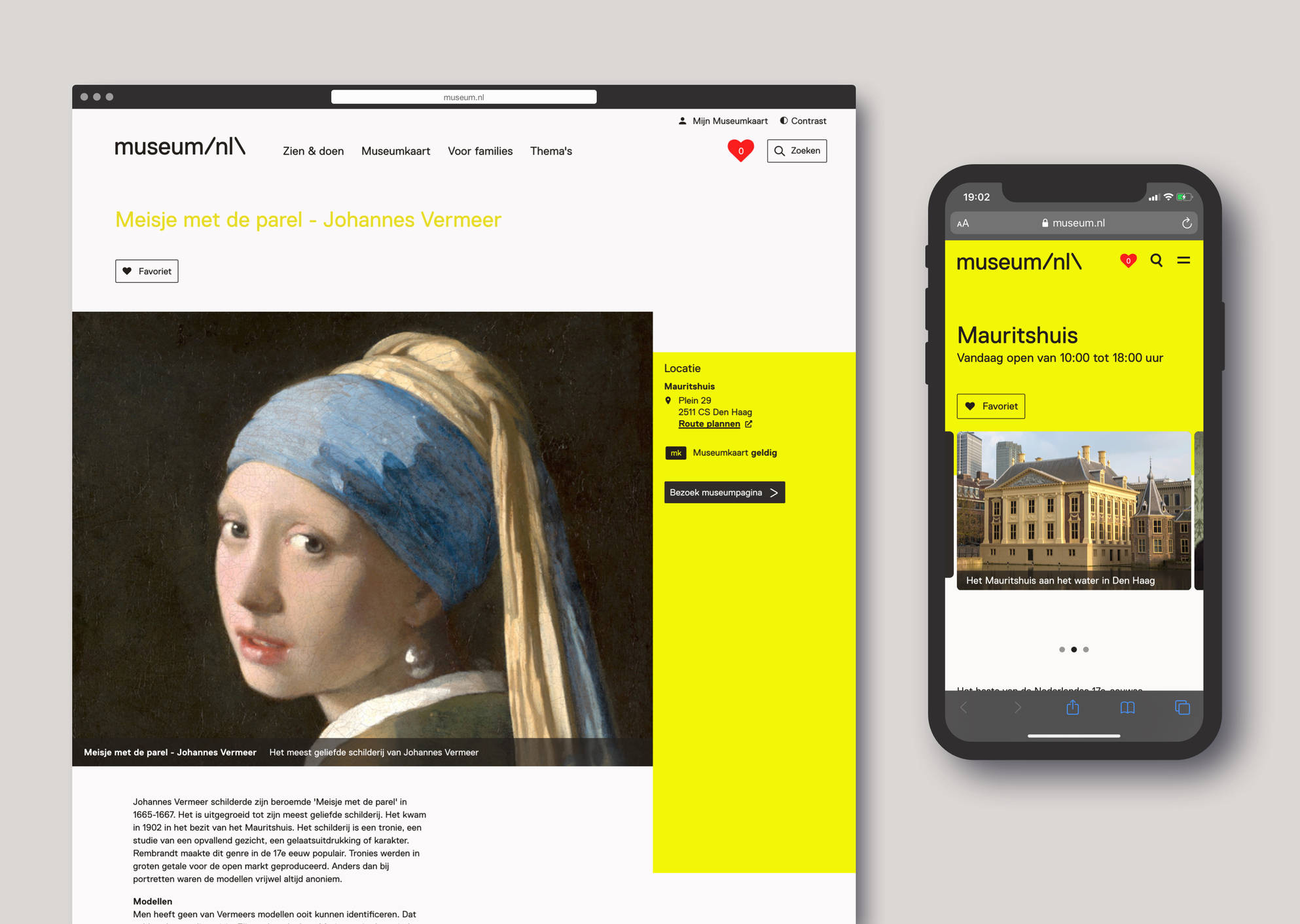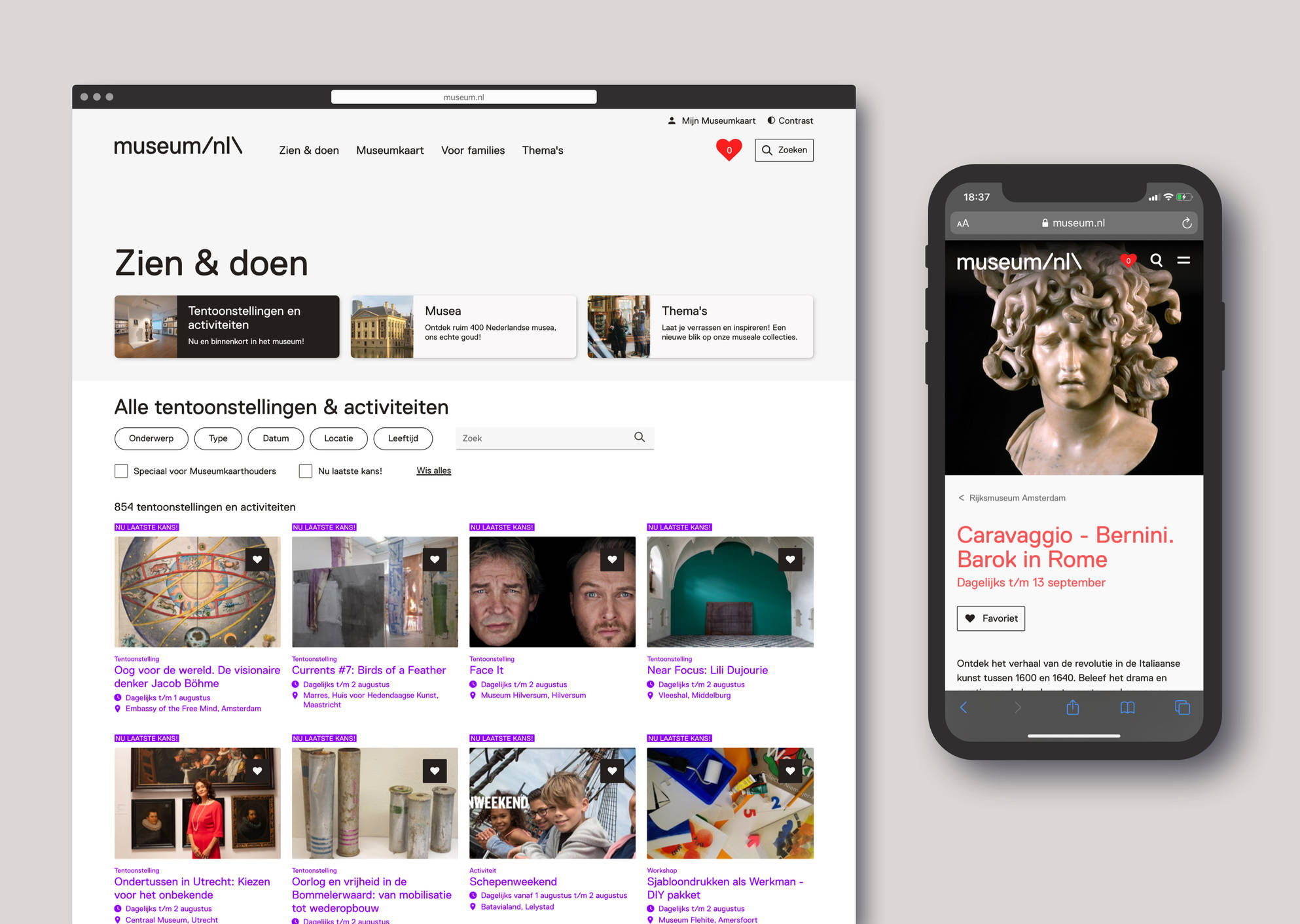 The portal for Dutch museums
Because museums are the focus of Museum.nl, we gave them as much room as possible on the platform. Each museum page behaves as a small independent website. In this way each museum can create their own exhibitions, events, and collection highlights.
We also expanded the platform's already rich colour palette with 25 new colours so each museum can pick a colour to amplify their unique identity throughout their content.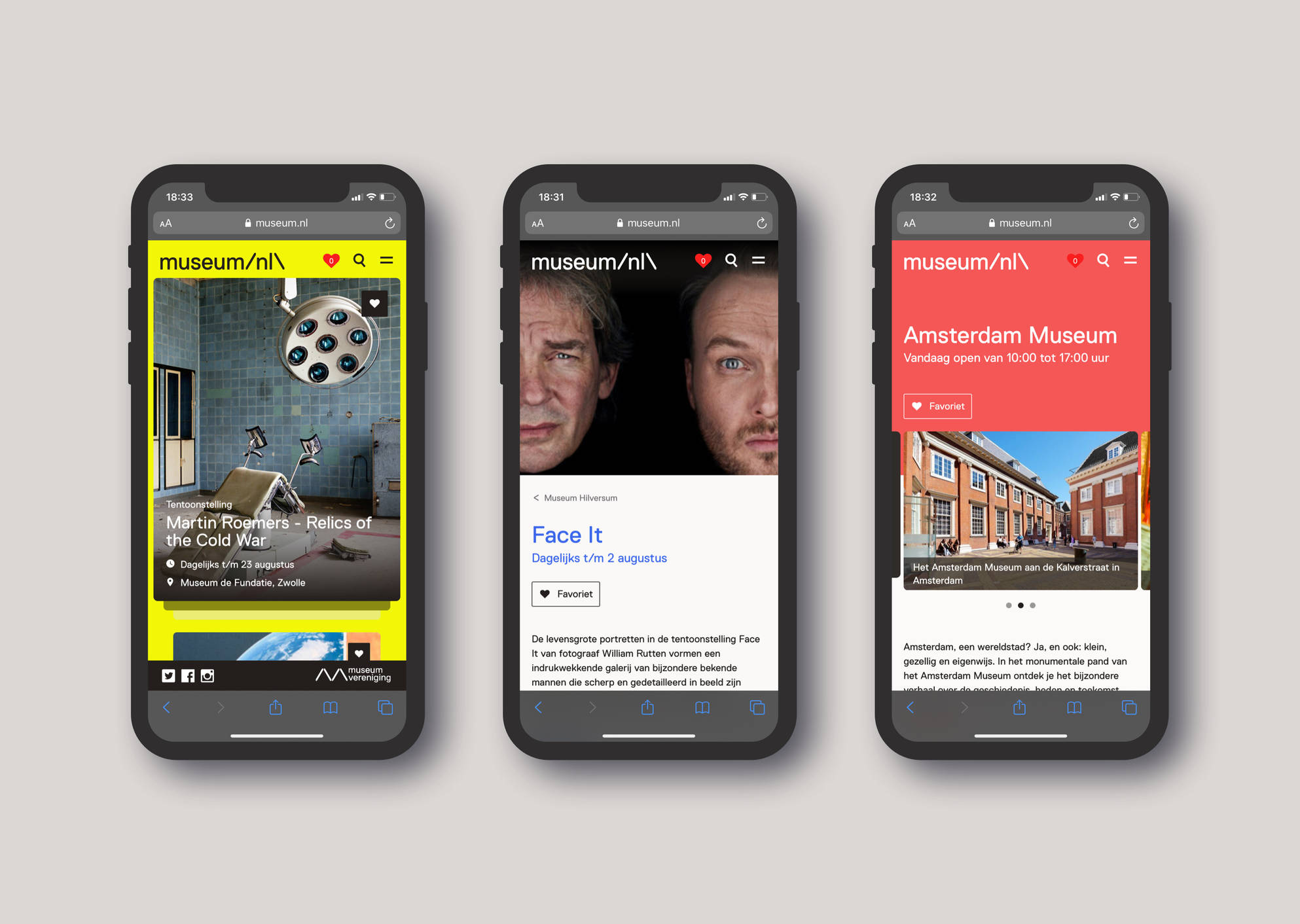 A tool for discovery
Museum.nl doesn't just provide a clear overview of museums and exhibitions in the Netherlands, it also inspires visitors with new discoveries. Based on the rich museum collections, the Museum Association curates a selection of exhibitions, events, highlights, and museums into particular themes. Each theme leads leads visitors to discover new artworks and hidden gems from across the Netherlands.
New discoveries also unfold on the homepage, where every museum, exhibition, event and highlight on the platform has their own card that visitors can flip through. Every turn reveals an unexpected treasure of images.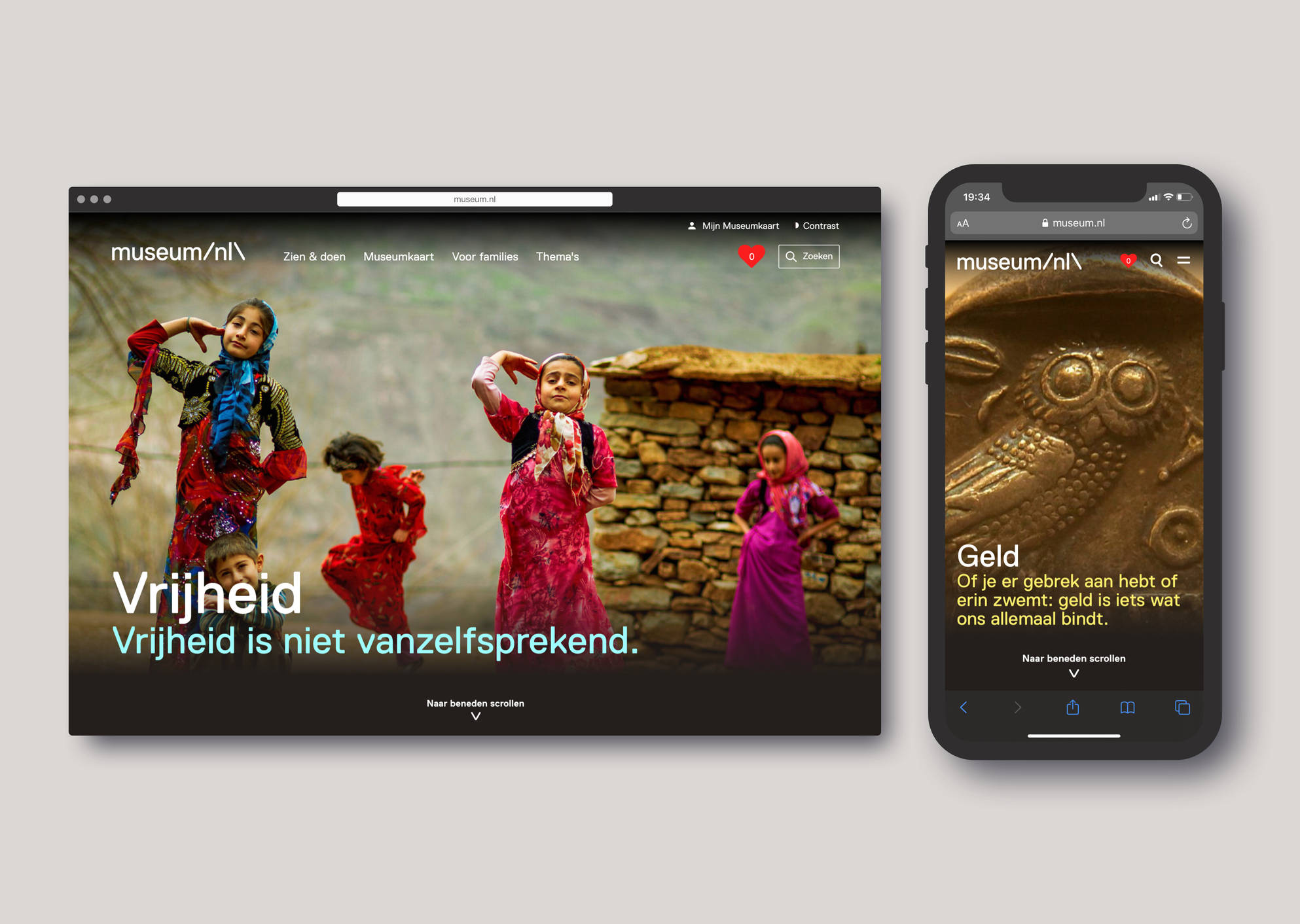 A unique product
The Museum Association provides one of the most treasured and unique products in the Netherlands: Museumkaart. As an annual subscription, the Museumkaart provides entrance over 400 museum members of the Museum Association.
Museumkaart is the doorway into the extended family of museums represented on website. Museum.nl offers an invitation to discover that world and its exceptional collections, exhibitions, and artworks.