Cases
Like you've never seen it before
Like you've never seen it before
Q42, together with NTR and Fabrique, developed the interactive documentary Jheronimus Bosch, The Garden of Earthly Delights for the Bosch year 2016. The documentary is part of the 'trans-media trilogy' about the painter, as presented by director Pieter van Huystee.
Question
Bring The Garden of Earthly Delights from the Prado in Madrid to all art lovers around the world, by unlocking the painting online.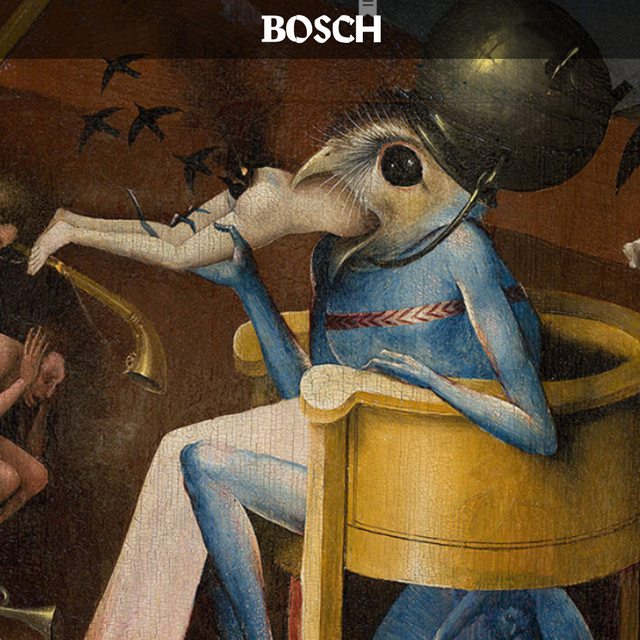 Solution
We created an interactive documentary that takes the viewer on an audiovisual journey through the world of Jeroen Bosch.
Viewers can discover the painting on their own or get a complete tour. Midas Dekkers and Redmond O'Hanlon tell about the background and symbolism of the beautifully painted oak panels. Text, music, video and pictures serve to enrich the narrative. Never before has the painting been seen in such detail.
To uncover every brush stroke in high-resolution, Q42 developed the innovative Micrio system. Micrio makes it possible to scroll smoothly over the painting and to zoom in deep.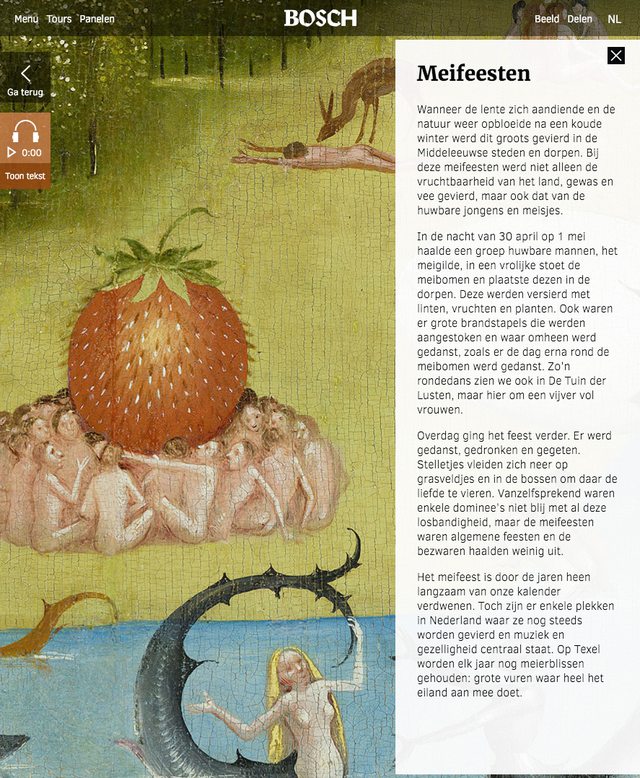 Result
A detailed dive into the mysterious world of Jeroen Bosch. Or, as one Reddit user puts it: "This is the Internet we were promised."
Jheronimus Bosch, The Garden of Earthly Delights has been awarded with a silver SpinAward, a golden European Design Award, a golden Cross Media Award Innovation of the Year, a golden Dutch Interactive Award and a Webby!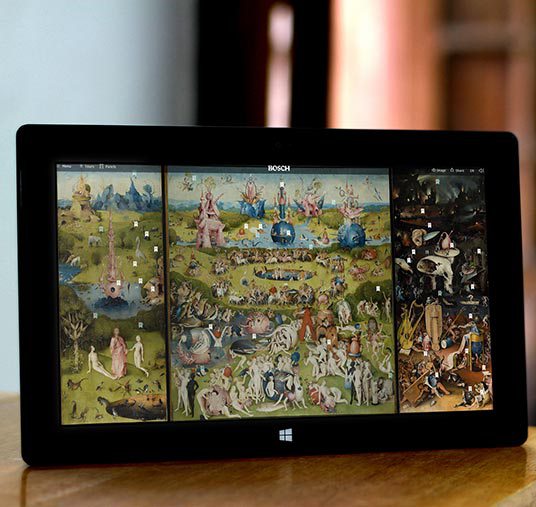 Would you like to know more?