The Great Fire of London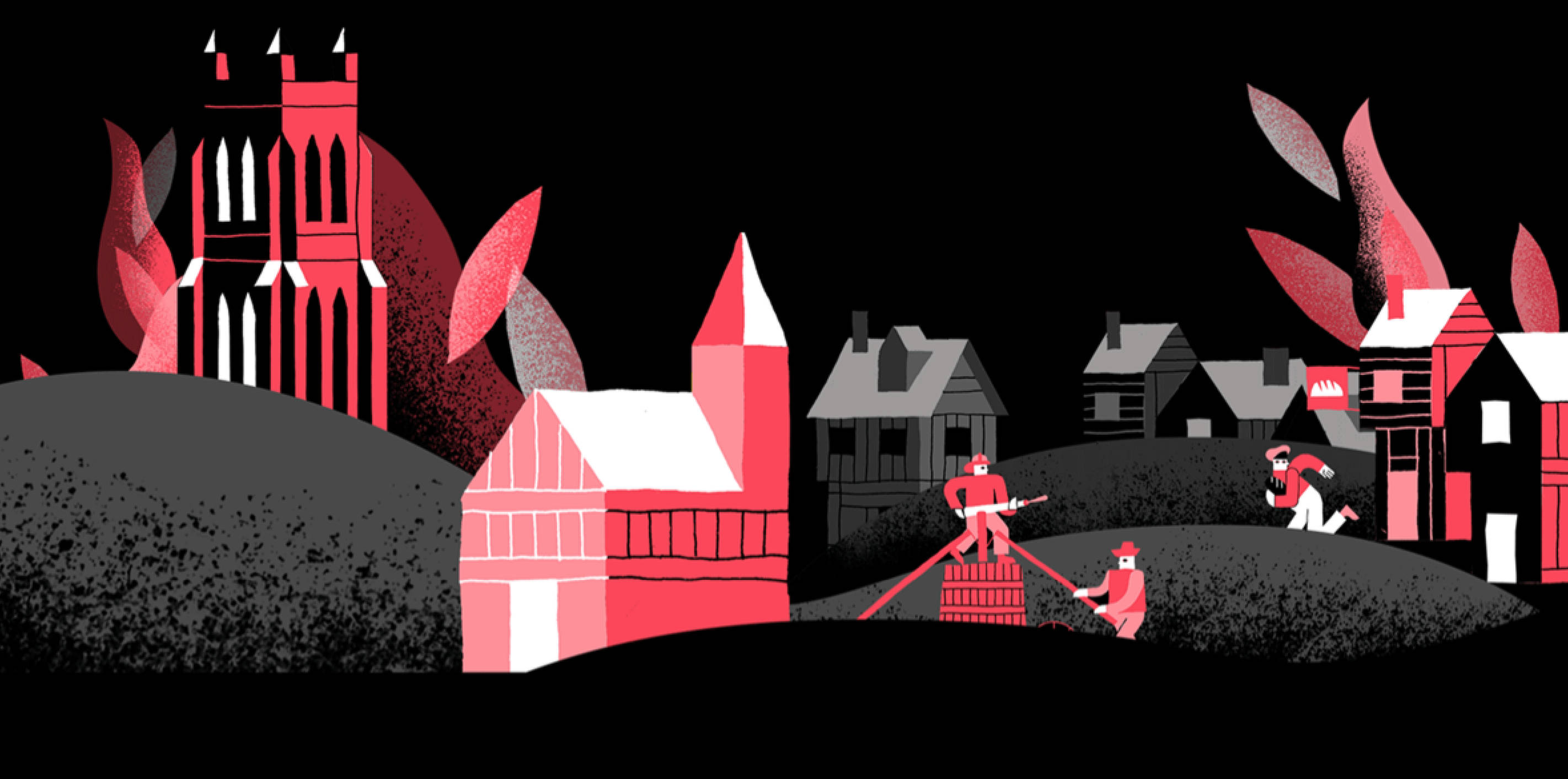 In 1666 a devastating fire left almost the entire inner city of London in ashes. Exactly 350 years later Fabrique has been commissioned by the Museum of London to create an interactive story about The Great Fire.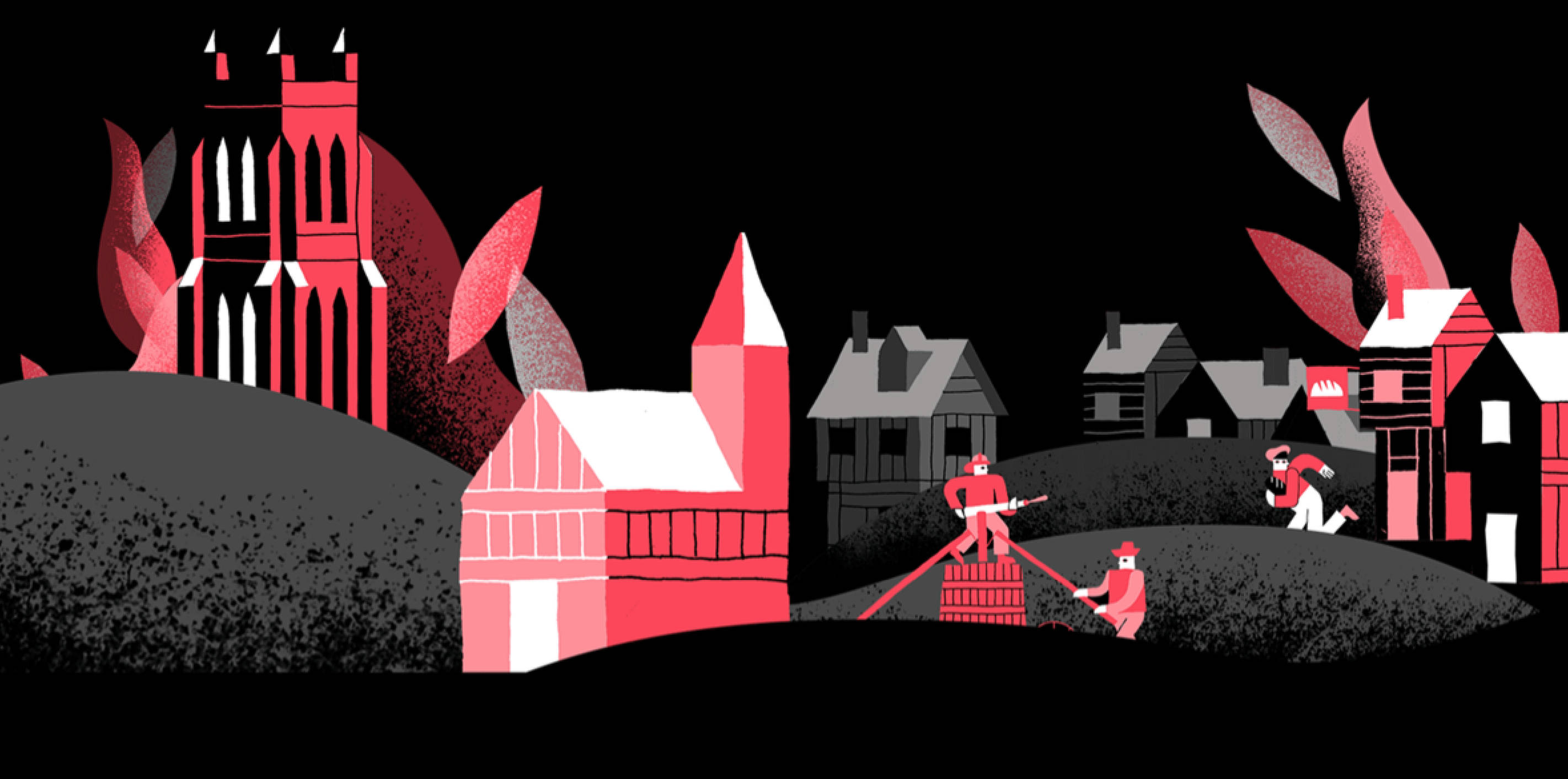 The story of the disaster comes back to life
An interactive story
We created a complete educational experience for all ages. Not just a linear Wikipedia-inspired website that sums up the facts, but a multi-layered story platform where people deliberately can get lost.
For the style we were inspired by woodcuts from the 17th century.

Quirky style
For the visual design, we studied 17th century art, typography and literature. We were specifically drawn to 17th century English woodcuts. They were our main inspiration for the shapes and illustrations.
From structure to navigation to typography and illustration, we went all out without losing sight of our main goal: to an authoritative and distinctive site that tells the story of the fire in different ways for different types of user.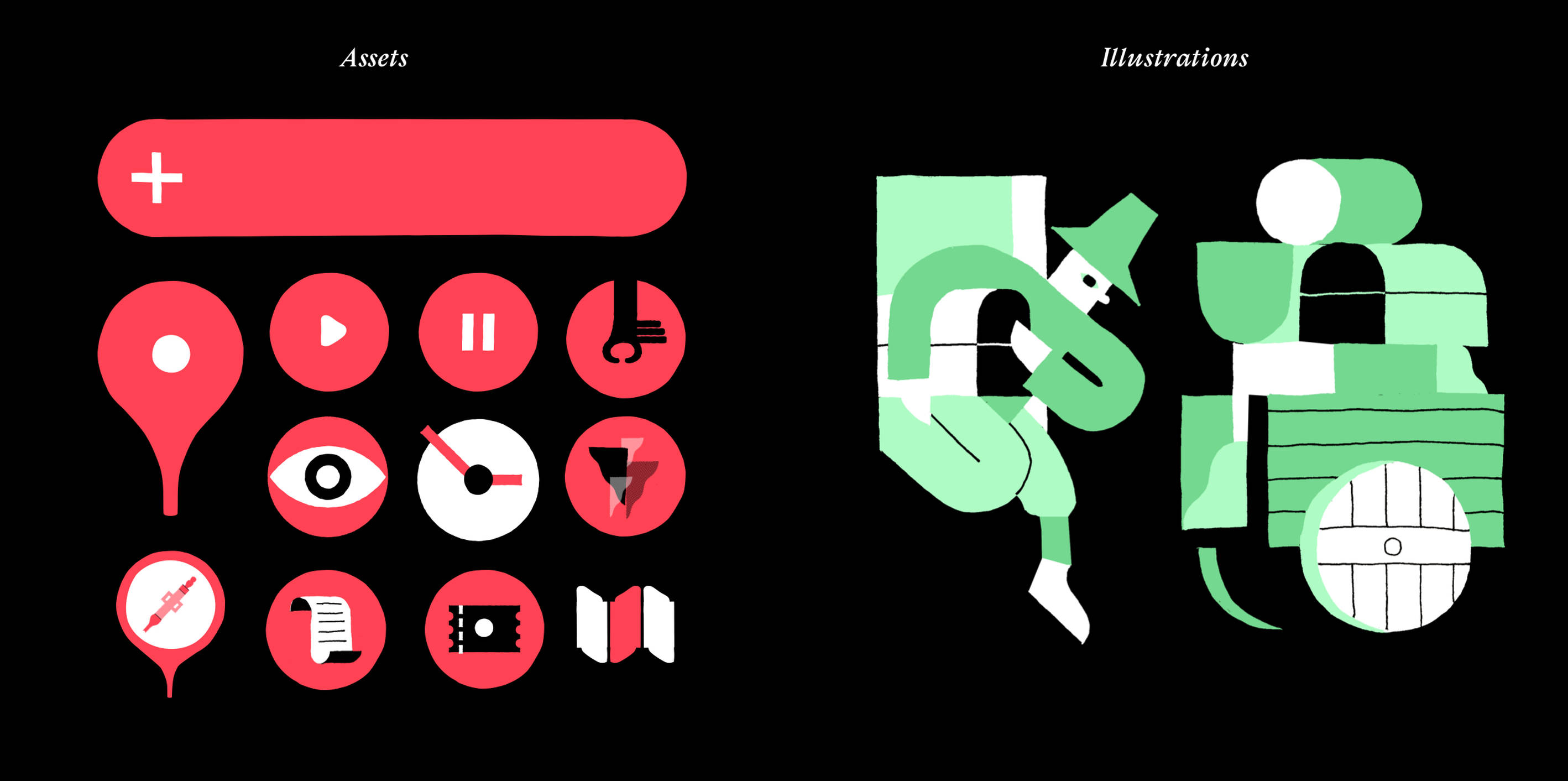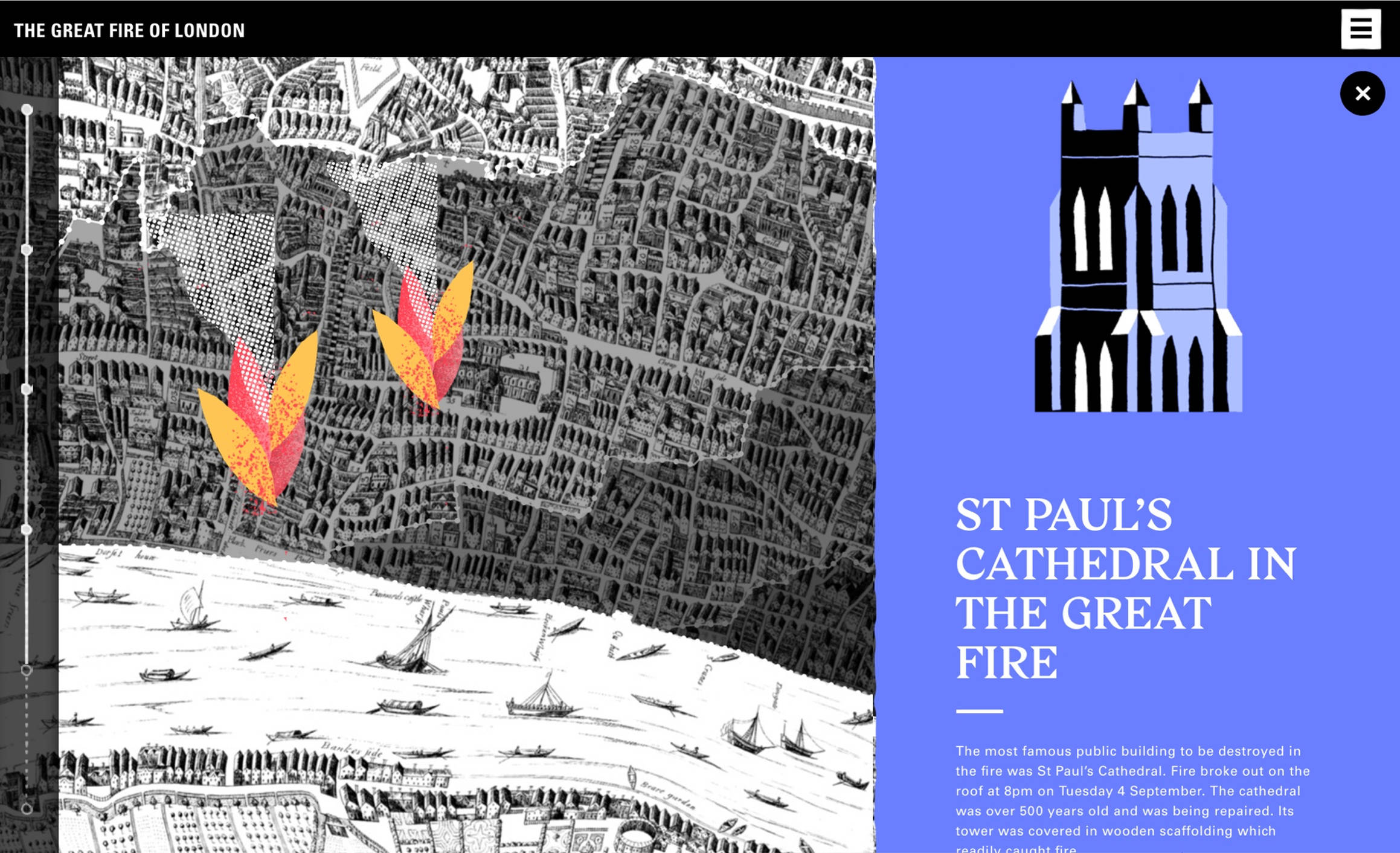 4 storylines
We had so much information and so many objects available that we separated them into four main storylines; The Fire, Society & Politics, Streets & Buildings and Peoples' Lives.
Using different perspectives, sidebars and cross links, visitors can determine how they want to experience the story; fast and factual or more in depth and narrated.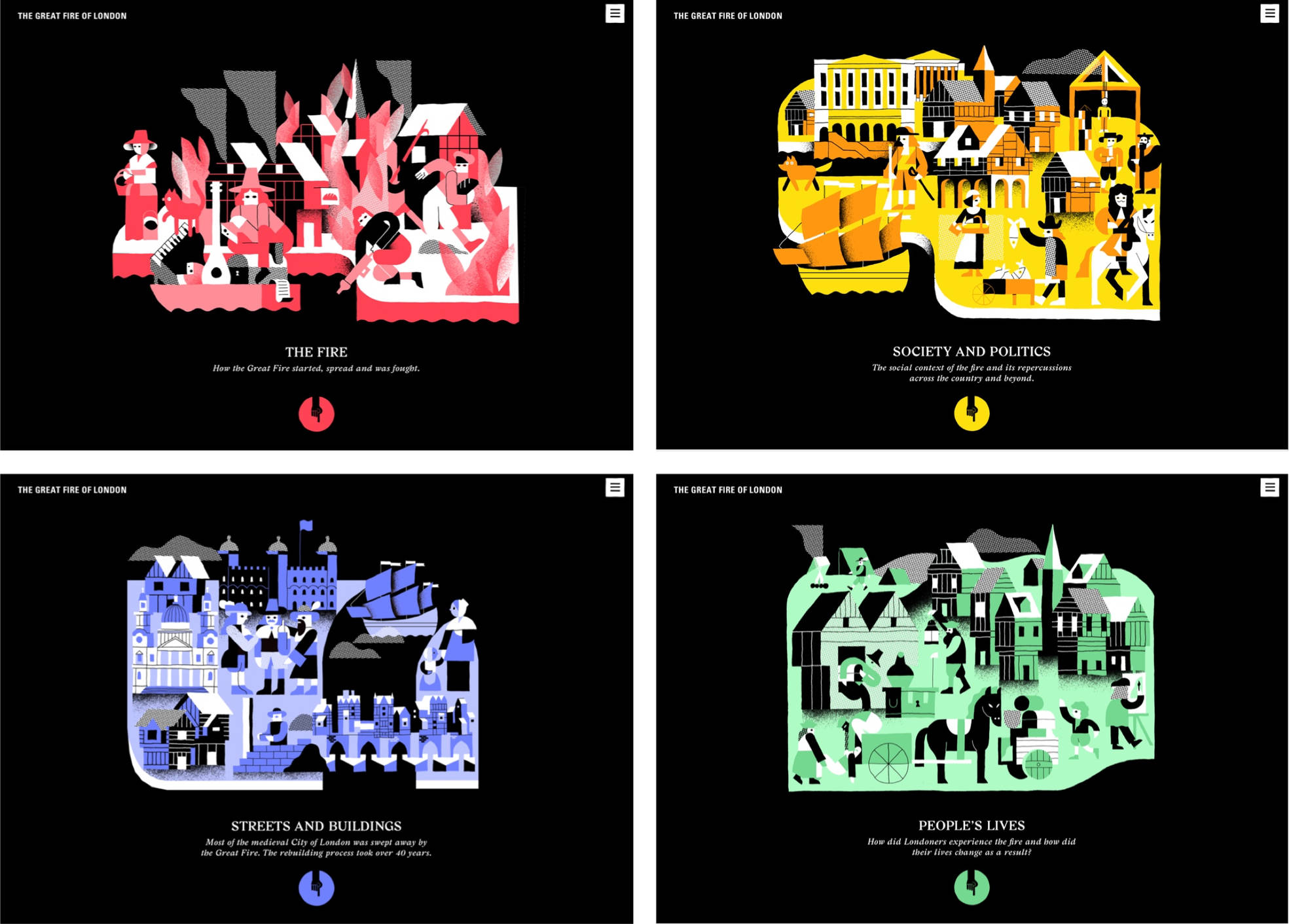 Get lost through the different layers of the site. Immerse yourself in the historical objects and stories.
Together with
The project is linked with the exhibition Fire! Fire! in Museum of London and a collaboration amongst the Museum of London, London Metropolitan Archives, Guildhall Art Gallery, The Monument, Arts Council England and the City of London Corporation.