Het Concertgebouw Amsterdam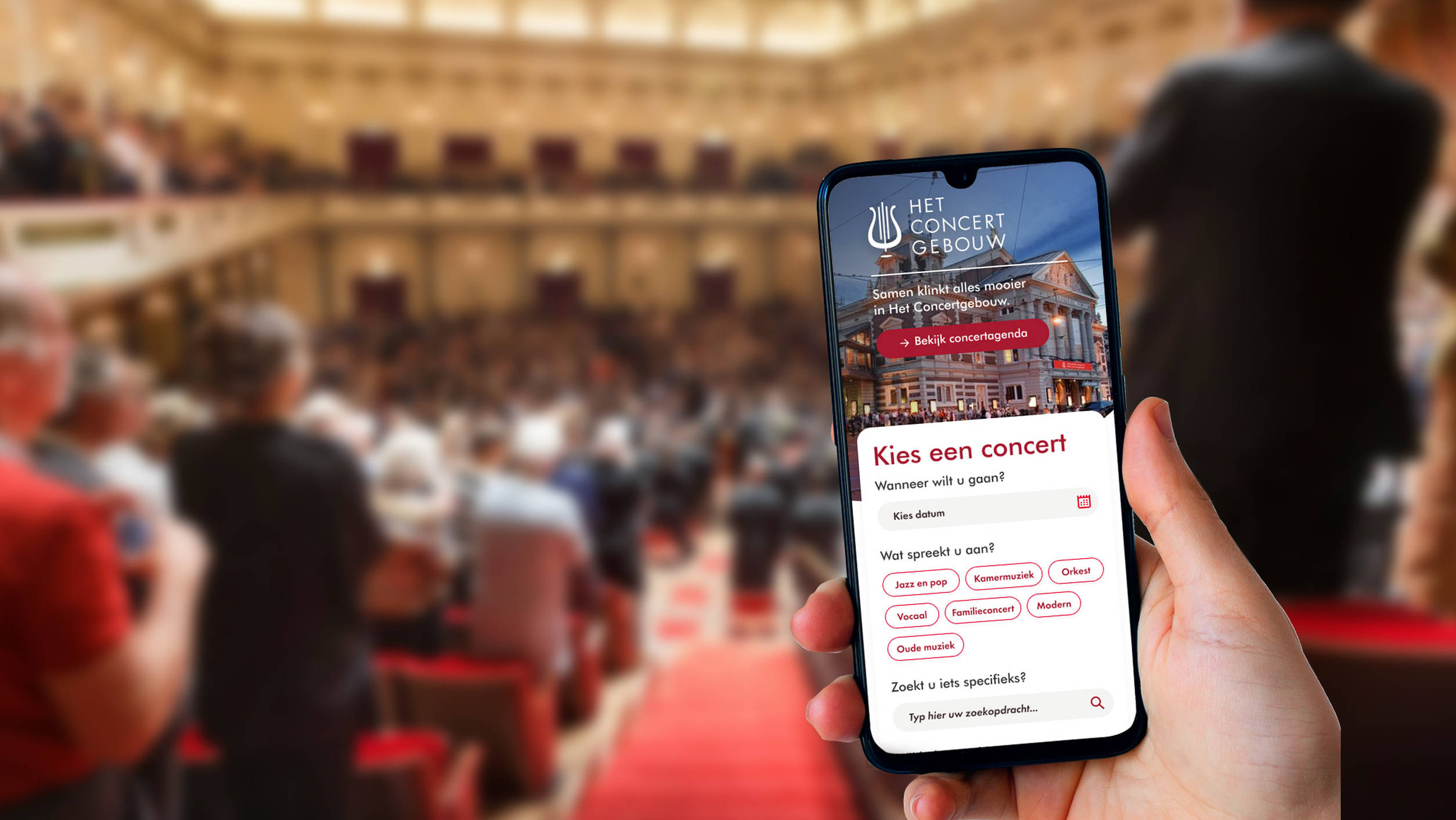 The Concertgebouw website lets you experience the grandeur and warmth of a concert in this historic concert hall in Amsterdam. With beautiful images, inspiring content and a rich visual environment, the site entices people to visit a concert.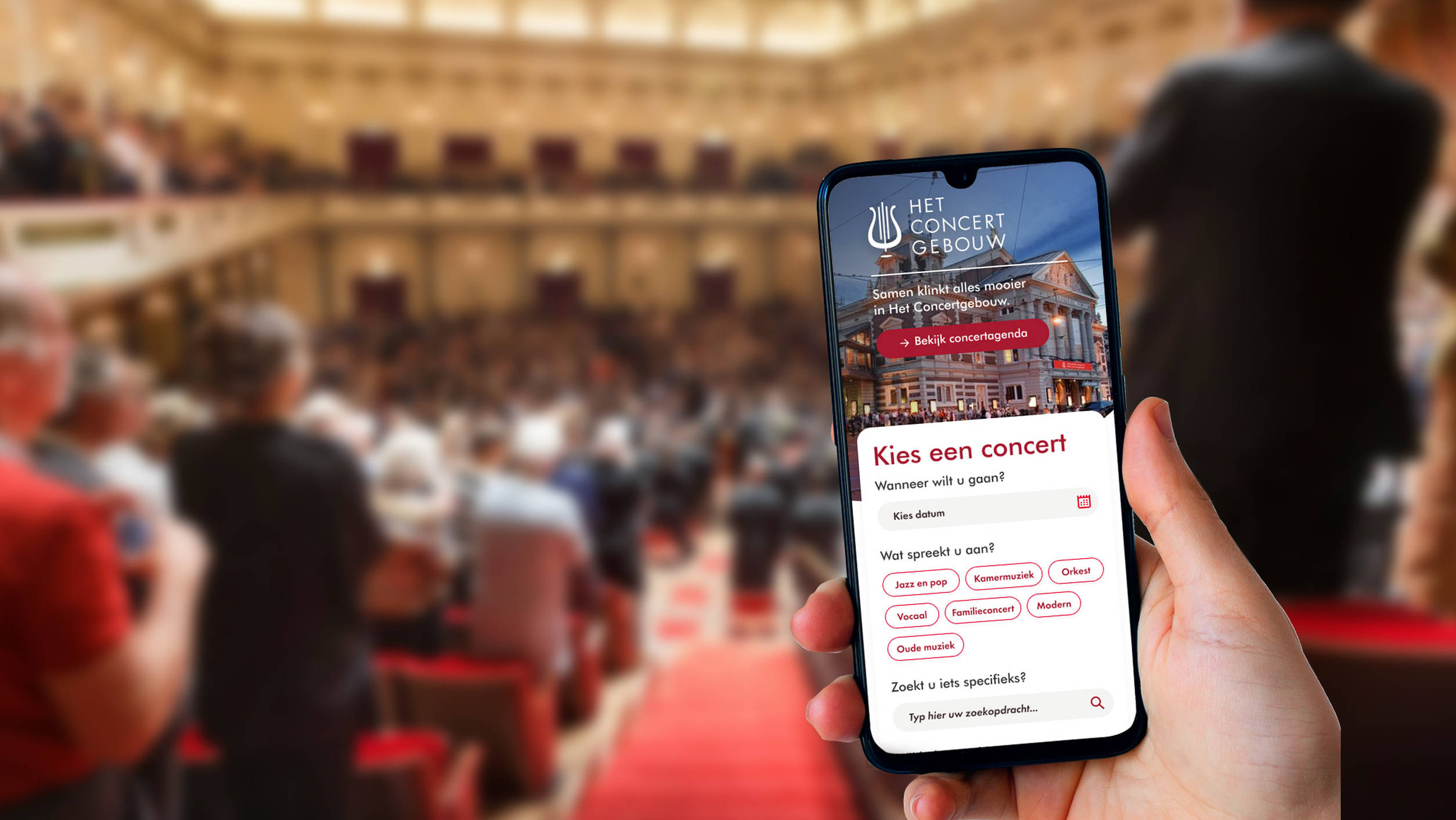 A classic night out begins online
The website's main purpose is to sell tickets. We created the design and interactive elements based on research, aiming to create maximum conversion. For online ticket sales, we linked to specific ticketing software. After going live, we started AB testing to further optimize conversion.
Stories as a content strategy
The unique building (opened in 1888) houses many interesting stories. But there are also stories behind the musicians, the audience and the staff. We share these stories on the "discover" section of the website. Articles, podcasts and videos increase the connection to the brand. With this content strategy, we firmly establish the brand and generate traffic through social media, newsletters and search engines.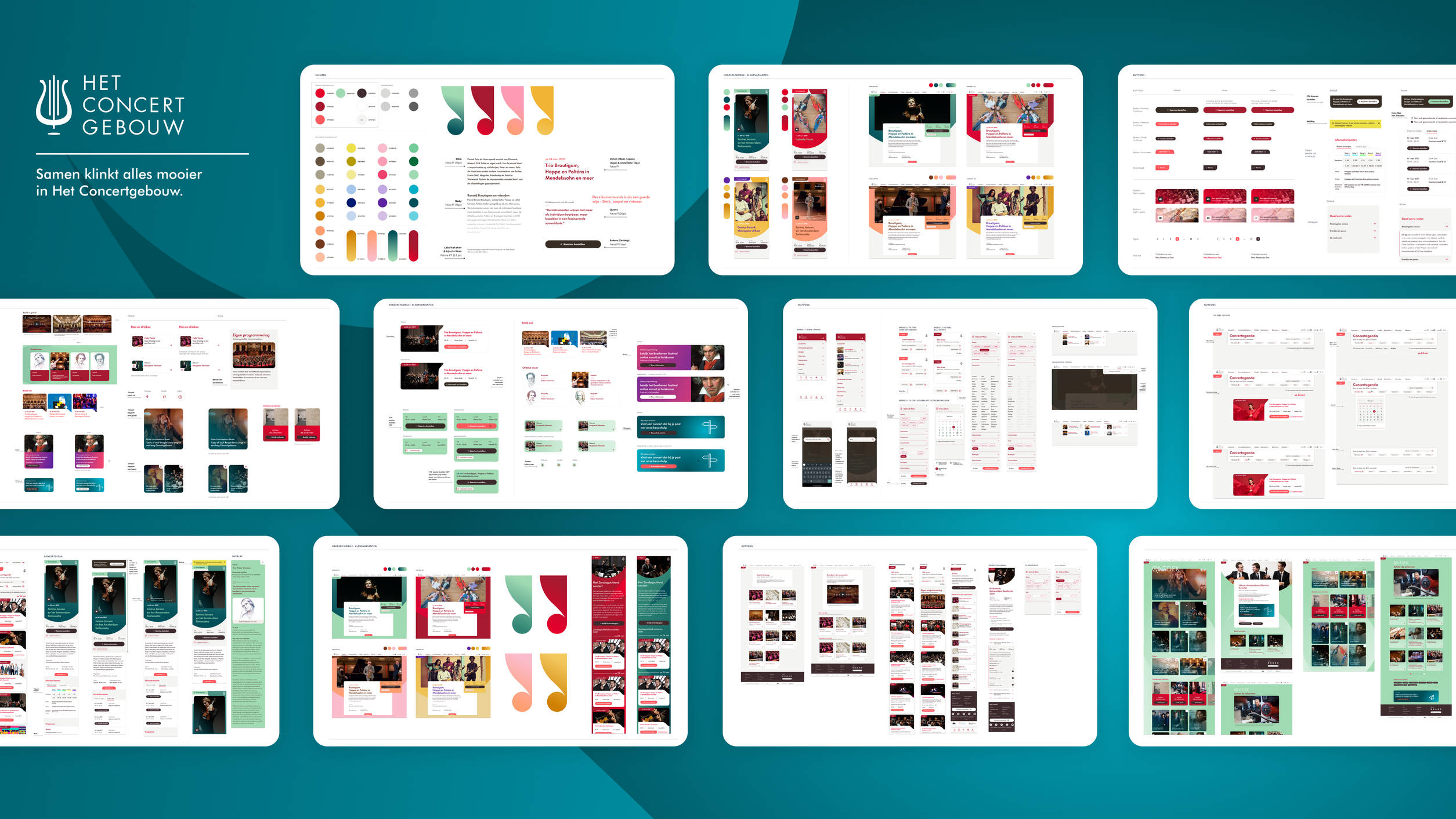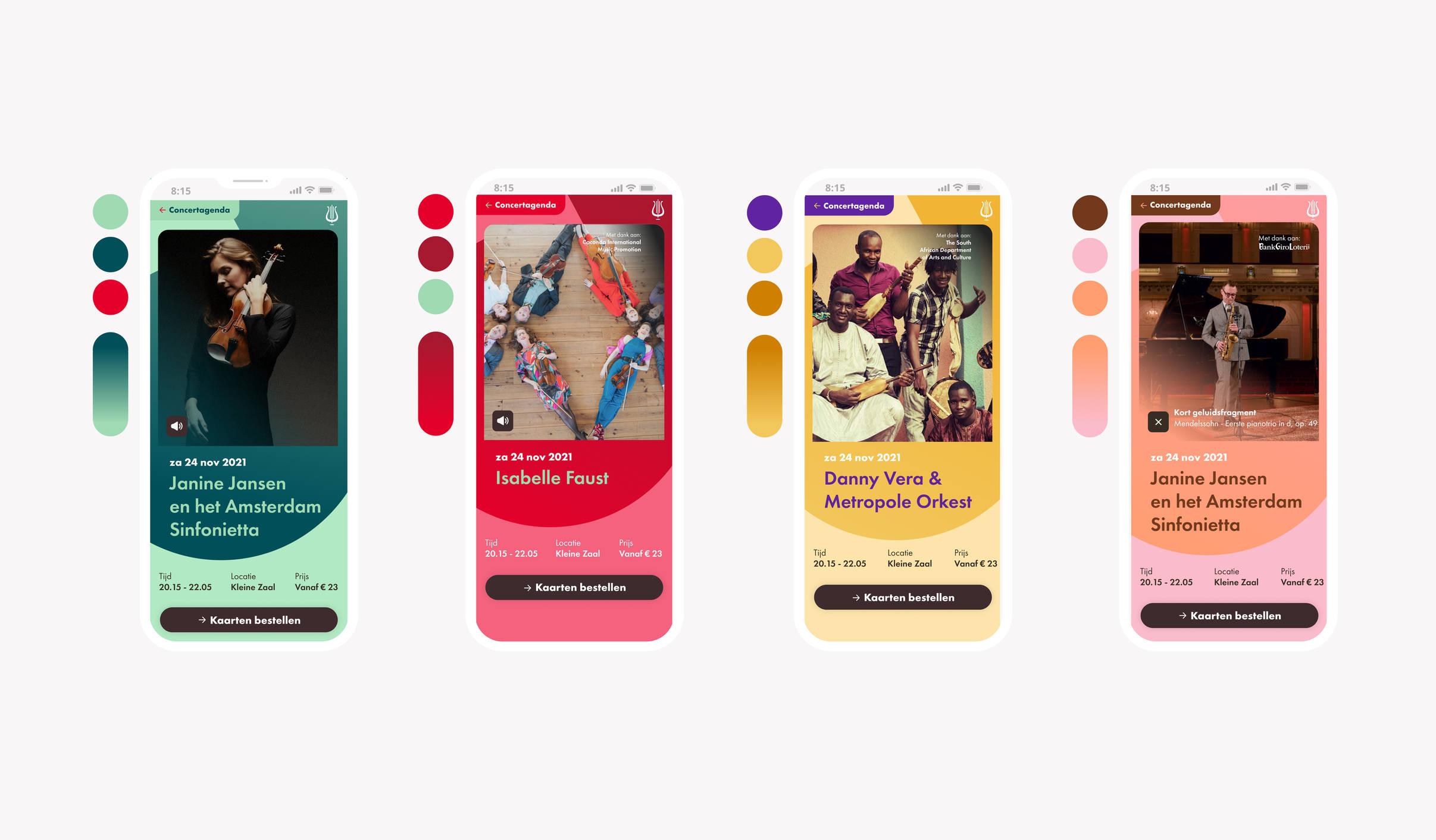 When we were translating the new corporate identity to the website, we chose to design it 'mobile first.' Because most visitors book tickets from their smartphones.
Concert choice guide
When you're new somewhere, it's nice to have someone show you the way. With "find my concert", users can easily discover their taste in classical music. Do you like baroque? Or do you prefer modern? Based on your choices, three concerts are proposed. This music guide is a highly interactive educational tool that manages to hold the interest of a young target audience. The "find my concert" option is one of the most converting routes to selling a concert ticket.