Cultuurfonds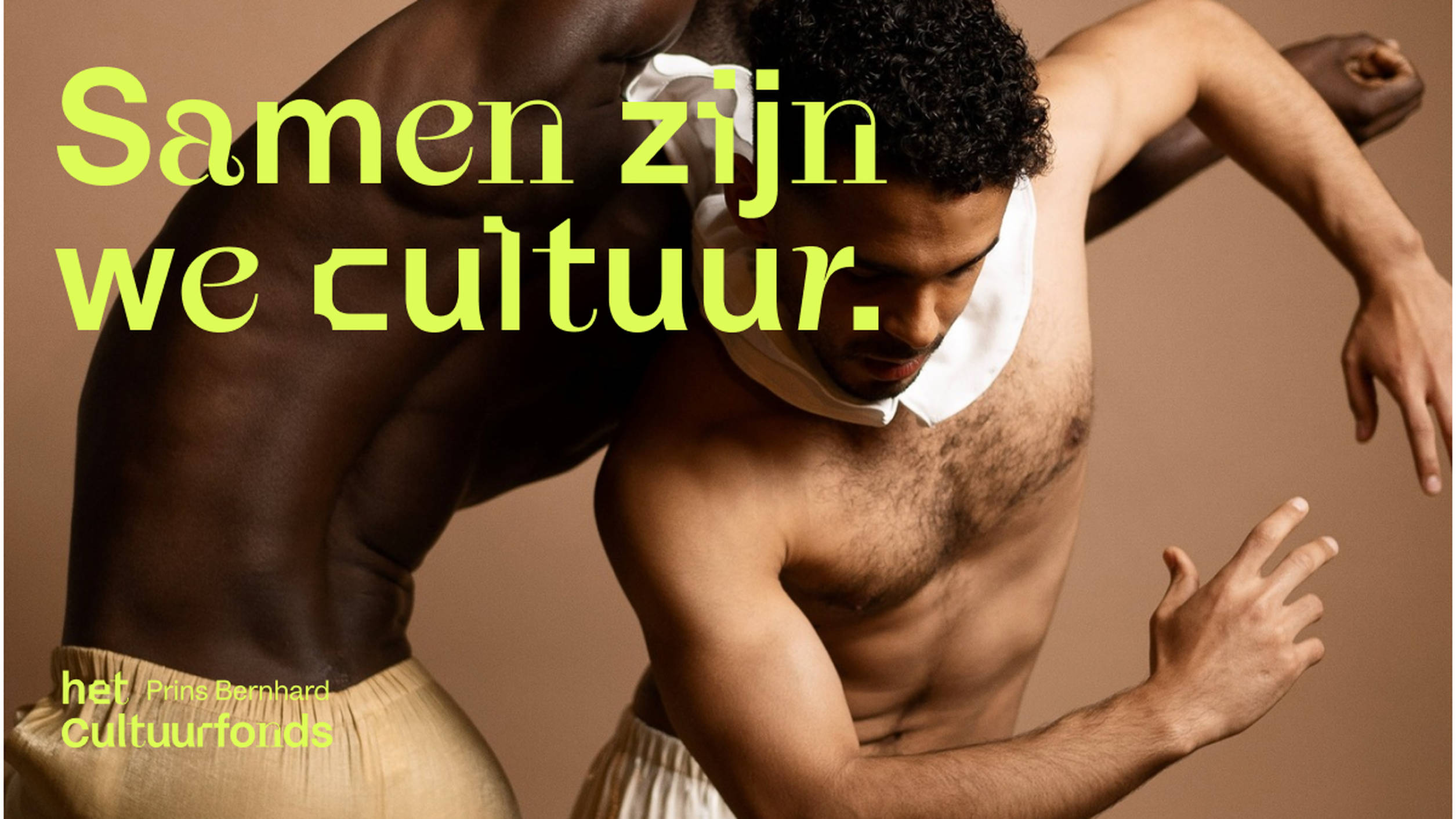 Hey Cultuurfonds! With its new campaign and identity, the Prins Bernhard Cultuurfonds has started engaging a broader and more diverse audience, solidifying its position as a champion of cultural enrichment.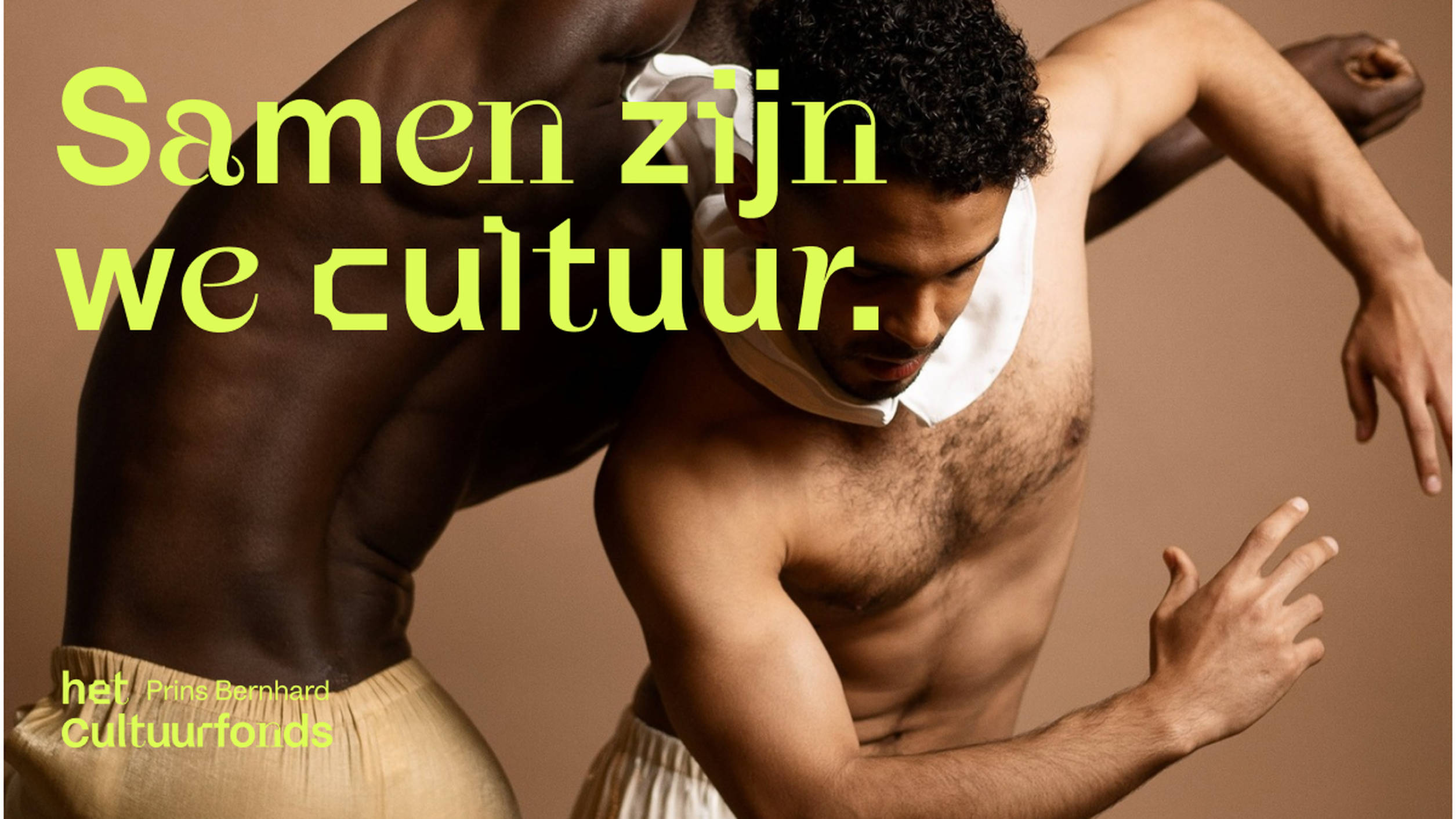 Creative, diverse and colorful
Our branding process has initiated a change in mindset. One that prioritizes essential values like accessibility, inclusivity, openness, and a welcoming spirit. Despite the culture fund's current success, it has yet to achieve widespread reach, especially among diverse and inclusive segments of society. The fund's name is not widely recognized, and its core mission is unfamiliar to many. From now on, the culture fund wants to appeal to as many people as possible, in clear language, and show what it stands for. Seeking connection so that culture can connect.
Typography
Typography is a fundamental part of the new identity. The different fonts in the typography represent societal diversity. Culture is uniquely significant for everyone, yet it shares a common thread—it brings us together.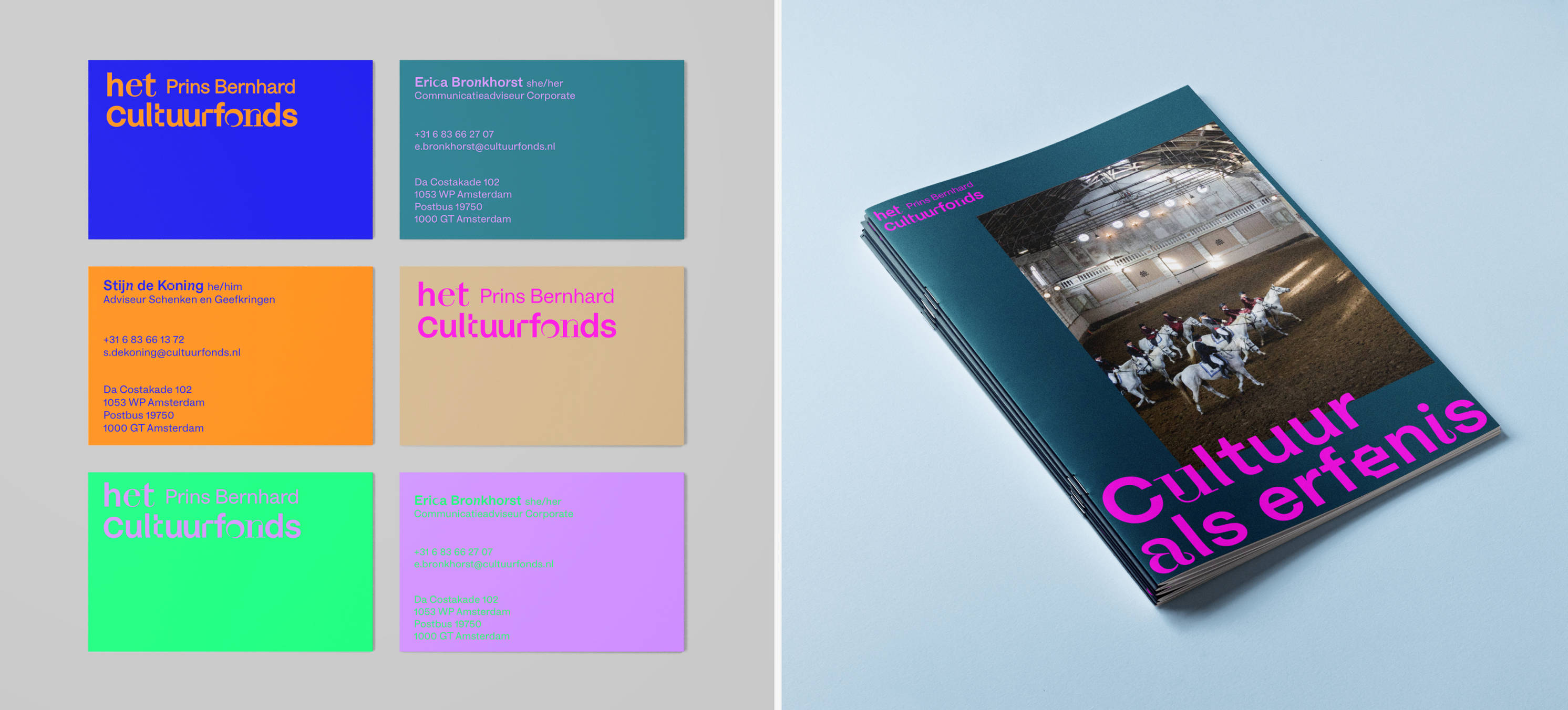 Colorful and inclusive
The range of colors mirrors the vibrant and evolving essence of culture. Through its fresh style, the culture fund aims to resonate with a broader audience and inspire a renewed mindset, for its own staff and for society as a whole.
The visual style has undergone a refresh, now featuring a varied color palette (moving beyond the sole use of orange) and compelling images showcasing Cultuurfonds-supported projects. The website is more user-friendly, and grant application has been simplified. The culture fund is more accessible and welcoming to all.
National campaign
With a national media campaign, the Prins Bernhard Cultuurfonds is making itself heard on the radio and through a poster campaign on the streets. The bold color scheme, distinctive typography, and the catchy slogan 'Hey Cultuurfonds!' have captured attention and elicited enthusiastic feedback from donors and artists alike. The culture fund is also making itself heard on social media.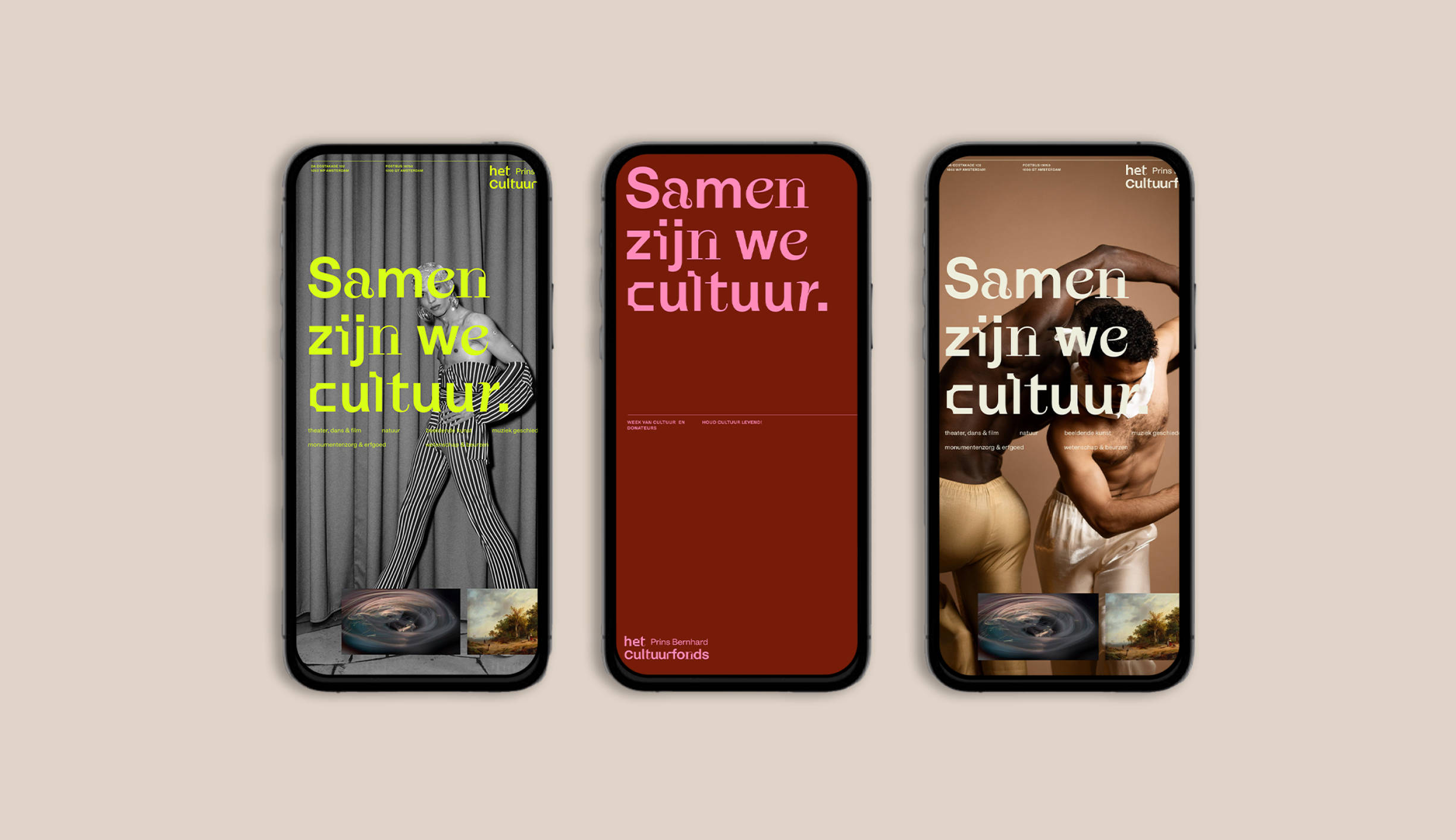 Without us no culture. And without culture no us.