20,000 treasures in 1 digital showcase
Dentures, cereal box toys, golden wristwatches. Even a gun. All of it is "stuff" that the people of Amsterdam have thrown into their Amstel river over centuries. Each item is nothing special when taken on its own. But put 20,000 finds on one page and you'll see the history of the Dutch capital.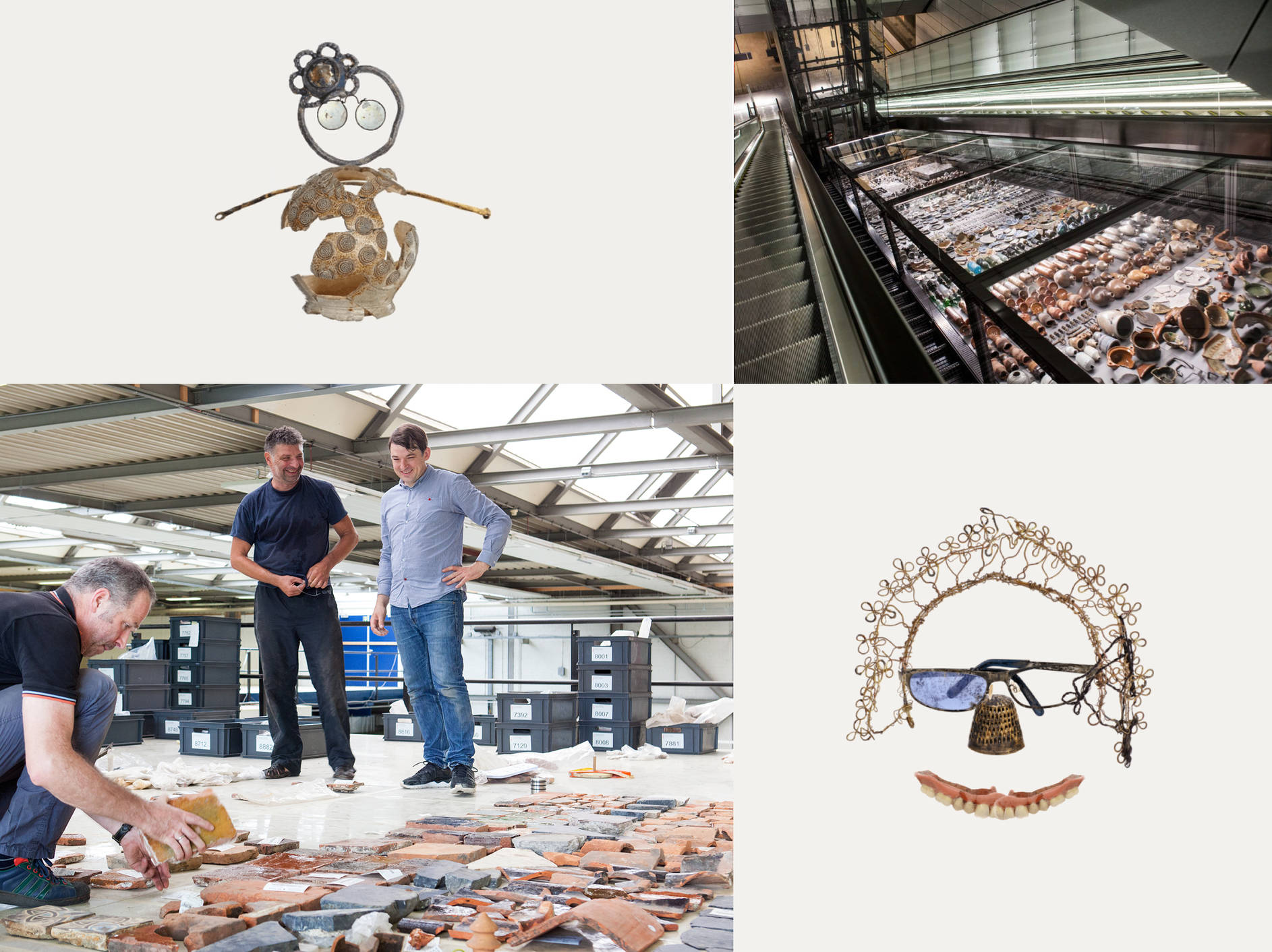 Black and white. No fuss. Just the visitor and the collection.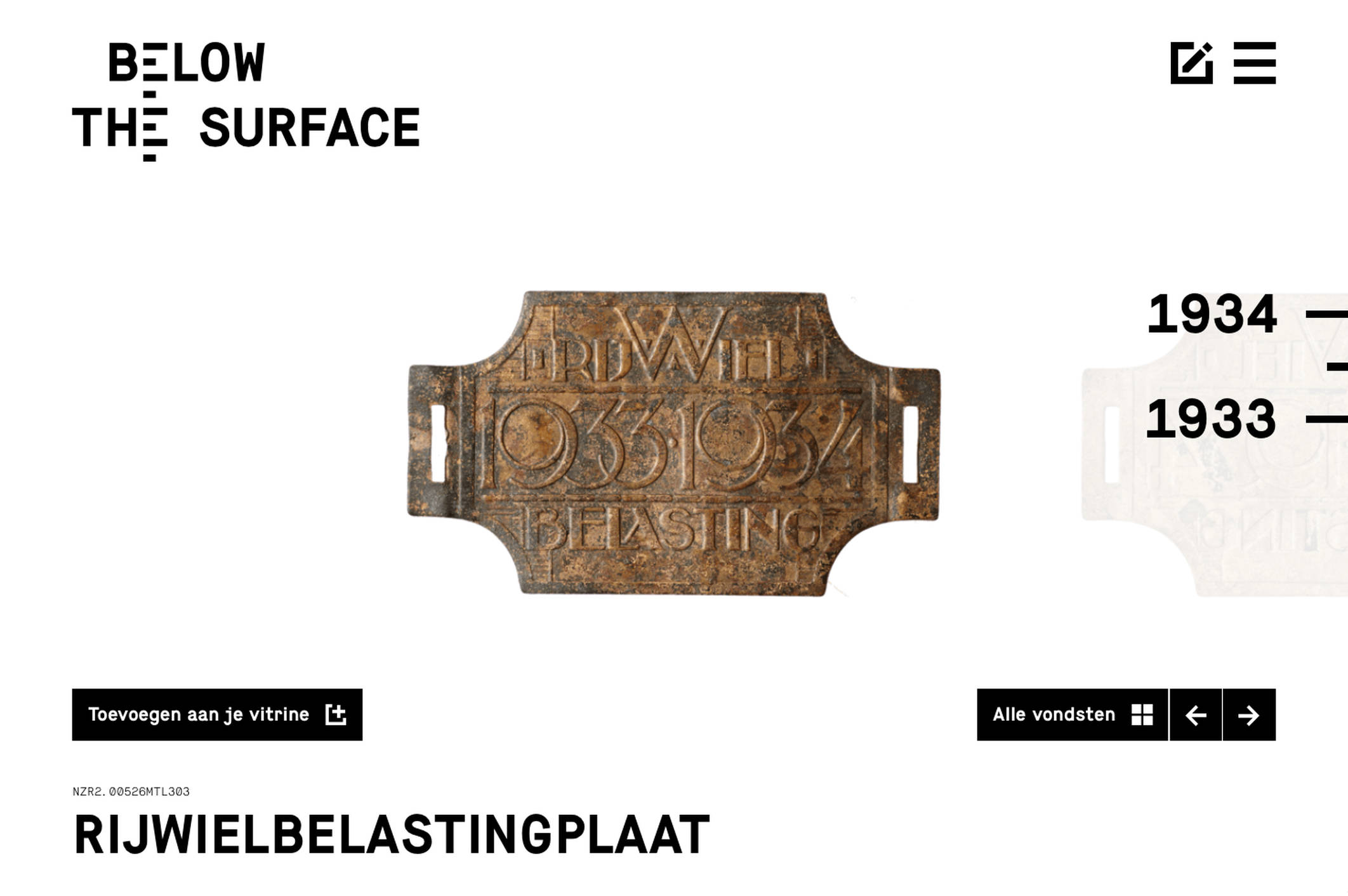 Minimal design
We wanted a design that in no way interfered with the archaeological finds. Which is why the style is minimal, in service of the collection. We used black and white, high-contrast typography and subtle mouse-overs. That way the visitor's attention stays where it should be: on the collection. To be browsed through endlessly.

Everyone is an archaeologist
The amount of data is enormous. That's why we made an online tour for people who don't want to browse themselves. And children can make their own showcases. Everyone can get to know the collection in their own way.