Rijksmuseum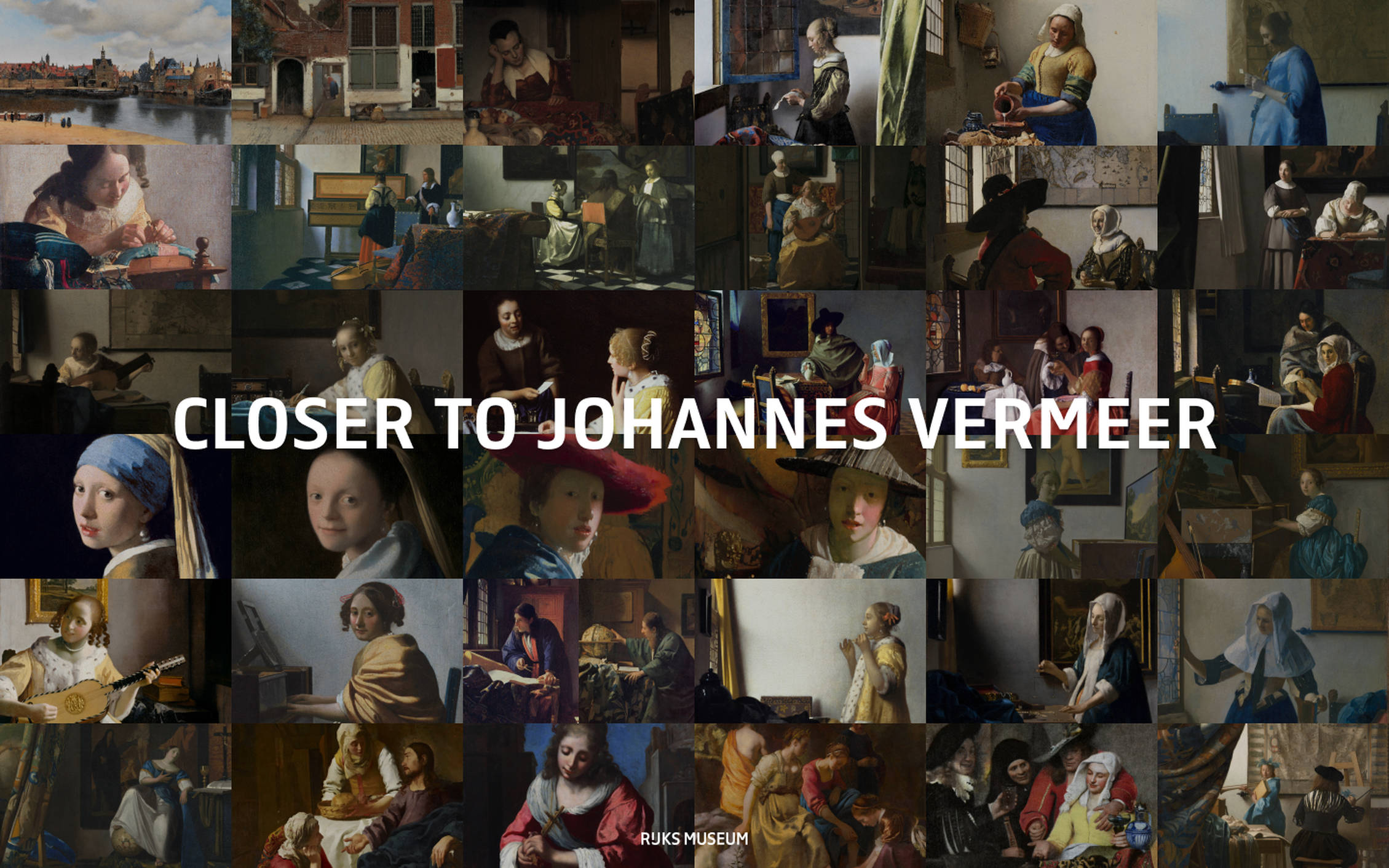 Rijksmuseum's digital experience Closer to Johannes Vermeer is an online discovery where visitors can explore the artist's work and personal life, guided by actors Stephen Fry and Joy Delima. For the first time visitors will be able to zoom in on the tiniest pigment particles in pin-sharp detail and get the opportunity to compare Vermeer's paintings.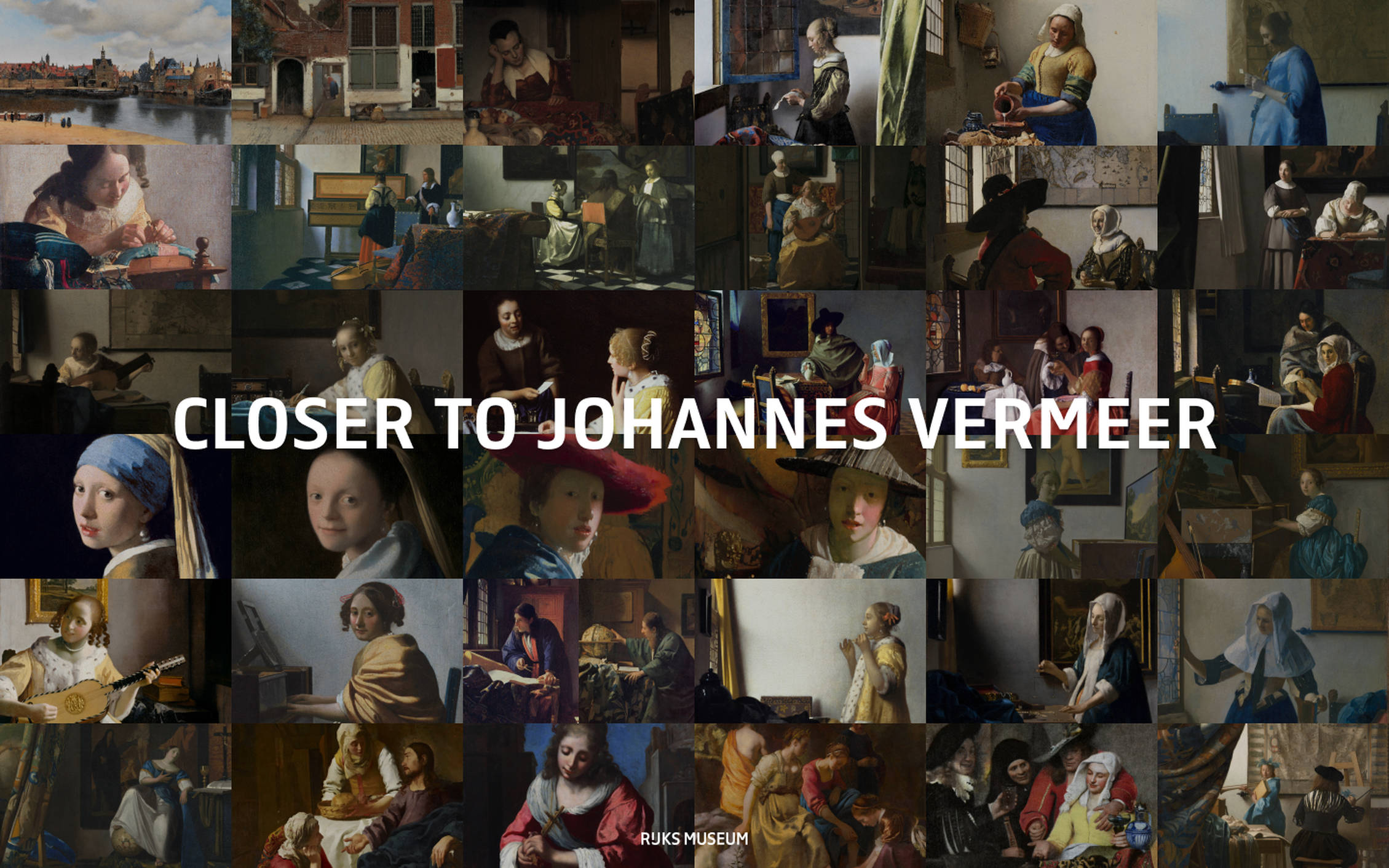 Johannes Vermeer (1632-1675) lived and worked in Delft. The artist is famous all over the world for his introverted portrayals of calm domestic scenes, the unparalleled clarity and colour of his light, and his convincing use of illusionism. Vermeer (unlike Rembrandt, for example) left behind only a very small body of work – there are just 37 known works by the artist. This interactive journey of discovery includes all 28 Vermeer paintings in the Rijksmuseum exhibition plus the nine additional works attributed to the artist. There are more Vermeers to view online than in the gallery.
Zoom in on details and themes
Where in other experiences the focus is often on individual works, here it is on the overview of the various works next to each other. The Vermeer experience juxtaposes the paintings in different ways by applying movement and specific cut-outs, so that you as a visitor can discover Vermeer's themes.
The experience also offers a rare opportunity to compare recurring motives throughout Vermeer's paintings: such as pearls, yellow jackets, curtains, maps and the use of the ultramarine. In addition, you will also discover the different emotions of stillness and wonder in the groups of paintings. From the first moment, the movement provides a telling story, in which the User Interface can quickly fade into the background.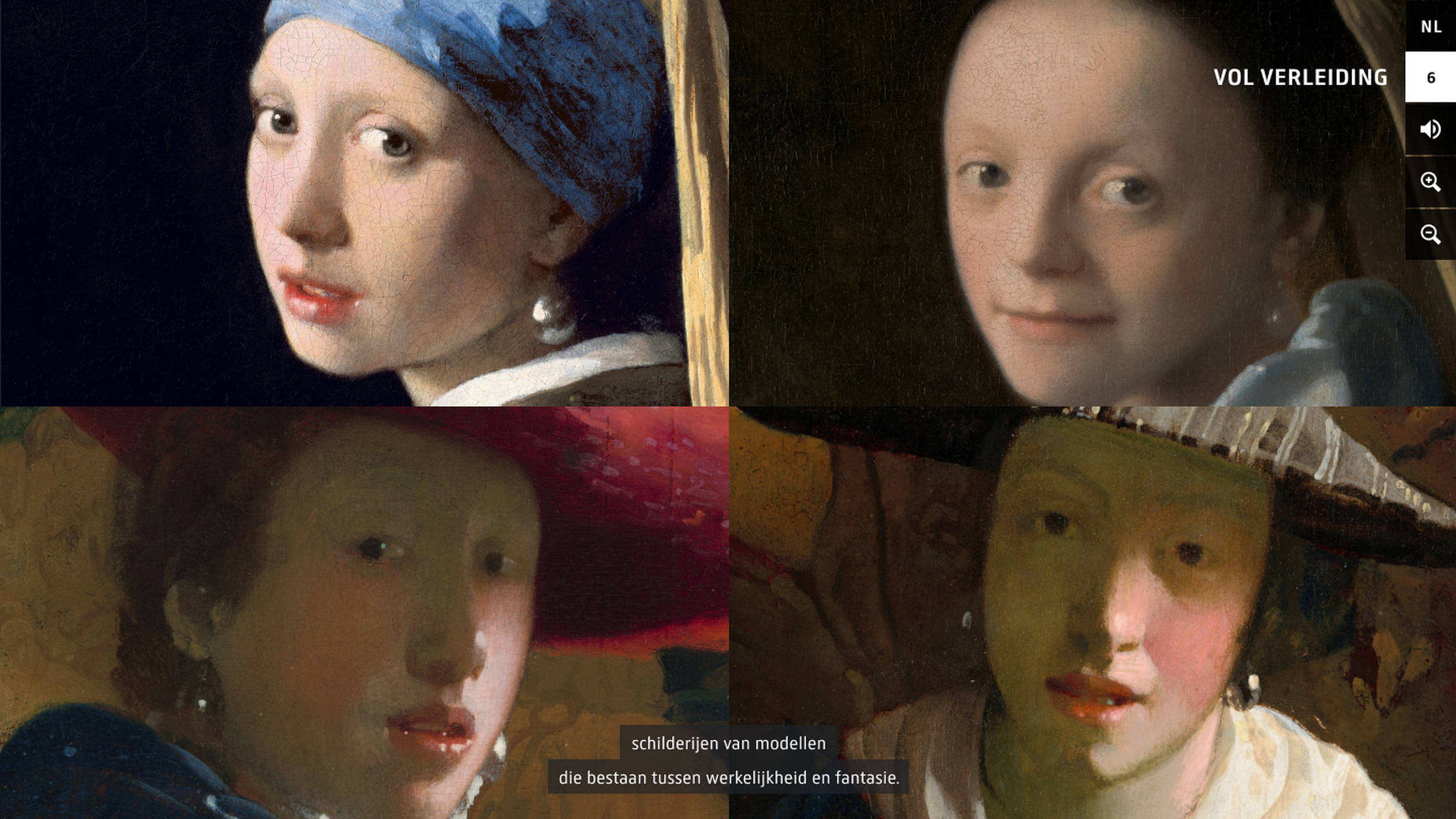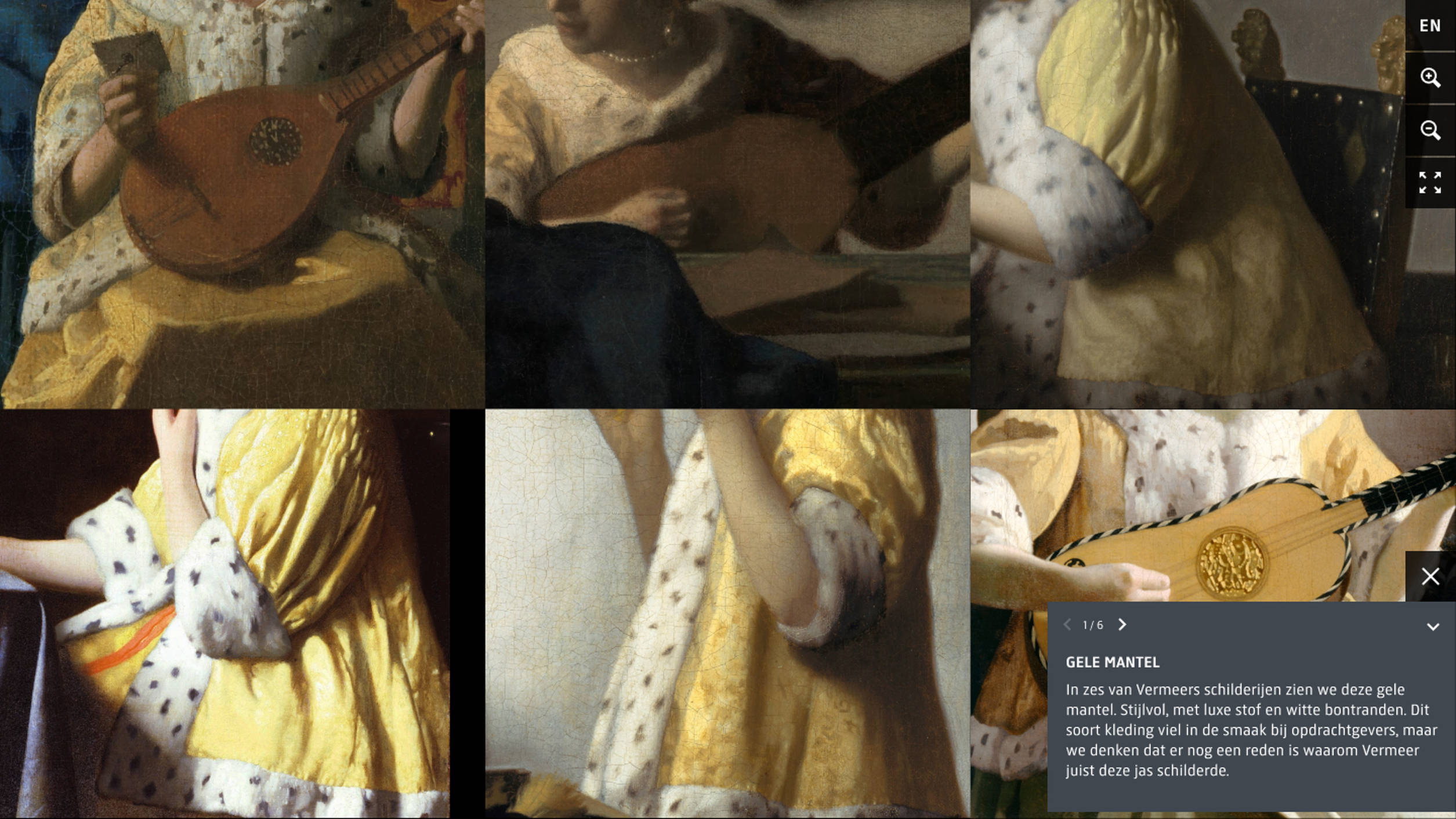 Ultra high resolutions photographs
Several of the Vermeer paintings can now be viewed at a resolution of 5 micrometer. The same technology is used that enabled the Rijksmuseum in 2022 to take the most detailed ever photograph of an art work (Rembrandt's The Night Watch). Online visitors can now zoom in on Vermeer's paintings and view even the minutest particles of pigment in ultra-sharp detail. And all without compromising performance, not even on mobile.
Get started yourself
Visitors can compare paintings themselves, look for similarities and details in Vermeer's work and create and share their own Vermeer story.
Together with
The website can be viewed at Rijksmuseum.nl/en/Johannes-Vermeer. The site was designed by Fabrique and built by digital product studio Q42. Both agencies have been working successfully with the Rijksmuseum for 20 years. The online experience Closer to Johannes Vermeer has been made possible in part by KPN.