Cases
Buying art was never this easy.
Buying art was never this easy.
At Fabrique we love art, conversion and complexity. So we jumped at the chance when RMN (Réunion des Musées Nationaux - Grand Palais) told us that it wanted to renew the official webshops of the Louvre, Musée d'Orsay and 27 other French museums. Together with the Parisian e-commerce builder Mamasam, we developed a completely new Boutique des Musées.
Challenge
Develop one new online shopping platform combining 29 museum webshops. Increase sales by offering the customer an excellent experience in terms of ease of use and museum feel.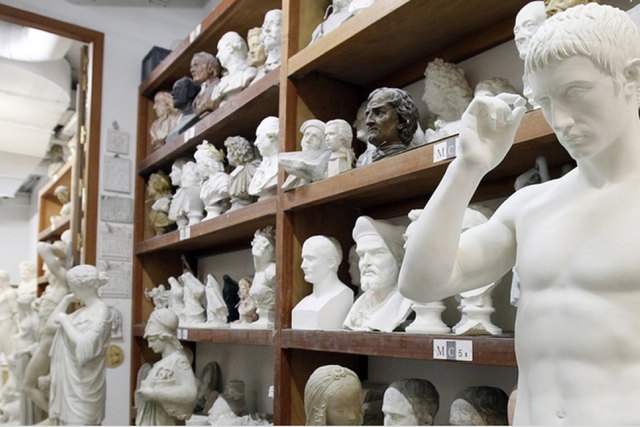 Solution
Together with RMN and Mamasam we first analysed the store's selection, the customer's wishes and the site's flows.
Clear navigation proved essential for this complex site. Within the Boutiques de Musées website each museum has its own branded environment, where visitors arrive directly from the museum website. We offer them the possibility to easily navigate within the museum shop or to expand to the full range of all affiliated museums. Products from the entire shopping platform can then be added to one shopping basket.
Through design we sought to find the right relationship between RMN branding and museum specific branding. The site was given a subtle style, which has a museum look, works commercially and offers plenty of space for value-adding content.
We developed guidelines for product photography, a concept for the category images and a content format for the themes. The chosen form and the drag & drop editorial interface, specially developed by Mamasam, means content marketing is feasible even with a small team.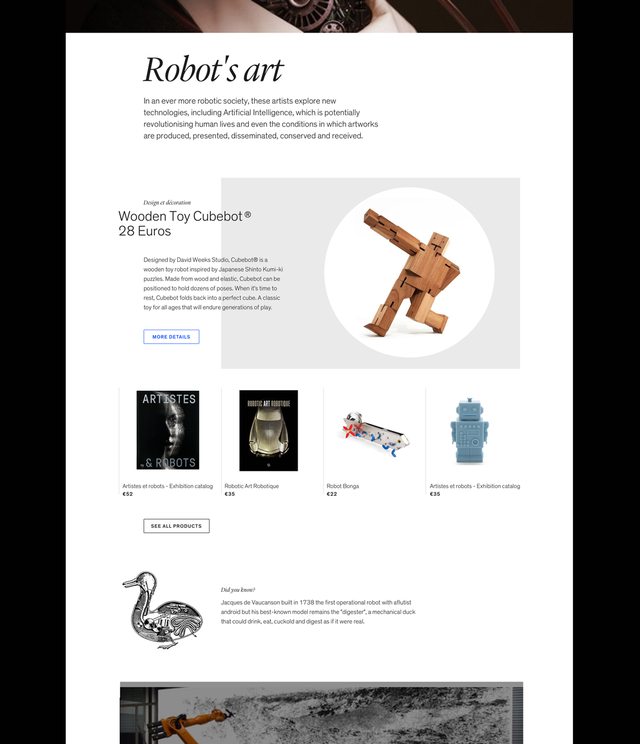 Result
One online shopping platform combining 29 webshops which inspires visitors and increases sales.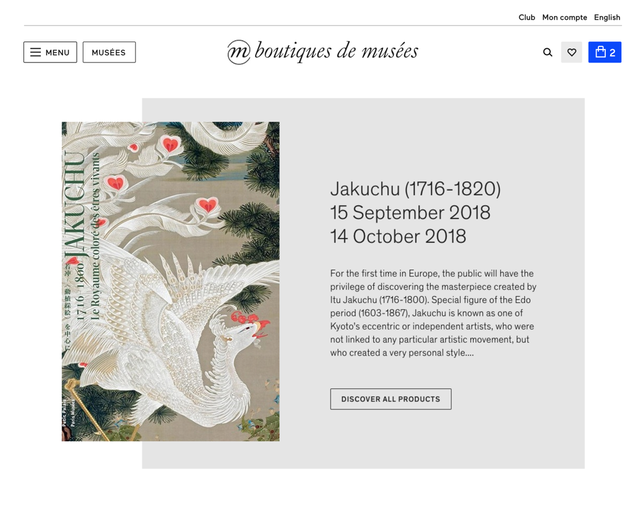 Would you like to know more?