Viktor&Rolf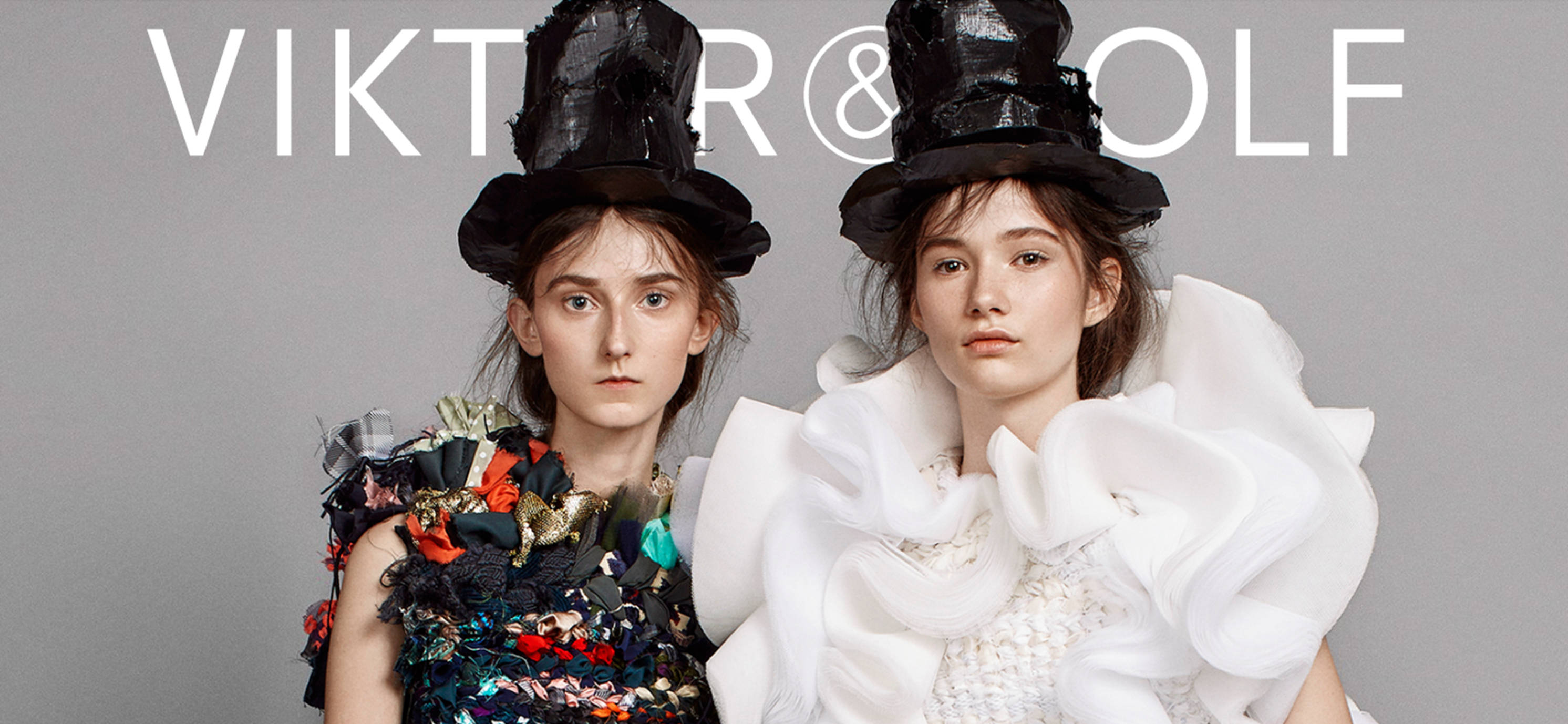 Fashion house Viktor&Rolf operates at the very intersection of art and fashion. Viktor&Rolf seek out the extremes in extravagant and theatrical projects. Fabrique designed viktor-rolf.com, an online magazine, museum and web store all in one.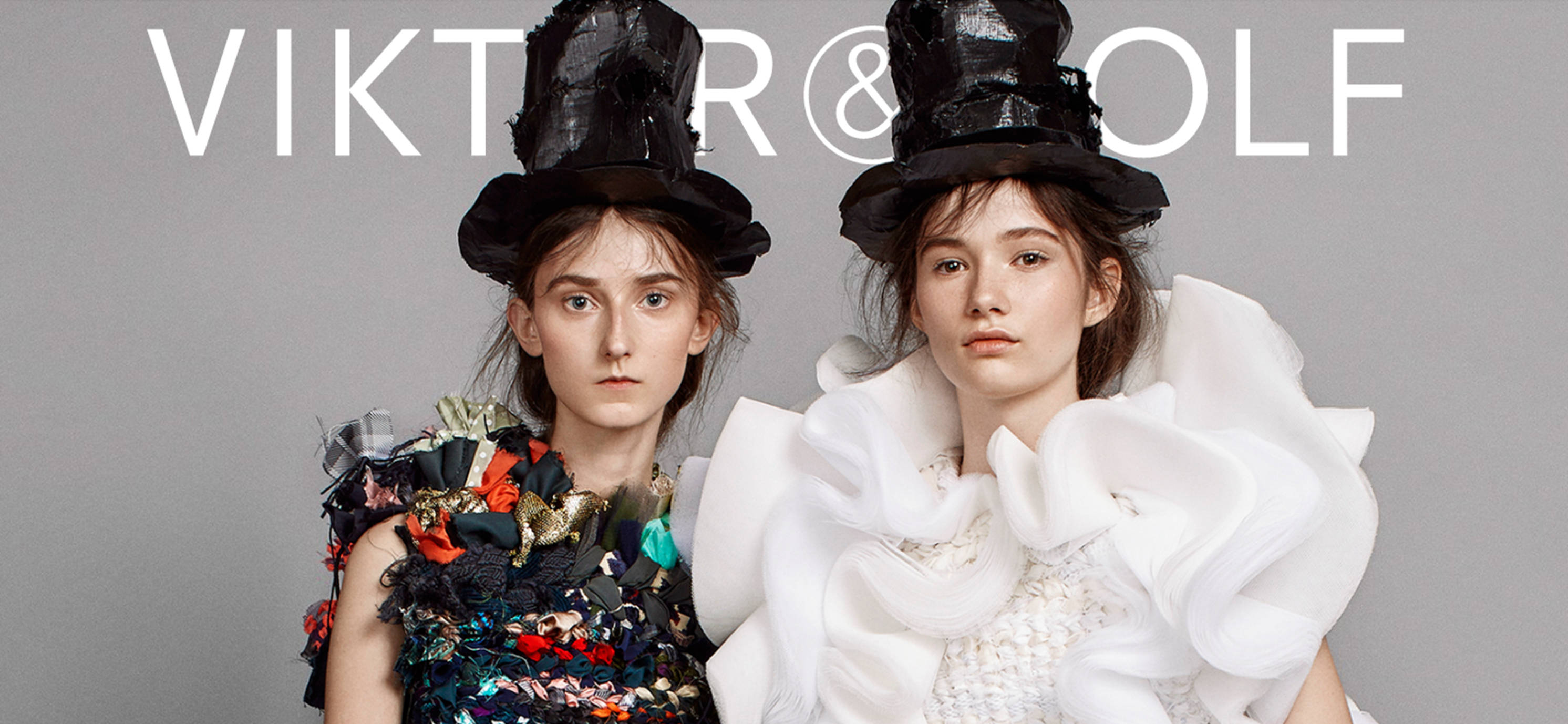 Haute couture webshop design
The haute couture web design showcases collections and a history of nearly 25 years of Viktor&Rolf. A site that leaves plenty of space for the experiments of the duo.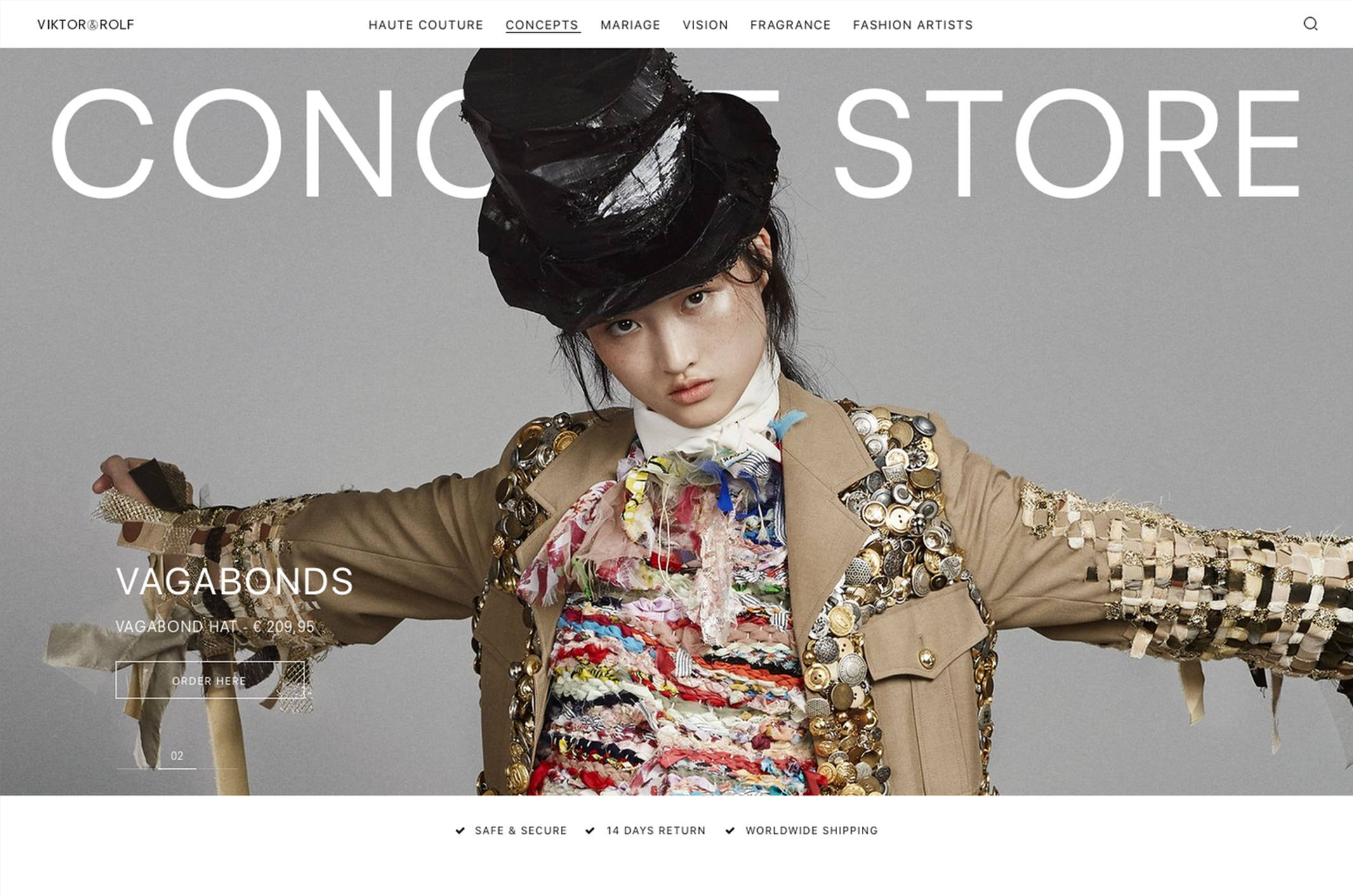 For sale: from marriage to couture
Viktor&Rolf are moving forward. The innovative designer duo have recently added new collections to their work: 'marriage', 'vision' (the iconic V&R glasses), and capsule collections of their famous concepts. The special thing is that a large part of work can be purchased online in the web store that we developed for them. Including the unique couture pieces.
Website with the look and feel of a fashion magazine
a glossy magazine with spreads, quotes, articles (with regular editorial formats such as 'Behind the scenes') and, above all, plenty of space for photos and videos.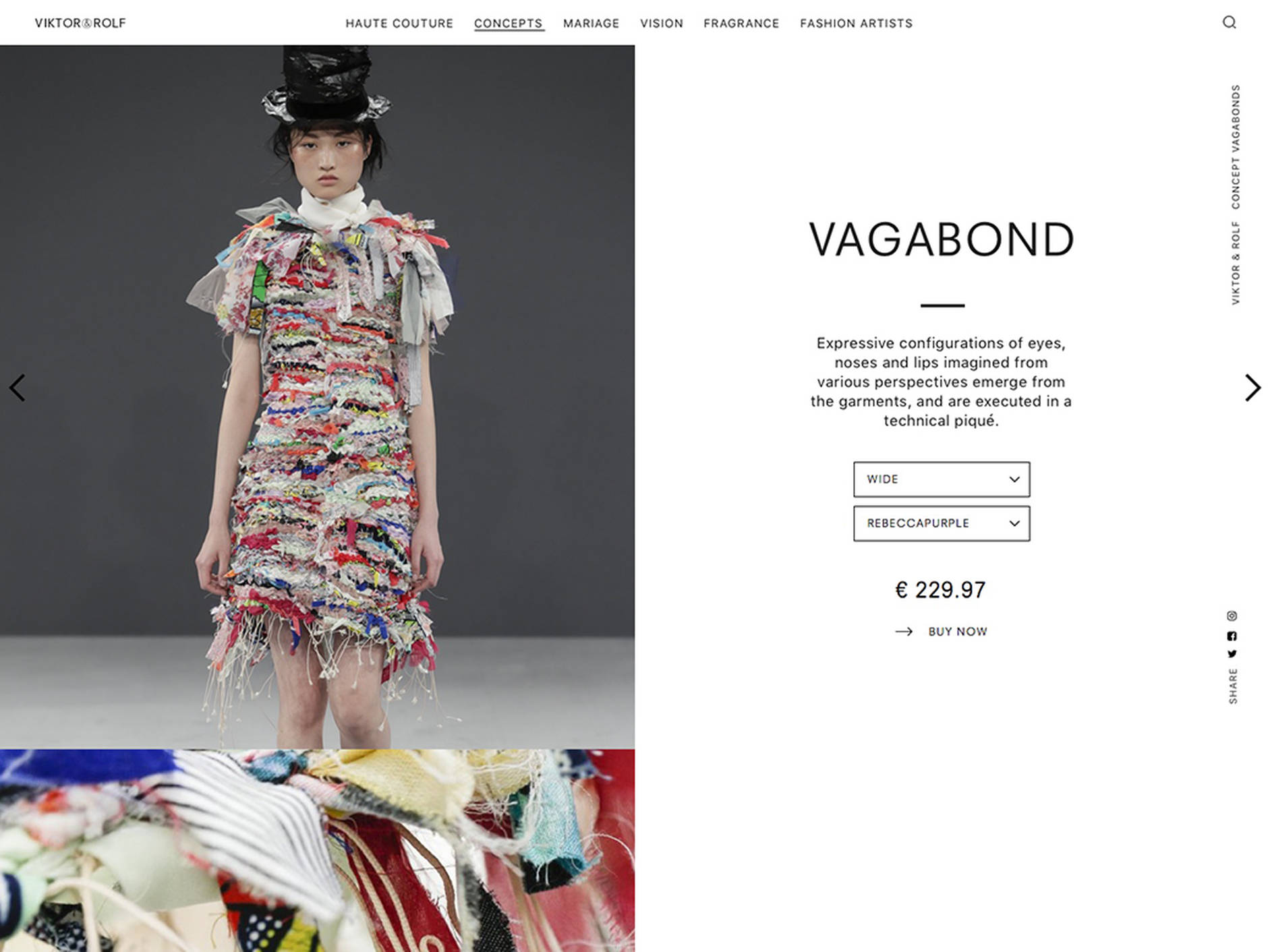 Viktor-rolf.com brings the catwalk right into your home. In a tasteful way, we helped fashion artists Viktor&Rolf create a strong brand for accessible, international e-commerce.