Cases
Haute couture webshop design.
Haute couture webshop design.
Fashion house Viktor&Rolf operates at the very intersection of art and fashion. Viktor&Rolf seek out the extremes in extravagant and theatrical projects. Fabrique designed viktor-rolf.com, a webshop that leaves plenty of room for this dynamic duo's experiments.
Question
Create a webshop that brings our concepts to the forefront.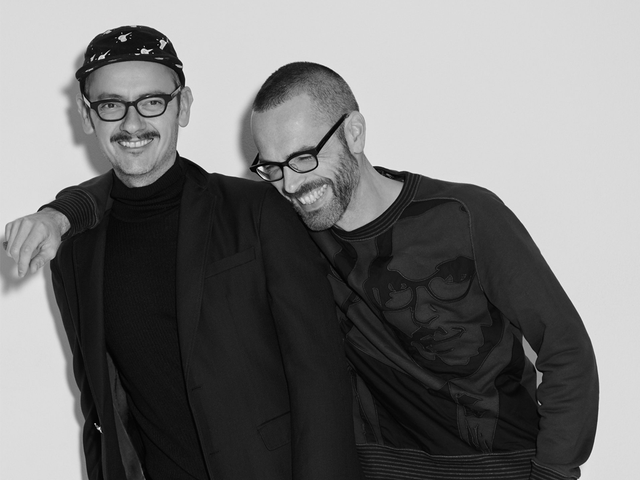 Solution
A website with the look and feel of a fashion magazine; a glossy magazine with spreads, quotes, articles (with regular editorial formats such as 'Behind the scenes') and, above all, plenty of space for photos and videos.
The haute couture web design showcases collections and a history of nearly 25 years of Viktor&Rolf. But above all, we made the collection and accessories available to enthusiasts the world over.
We brought smart segmentation with marriage, vision (the iconic V&R glasses), concepts and capsules (separate products). From eyeglasses to wedding gowns, and from design sketch to a complete haute couture outfit: it's all for sale in the webshop.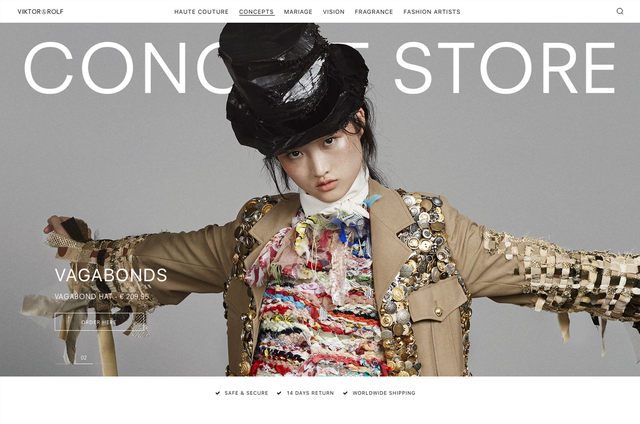 Result
Viktor-rolf.com brings the catwalk right into your home. In a tasteful way, we helped fashion artists Viktor&Rolf create a strong brand for accessible, international e-commerce.
Would you like to know more?