Naturalis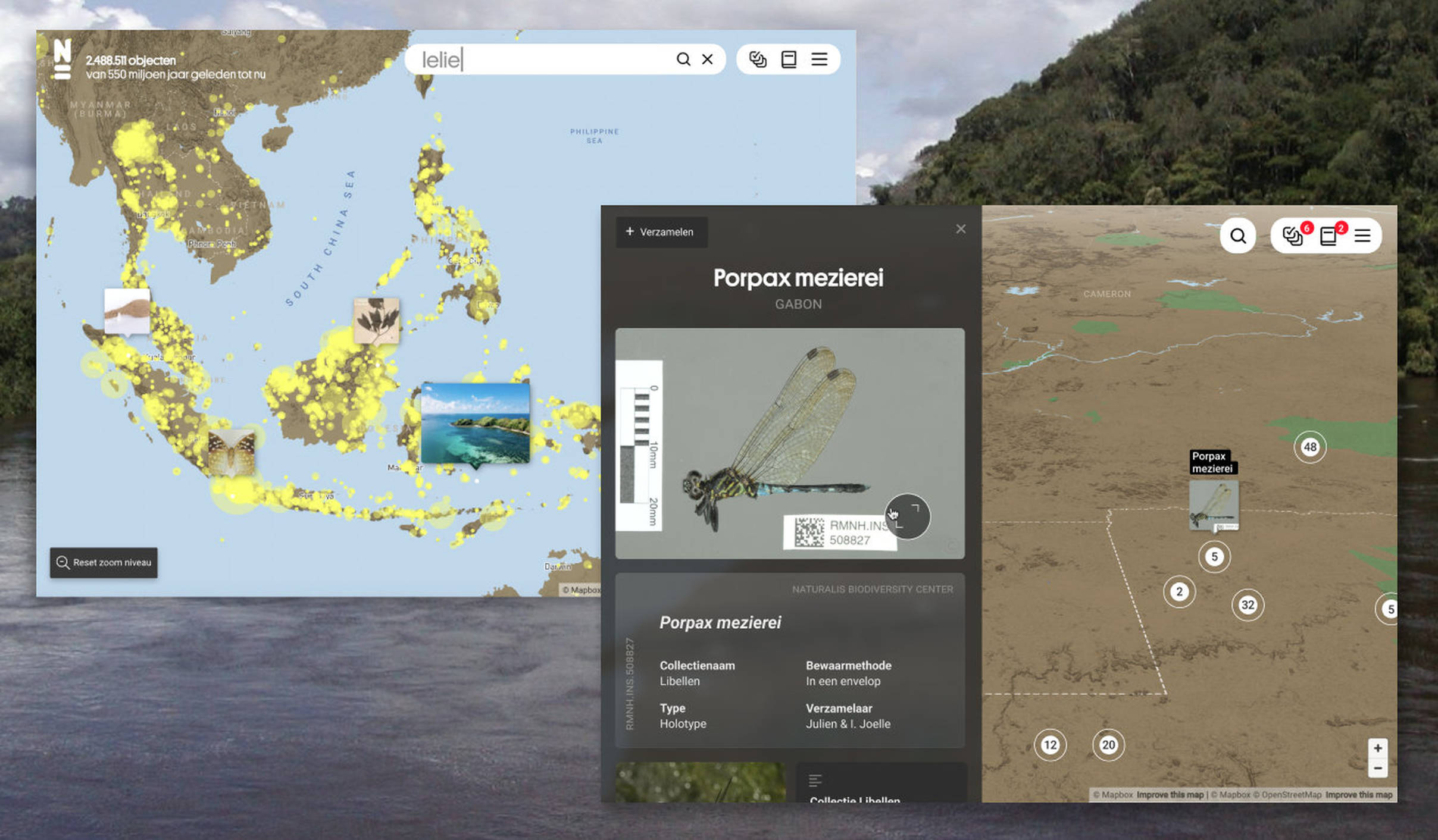 How do you digitize a collection of 2.5 million objects? That was Naturalis' challenge. Our answer: Expedition Online. An online platform allowing anyone with an internet connection to access the entire collection.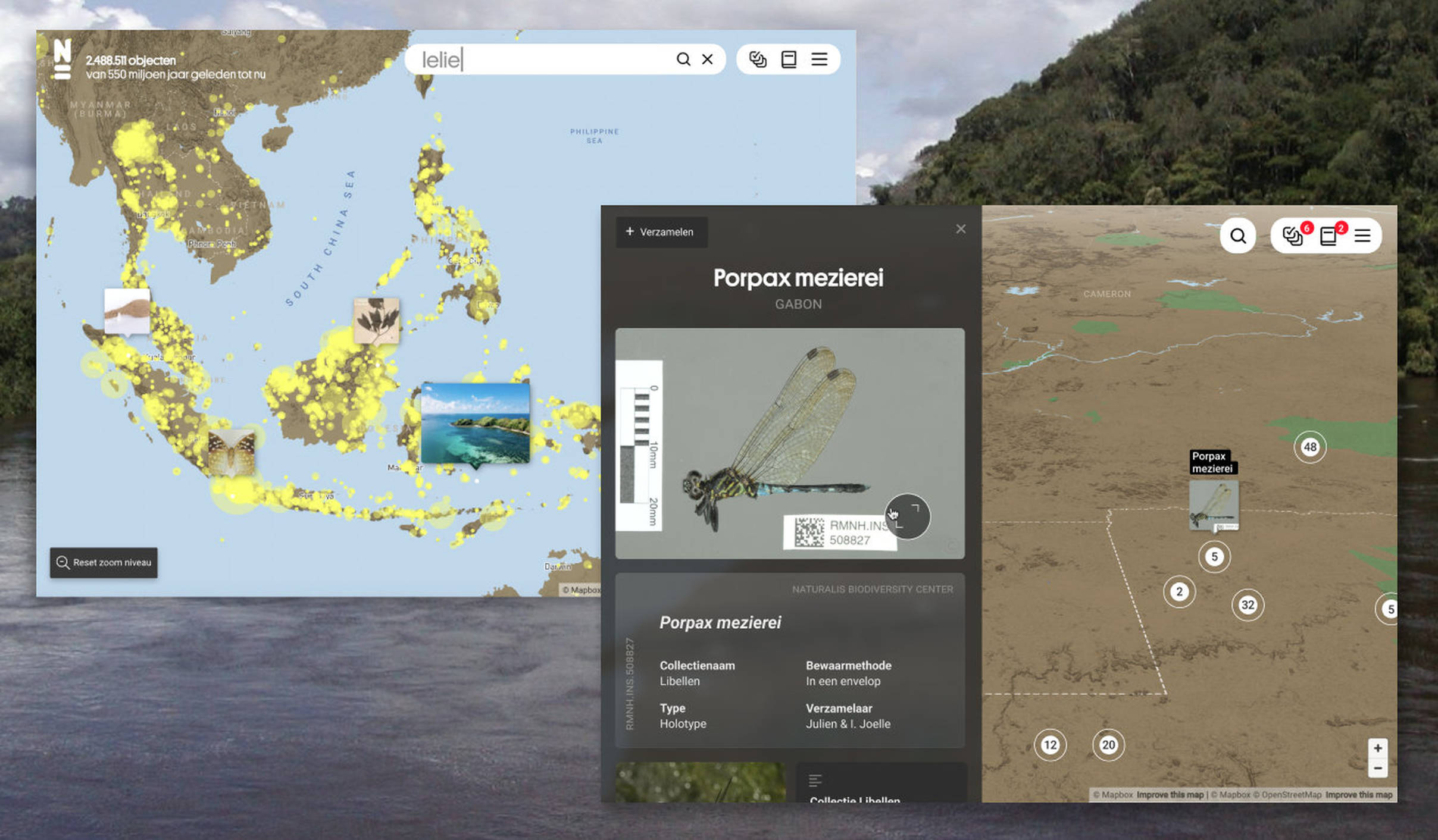 Naturalis is the Netherlands' national biodiversity research institute. Its daily work is describing, understanding and preserving biodiversity. The institute has collected millions of objects, not all of which can fit in a museum. Many of these precious objects are stored in depots, only available to scientists and researchers. But not anymore!
All finds on the world map
Expedition Online lets you discover where each of the 2.5 million objects was found. A world map brings out the explorer in all of us. Each find has data attached, descriptions and images, sourced not only from Naturalis, but also from Wikipedia and Google. Users can scroll through and zoom in and out of the world map, revealing more finds with every movement. Every spot on the map has something new to show, encouraging curiosity and exploration.
Join the expedition
Have you always wanted to dig for dinosaurs, or do you wonder how a Naturalis' "cutting team" sets to work when a whale washes up on the Dutch coast? Then the curated expeditions are just the thing for you. These expeditions have been created by Naturalis employees based on their own interests, using their own photos and videos, and supplemented with images and information from the archives. They can also be found on the world map.
Editors can use the CMS to highlight objects on the map, so that users won't miss out on the most important finds and best expeditions.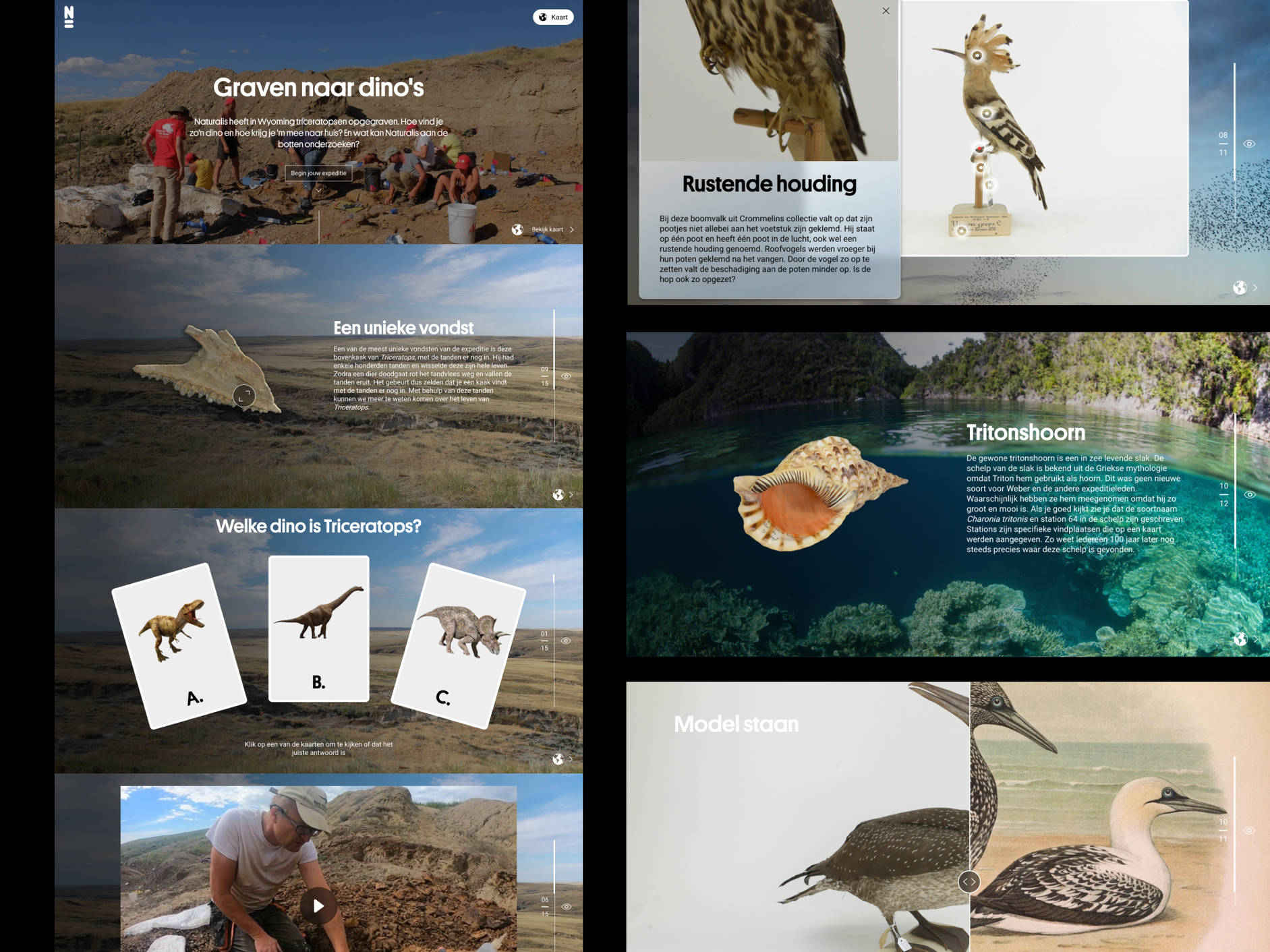 The Expedition Online Log
With the logbook functionality, we hope to bring out the researcher or scientist in everyone. Visitors can collect favorite objects, and create their own page in the Expedition Logbook. This is also a great resource for teachers, for example as part of a biology assignment. The logs are visible to all users of Expedition Online and can be shared on social media.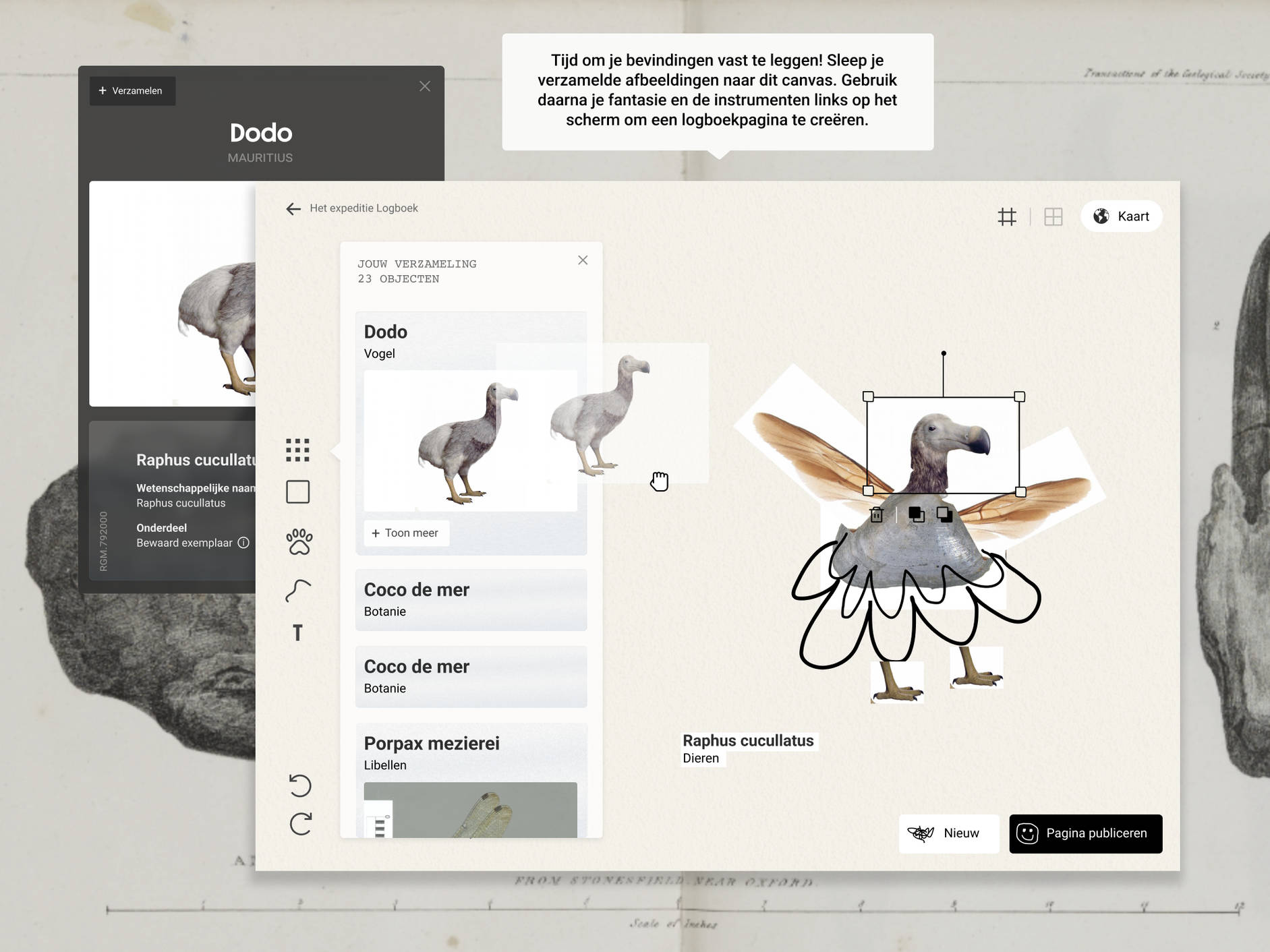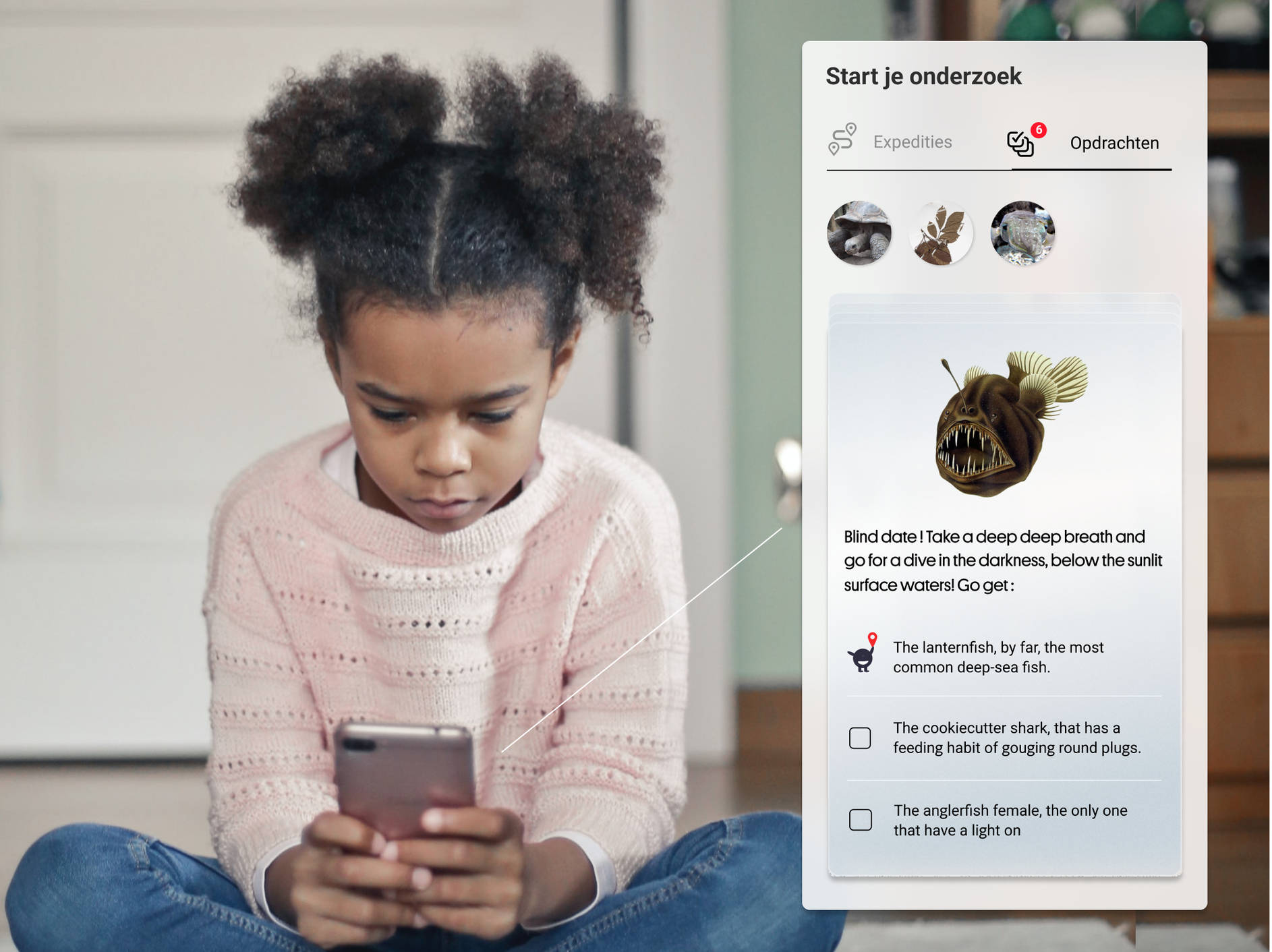 Life-size Naturalis animals up close and personal
In order to promote Expedition Online, we came up with a social media campaign that allows you to see 3D Naturalis animals up close. In other words, life-size! You can choose an animal in the campaign dashboard, a black-footed penguin for example, and using the camera on your smartphone you can make it appear right there in your room. This way you can admire the animal from all sides, and of course share it with your friends.
Developed together as a white label
Our consortium, consisting of Fabrique, Q42 and Naturalis, developed Expedition Online using public funding. Partly because we were working with community funds, we explicitly chose to design as a white label. This edition of Expedition Online was designed for Naturalis, but the platform is also available for other parties who want to share their collections with a large online audience. The Natural History Museum Rotterdam will be the second museum to unlock its collection using this platform.
Q42
Stimulation Foundation Creative Industry
Mondriaan Foundation
Foundation for cultural participation
Prins Bernhard Cultuurfonds