Zuidas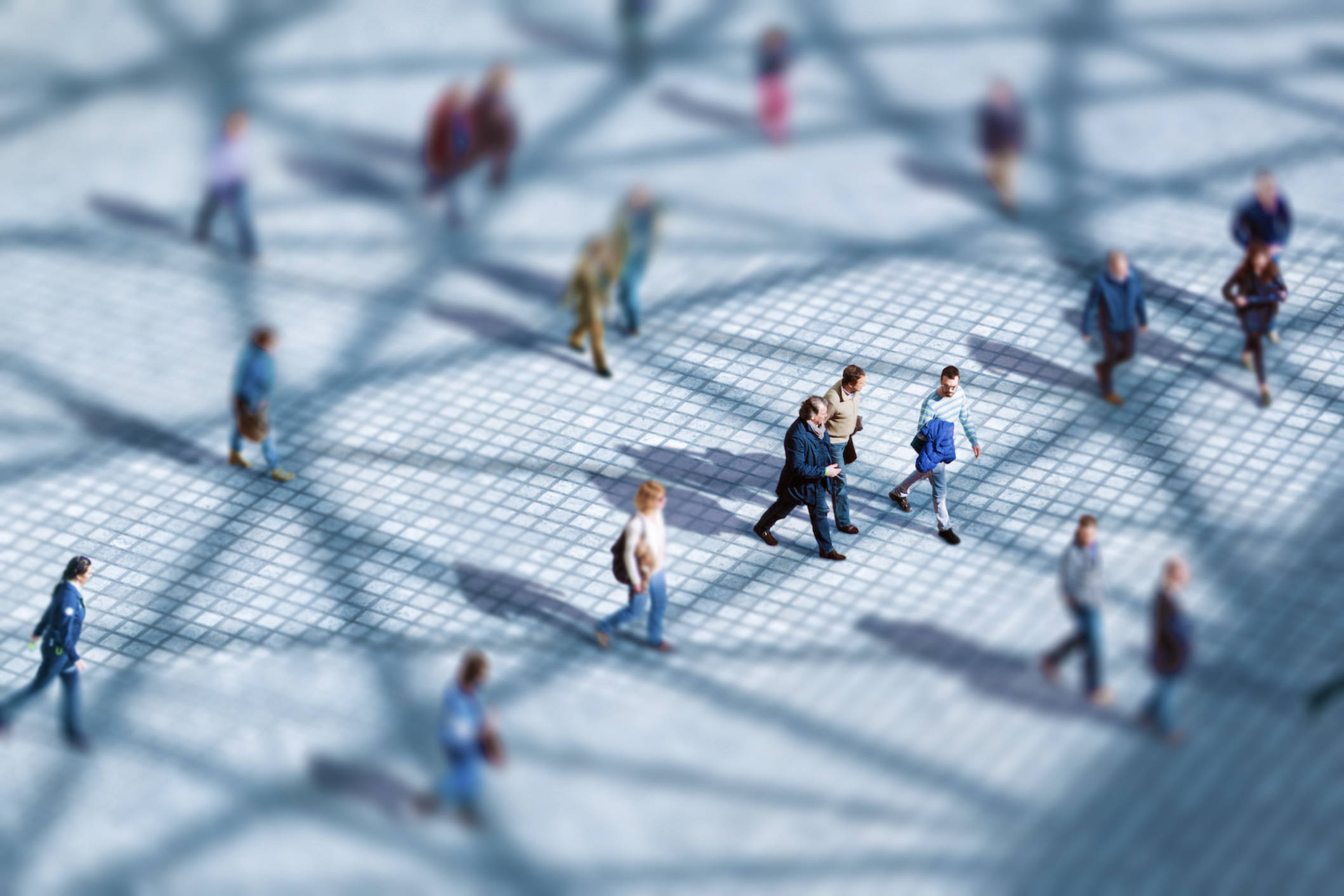 The Zuidas area in Amsterdam is thriving. The new building operation Zuidasdok will be improving accessibility in the coming years and will allow Zuidas to become an urban centre for habitation, work and recreation. But the extensive works will also cause inconvenience. Fabrique has developed a campaigns and communications concept surrounding this ambitious project.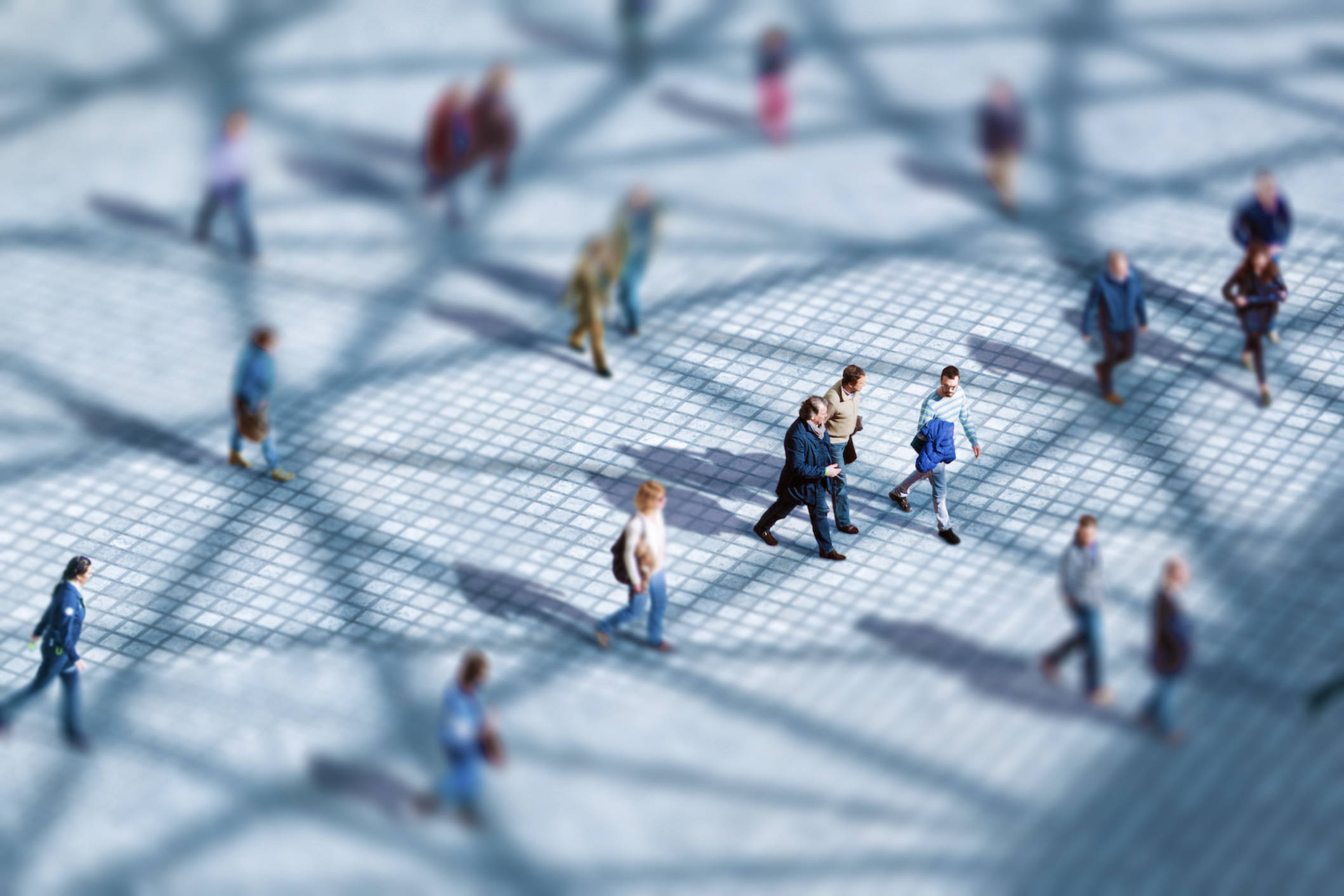 The extensive works will cause the necessary inconvenience. We develop a campaigns and communications concept surrounding this ambitious project.
The new brand of Zuidas
By putting the inconvenience into perspective we are promoting understanding among all parties. So that inhabitants, travellers, employees and companies don't only accept the inconvenience, but start to see the ambitious project as their own.
The new brand of Zuidas is all about opening the dialogue, informing people and forging connections. With honesty and empathy we put everything into perspective: the buildings, the changes, the nuisance, the duration and the quality of life.
Ambition and success were concepts that already belonged to Zuidas. We have added quality of life. By giving perspective to everyone who lives, works or travels in Zuidas, we are giving the area and the building activities a human face.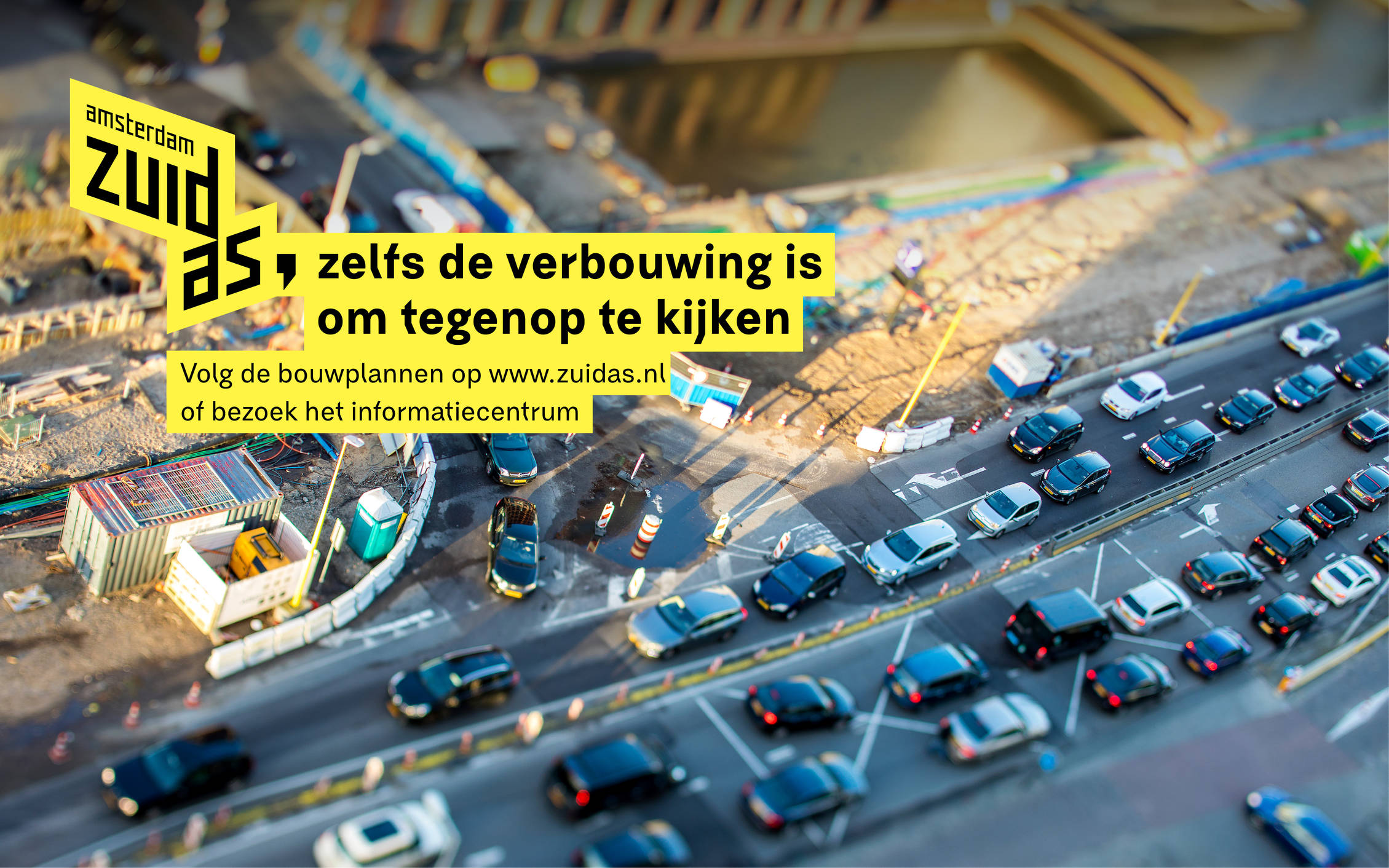 By using tilt-shift photography, buildings, roads and people are made to look like miniatures. That way the buildings and the building work become more friendly-looking and easier to take in. Impressive, but not elusive. Ambitious, but welcoming.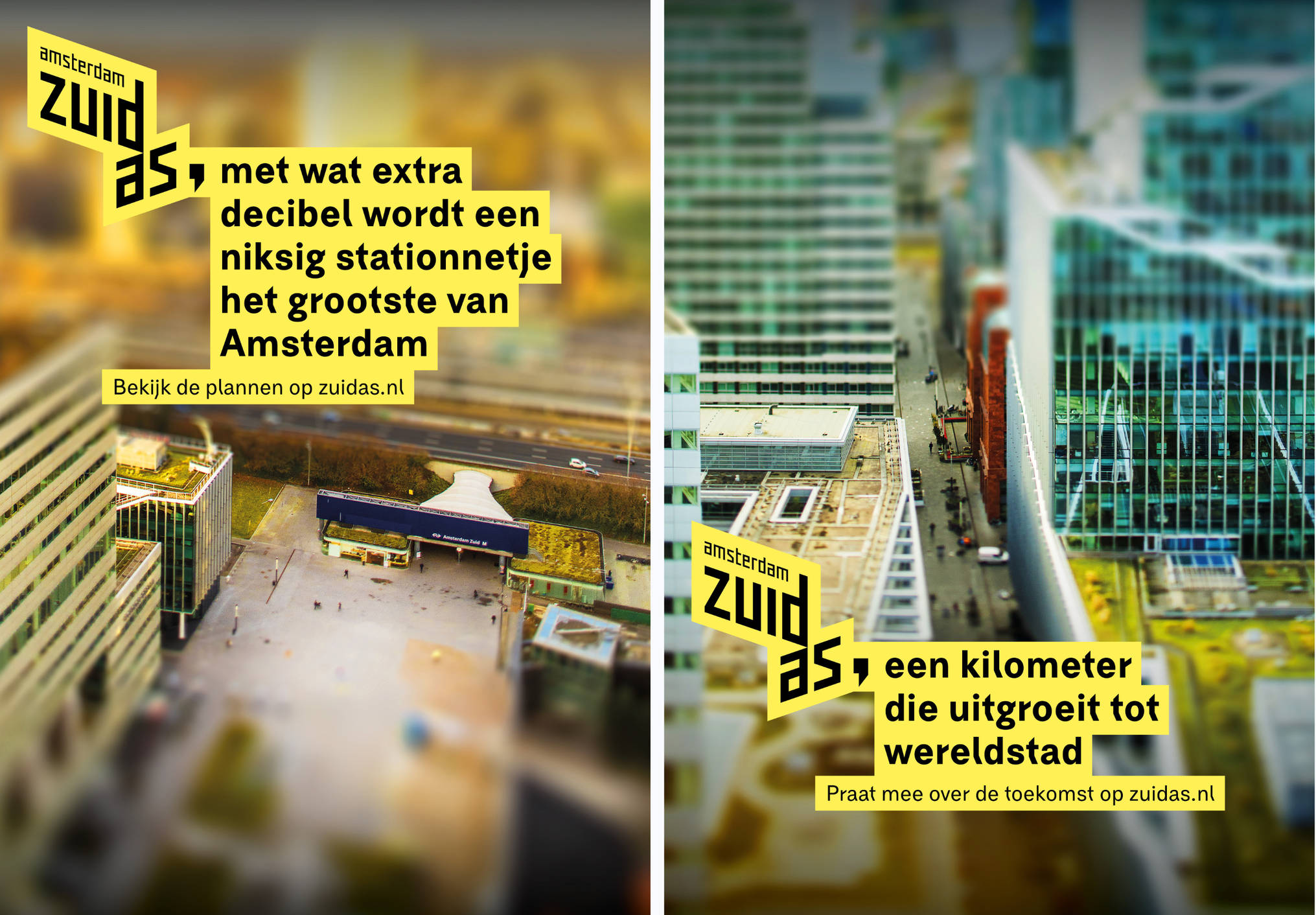 Campaign
Zuidas has a clear, helpful, sympathetic and spontaneous personality. And will sometimes give you a cheeky wink. The new Zuidas logo will always be accompanied by a short or a long message. The characteristic comma forms a bridge between the sender and the information.