Bever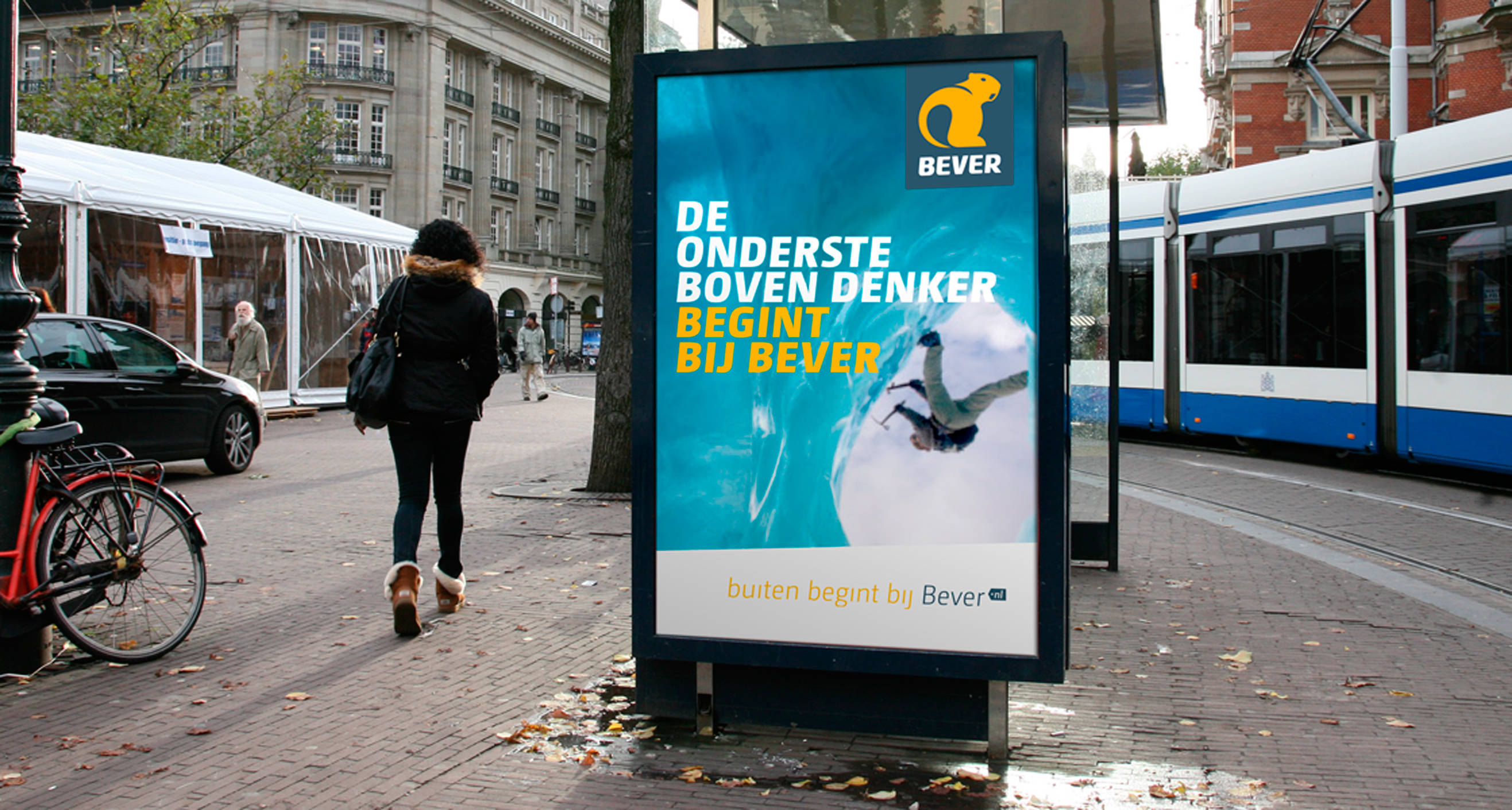 Bever was already a successful brand among the fervent outdoor & travel enthusiasts. But Bever felt that it could be getting more out of its brand. Fabrique took care of the entire brand process of Bever. From the mission and vision through to the campaigns.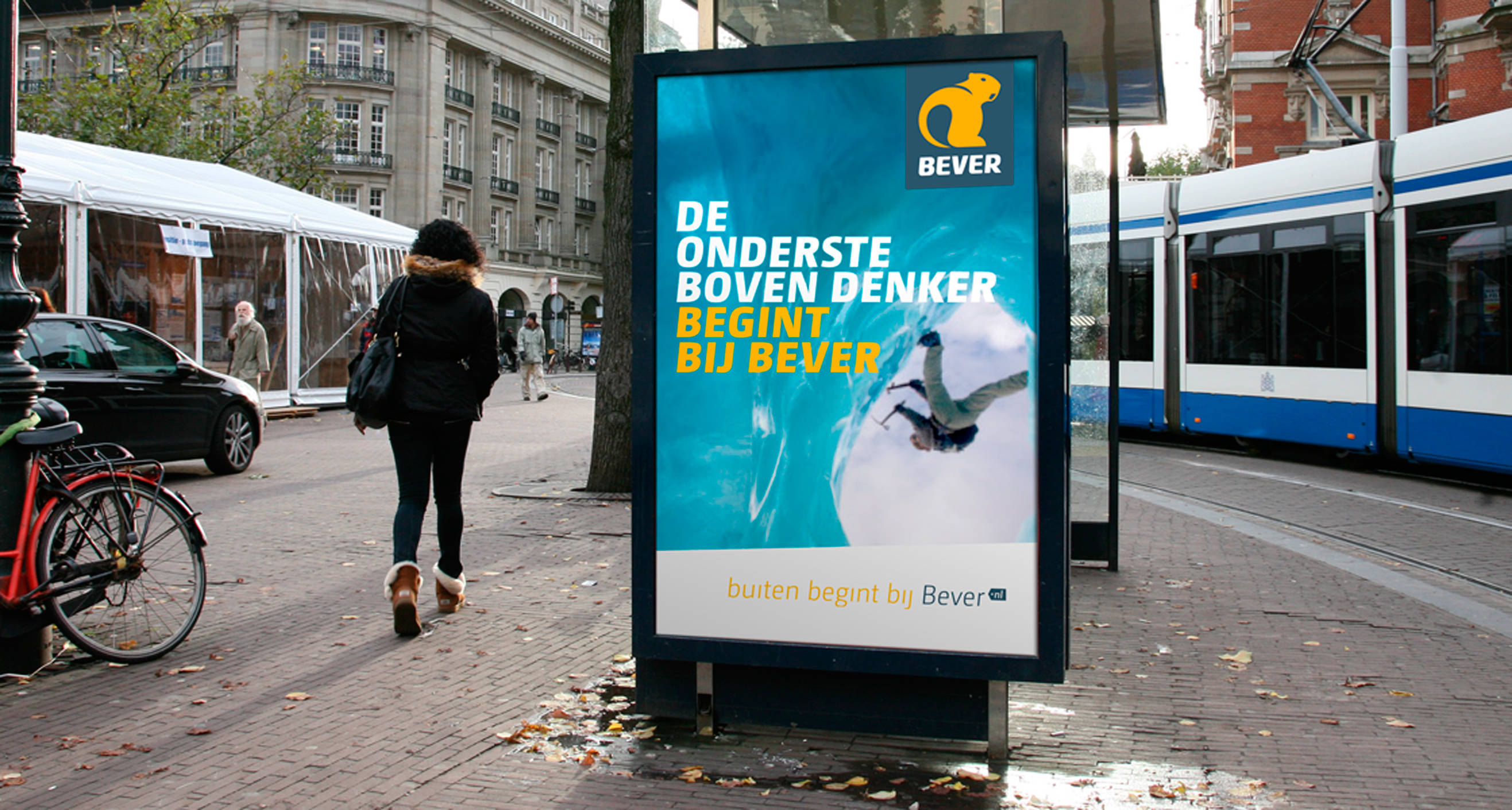 How do you position a strong brand, with a slightly 'sandals-with-socks' image completely in now? How do you activate people who are not going to climb Mount Everest, but who are in need of good advice?
Communication for all touch points
We helped Bever with thinking again what the brand stands for. Together we found out that Bever is convinced that being outside is good for people and nature. And therefore Bever is there to help her clients to go outside. On that basis we develop our communication at all touch points, from the online shop to the radio commercials.
Target group
We broadened the target group. Turned 'Outdoor & travel' into 'Just go outside'. Because Bever is not just there for the dedicated mountain climber. Bever is also the place to go for a raincoat for your Sunday walk in the woods. And we claimed market leadership. We got rid of the slightly 'sandals-with-socks' image that Bever was lumbered with. We gave Bever a new image of a daring and independent leader; a company that pushes boundaries.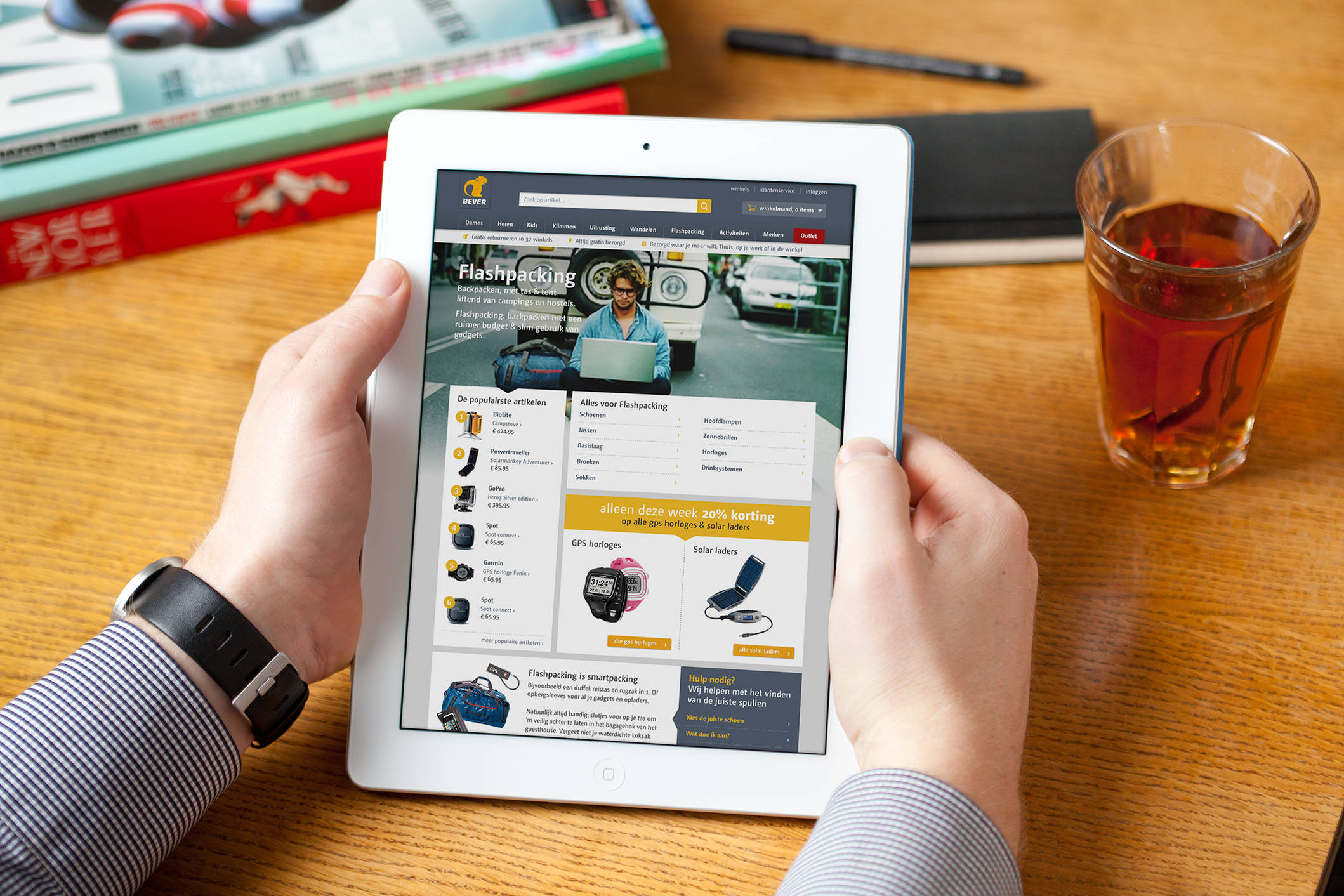 Identity
We translated the new identity into captivating photography and a suitable tone-of-voice and payoff. Summer and winter, cycling and walking, falling down and getting up again: Outdoors starts at Bever.
A catalogue, a website, a short film and campaigns, all with a single clear brand message. But above all an extraordinary change of attitude at Bever: from the shops to the head office, they now believe in the new brand.