Museum van de Geest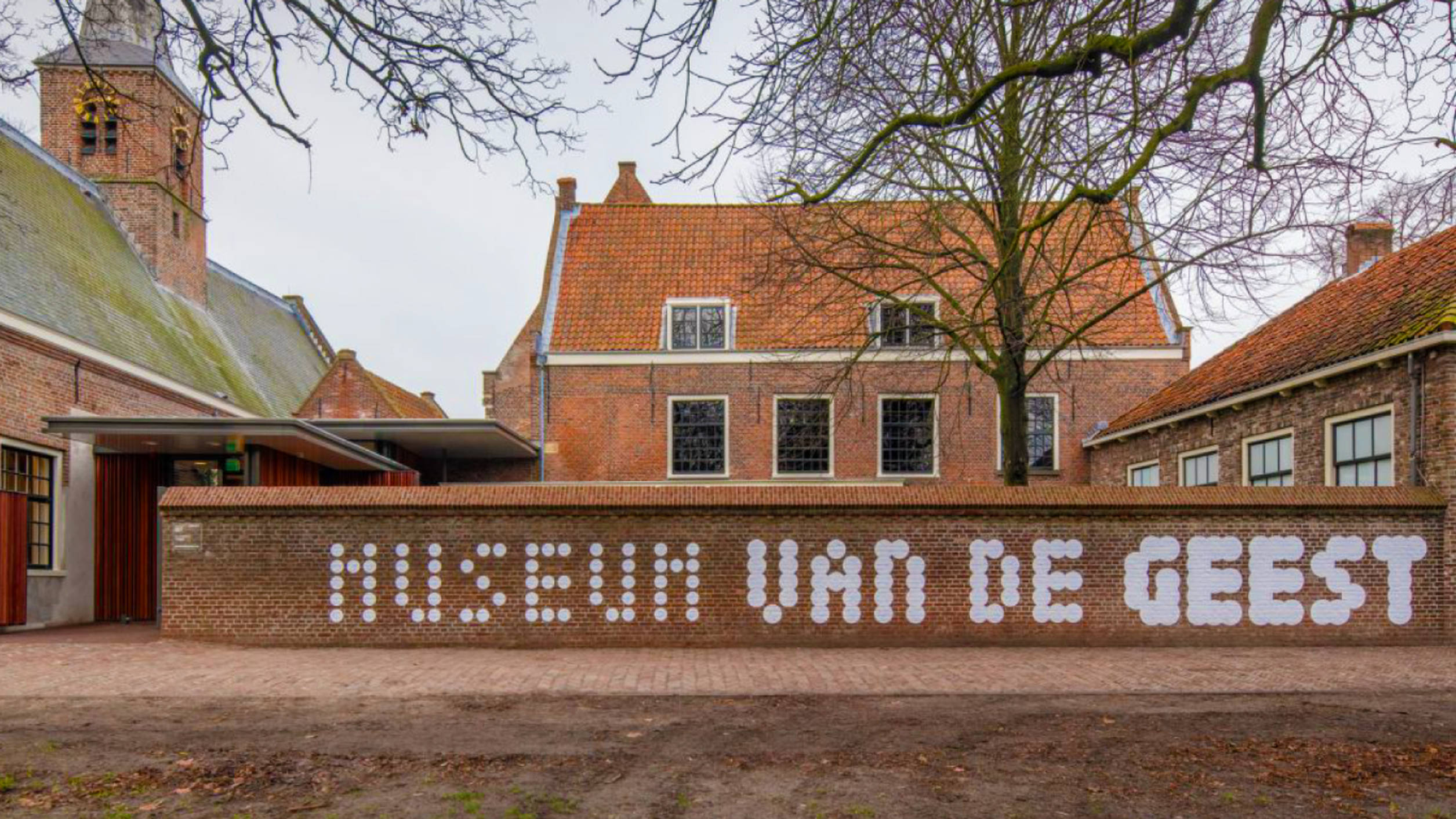 The Museum of the Mind, formerly known as Museum Het Dolhuys, opened its doors in November 2020. It is an interactive museum that lets you discover more about your own mind and the minds of others. We gave the museum a new brand strategy, name and visual identity, and we spearheaded the opening campaign.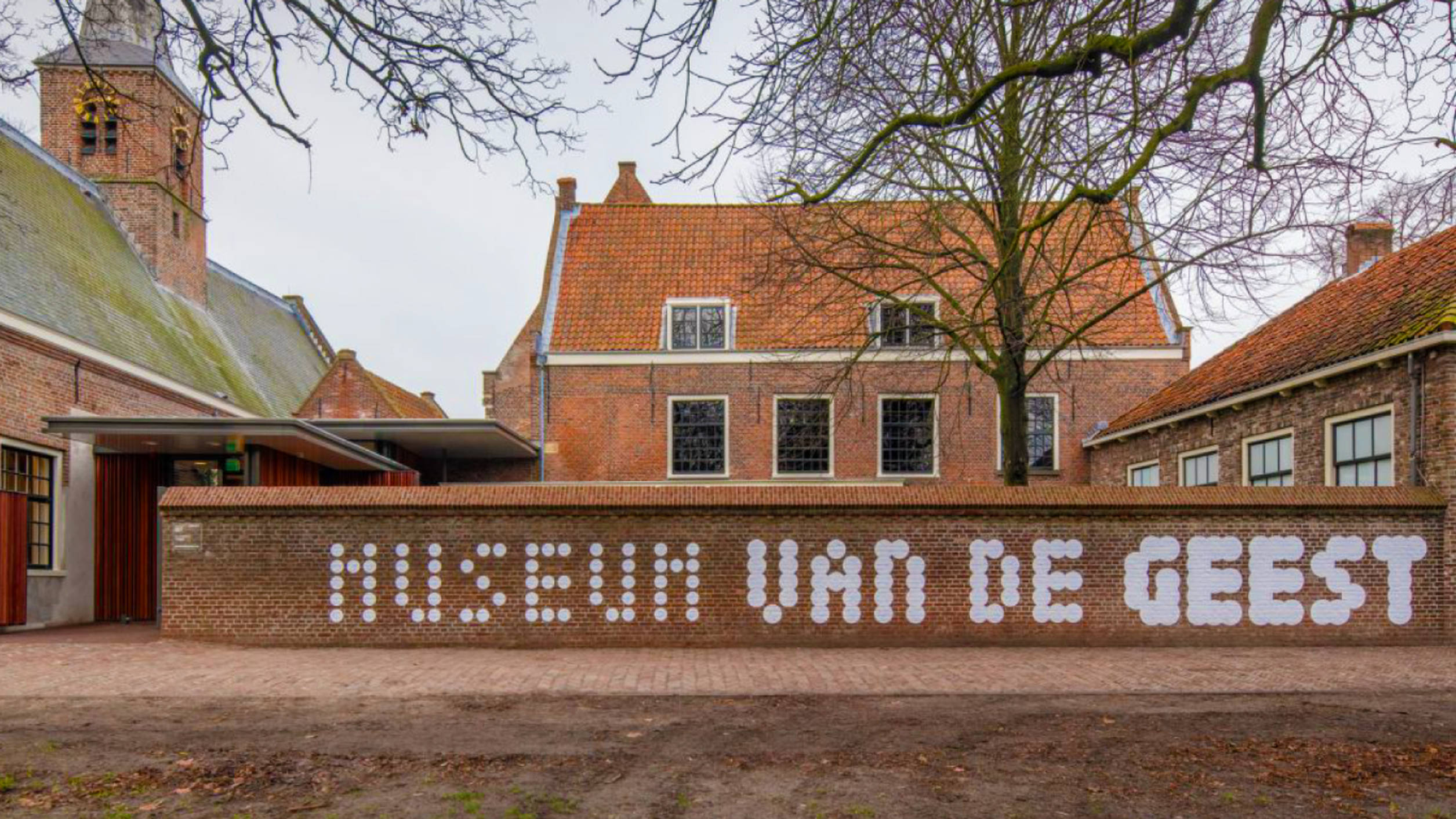 The Museum of the Mind (Dutch name: Museum van de Geest) invites the visitor to undertake a 'search for the mind' along a very diverse route, with personal stories and many works of art, but also with information about the history of psychiatry.

Every mind matters
The museum staunchly advocates an inclusive approach to its subject. Everyone matters, there are no distinctions, the museum embraces the diversity in how we think and act and seeks to remove stigmas about mental health. Every mind matters. Every mind has its place in the world.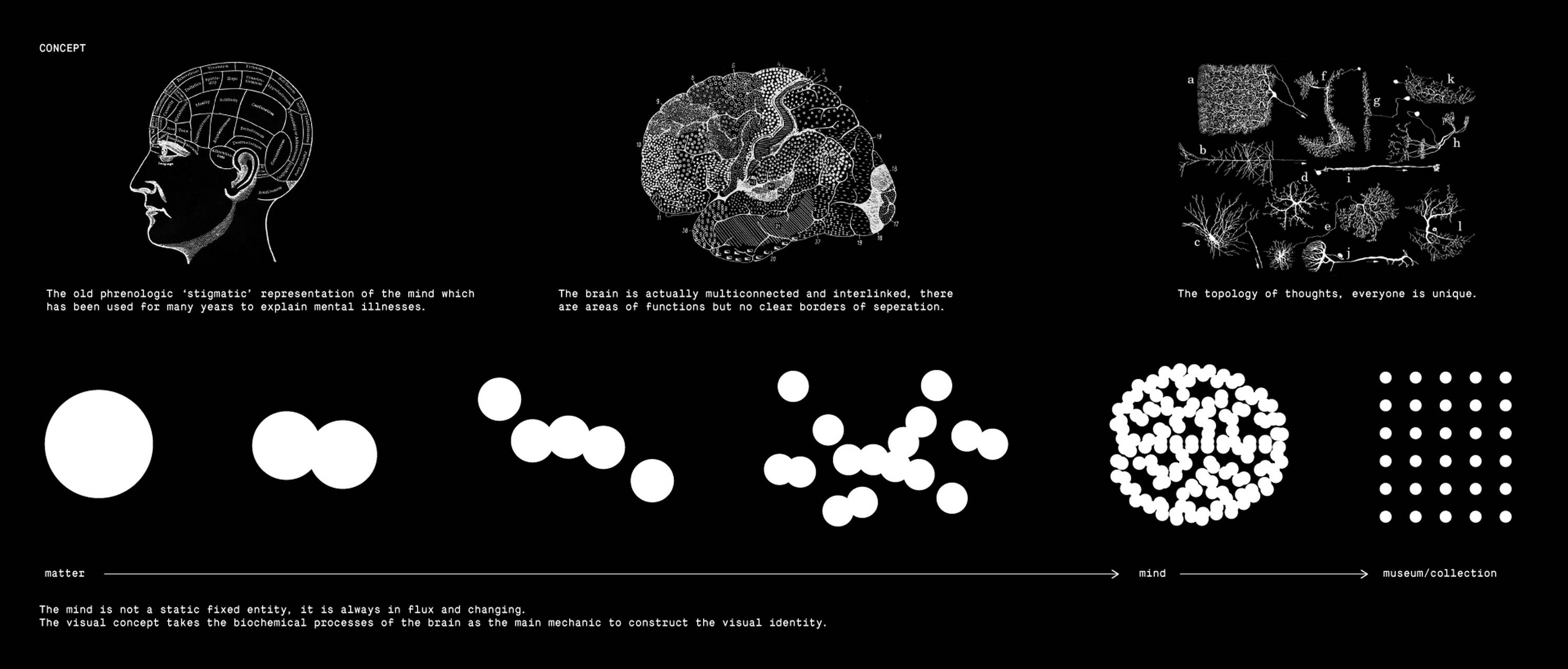 Neurons that connect
Thoughts are created in our brain through billions of nerve cells that connect and disconnect. This biological process forms the basis of the new visual style. The dots are neurons that connect and disconnect and together form a flexible style. The style matches the museum's principles: associative, emergent and egalitarian.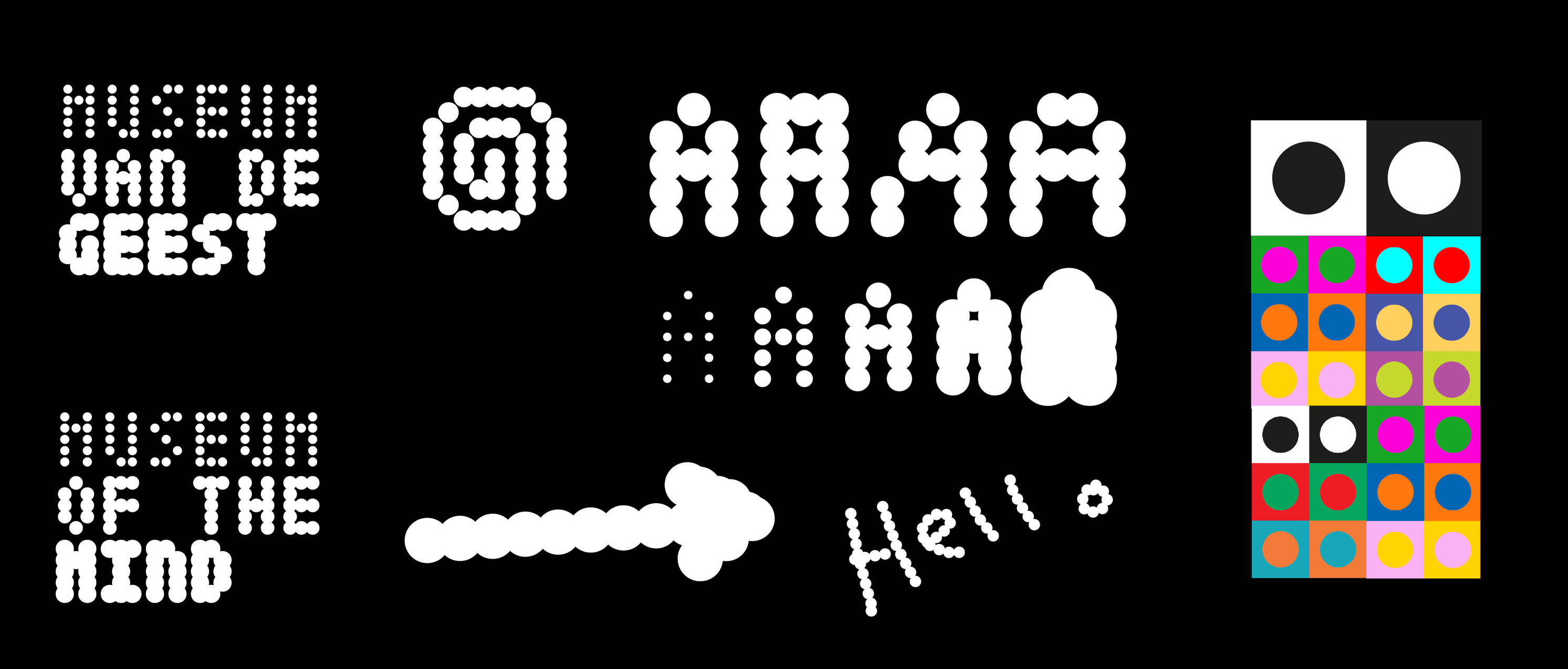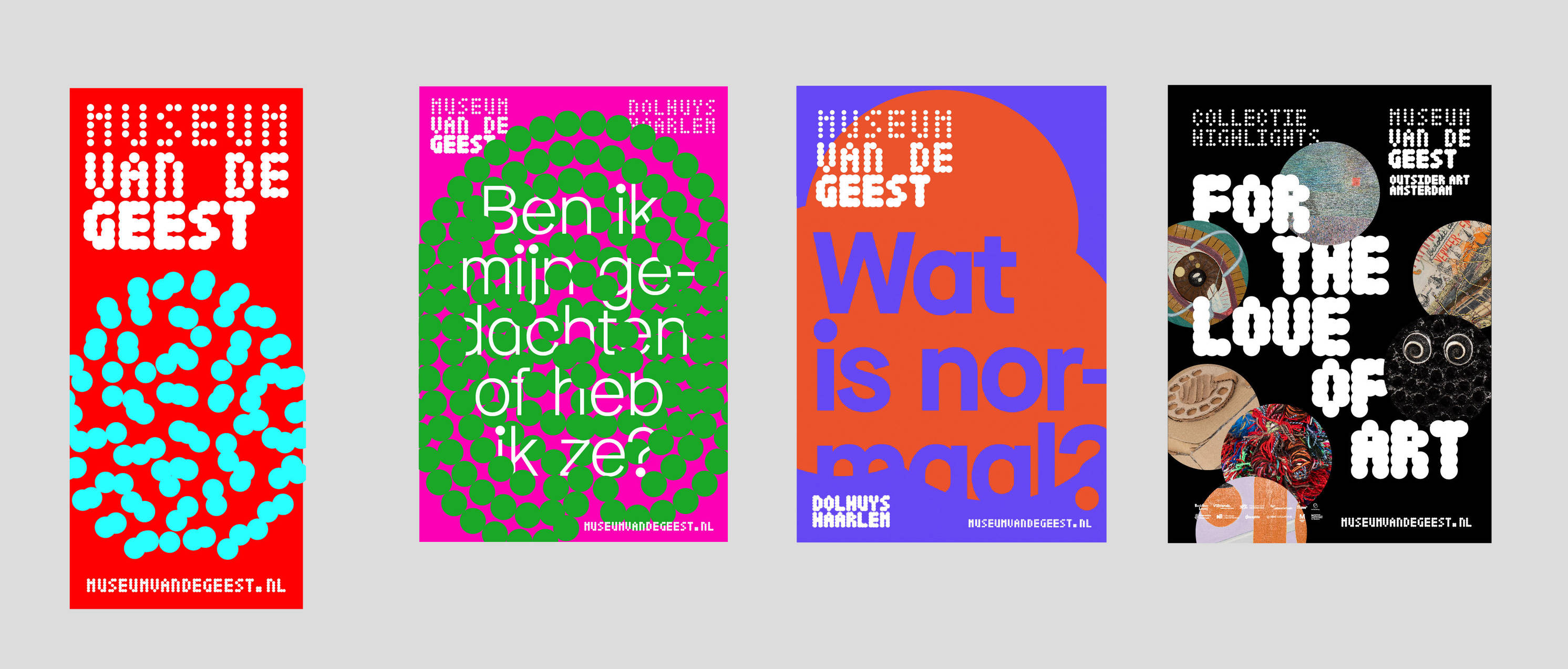 The mind searches for connections and connection, for meaning in form. The dot letter literally stands for 'connecting the dots'. By making form and function coincide, a balance is created between content and imagination.
A peek into the soul
The logo, based on a variable font, lets you see the process of thought formation; from small isolated dots to a connection that forms letters and meaning. The dots can also be used for illustrations on posters and such. Viewers can look through the dots, as it were, to discover something of the museum. It is like reading someone's mind, like seeing a piece of their soul.
The colour choice is also based on the brain, consisting of the left and right hemispheres, which are both different and complementary. The colour palette for the Museum of the Mind is extensive; the basic principle being that the colours should always contrast but also support each other beautifully.
The museum has two locations that previously each had their own name. To connect the locations we have chosen to establish one museum with two locations: Museum of the Mind | Dolhuys, and Museum of the Mind | Outsider Art.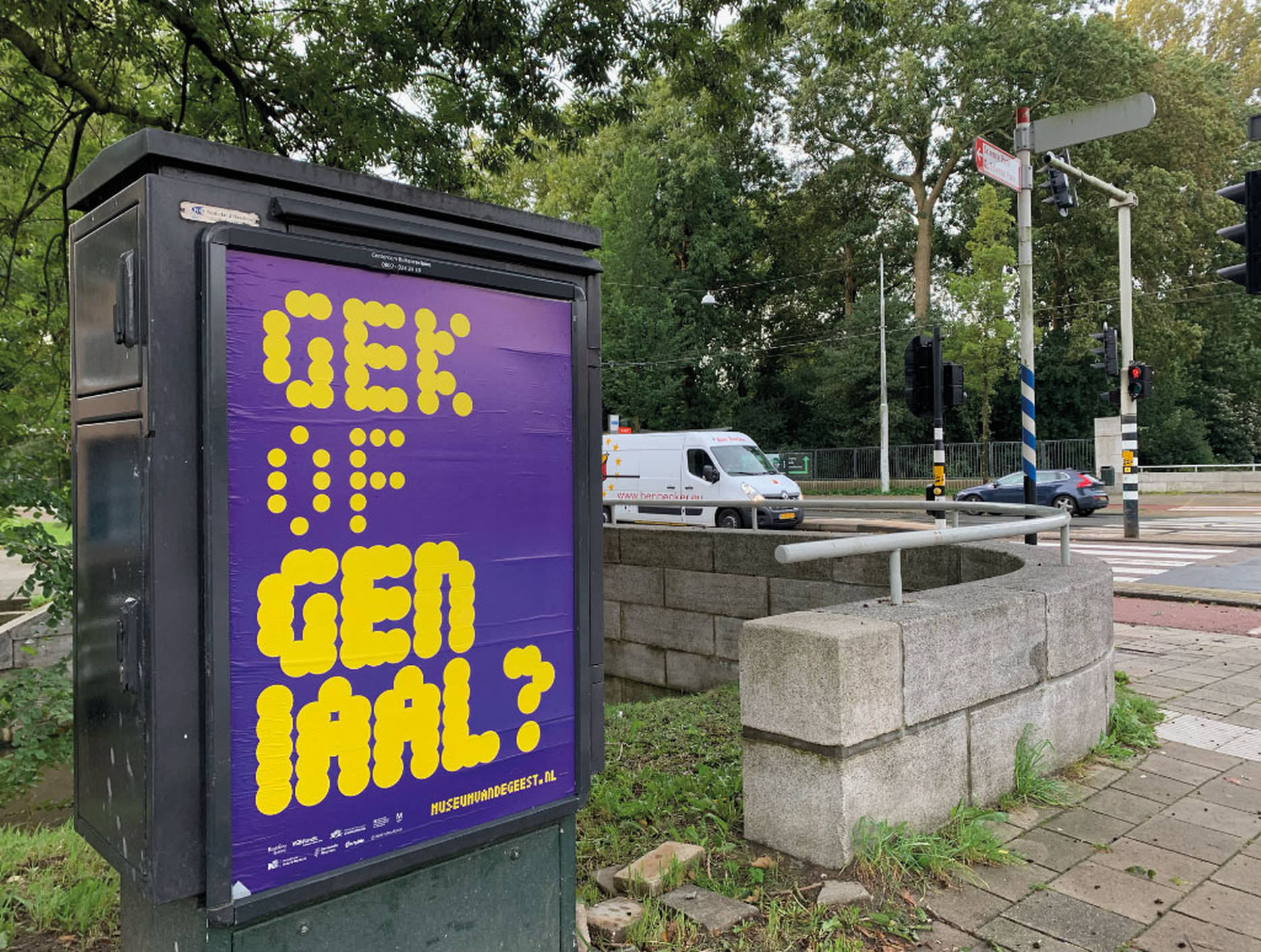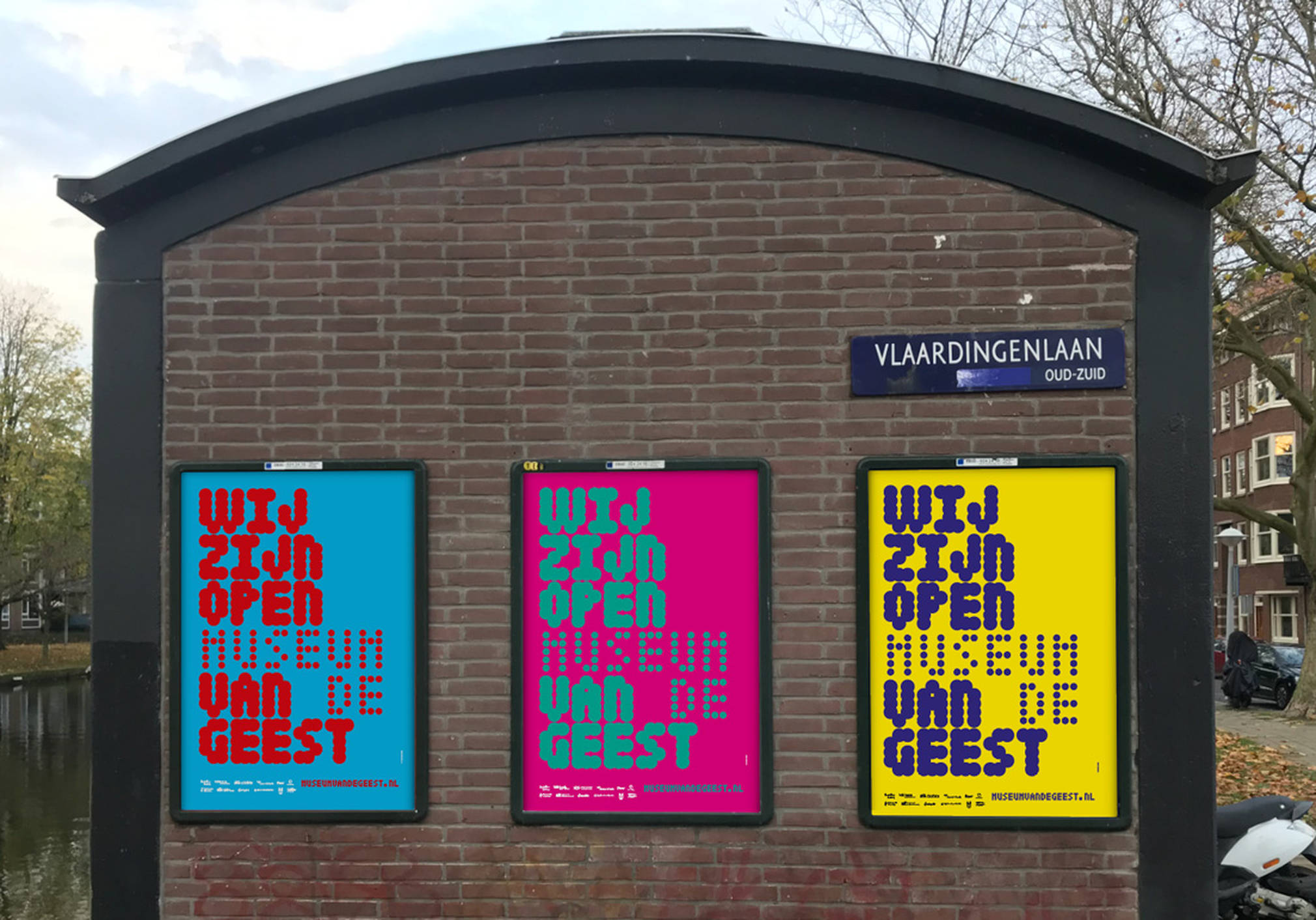 Dynamic identity underlines inclusiveness
The Museum of the Mind sees itself as a museum for inclusiveness. It wants to expose the stigmatisation of minorities and dissidents. Making it clear that everyone is unique and therefore equal. The new style contributes by creating a dynamic identity that symbolises the diversity in how people think. This way of thinking is central to the new style, which also makes the museum visually distinct from other museums.