Software and tools
Fabrique creates tailor-made software and tools. And of course the focus is always on the end user, because what professional users are looking for is tools that work quickly and easily - tools that help them find the best way to achieve exactly what they need done.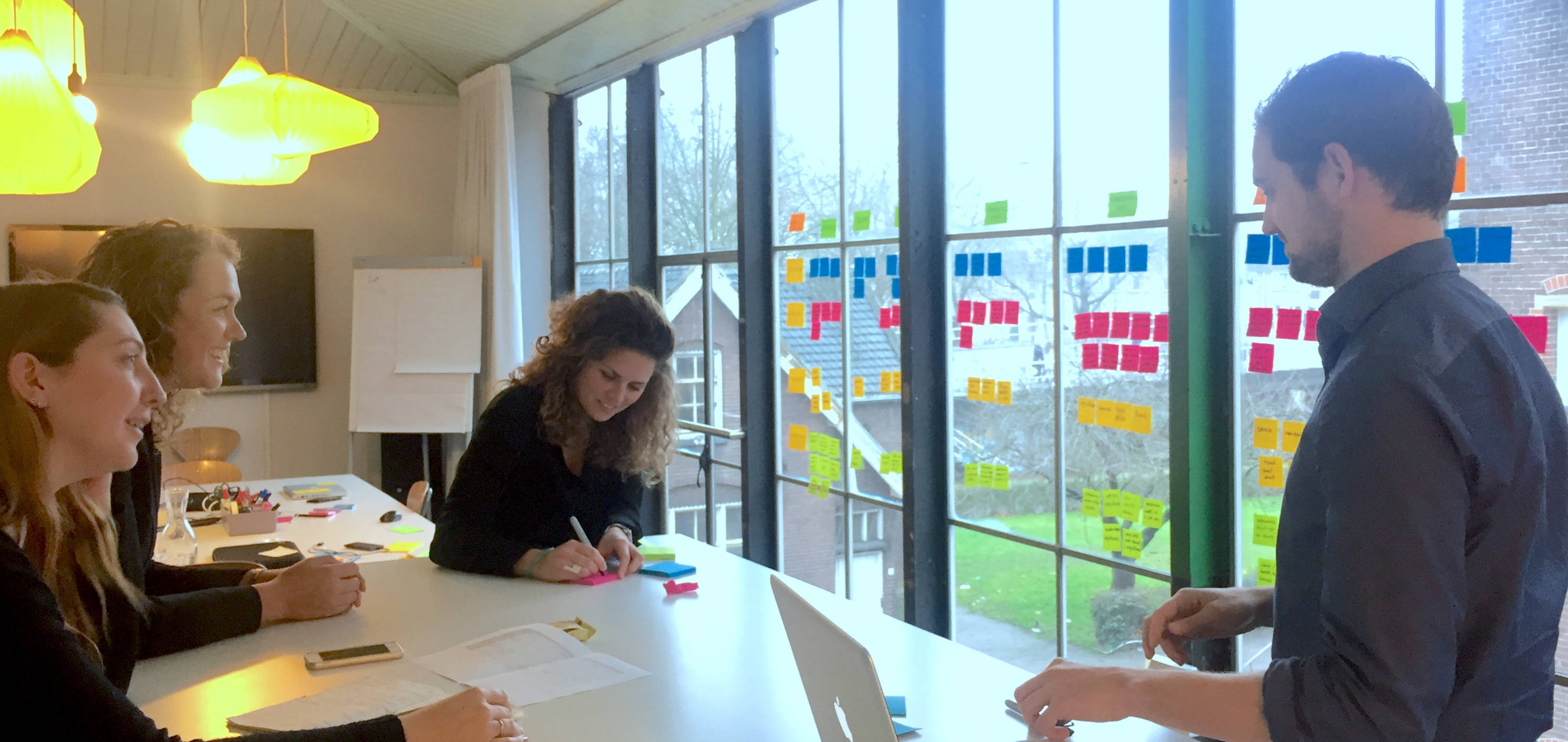 Smart and fast
The customer experience for your website is fantastic, but your staff is still working with outdated, cumbersome software. Sound familiar? Smart, effective tools can make everyday workflows much faster, easier and more enjoyable. Take our customer, Swapfiets; it's just as easy for a staff member to plan a delivery in the back-office system as it for a customer to order a bicycle.
From generic to customised
In the past, companies tended to use generic software, but now there is an increasing demand for customised solutions. Existing packages often have too many functionalities, or too few. But for many companies, the key consideration is the desire to make your product or service stand out. And you certainly won't if you have the same software as 90% of your competitors. Custom software is specially designed for your business process and gives you an extra competitive edge.
Crazy workarounds
Observations and interviews; that's how we usually start. We watch people as they do their jobs, find out how they work together, and most of all, we see what kind of crazy workarounds they've come up with to make things work for them. We draft a service blueprint to capture all of the internal processes and the software's position in the company. Our fresh perspective allows us to see where we can optimise and innovate. We make recommendations based on whether we see the need for customisation or if standard solutions are sufficient. Then we design the interfaces and our development team - perhaps in tandem with your developers - builds the tool. We guide migrations and make sure everything connects with other software packages.
Joining forces with your experts
When it comes to software and internal tooling, we already know exactly who will be using it. We join forces with those experts to design and build the software. That way, we can learn from the deep well of available knowledge and experience, test the designs on the tool's actual users, and keep stakeholders involved in the process. The end result is a product that your people can actually use. That saves a world of money, time, and frustration.
It isn't just the software and tools that are tailor-made for your company, the approach and the project are bespoke, as well. Please contact us to let us know what we can do for you.