Government and NGOs
For most people, major social problems are often difficult to comprehend or 'too far from home'. How do we ensure that people will listen, that they can understand the message and then act? NGOs and the government are looking for the greatest possible impact.

From goal to content
In recent years Fabrique has completed several projects for both NGOs and the government. We also apply brand thinking, service design, storytelling and design thinking to non-commercial institutions. With memorable results.

It starts with strategic thinking. Who benefits? What's the purpose? Then we consider the best way to achieve that goal. By really working together from a content-first standpoint, we can create a form that is suitable for the target group. A form that's nice to see, read, and join in on.

This is how we took a fist-thick report for the Dutch Lower House on surging housing prices in the Netherlands and created a clear infographic. Complex content designed to be accessible.
Technological developments
Technology is a means, not an end. Technology helps us to make the right impact. Whether it's to recruit donors or put an issue in the spotlight. Globally or locally. No request, no solution is ever the same. Sometimes it's a website, sometimes an app. Other times it's a drone, or VR.
We use the latest technological developments to our advantage. By thinking strategically about what we want to accomplish, we can think freely about how we're going to do it…and with what technology.

Hackatons
Hackatons are an ideal way to work freely on unconventional solutions to social problems. For instance, we're active within the Hack The Planet collective. That helped us to devise Elders, where we use Virtual Reality to help relieve the elderly from isolation. And SkyHawQ, an aircraft equipped with cameras that Greenpeace can deploy in vast tropical areas to fight forest fires and poaching.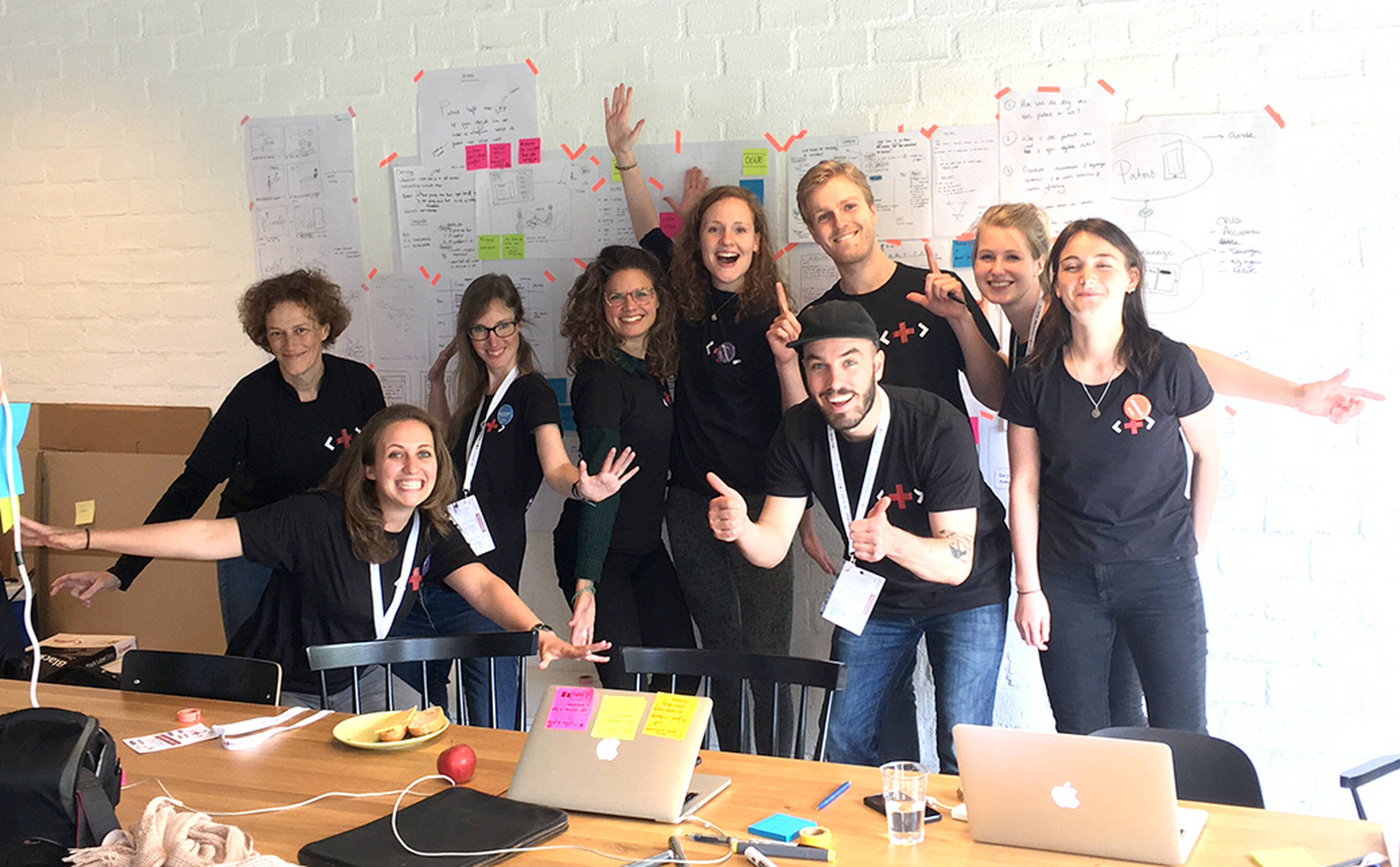 Behavioural change through insight
In a world where we are bombarded by information, we need to find something that helps us to create an impact. Helps us to seduce consumers into making a real difference, and to take part. Now. To change behaviour through insight. Take hard-to-change eating habits. Together with Reframing Studio we built a digital salt meter for the Kidney Foundation, an easy application which makes you aware about the amount of salt you ingest. Simple and effective.