Commission on House Prices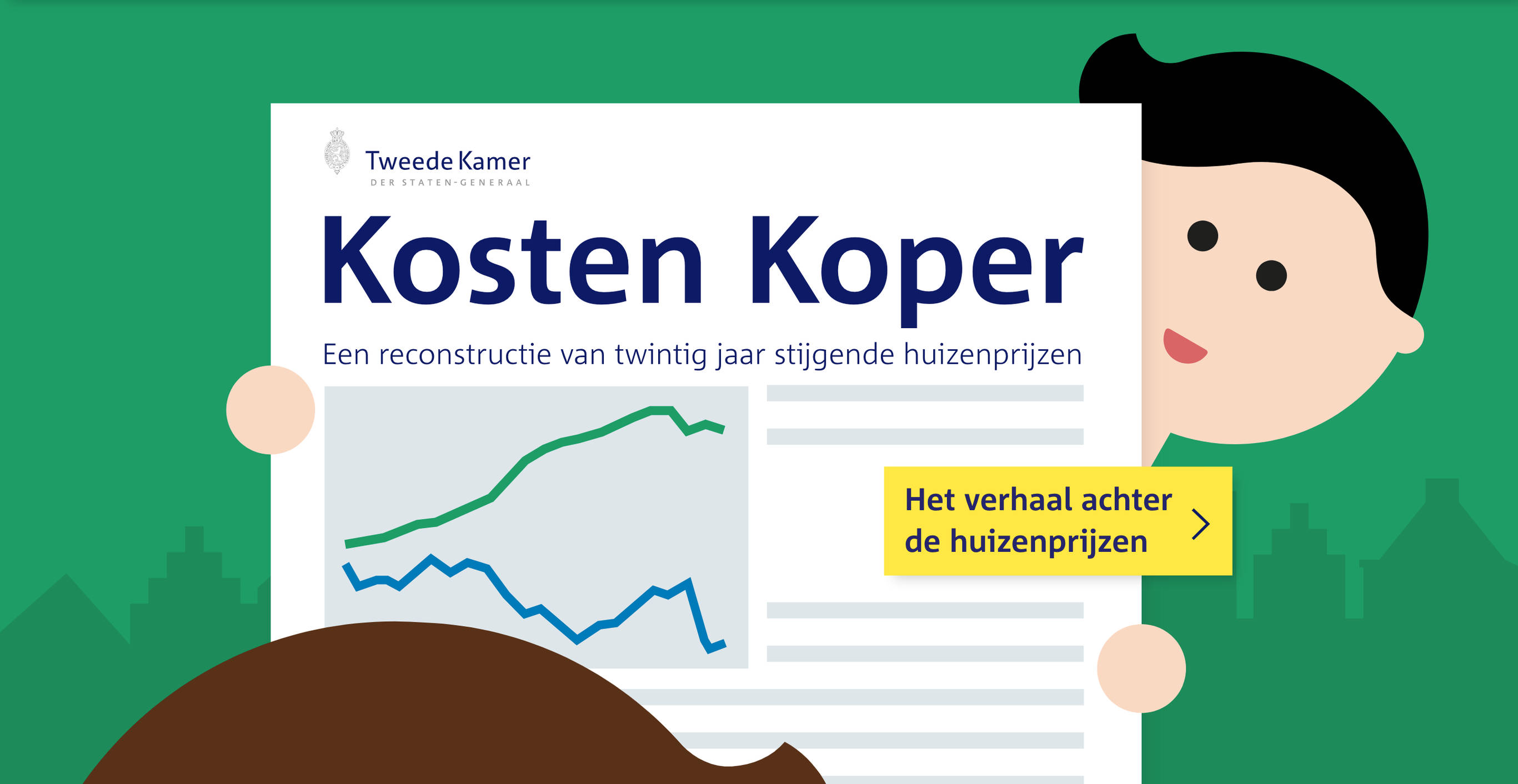 Demand is rising, while supply is stagnating. This was also seen 10 years ago. The Temporary Commission on House Prices of the Dutch Lower House of Parliament researched the unprecedented rise in house prices in the Netherlands, and published the research report 'Costs for Buyer' in April 2013. Fabrique developed the accompanying website in close cooperation with the commission.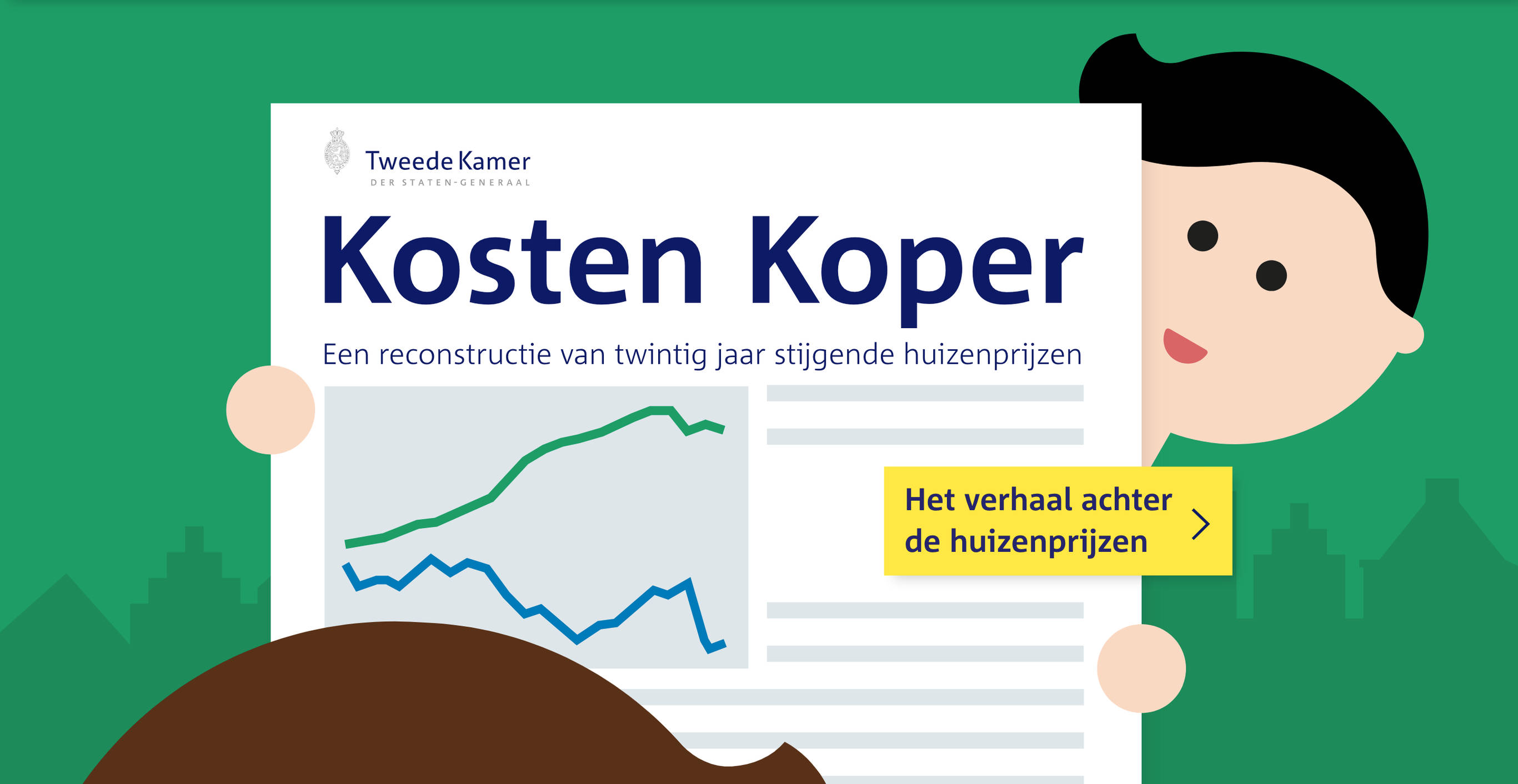 Weighty report comes a live
Buying a house is a subject that interests a wide audience. Therefore, we made the report understandable for everybody. Instead of text with a couple of infographics, we developed a clear animation in which we managed to summarize the whole story.
Lively report
By continuing to simplify we kept going back in order to arrive at the essence. We found the main theme in two graph lines; the green for the rising house prices set against the blue for the stagnating construction production. The illustrations liven up the story, and full of imagery bring the report to life. For everyone.
The result is a clear, no-threshold, tablet-first website, that you can browse through easily in a couple of minutes.