Nine Lovie Awards!
At the Lovie Awards, also known as the European Oscars of the internet, three of our projects were awarded no fewer than nine awards in different categories! Last night the ceremony took place in London, where colleagues Michiel and Xavier received the prizes.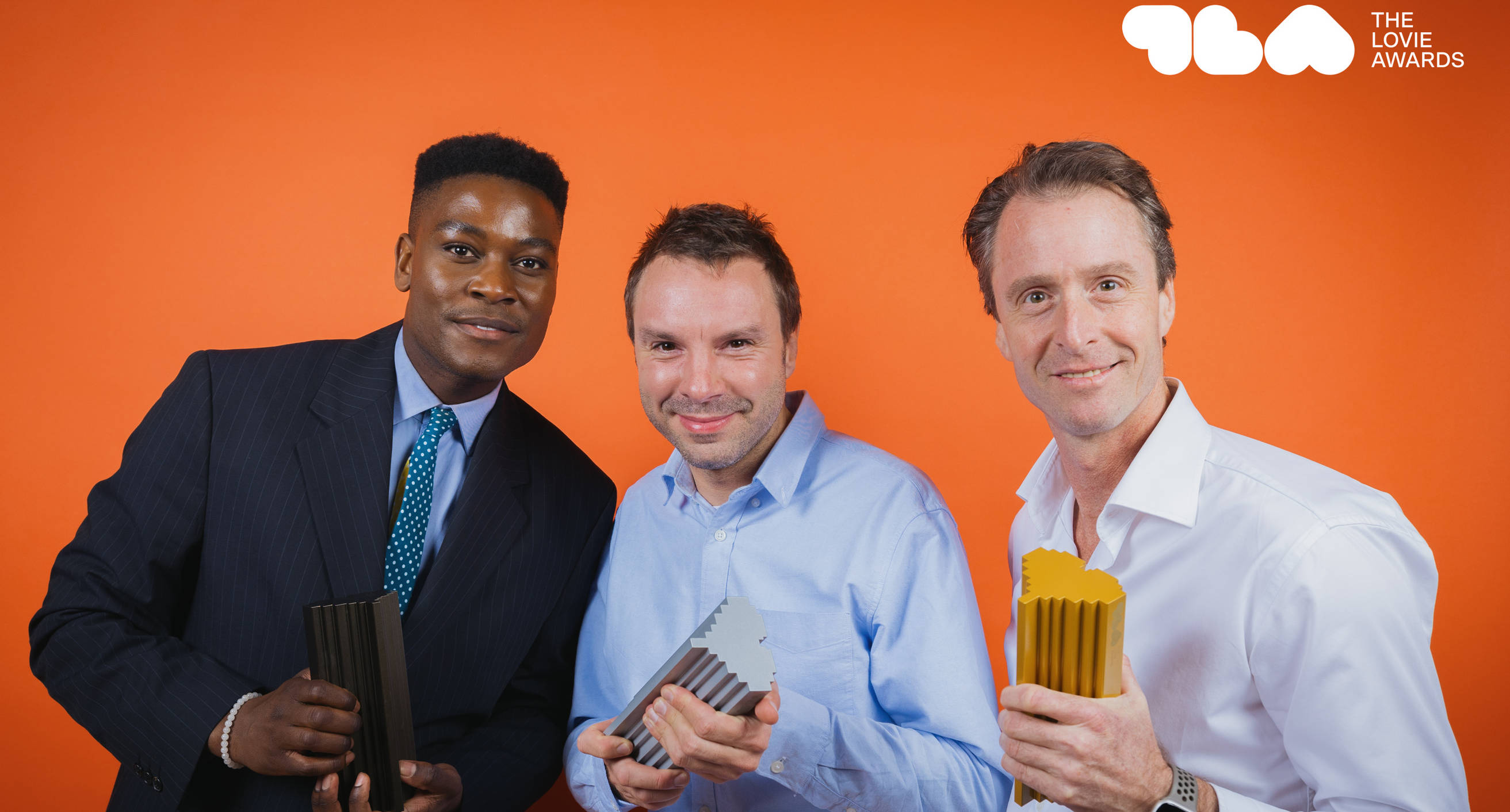 The Lovie Awards are the most prestigious prizes within the European internet community. The awards are presented annually to agencies from Europe that have developed the best websites, apps, marketing and social media campaigns, internet videos and online advertisements. In addition to six awards from the jury, we also received three people's choice awards. What a night!
Closer to Johannes Vermeer
Together with the Rijksmuseum and digital product studio Q42, our online experience about Johannes Vermeer was again among the prize winners. At the Lovies we won no fewer than 5 awards for this special digital exhibition, where you as a visitor can zoom in on the works of this Delft painter down to the smallest detail. We won Gold and the People's Lovie Award in the category Websites & Mobile Sites: Best User Experience. Bronze and the People's Lovie Award in the category Websites & Mobile Sites: Best Navigation & Structure. And a Bronze Lovie Award in the Marketing, Advertising & PR category: Best Multimedia Storytelling. Wow!
Private club for the culturally curious
We designed and built the membership program The Cover for hotel chain the Sircle Collection; an exclusive private club for members with organized activities, panels, workshops and access to various top facilities. Thanks to the collaboration with partner hotels, restaurants and creative and cultural people and institutions, unparalleled experiences are created in cities around the world. The digital platform won a Gold Lovie Award in the Apps, Platforms & Software: Community & Social category and also won the people's choice prize in this category: a People's Lovie Winner. The Cover also won a Bronze Lovie Award in the Websites & Mobile Sites: Lifestyle category.
VR as a tool against polarization
In the Beyond: Connectivity category, we won a Silver Lovie Award as part of the Bubble Games Consortium for the project 'As if I already knew you...'. A project for the Municipality of Eindhoven in which we investigated whether tensions between groups - which can lead to polarization - can be tempered by designing empathy. Based on social design and research, we use VR technology to allow groups to step into each other's world.