The Cover
The way people work, stay, travel and live is changing. The Cover is a membership program that caters to the dynamic and ever-changing lifestyle of today. It leverages programming and facilities from partner hotels, restaurants and others to create a unique experience in cities all over the world.
Private members' club for the culturally curious
Meet The Cover, a luxury networking lifestyle brand that elevates all things from the Sircle Collection into an exclusive private members' club. This club focuses on fostering local communities and offering culturally enriching experiences for discerning individuals seeking a well-rounded lifestyle. Through curated activities, panels and workshops The Cover encourages meaningful exchanges while providing access to diverse premium facilities. In doing so, it leverages partner hotels, restaurants and more to create unparalleled experiences in cities worldwide.
Peek inside
Before becoming a member, the website informs you about the club in three categories; community, worklife and wellbeing. The potential member is presented with some of the most beautiful hotels, restaurants, spas and gyms. It doesn't list all specific locations and benefits to remain some of its mystery. The interactive homepage enables you to peek inside the world of The Cover in the several locations. In this way, the website aims to spark curiosity and anticipation for what lies ahead when becoming a member of The Cover.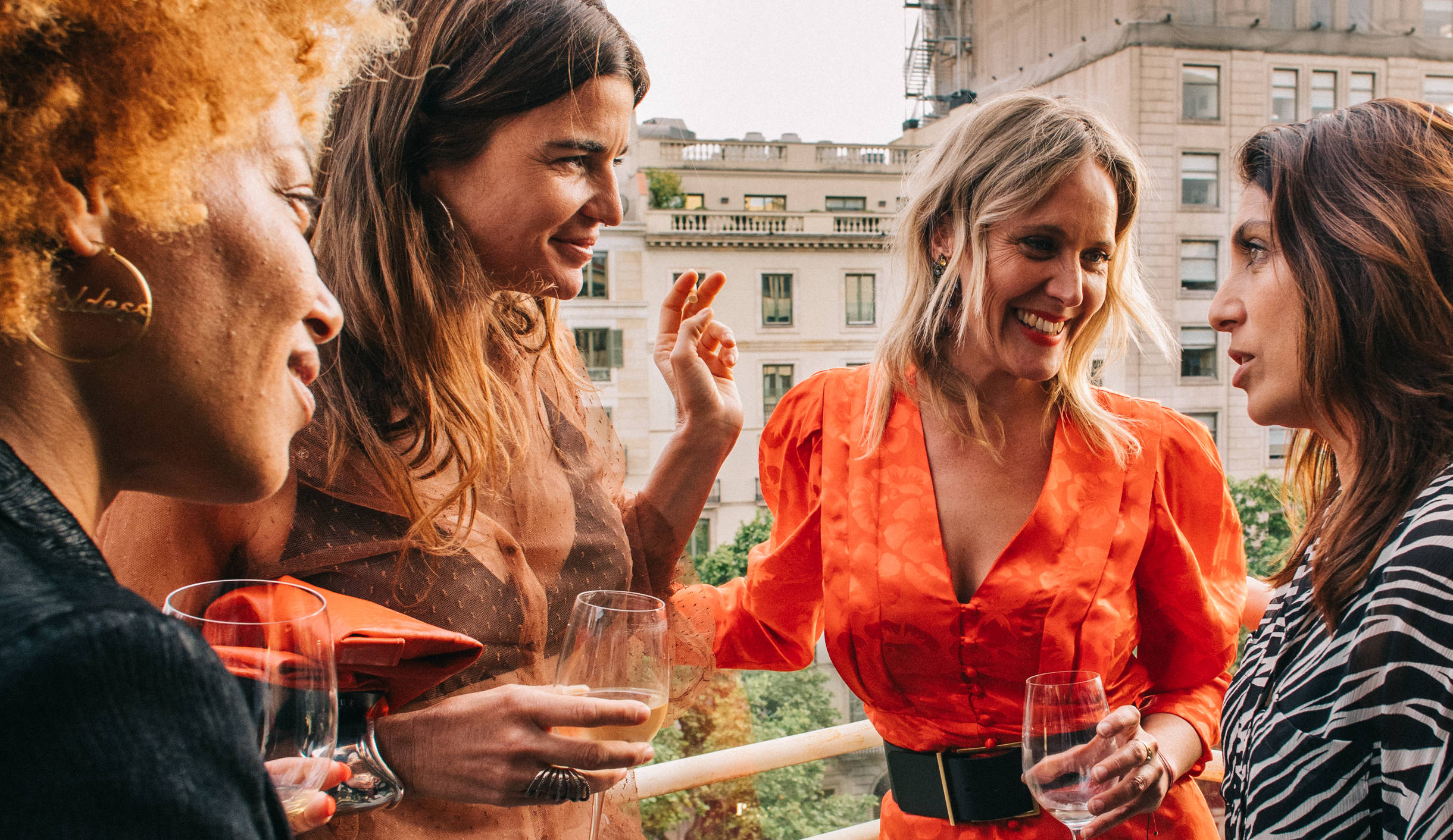 Your personal overview
To support this varied and dynamic community it requests a digital platform that connects members, spaces and bookings. We designed and built a platform for The Cover to communicate about programming, and allow bookings for their various facilities.
The flexible grid
The digital style of The Cover consists of a flexible grid that repeats throughout the platform. You will find yourself navigating in various columns that showcases all kinds of content. The grid is agile and responsive, and changes or moves on interaction. The seemingly rigid structure becomes more fluid when you interact with it.
Seamless user experience
We designed the platform to ensure a seamless experience for users, whether they are reserving a massage, meeting room, spa session or sunbed.

Through integration with the reservation management software, you can effortlessly check real-time availability, allowing you to find the perfect time slot for your desired service. Receive notifications containing all the necessary details for reservations, ensuring successful bookings.

The profile management feature convenient gives access to the personal profile. From there, the user can view and cancel bookings, update personal information, and review invoices. They can enjoy the flexibility to adjust payments, preferred city, and conveniently store their membership QR code in their phone wallet for quick and easy access.
What's next?
The Cover is one of the projects we are doing in close collaboration with Sircle Collection. Previously we worked together on a new website for Sircle Collection itself and we designed the site for a one-of-a-kind hotel chain called Sir Hotels.
The Cover is currently live in Barcelona, Amsterdam and Vienna. New memberships for London and Milan are announced. More cities will follow later this year.
Currently The Cover has over 900 club members. We are working on the design and development of a new app to reach an even larger group and make it more easy for members to book on the go.