Huis Den Herd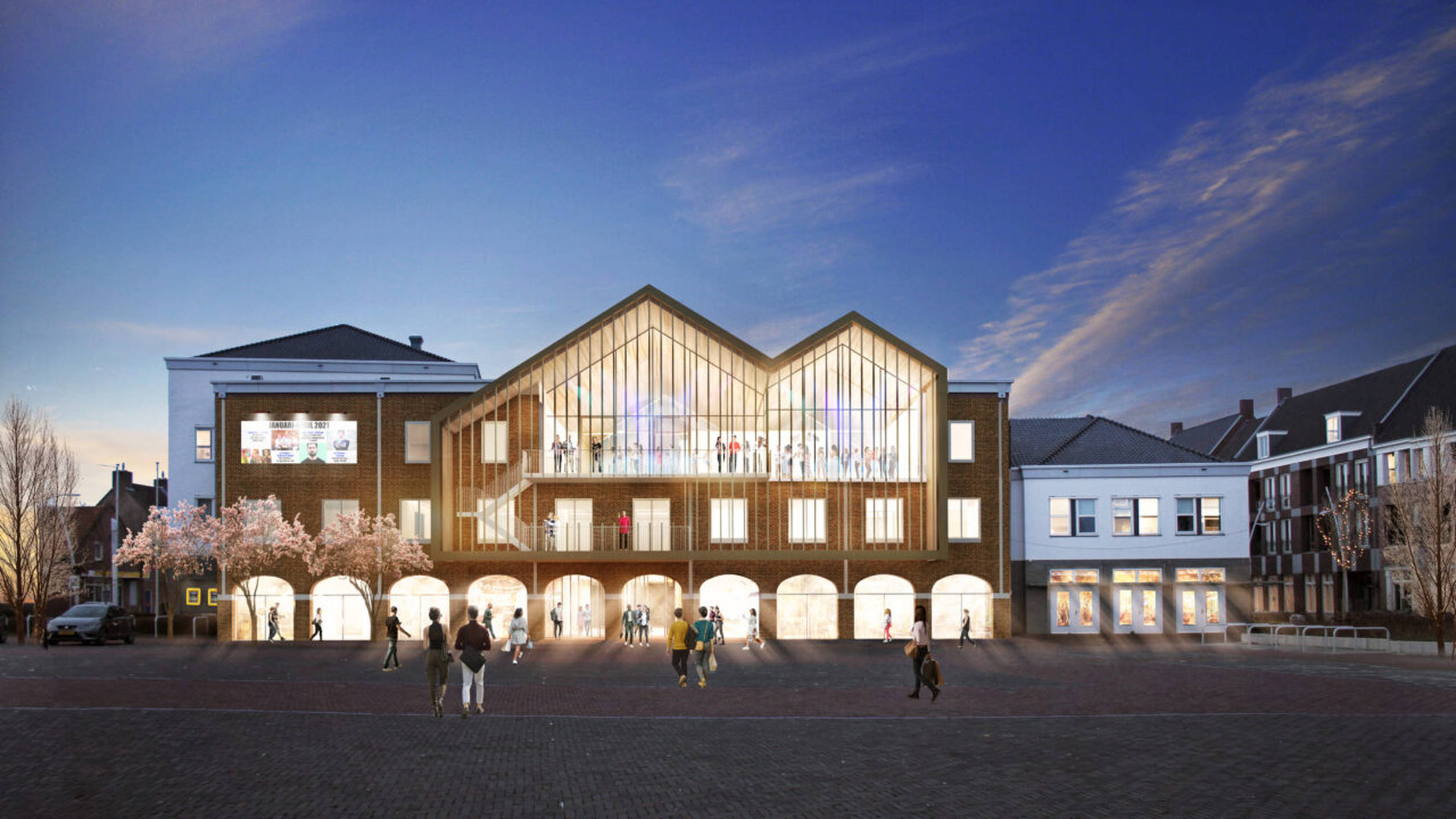 The municipality of Bladel and cultural center Den Herd selected Fabrique, GROUP A and ABT to design the renovation and redevelopment of the former Rabobank building on the Markt square. This central location will see the creation of a new community center for Den Herd with a mix of functions and facilities. Indoors and outdoors, downstairs and upstairs, all part of one spatial concept.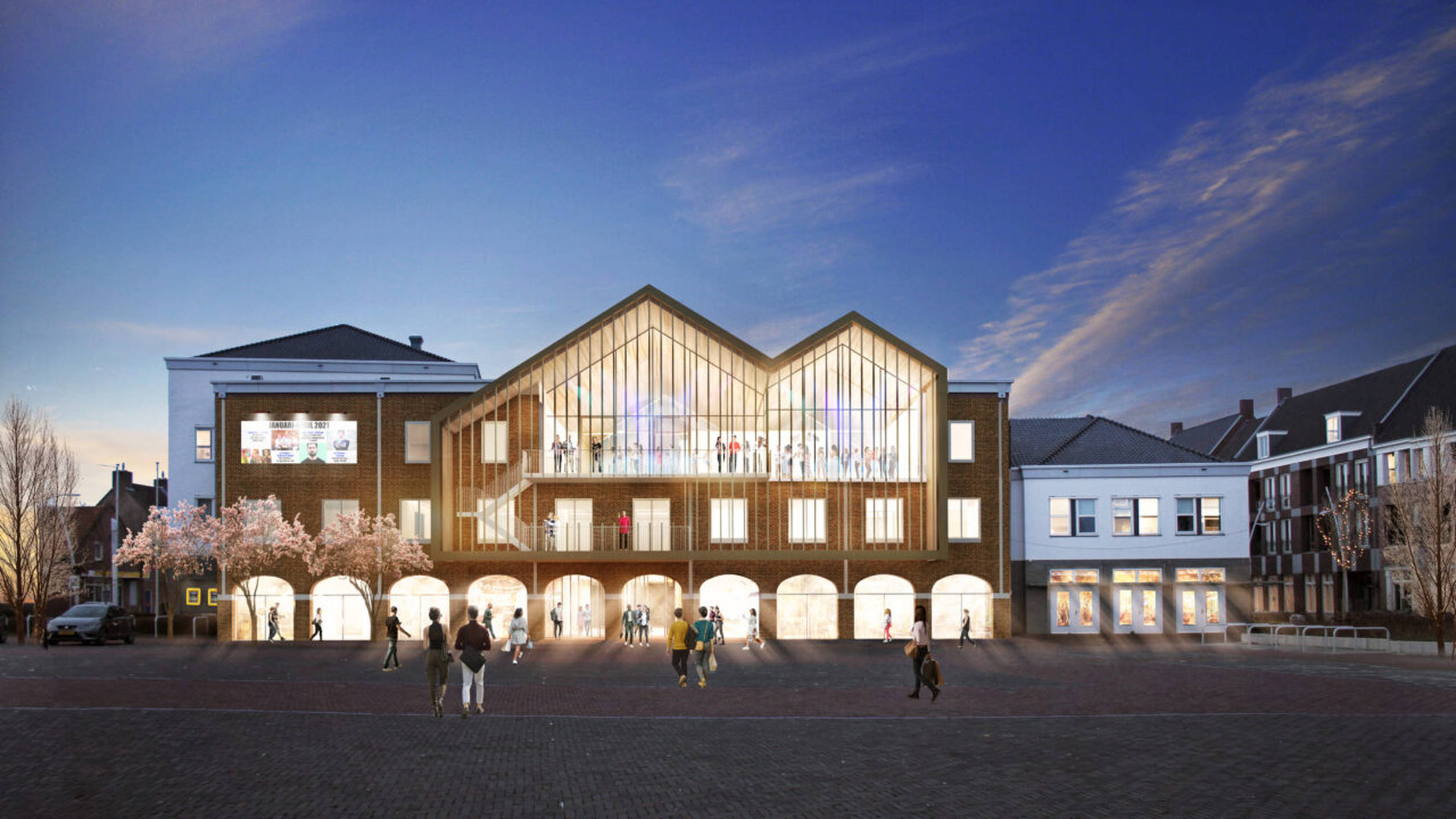 The connector
Crucial to the new design is the connector: a public route and spatial experience that encourages the desired internal and external connection to the Markt square. All users and visitors can meet in the connector, thus contributing to meeting, interaction, synergy, social safety and a strong collective feeling; characteristics of a successful urban meeting point.
In the design vision, the 'opening' of the plinth creates a natural connection to the Markt and the city center, allowing the public and open atmosphere to continue vertically into the building. The new, eye-catching facade marks the entrance and serves as a landmark for Den Herd 3.0. This facade opens up to the Markt like a shop window; residents and visitors of Bladel can see what's going on inside.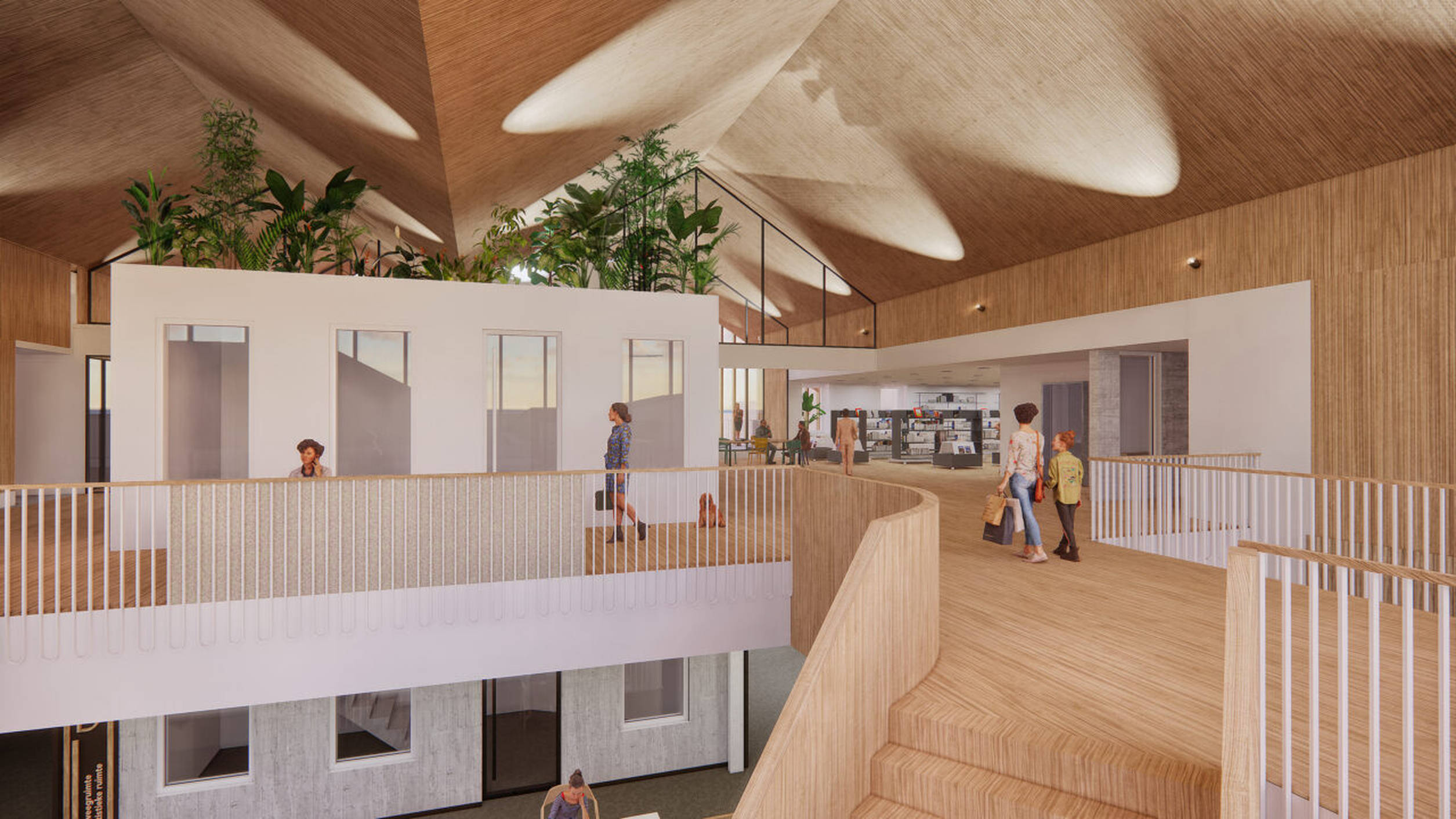 Start of construction in 2022
The mayor, aldermen and the board of Den Herd are very satisfied with the preliminary design in which we not only succeeded in providing a place for all the desired functions, but also in making the building very inviting. After the preliminary design has been discussed with local residents and businesses in the immediate vicinity of the new community center, the design will be finalized and construction will be put to tender. Construction is expected to begin in the first half of 2022.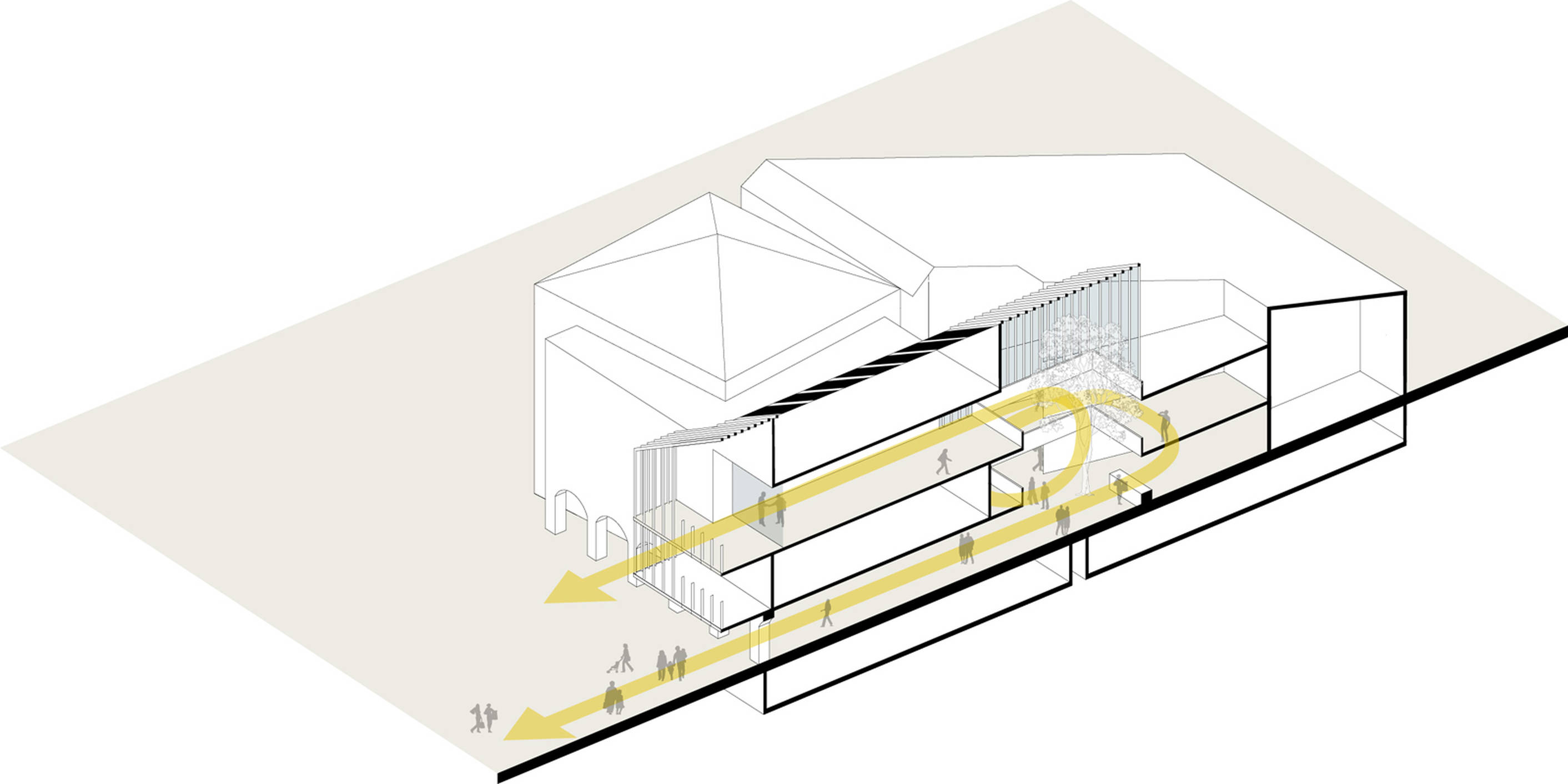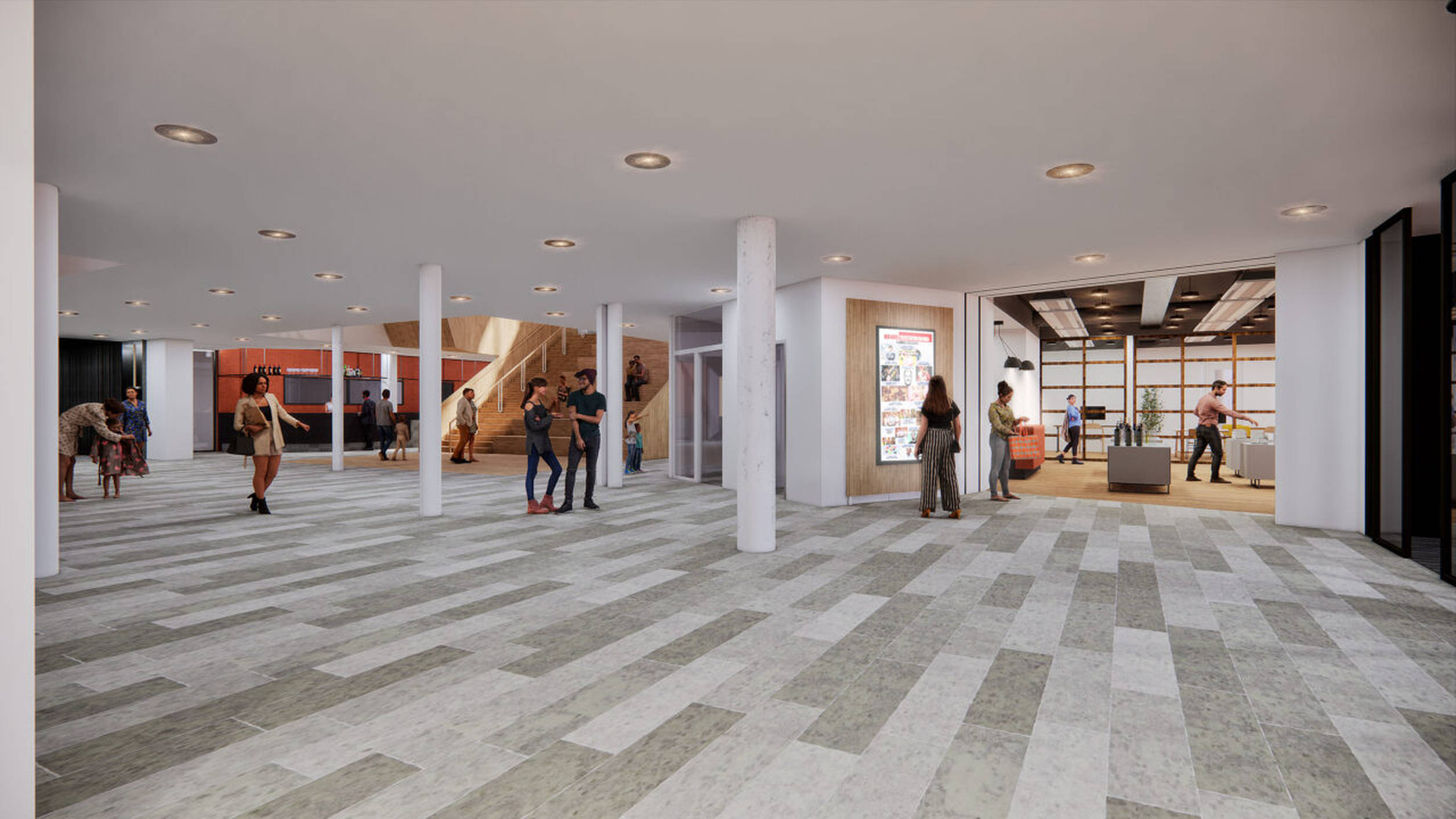 UX in public space
The densification of our cities and the diversity of users of public spaces and buildings means that it is increasingly important to give that space a good shape and meaning. This calls for well-designed UX in public space. Read more about our vision and view other cases on our UX in public space service page.