The Royal Academy of Arts
Since its foundation in 1768, the Royal Academy of Arts has been the most eminent society of artists in Britain. The RA offers room to many temporary exhibitions, but also has its own extensive collection of books, letters and objects, and a leading art collection. As part of the existing website, we made the RA's unique collection easily, but also attractively, accessible.
The collection tells the story
We integrated various ways of discovering the collection into the website. Before we did so, we interviewed art historians, regular visitors, but also a younger target audience about their requirements. Surprisingly, the younger group especially wanted as little structure as possible. A Timeline, for example, is very similar to homework and is therefor seen as unappealing.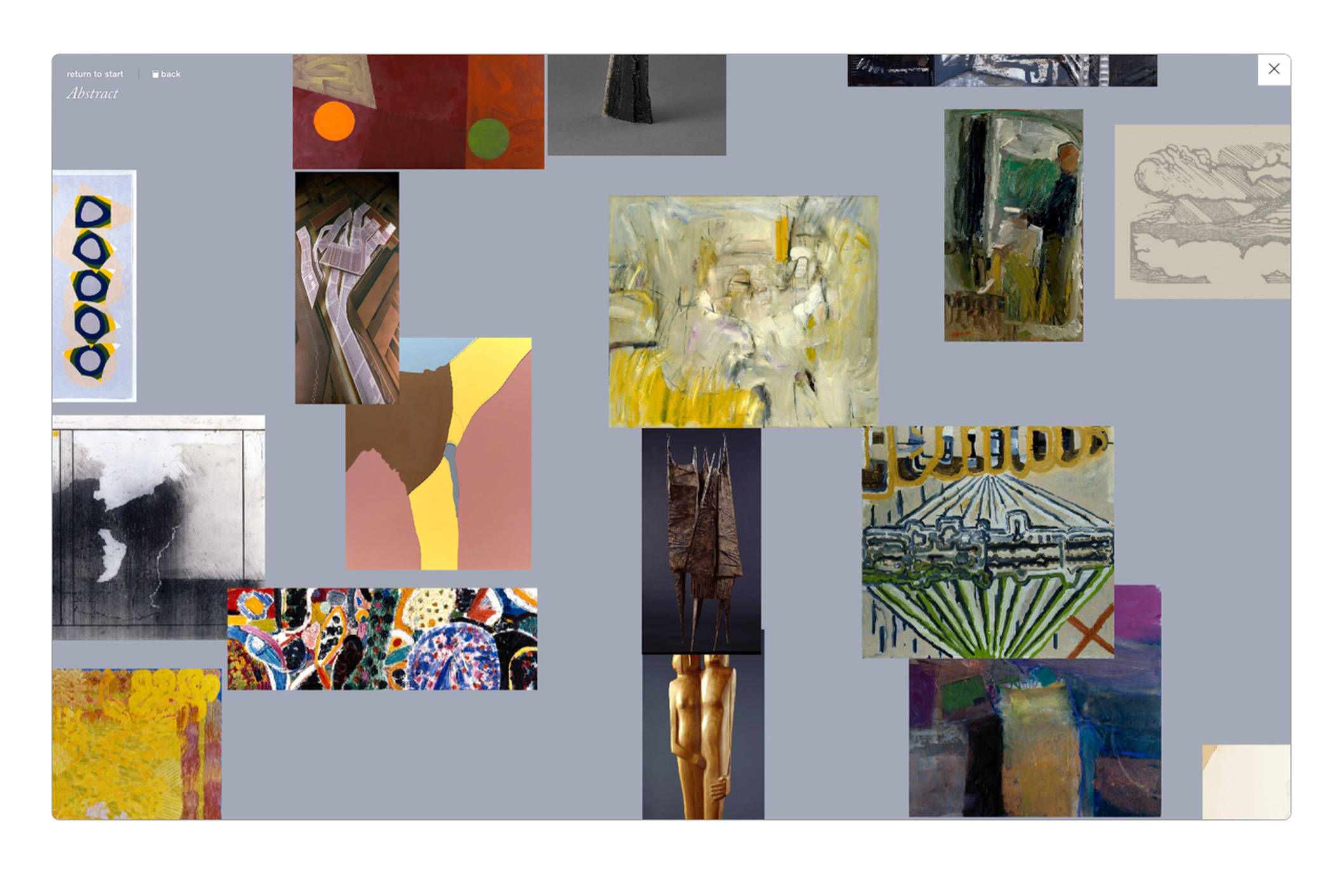 Lose yourself in art
For this reason, we developed a playful "visual explorer". Works of art that are selected at random play an important part. Based on these works you can lose yourself while clicking from one piece to the next.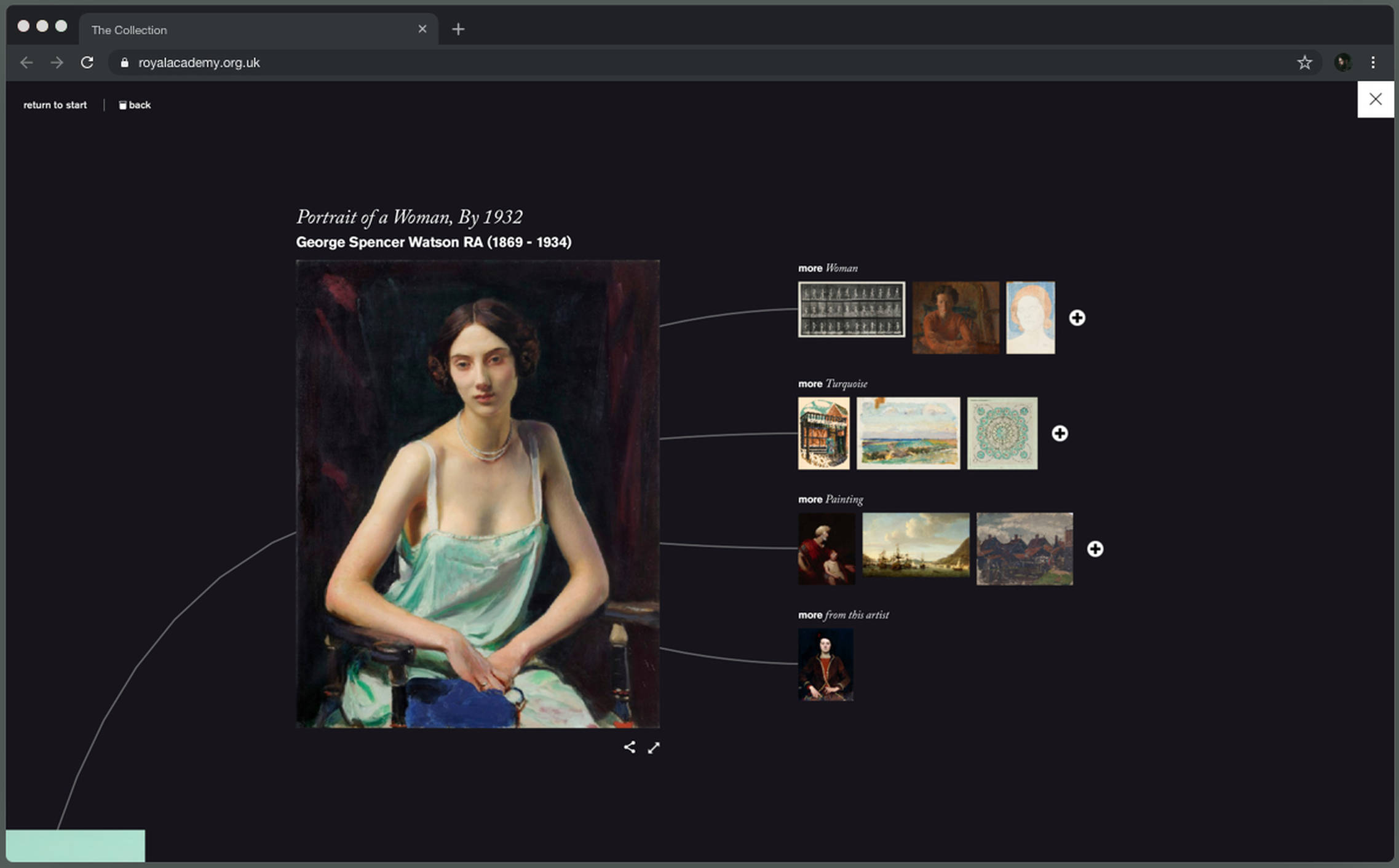 A living academy
We also developed online audio tours, in which members of the Royal Academy speak about their favorite works from the collection. A great way to discover highlights from the collection at home and learn more about art and artists. And, of course, you can also use the audio tours when you are actually visiting the Academy.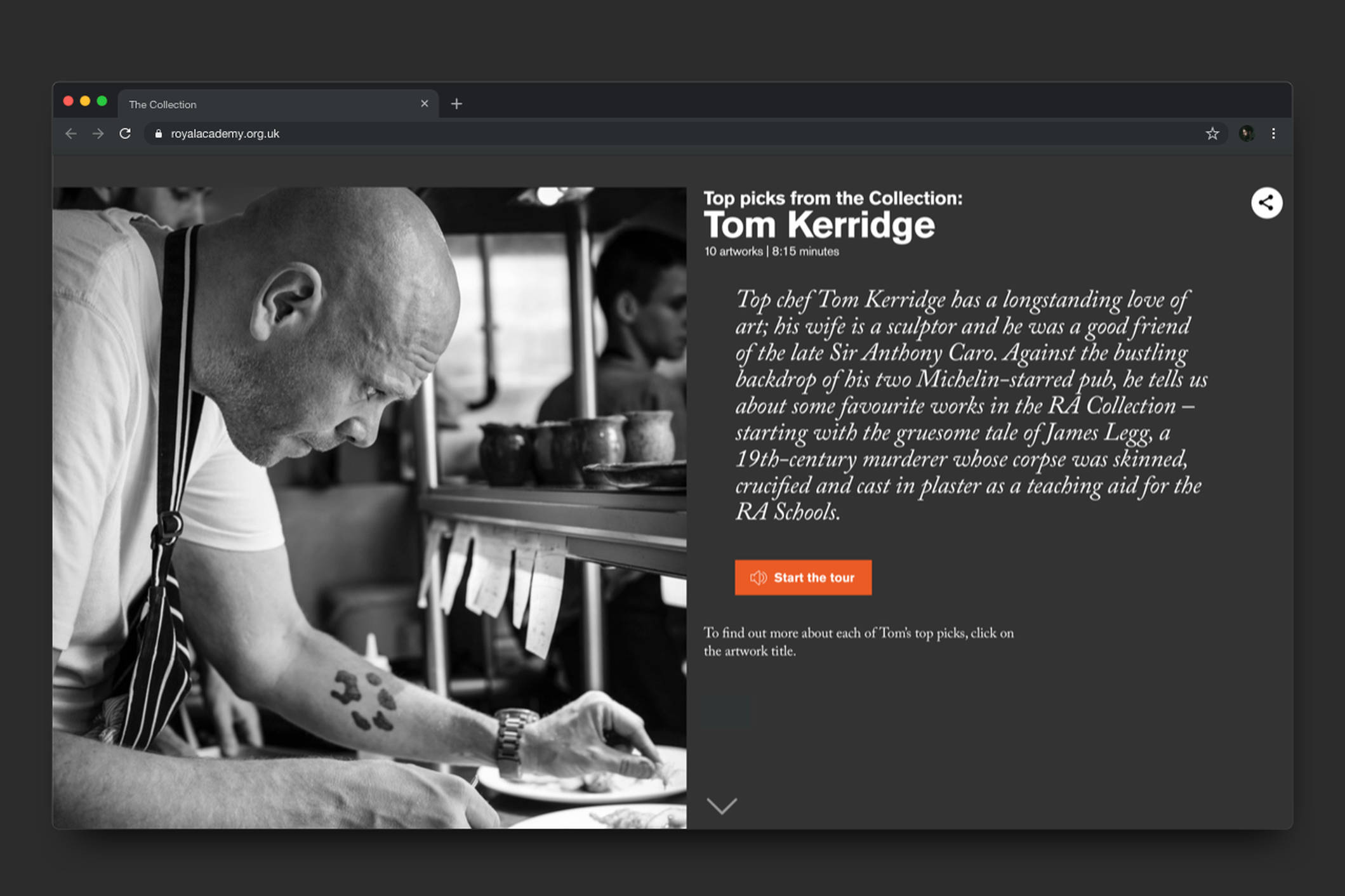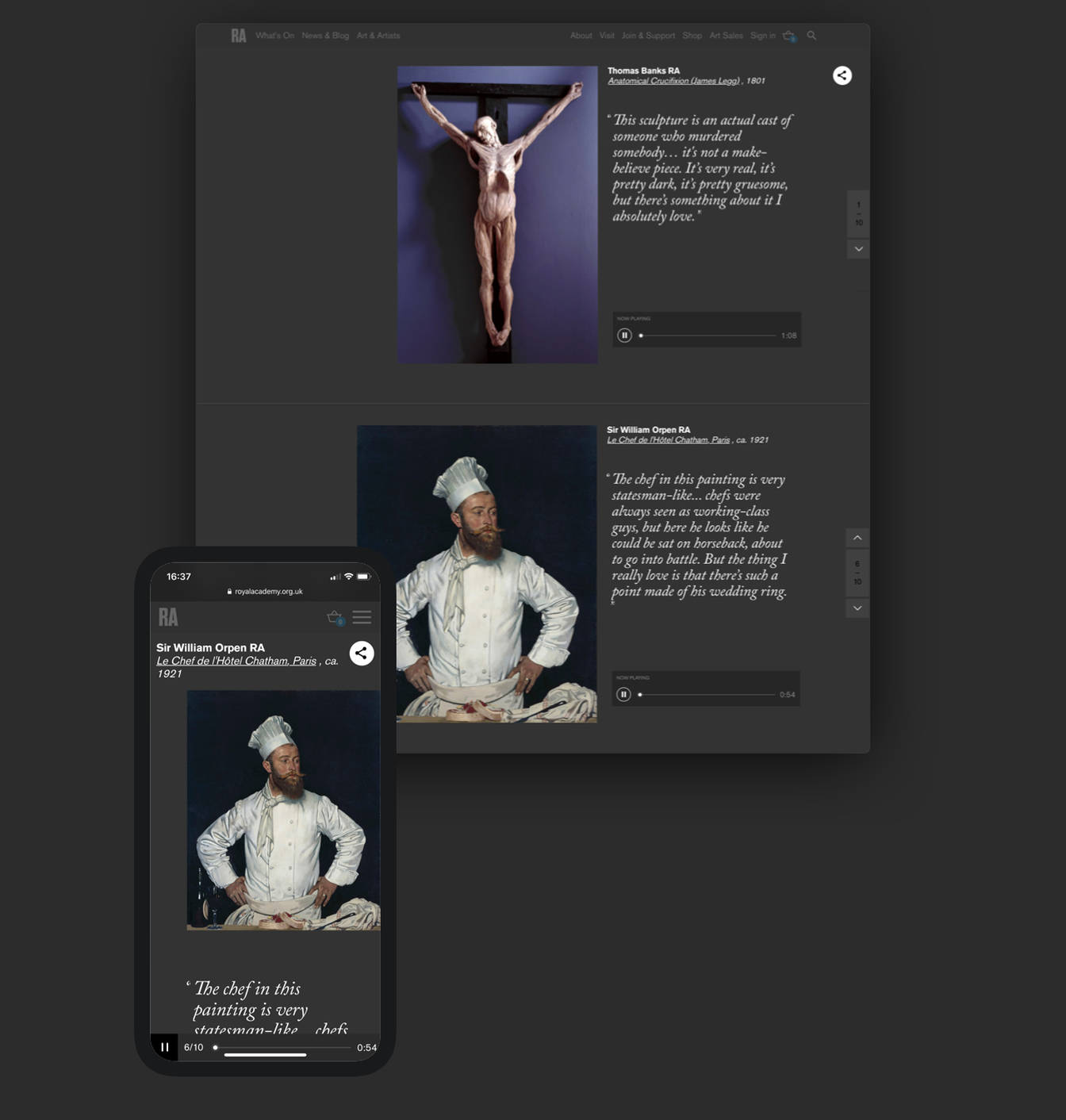 Search like a pro
The "normal" search function for books, objects and works of art has been made very straightforward. From that normal search box you are also invited to keep clicking to comparable artists, subjects, techniques or other connections.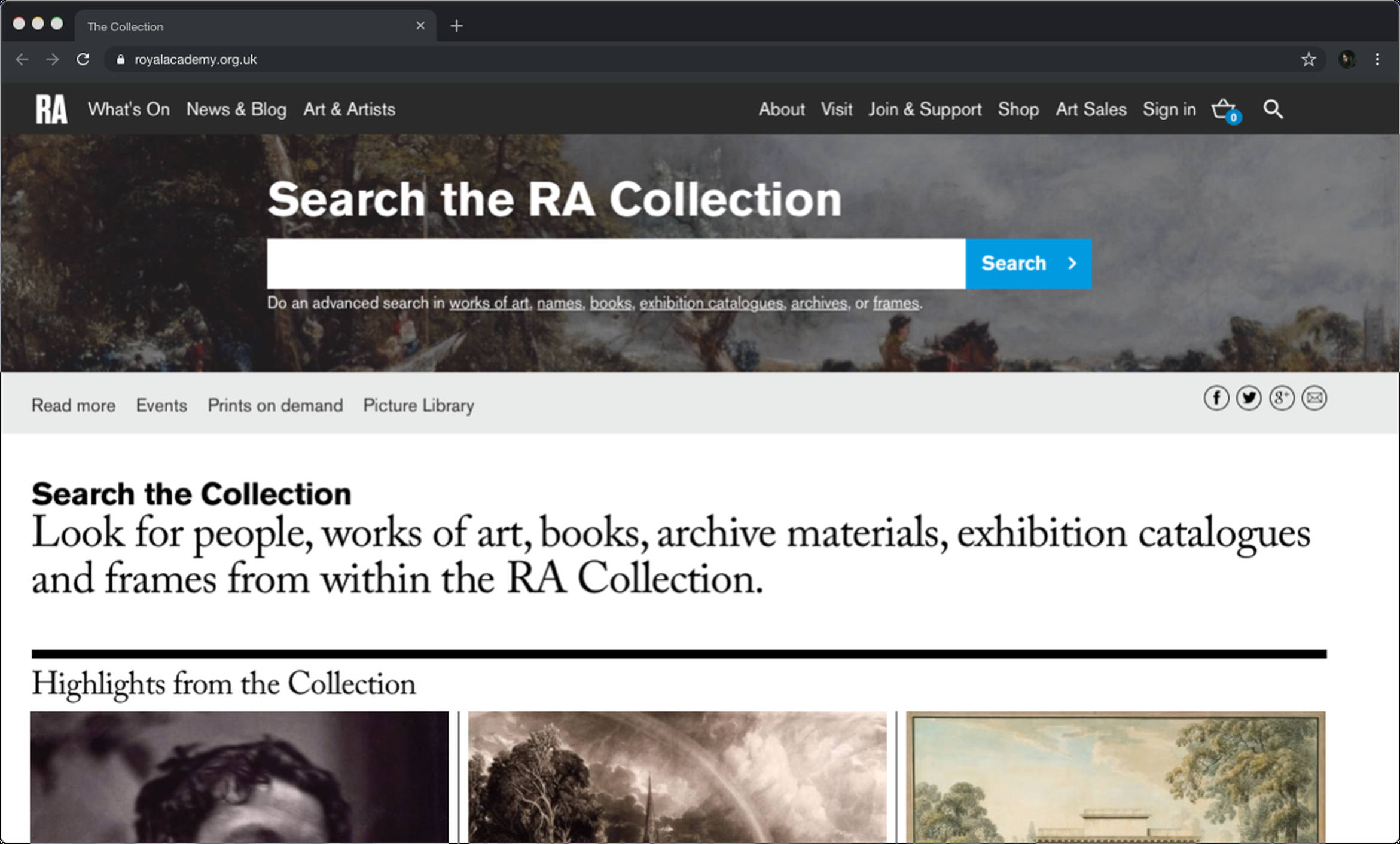 Multiple ways to discover
Various ways of discovering the unique collection. From functional to playful. For art critics, but also for absolute beginners. The online collection tells the whole 250-year-story of the Royal Academy.