Royal Academy of Dramatic Art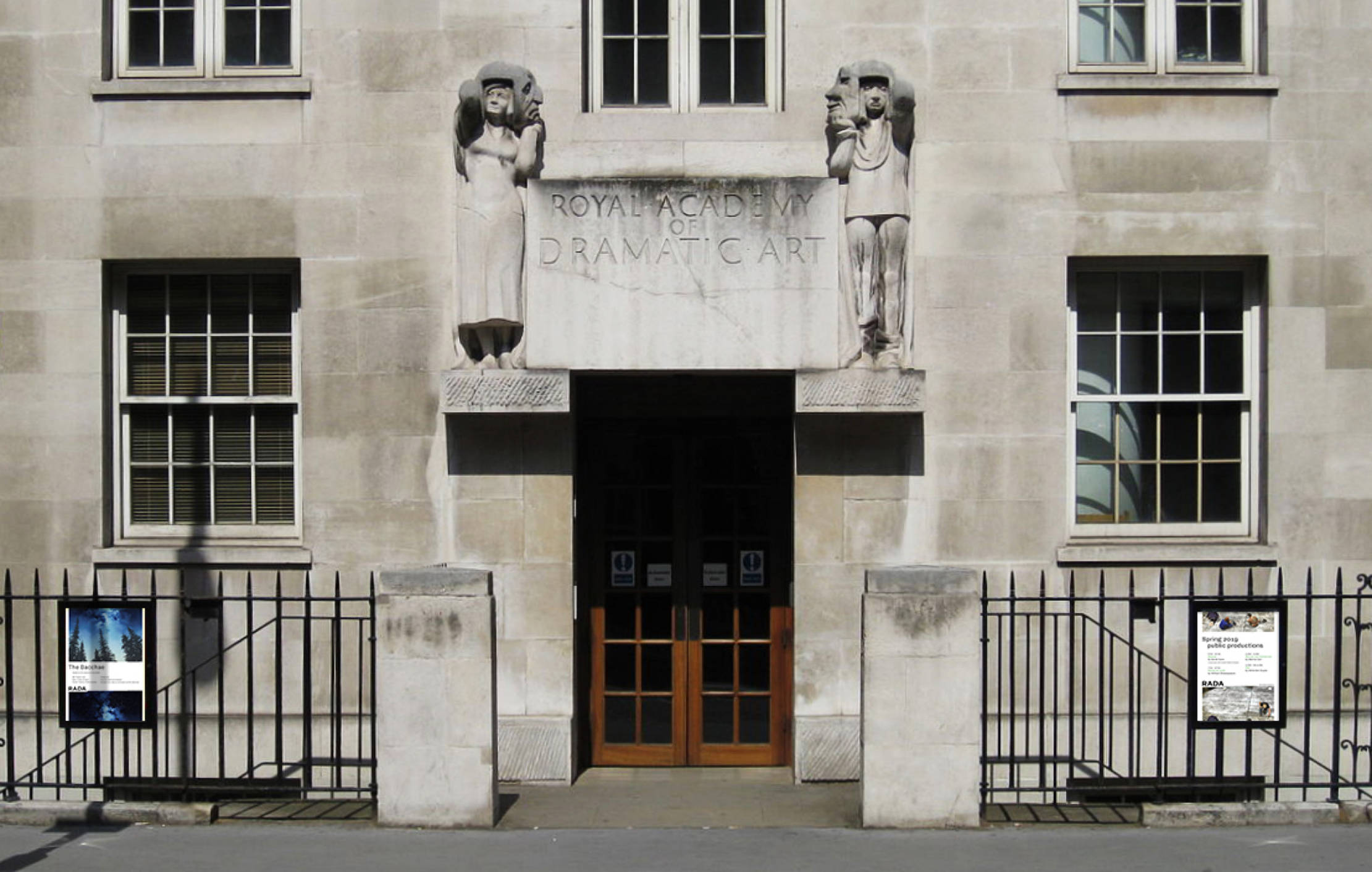 The Royal Academy of Dramatic Art in London has taught dramatic arts for over a century becoming one of the best-known drama schools in the world. We designed a brand-new website and visual identity: from business cards to the public theater program.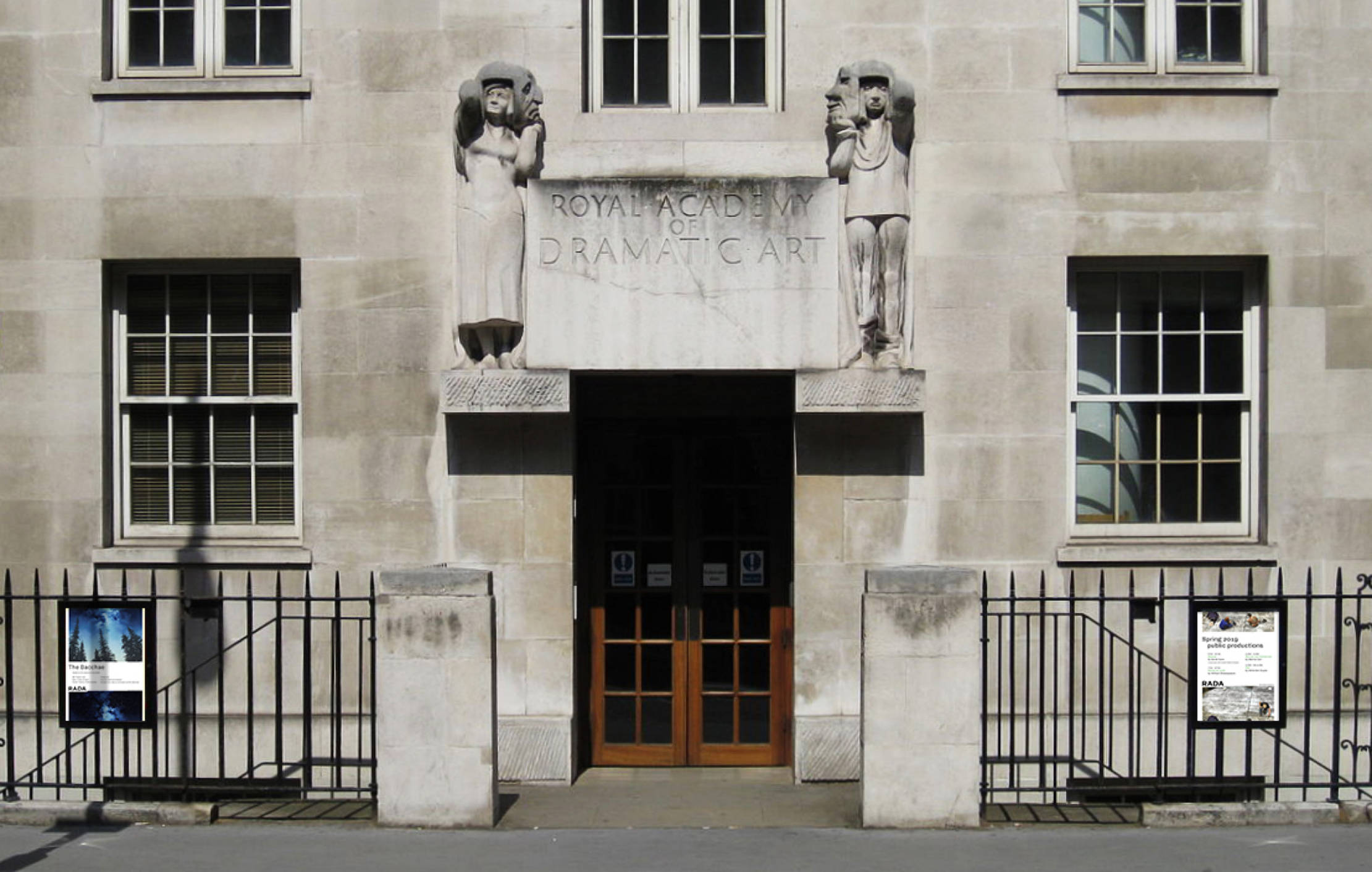 Inclusivity is the word that best describes the concept and collaboration between RADA and Fabrique. The aim of the project was to shorten the gap between life inside the Academy and the outside world.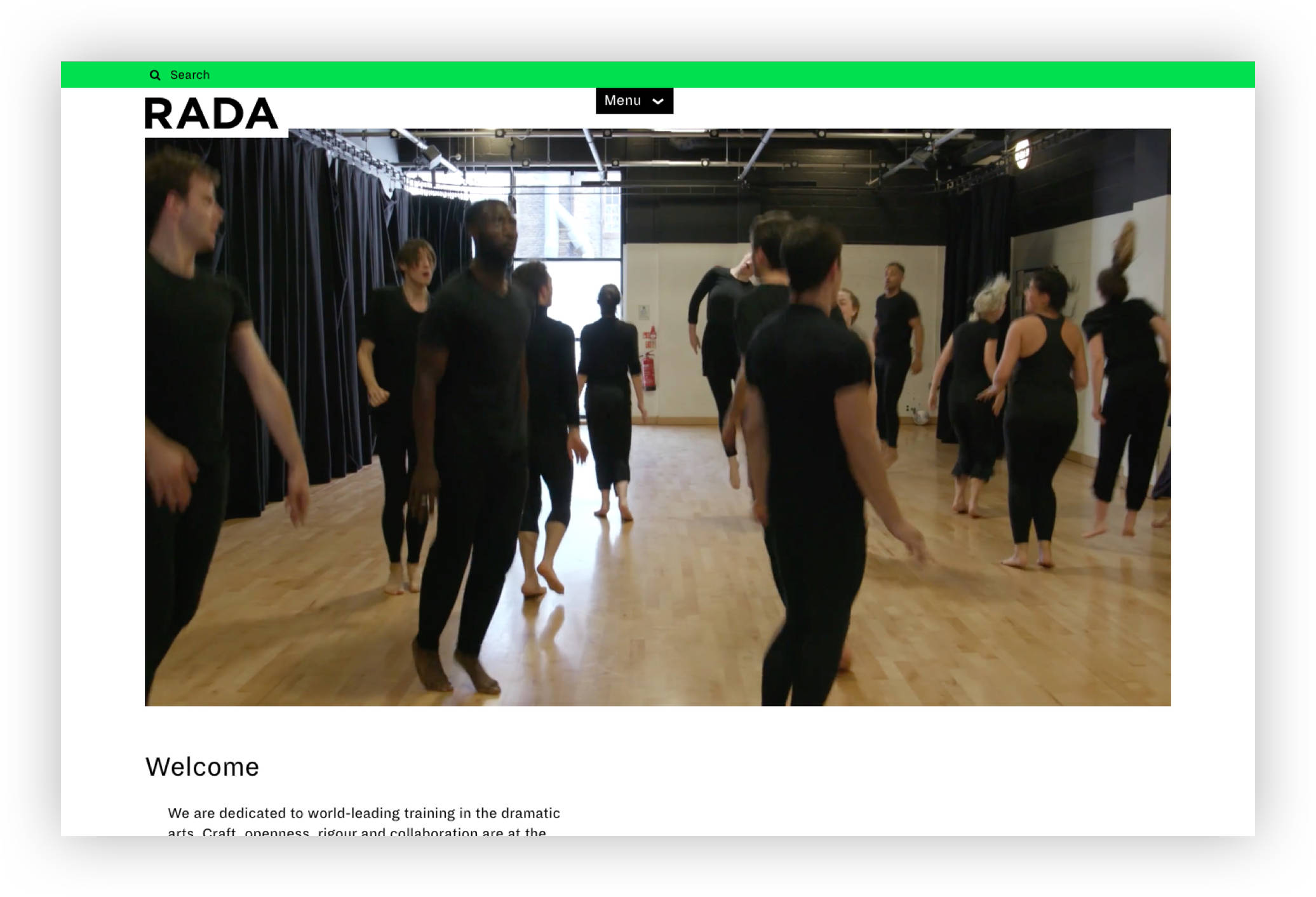 Shorten the gap
We tried to shorten the gap between Academy life and the outside world by creating a window; a spot that allows you to look inside the Academy. Where there is always 'something going on', either actors rehearsing or designers preparing new set designs. The feeling of constant buzz best describes the life inside the academy. We translated that feeling into a new identity. An identity in which we prefer working with videos over static images and, when possible, backstage scenes to show the life of the students behind the scenes.
Colour palette
A minimal colour palette and a flexible layout were essential in creating a website for a large audience. Due to the long academy history, and the many different courses, it was necessary to have a clear hierarchical structure in the website. Colours were tuned down to the minimum to give photography and videos a leading role. A flexible layout on RADA's website allows the staff to create the best text and image compositions.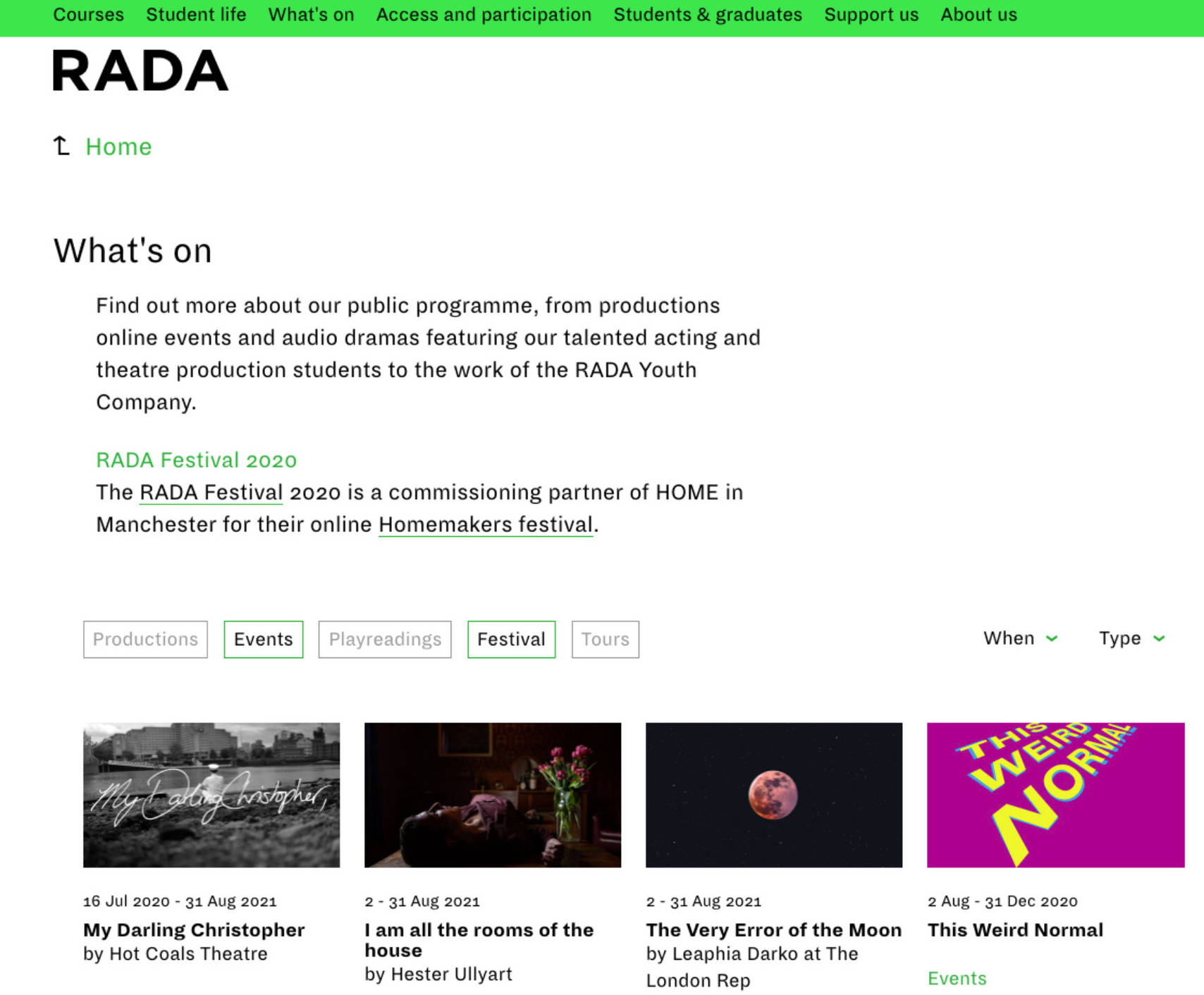 The dramatic arts at the service of business
Acting skills can be used in multiple situations that go way beyond a theatre stage. RADA Business offers consultancy, coaching and courses to individual and groups. The visual identity and website of RADA Business follows the same style and layout of RADA. The biggest difference lays in the usage of testimonials from former students in which they explain how the courses impacted their daily working life.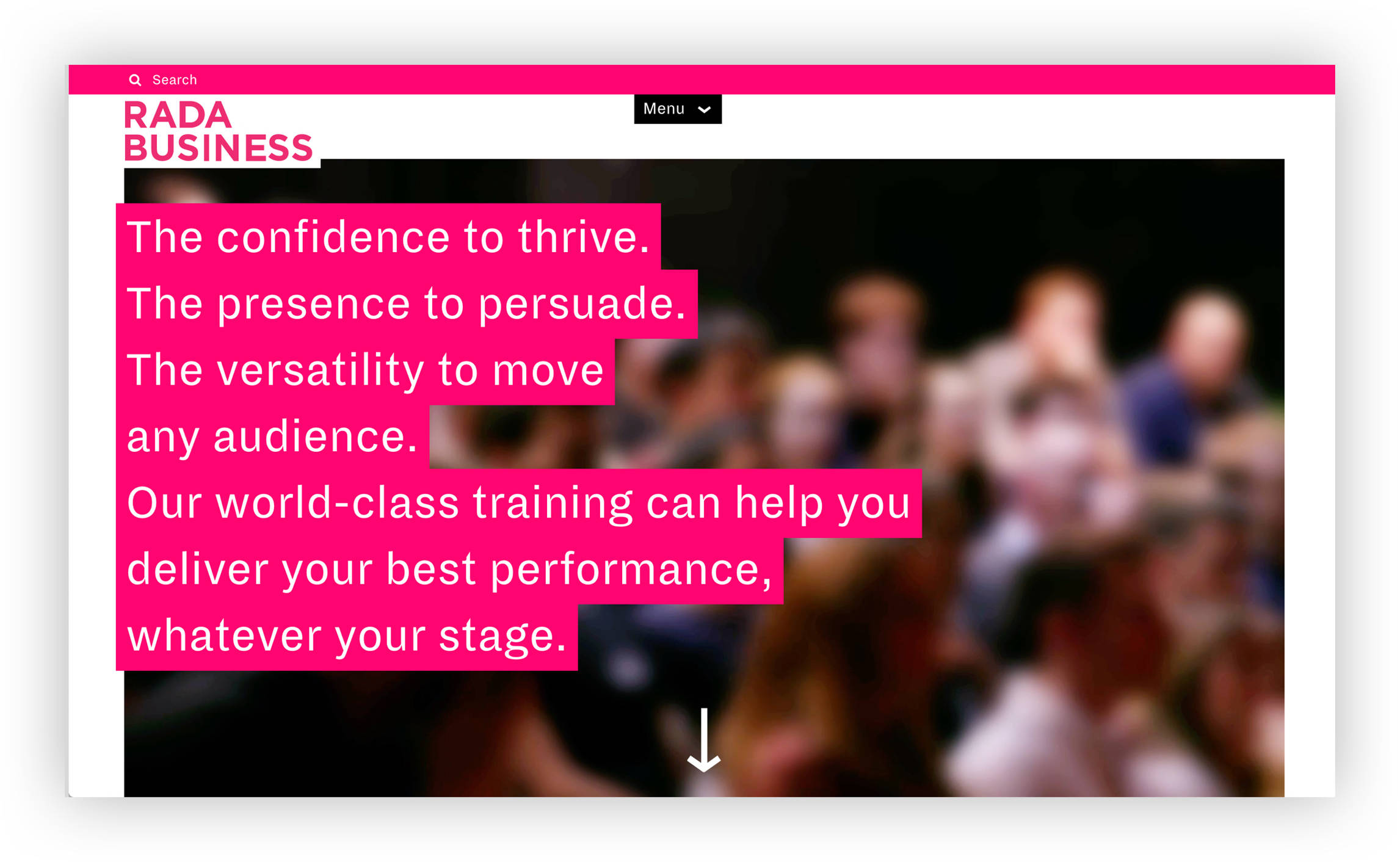 Passionate & talented RADA community
Students are the core of the academy. RADA's website is the first great stage to present the talented students. That's why all the students and graduates have an up-to-date profile with their latest roles and productions. And the site makes it possible to browse through students profiles from beginning of the last century to today.