Oculi Mundi, the eyes of the world
Intriguing maps of forgotten worlds. First editions of breakthrough publications. Stunning pieces of art and science. The Sunderland Collection is a private collection of maps, atlases, books of knowledge and globes that celebrates the evolution of human knowledge.
Explore the earth, the oceans and the sky
Our challenge was to create Oculi Mundi, the online presence for this collection.
A platform for exploration and discovery. A space for research and collaboration.
A meeting point for a community of cartographers, historians, explorers and artists.
A tool to share knowledge and wonder and to create new ideas.
Not your mama's website
Oculi Mundi wanted to be much more than another online gallery. It should be dynamic and interactive. Inviting and exclusive, yet pioneering and challenging. Like the collection, the space must be of high quality. And like the objects in the collection, it should push the boundaries of what is technically possible. Or, like Helen Sunderland-Cohen put it: "This is not your mama's website."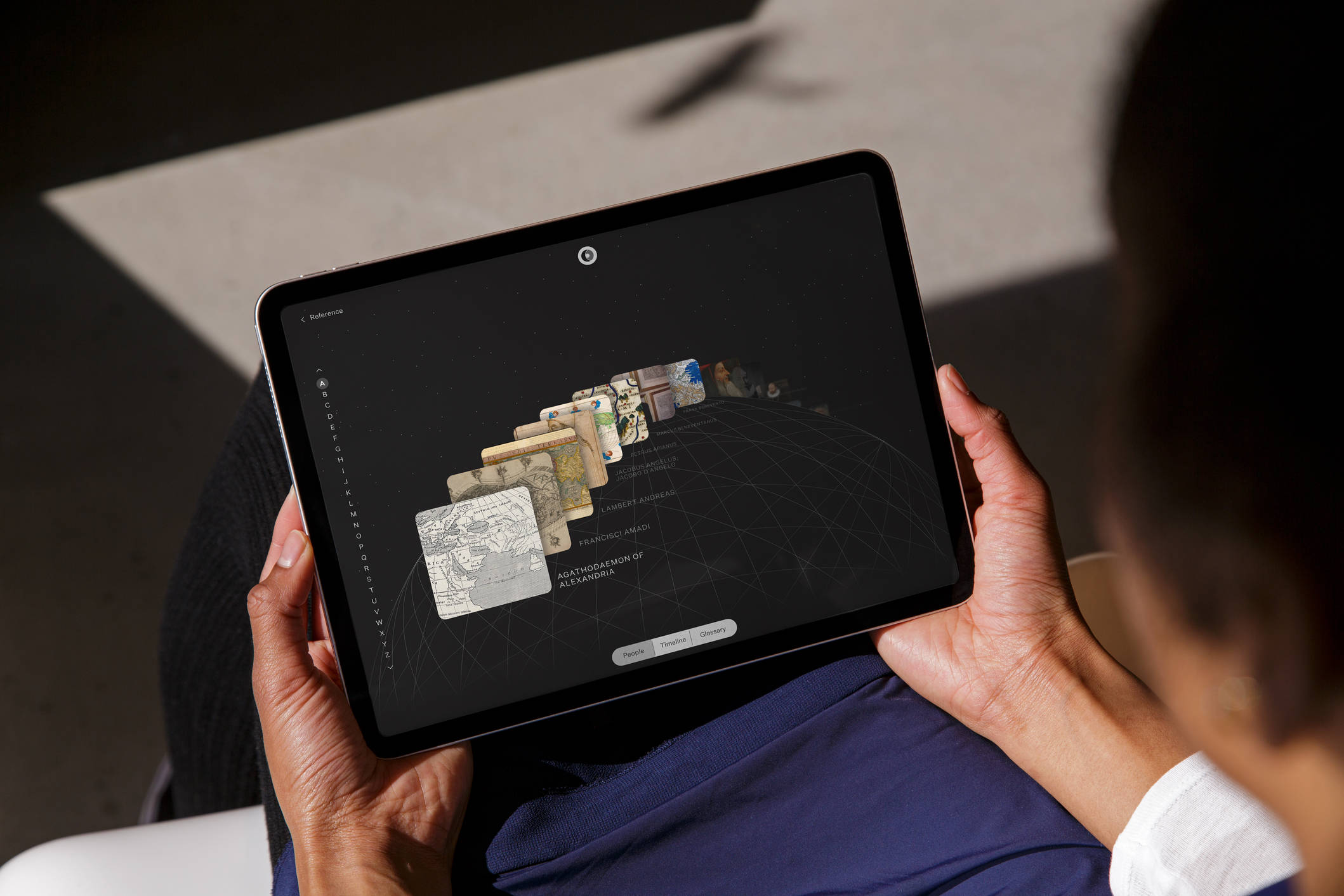 It works like a charm
Together with Q42 we designed and built Oculi Mundi. And in the process, we challenged all conventions. About how users navigate websites and how a menu works. About how to browse and filter a collection. About how objects are displayed on a screen. About what a homepage is and if we really need one. And that is just what is on the screen. We also took frontend technology to a new high to create an immersive digital experience that not only looks stunning, but also works like a charm.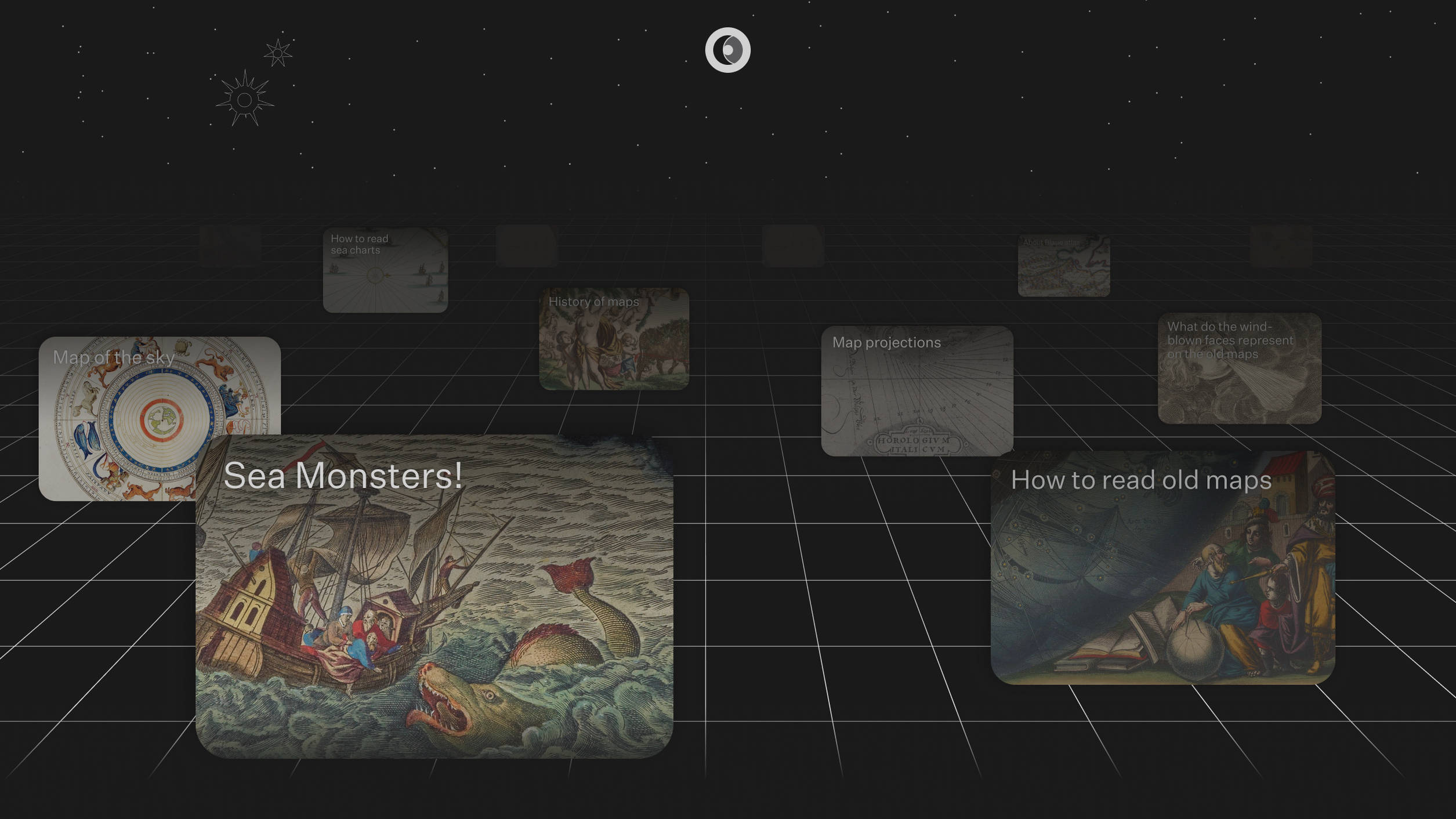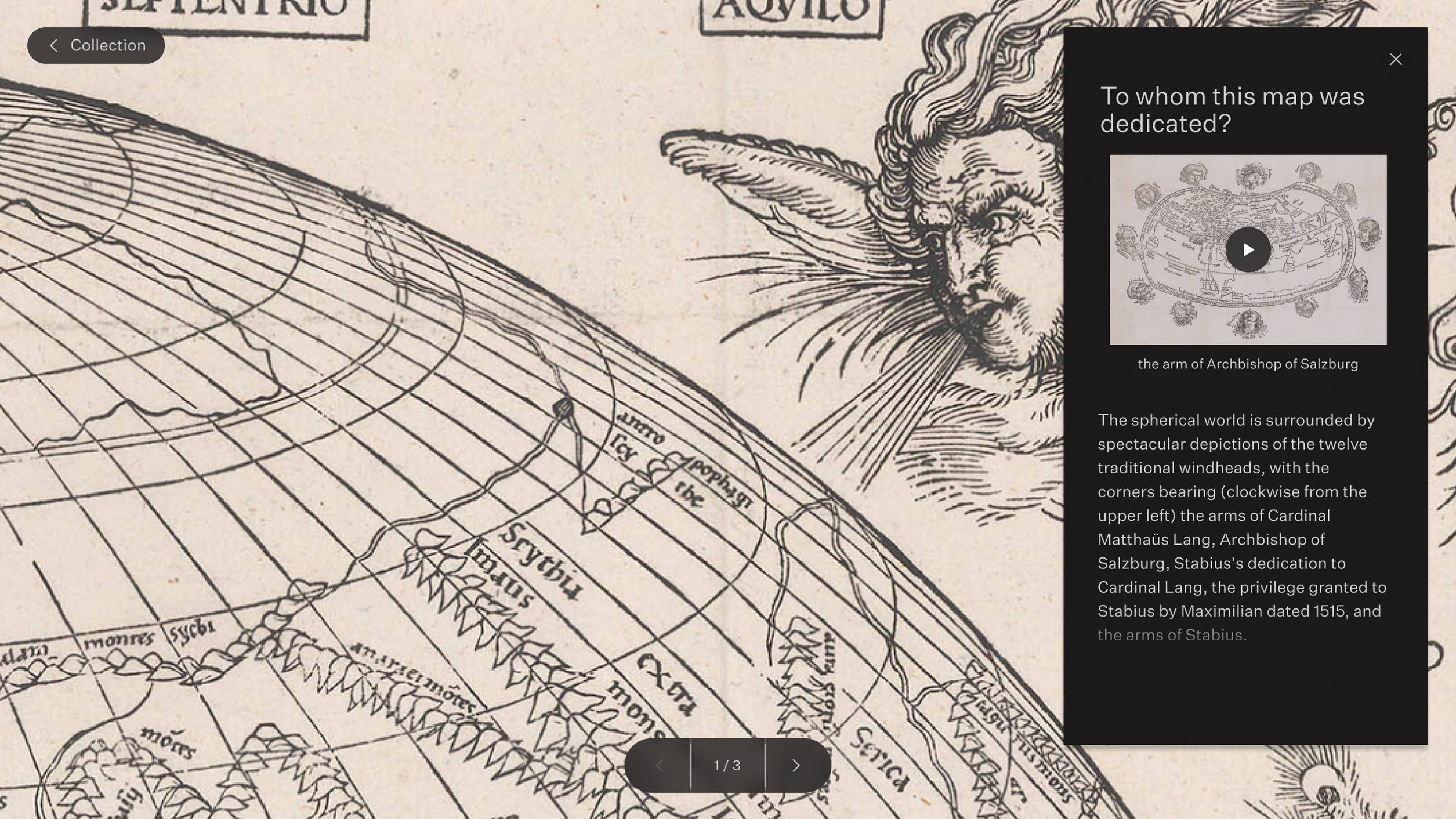 Changing the script
The result is definitely not our mama's website. There is no menu, but there is a gallery of spaces. There is a grid view of the collection, but there is also a 3D-cluster of objects. There are no data sheets, but there are interactive tours. There are no pages with background information, but there is a special space with a glossary and biographies.
Keep exploring!
It was designed for growth. In the future we can easily add exhibition spaces, rich stories and binge-worthy series, lectures and online events, special tools for members and scholars, and a shop. The journey has just begun.