Source.ag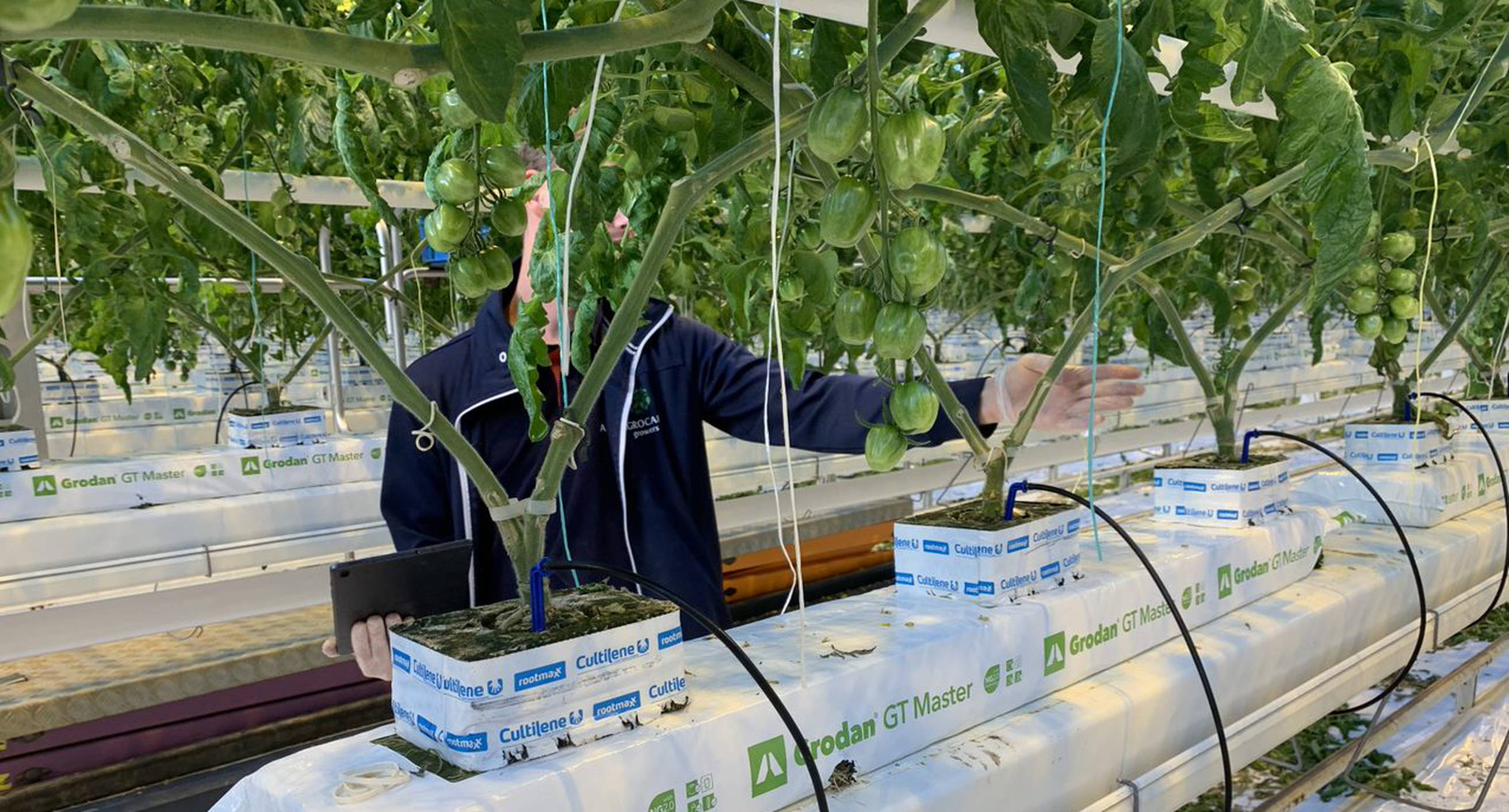 Our global food system is mired with huge challenges. One possible solution is to use today's resources to produce food more efficiently. Source.ag enables growers to do this themselves through artificial intelligence. But to gain valuable insights you need accurate data. That's why we, together with Source.ag, have developed an app for greenhouse growers that stores data about their plants.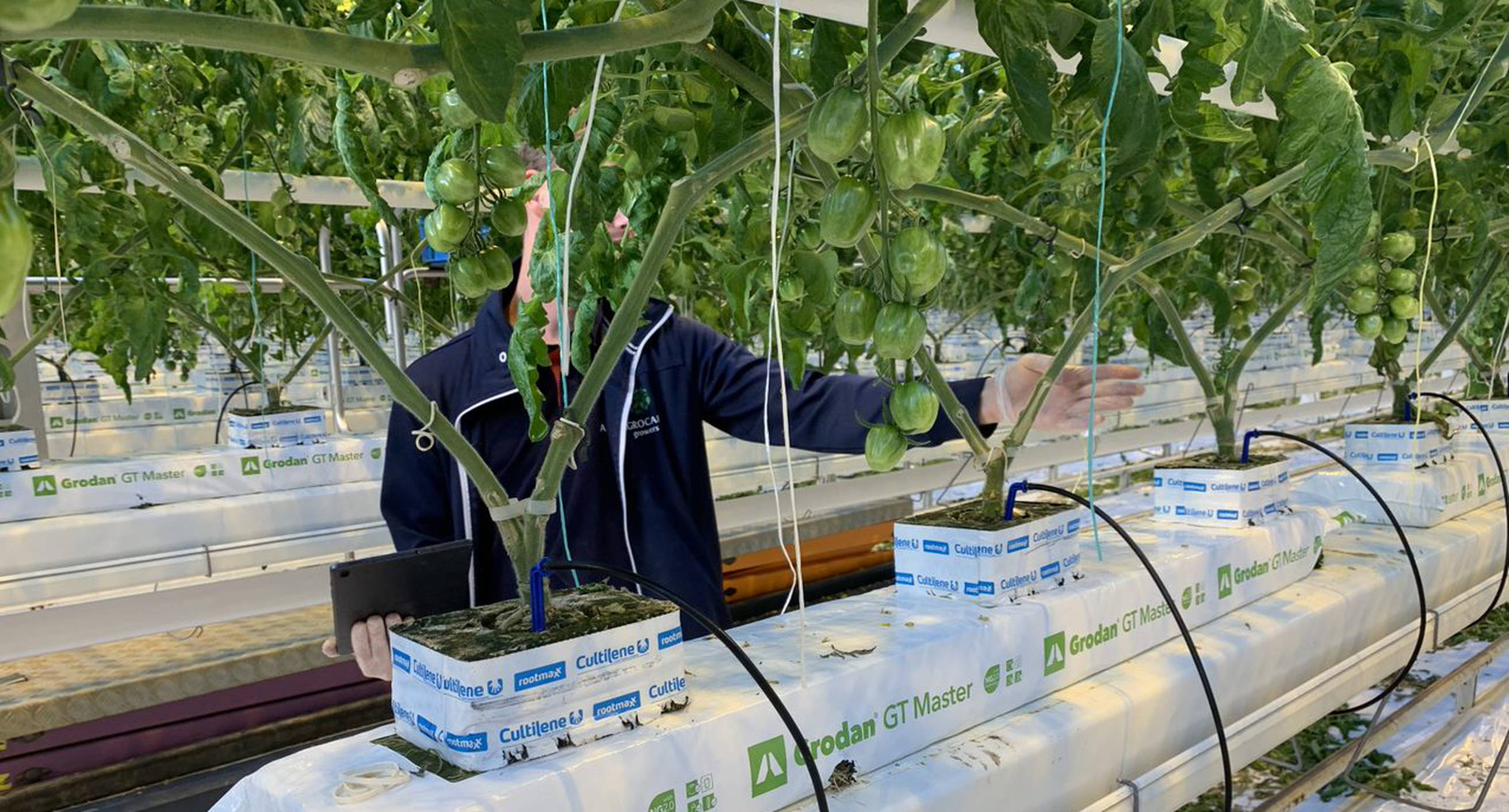 Digital twin of the greenhouse
The plant registration app is one part of a larger system that informs growers and helps them control greenhouses optimally. The grower records the status of the fruit on a plant in the app. This data is translated into, among other things, the plant load and growth time of plants in the greenhouse. Based on this data, the grower can make strategic choices about matters such as the temperature in the greenhouse. This creates a continuous process in which growers learn, and the harvest is optimized.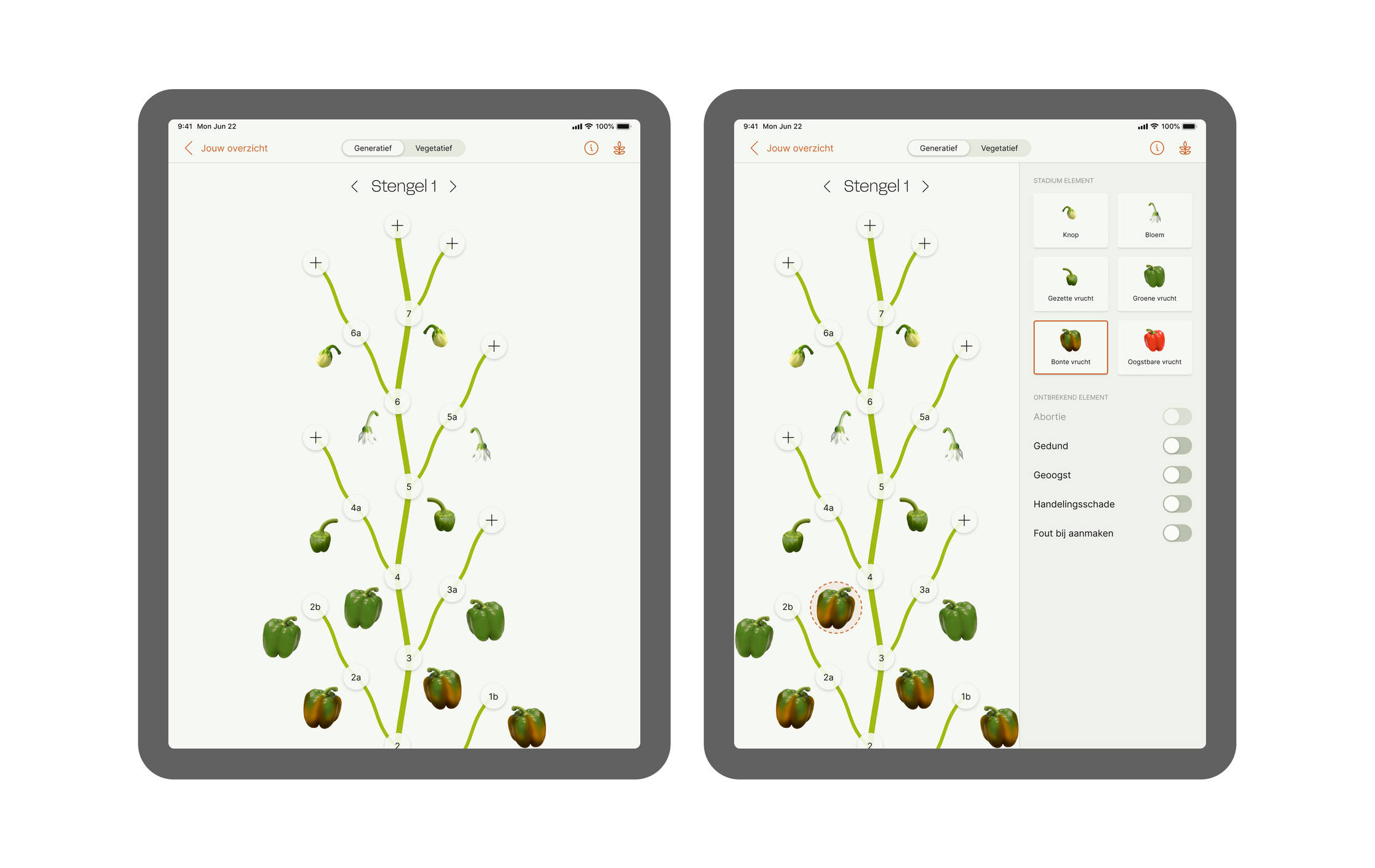 User-friendly and intuitive
Every greenhouse worker must be able to use the app. User-friendliness and intuitive use were the starting points. We created a digital twin. The user is shown a visual representation of the plant. He compares the digital twin with the plant in front of him in the greenhouse and registers growth, changes and harvest.
Testing in the greenhouse
During the concept and design phase, we conducted several user tests in the greenhouse. This gave us concrete information about the interactions on the app screen. In addition, we learned a lot from the physical experience in the greenhouse. Experiencing the heat, bright sunlight and standing next to a plant with an iPad in hand gave us insights that we could not have anticipated from our office.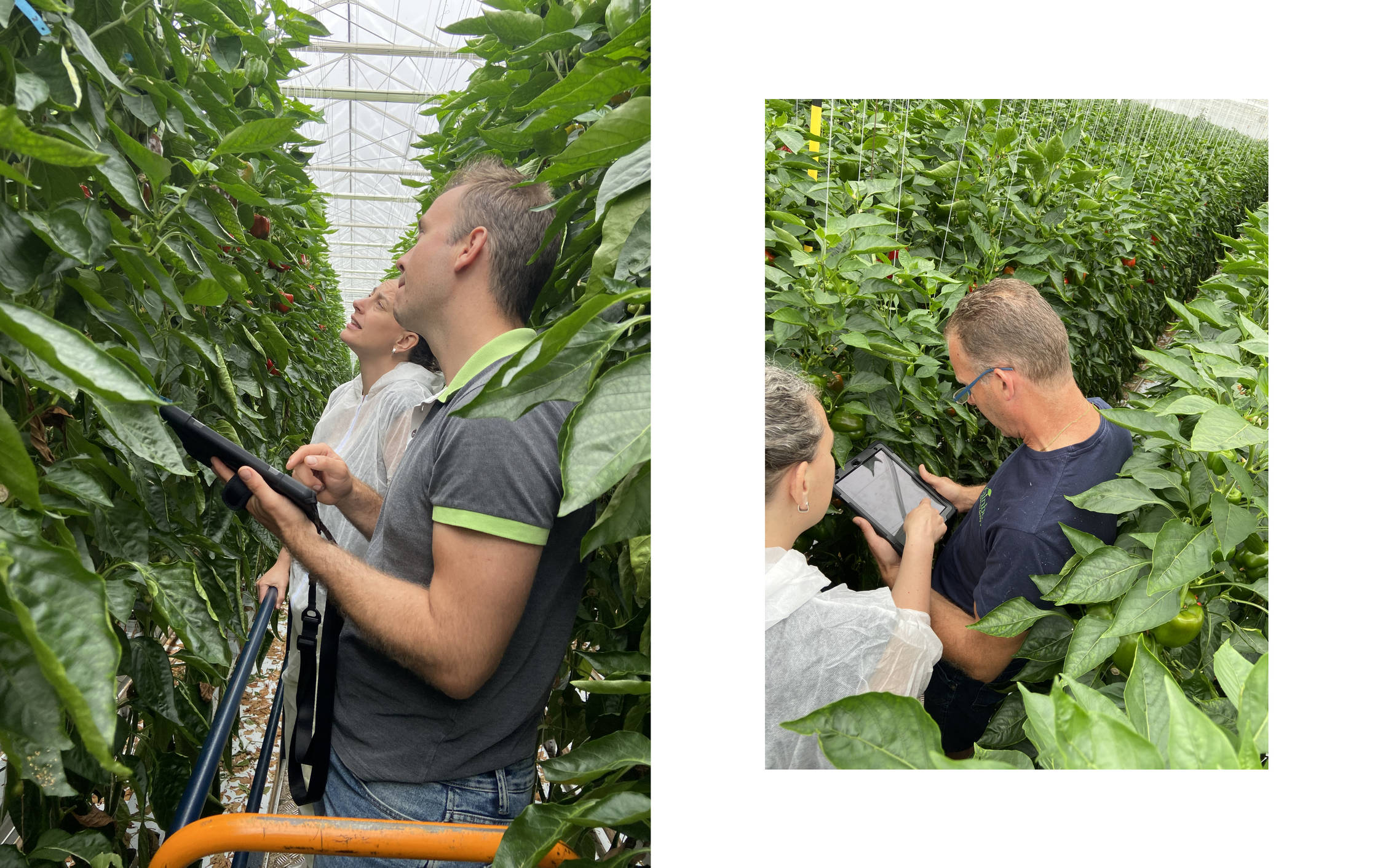 Design System
We put together a design system for building the app. This system contains all the individual elements and style definitions of the design. It provides a clear overview and makes the app feel consistent and complete. It also makes continued development easy.