Wolfgang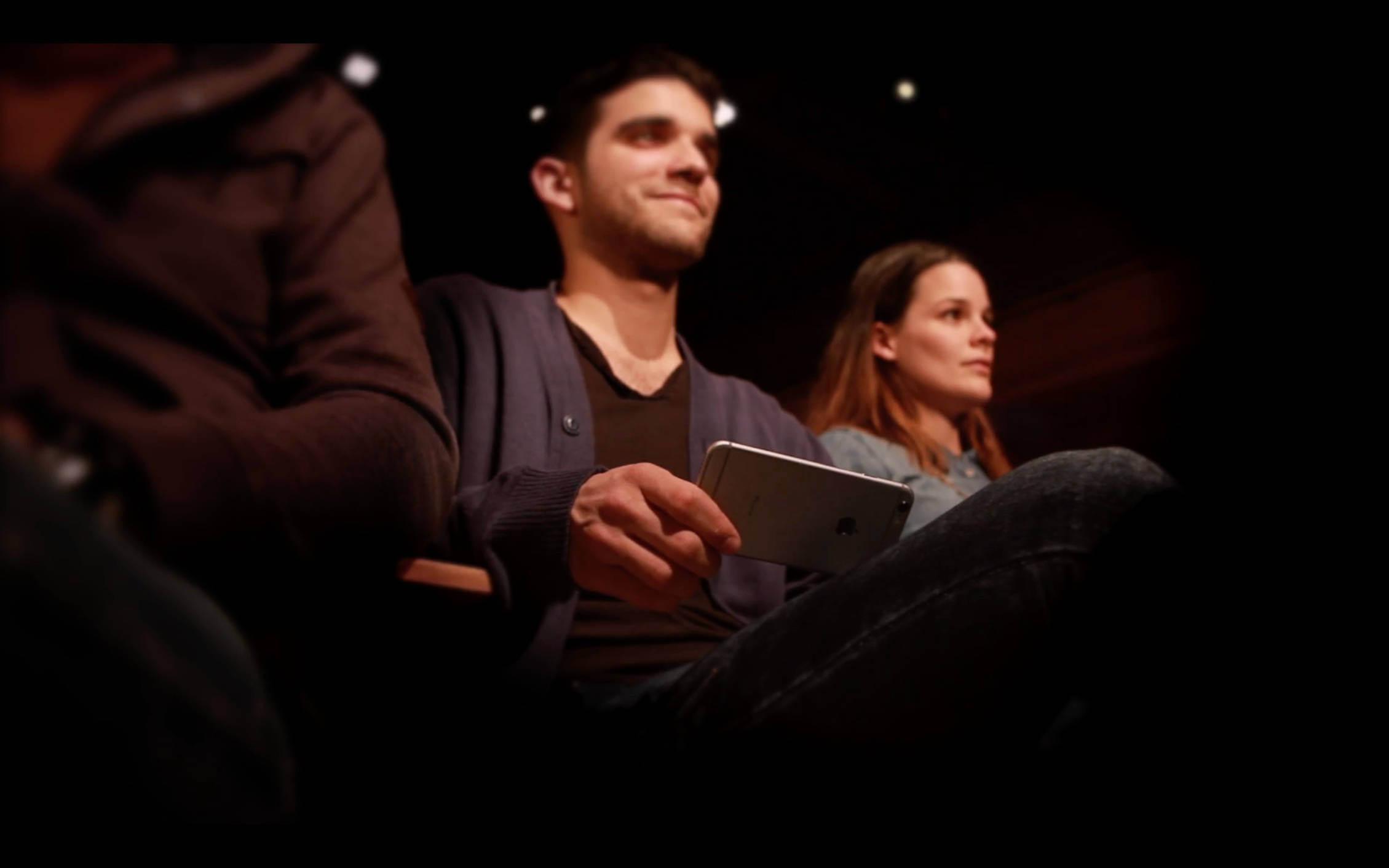 Wolfgang is an app that can help music concert goers improve their understanding and experience. The innovative app is an initiative of cultural adviser Johan Idema.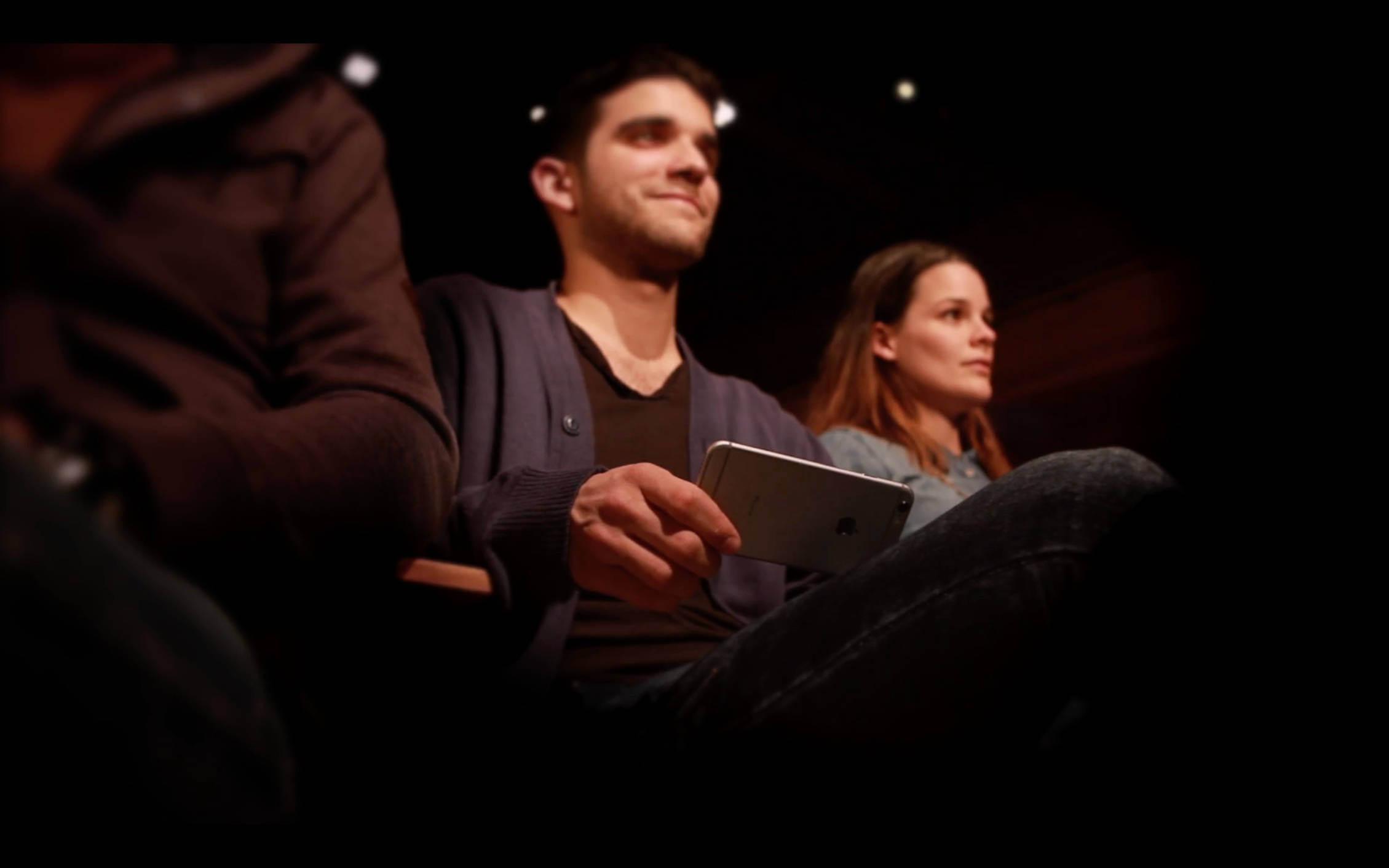 Wolfgang's main objective? To make classical music more accessible. More approachable to a younger audience, a broader audience. Wolfgang aims to stimulate discussion on the future of live music and tackle concert hall etiquette.
Research in the concert hall
We have tested Wolfgang extensively in the concert hall. How will people around you react to the app? Any disturbance to other visitors by Wolfgang is kept minimal, thanks to the dark screen.
At the right time
While the musicians play, Wolfgang offers an explanation and the storyline. An occasional glance at your smartphone will do. Exactly at the right moment, the app reveals what you're hearing in the music. In crisp, well-timed phrases.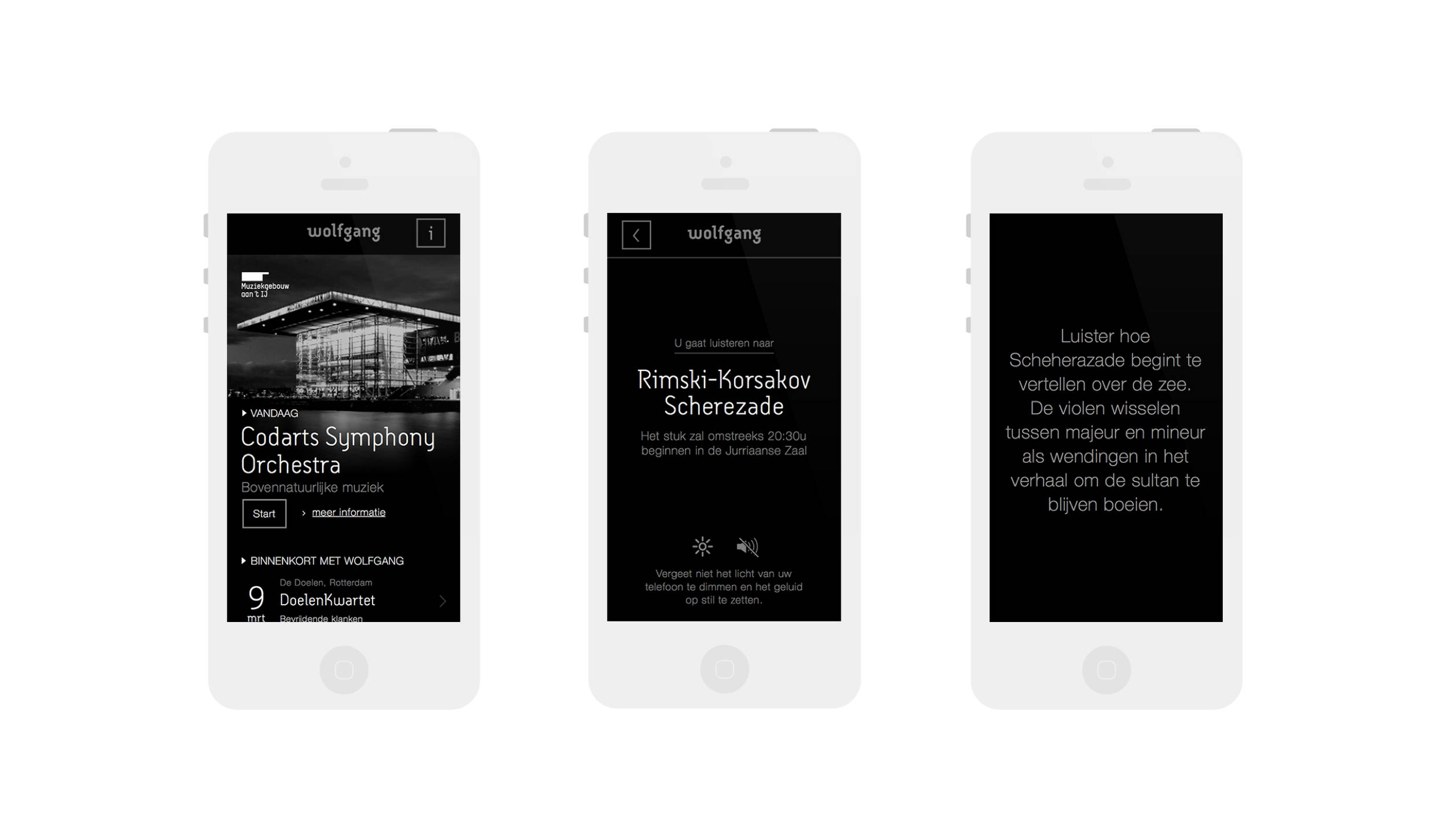 From concert hall to living room
Wolfgang was launched at the Holland Festival 2015. Since the introduction, Wolfgang has been applied at dozens of concerts in the Netherlands. We'll continue to develop Wolfgang. Even now, the app can be used in combination with radio broadcasts of concerts. Onwards! To the next standard for concert experiences.
Collaboration
Wolfgang is an initiative from culture adviser Johan Idema. We developed Wolfgang in collaboration with Muziekgebouw aan 't IJ and with the support of Stichting DOEN and the VSBfoundation.
A good example of acceptable disruption. The app can provide a behavioural and attitude change, within the world of classical music.