Anytime insurances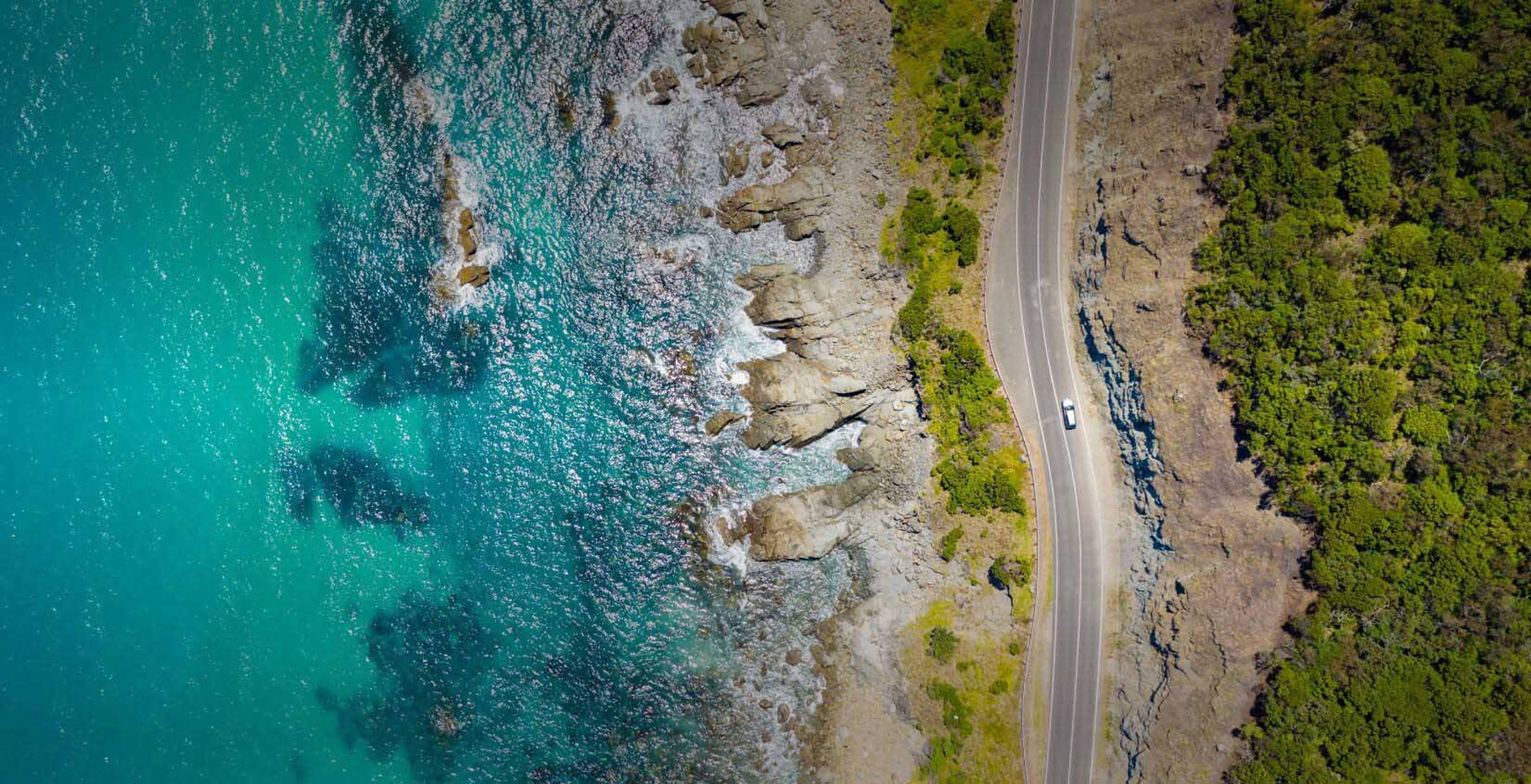 Anytime Insurances, a wholly owned subsidiary of the Dutch company Achmea, is the Greek direct insurance market leader. In preparation for the online channel boom (in 2018, only 6% of Greeks took out insurance online), Fabrique and Anytime developed an innovative user interface with great conversion rates.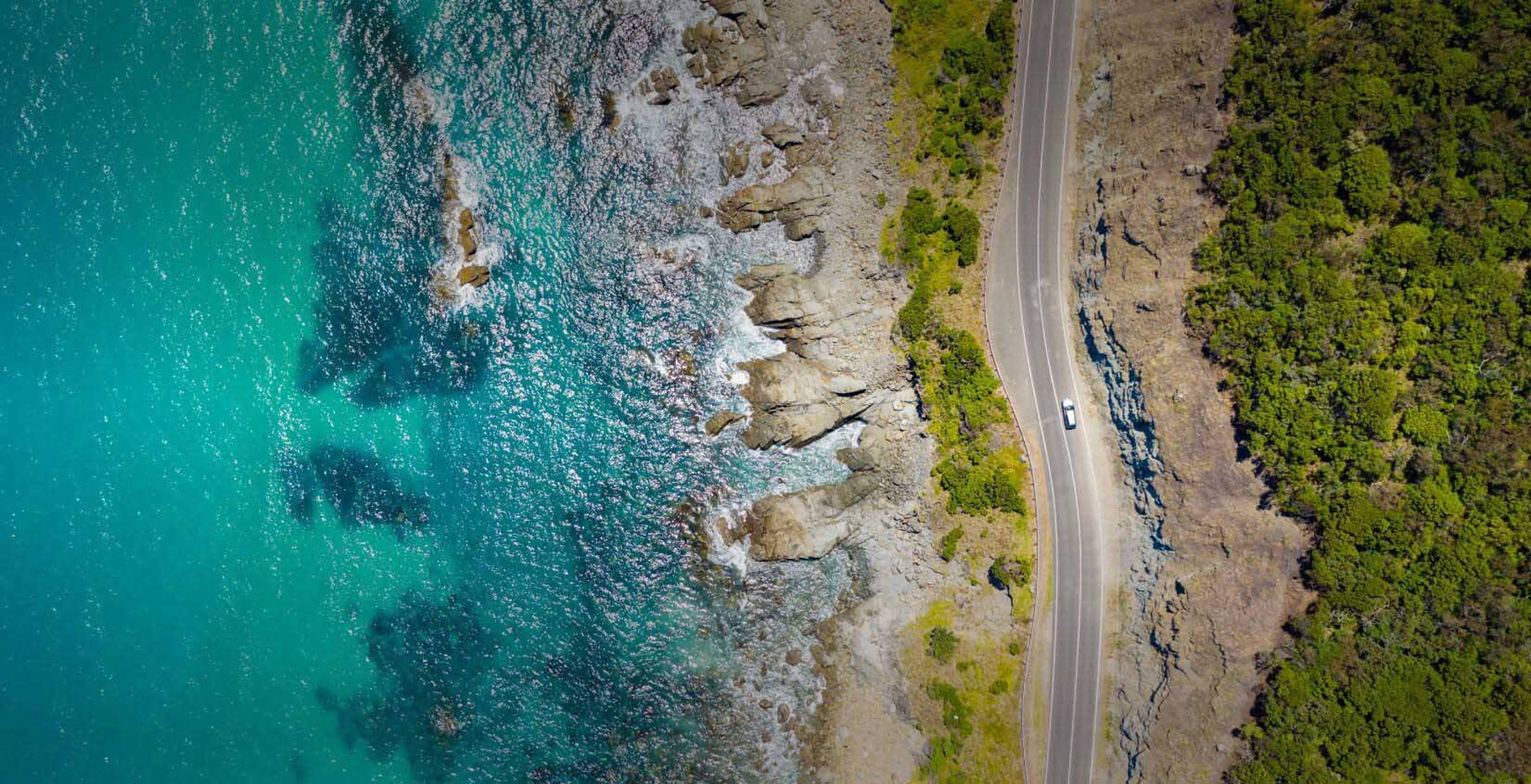 The move to online was also the moment to launch a renewed brand: from low-cost insurances to a premium positioning, from one-way traffic to dialogue, and from phone calls to online.
Helping visitors get what they need
The brand values optimistic, helpful, and reliable service provider are reflected in every interaction. We take the visitor by the hand. We break taking out insurance down into small, understandable steps.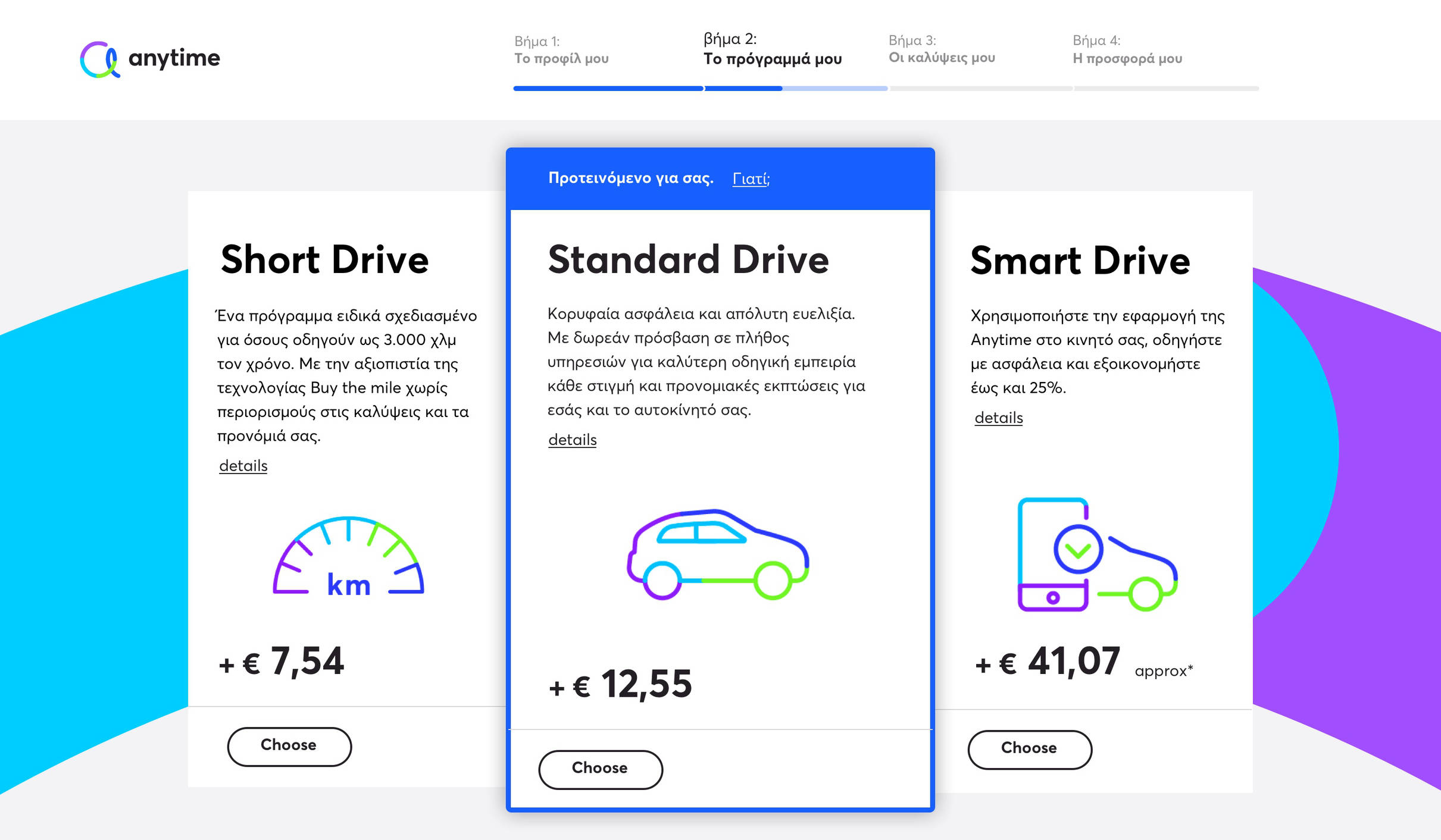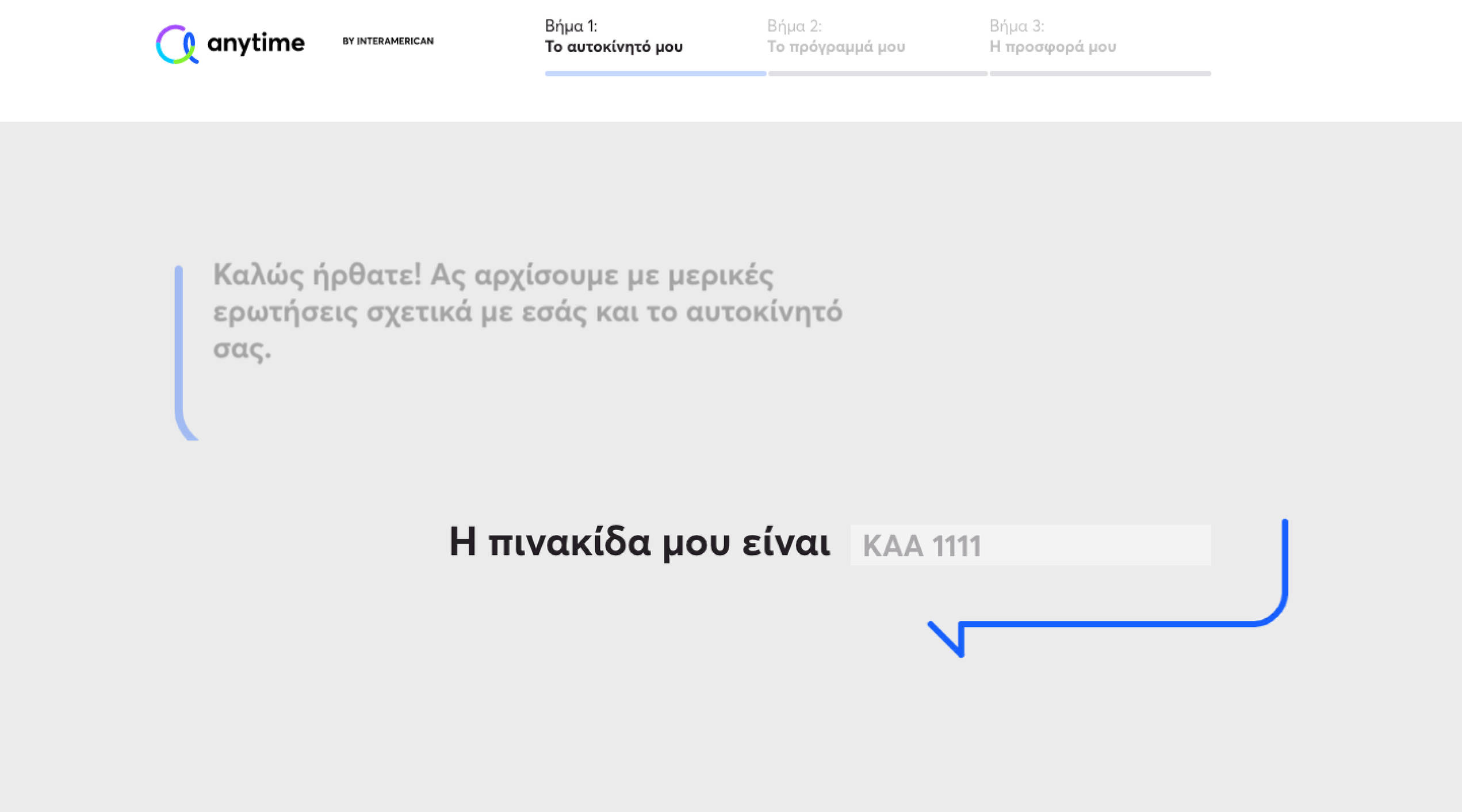 Increasing trust
Having an innovative, conversational interface is a bold move in the traditional Greek market, where online service is the exception rather than the rule. That's why we made sure our initial research was thorough. One of the main conclusions was that people have no trouble understanding the interface. In addition, the international online standard determines visitor expectations. The innovative interface builds trust.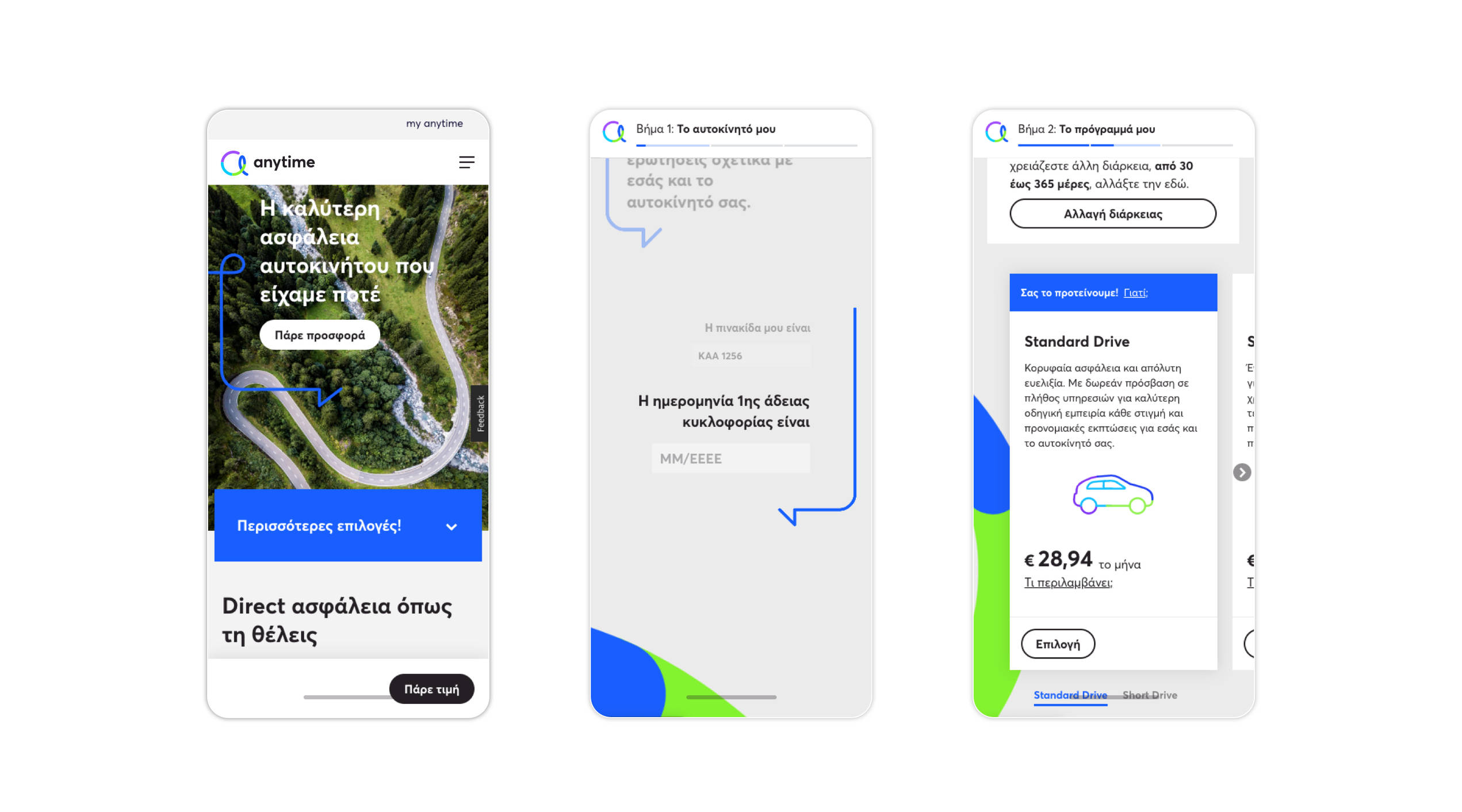 Clear improvements in no time
After going live, conversion increased by 14%, even though Anytime had expected a (temporary) drop in conversion. The number of policies taken out increased by 25%. In addition, qualitative research shows that appreciation for and positioning of the renewed Anytime brand has improved dramatically.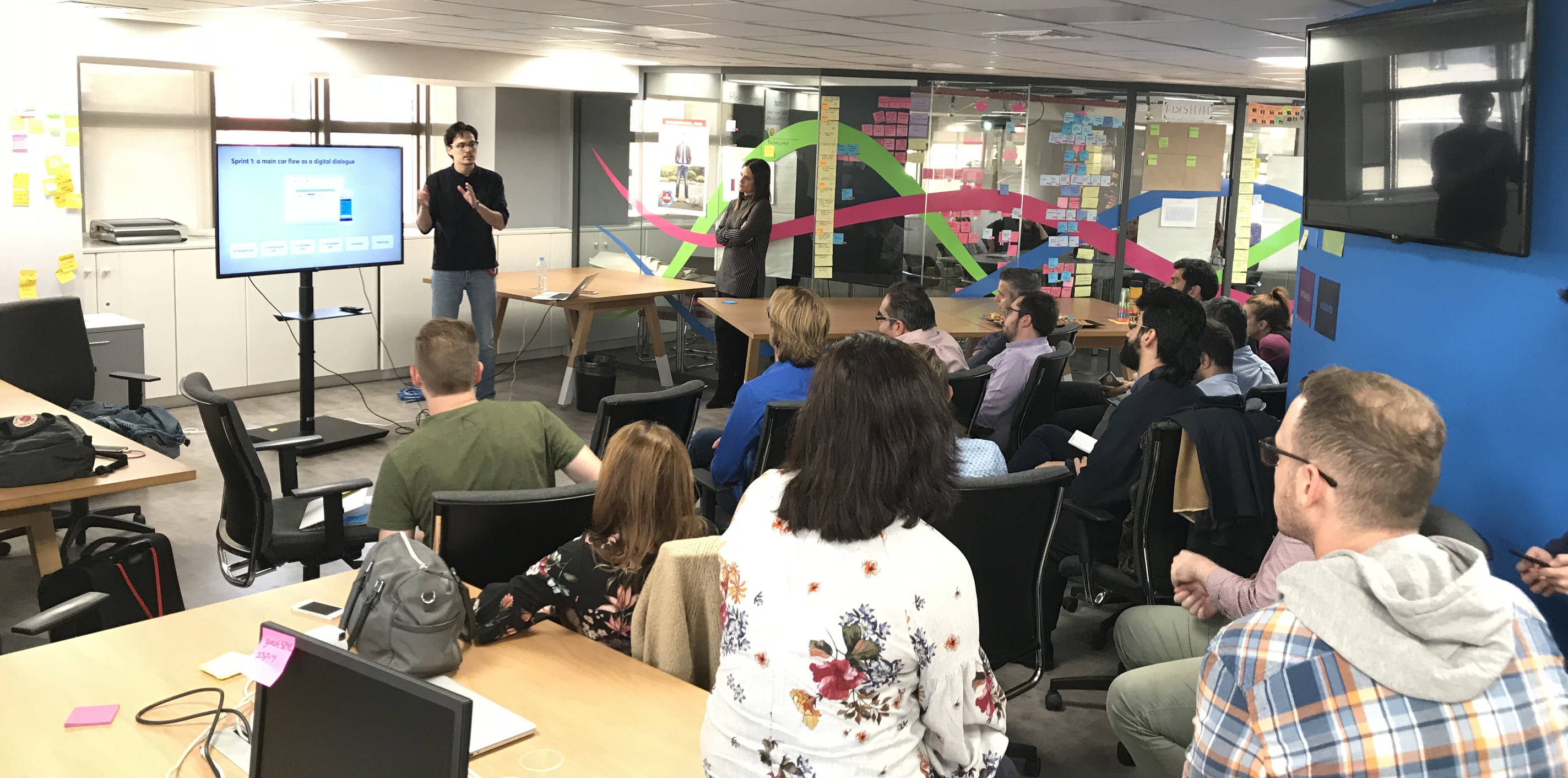 Changing course
Agile working was new for Anytime. The effects were huge. This way of working is now the new standard. The Anytime team has moved from an external location to a central place in the head office, from where they are passing this new way of working on to the rest of the organisation.