Cases
A corporate site with feeling.
A corporate site with feeling.
Bank and insurer ING Groep N.V. has more than 47 million customers in over 40 countries. In 2014, Fabrique developed the new corporate website ING.com.
Question
Develop a website through which all the interested parties of the ING Groep can gain rapid and problem-free access to our products, services and corporate information.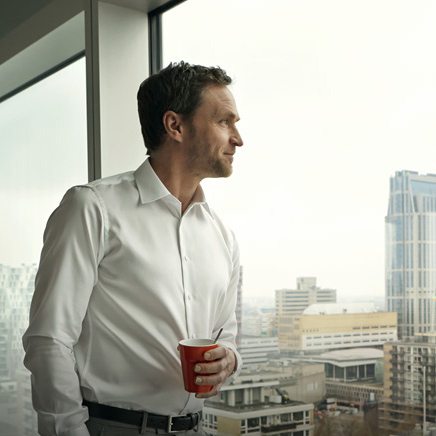 Solution
A new look & feel, improved navigation and integration of the various subsites of the ING Groep. This will create a single overarching corporate website, through which customers and business visitors can quickly and easily find their way to all branches, services, financial information, 'Careers' and 'ING in Society'.
With our photography concept, we present ING in an accessible manner. The new photography, together with attention for storytelling, makes the site more friendly and personal. The site shows that ING is centred in society. And thanks to the responsive design, ING.com is now accessible on all devices.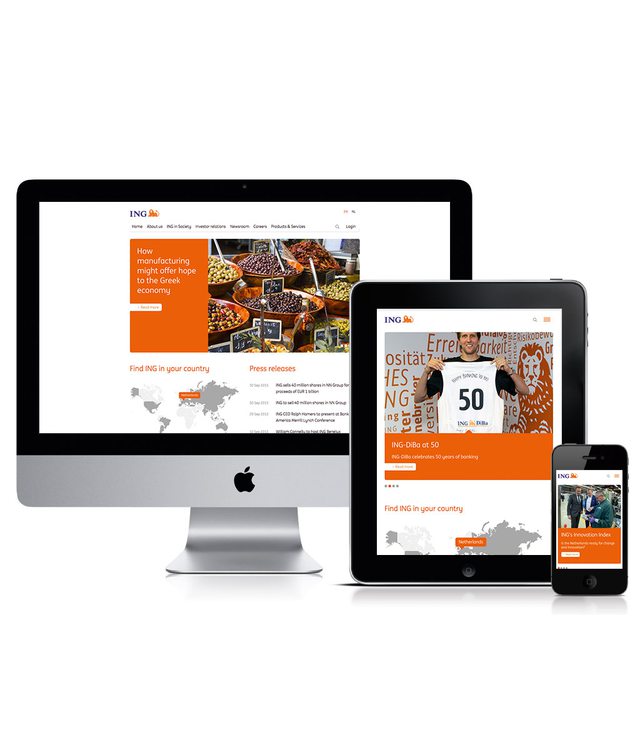 Result
Taut and clean, thanks to the quiet look & feel and clear navigation, but also warm and human thanks to the personal photography and content. A site that fits in with the leading role of ING in the international financial world.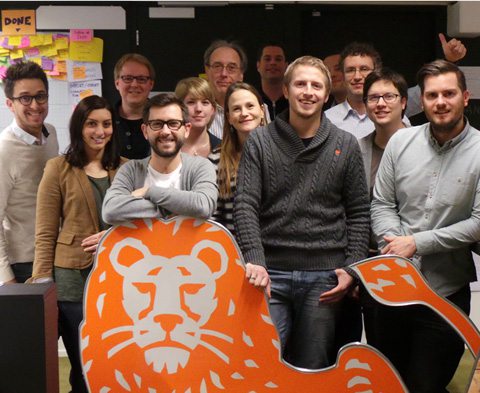 Would you like to know more?