Netherlands Bach Society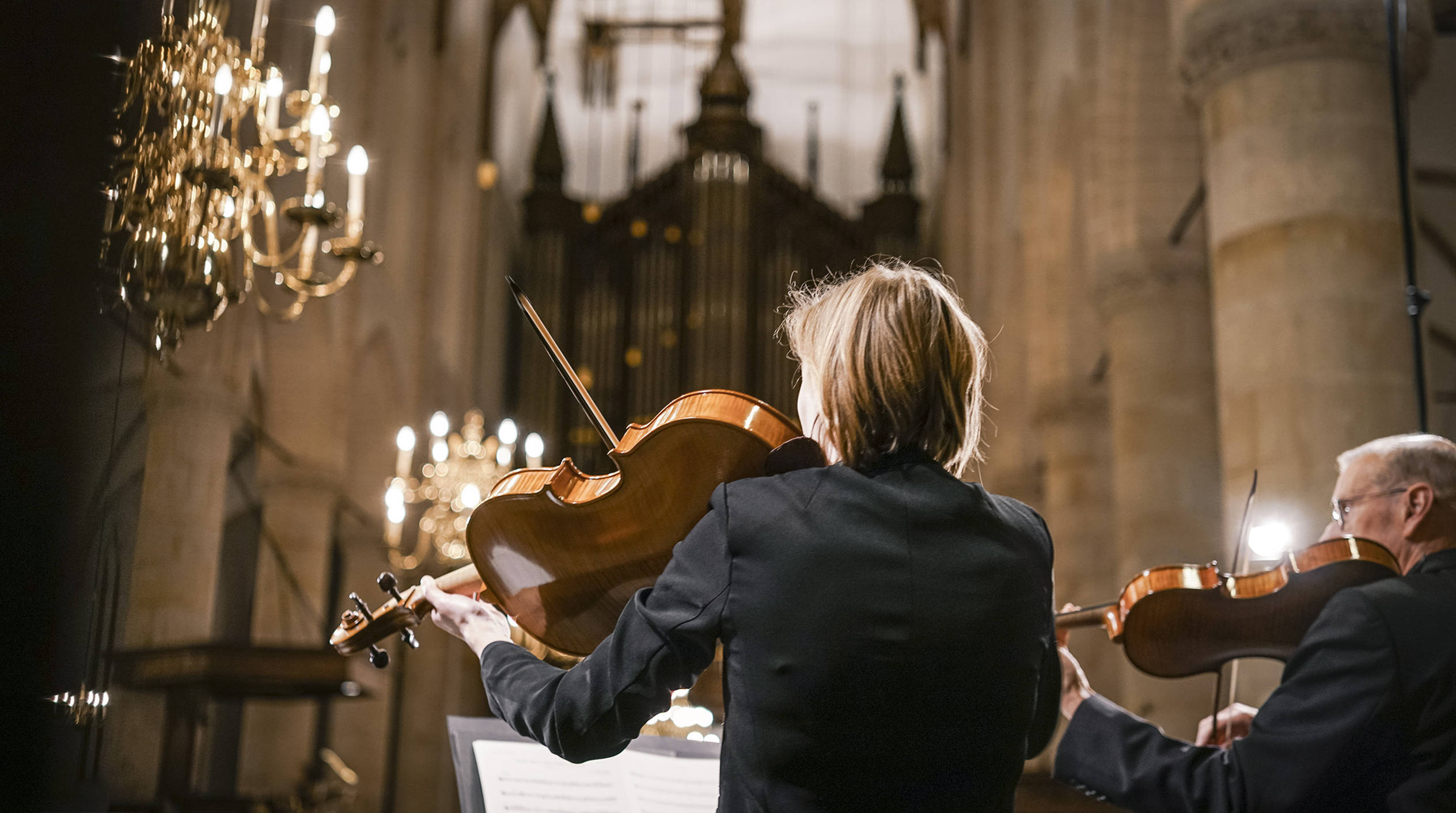 The Netherlands Bach Society is an ensemble that performs Bach's work as originally as possible. Bach as Bach was meant to be. The ensemble is known to a large audience for its annual performance of the St. Matthew Passion in the Grote Kerk church in the Dutch town of Naarden. We developed the Bach Society website and online ticket shop.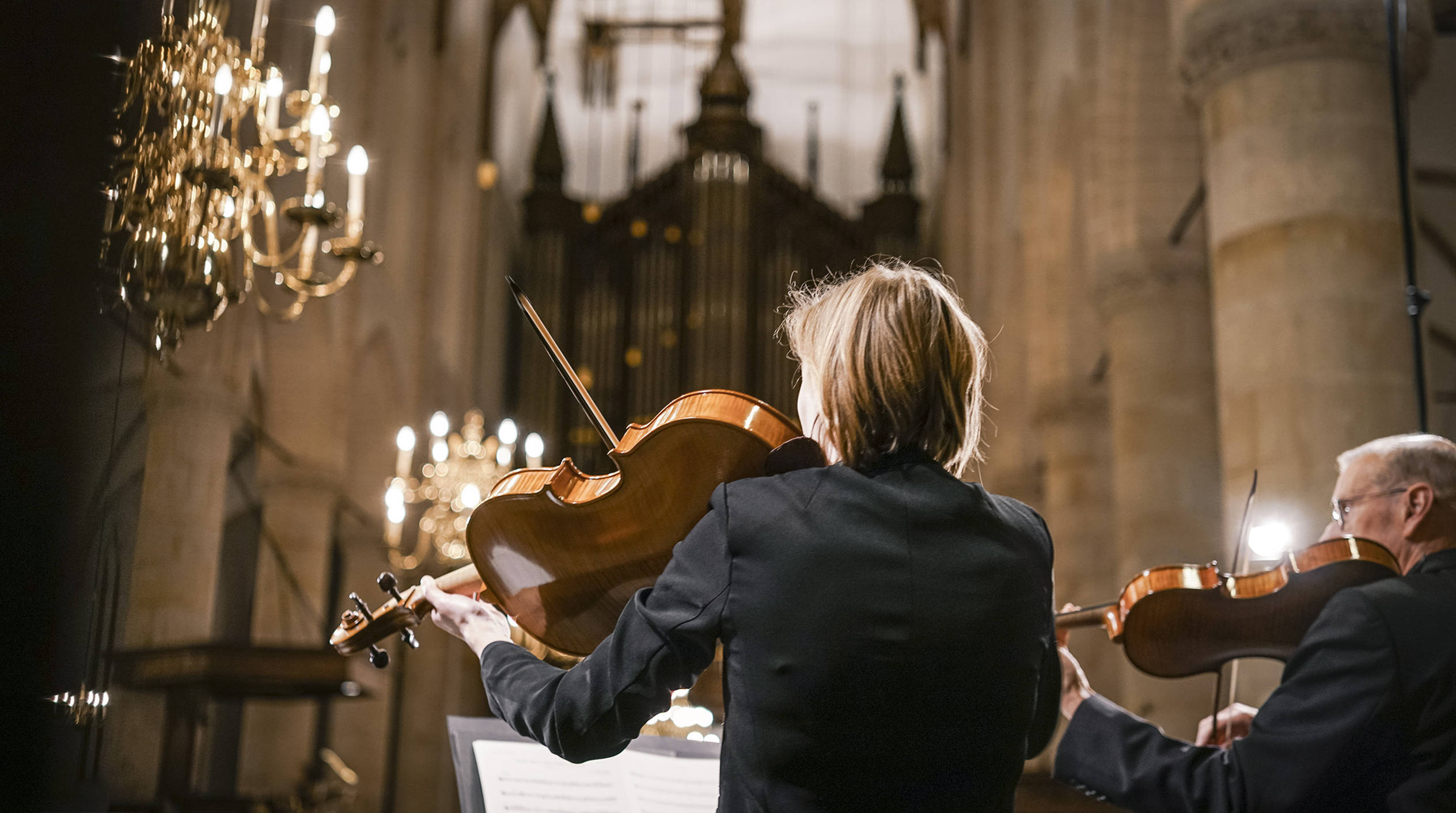 Experiencing the pleasures of Bach
At the Bach Society, the focus is on top-notch musicians who play Bach with pleasure and abandon. That passion for classical music is reflected in the photography. To leverage the power of these images, we chose a spatial design, and implemented color themes that can be switched in the CMS based on the colors in the photo. Thanks to our design, the website is both energetic and elegant.
Guided by productions
We let ourselves be guided not by the event calendar, but by the productions themselves. Users choose the production first and only then select the performance (date and location) that best suits them. The website follows this logic by focusing on the concerts in the calendar. This is not only convenient for the user, it also gives the Bach Society a clearer identity as an ensemble, with the productions now functioning as sub-brands.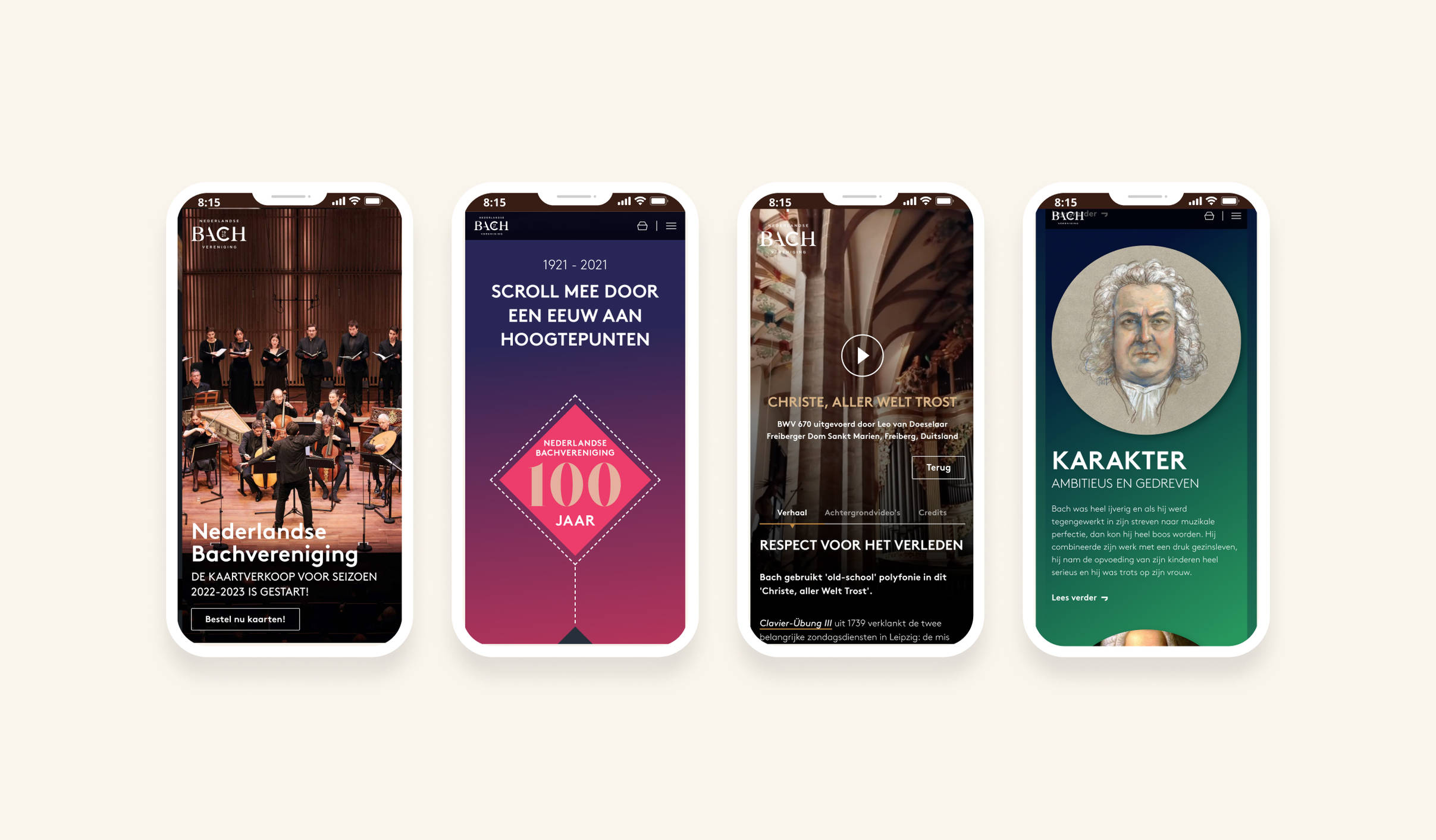 All of Bach
The Bach Society plans to capture all of Bach's works on video. To showcase this wonderful content, we developed a video platform which we added to the website. Each video comes with detailed background information and, when applicable, the vocal texts. You can also watch recorded interviews.
Online ticket sales
To sell the tickets, the Bach Society has chosen our online ticket sales solution. We have used this solution for festivals, concerts, sporting events and rides. It provides our cultural customers with highly sophisticated ticketing capabilities, such as complex seating layouts, serial sales, dynamic pricing and cross selling.
This partnership has been enormously valuable to us: the recommendations and services have contributed greatly to how we present ourselves to our own audience.